Podcasts
Published August 21, 2020
This Week in Marvel Gets a Heroic Workout with YouTuber Michelle Khare
Plus: 'Eternals', 'Marvel's Voices', and everything else that happened at Marvel this week!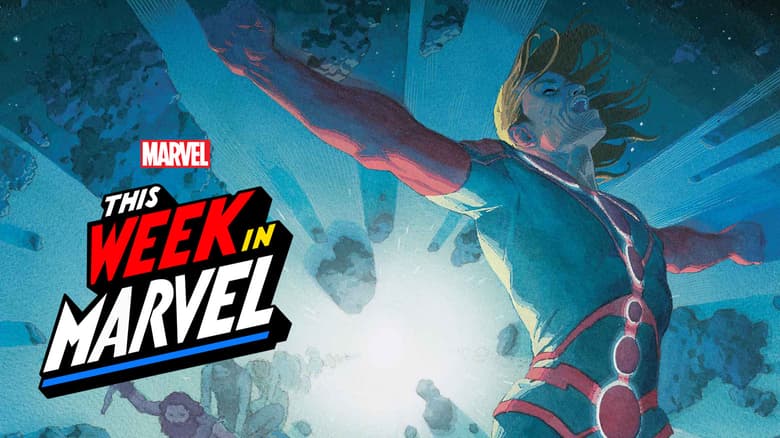 This Week in Marvel is action-packed -- literally! On this week's episode, Ryan "Agent M" Penagos and James Monroe Inglehart welcome YouTube star Michelle Khare, whose various video series put her in the shoes of FBI agents, Disney Princesses, and even Marvel Super Heroes! Michelle shares how she learned stunts like Black Widow, Spider-Man, and Daredevil for her series MK Ultra. She also gives big props to the stunt performers who bring those challenging and gravity-defying scenes to life:
"To me, when I think of Black Widow, of course there's Scarlet Johansson...  but I also think about Heidi Moneymaker, I think about Michaela McAllister, because all of them combined really are the portrayal of the Super Hero."
Plus: All the week's news from the House of Ideas, including the announcement of ETERNALS #1, MARVEL'S VOICES: INDIGENOUS VOICES #1, and new covers from X OF SWORDS!
You can download the full audio episode here:
With new episodes every Friday, This Week in Marvel delivers all the latest Marvel discussion and news about comics, TV, movies, games, toys, and beyond! Tweet your questions and comments about the show to @AgentM, @lorrainecink, or @Marvel with the hashtag #ThisWeekinMarvel!
The Hype Box
Can't-miss news and updates from across the Marvel Universe!