TV Shows
Published July 24, 2020
Go Behind-the-Scenes with Elizabeth Henstridge's 'S.H.I.E.L.D.' Directorial Debut
Henstridge and the cast and showrunners of 'Marvel's Agents of S.H.I.E.L.D.' debrief you on the latest episode!
It all came down to time in the latest episode of Marvel's Agents of S.H.I.E.L.D., "As I Always Have Been." While a time storm ravages the Zephyr, Daisy and Coulson are forced to relive their failed attempts to save the team over and over again, with the time between each reset getting shorter and shorter. Making it to their next destination will take trust, courage, and sacrifice on board. Behind-the-scenes, much like what our Agents are facing, there was no shortage of trust for S.H.I.E.L.D.'s very own Agent Jemma Simmons, Elizabeth Henstridge, in her directorial debut!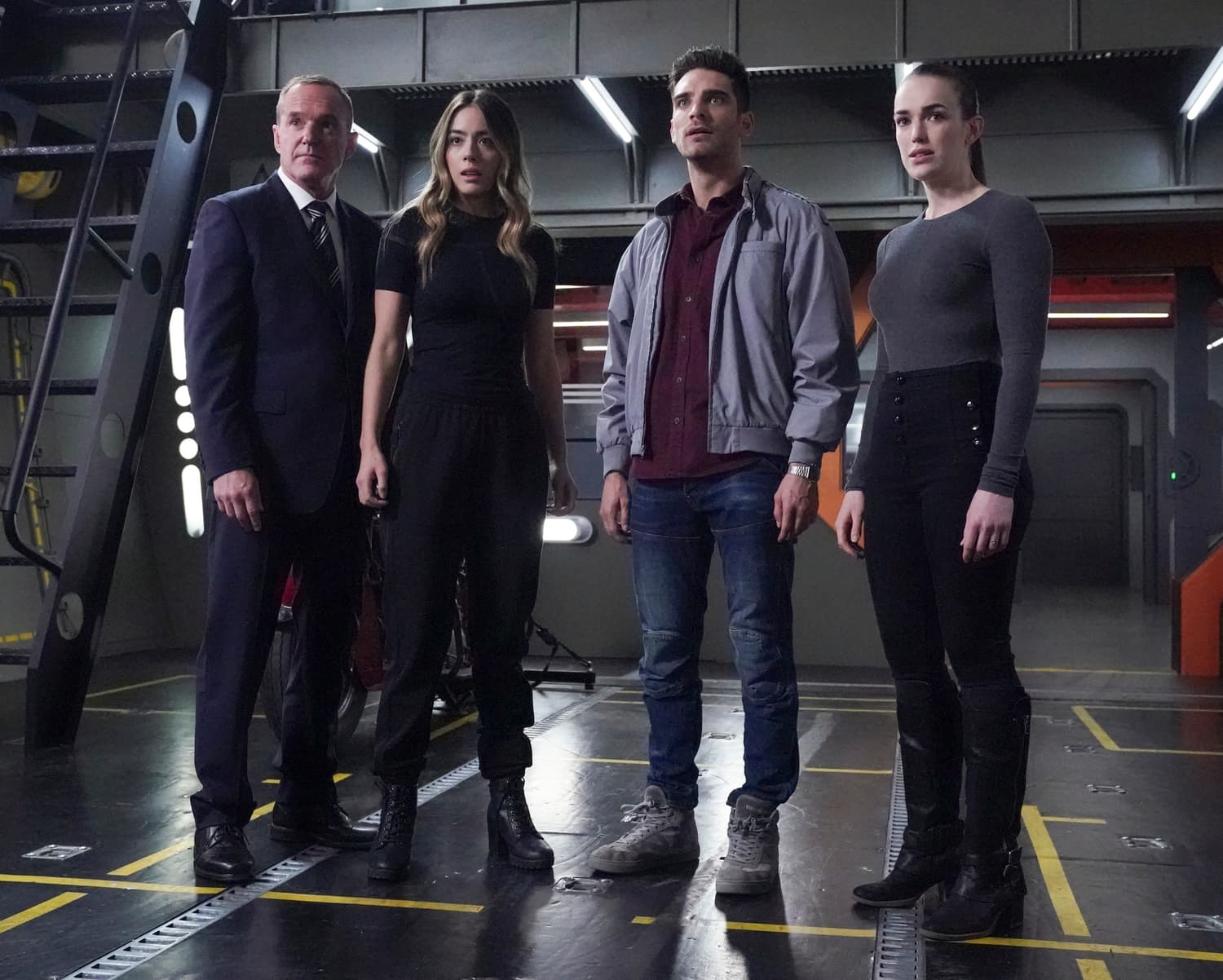 As revealed in last week's Marvel Live!, Henstridge developed an interest in directing years ago and began shadowing directors on set, including Clark Gregg.
In the video above, executive producer and showrunner Maurissa Tancharoen stated, "[Elizabeth's] desire to direct, we immediately went, 'YES! YES!' It was clear it was in the cards for her."
Fellow co-star Ming-Na Wen shared, "I really had full confidence that she was going to do a great job with it," and Natalia Cordova-Buckley echoing, "Elizabeth is a highly intelligent human being and an incredibly talented actress, and she brought that to the directing."
"The episode that she is directing is probably the most difficult episode of the year," said Henry Simmons.
"You would think it'd be tough on Elizabeth but she's unflappable," praised Gregg, with Chloe Bennet adding, "She's so prepared and so excited and so enthusiastic and knew the in's and out's of everything."
Watch Henstridge owning her own power above, and to hear more about her experience, listen to the latest episode of Women of Marvel below!
Season 7 of Marvel's Agents of S.H.I.E.L.D. aris on Wednesday at 10 p.m. ET/PT on ABC.
For more information on "Marvel's Agents of S.H.I.E.L.D.," visit ABC.com, follow @AgentsofSHIELD on Twitter, and like "Marvel's Agents Of S.H.I.E.L.D." on Facebook for all the latest news and updates.
The Hype Box
Can't-miss news and updates from across the Marvel Universe!