TV Shows
Published October 31, 2022
The Top 10 Moments from 'X-Men: The Animated Series'
Celebrate 30 years of the classic fan-favorite by streaming the complete series!
Marvel.com is celebrating 30 years of the 90's hit cartoon, X-Men: The Animated Series! In October 1992, a worldwide audience was introduced to the X-Men through a core cast of characters including Wolverine, Cyclops, Jean Grey, Storm, Beast, Gambit, Rogue, and newcomer Jubilee—a team and found family bonded for life by the X-gene that gives them super-powers but leaves them on the outs of society in a world that fears their existence.
A mix of comic adaptations and original stories, X-Men: The Animated Series stands as one of the most successful Super Hero cartoons of all time. And, for many fans, it was their first and most definitive take on the Children of the Atom.
Hear from showrunners Eric Lewald, Julia Lewald, and series director and supervising producer Larry Houston, on some of their favorite moments from the series' sensational, five-season run. Read their complete interview on the behind-the-scenes making of X-Men: The Animated Series for more insider tidbits and Easter eggs!
You can listen to an interview with Eric and Julia Lewald from This Week in Marvel discussing the series, beginning at 26:00:
[RELATED: The Making of 'X-Men: The Animated Series']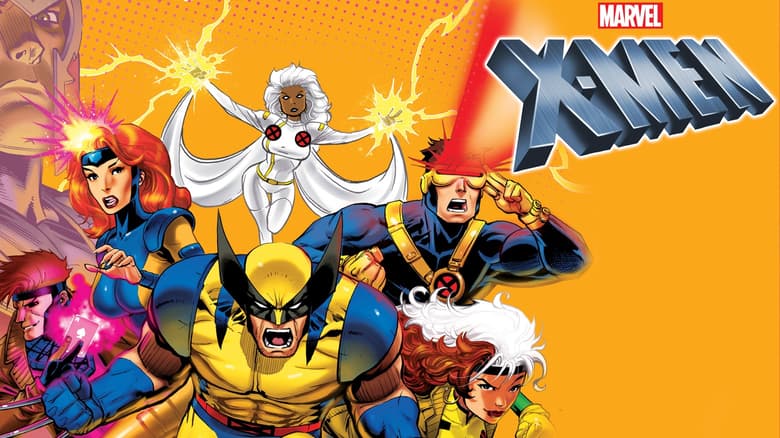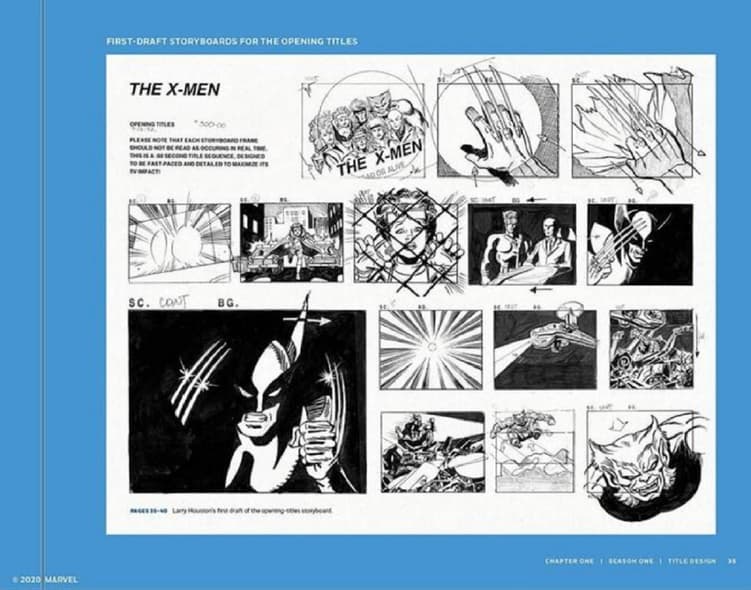 "I drew the [series] intro," revealed Larry Houston. "Initially, I drew way, way more images than we needed. Will Meugniot, who was the Supervising Producer, created the first two dynamic scenes and I followed his lead and culled it all down into the intro that we used. [The Art and Making of the Animated Series] has the full, unedited version I drew."
As for that iconic theme song that totally shreds? "The final music for the intro was probably version number twelve or thirteen," said Houston. "All the prior versions weren't good enough. We held out until we got it just perfect."
2. THE COMPLETE PHOENIX (AND DARK PHOENIX) SAGA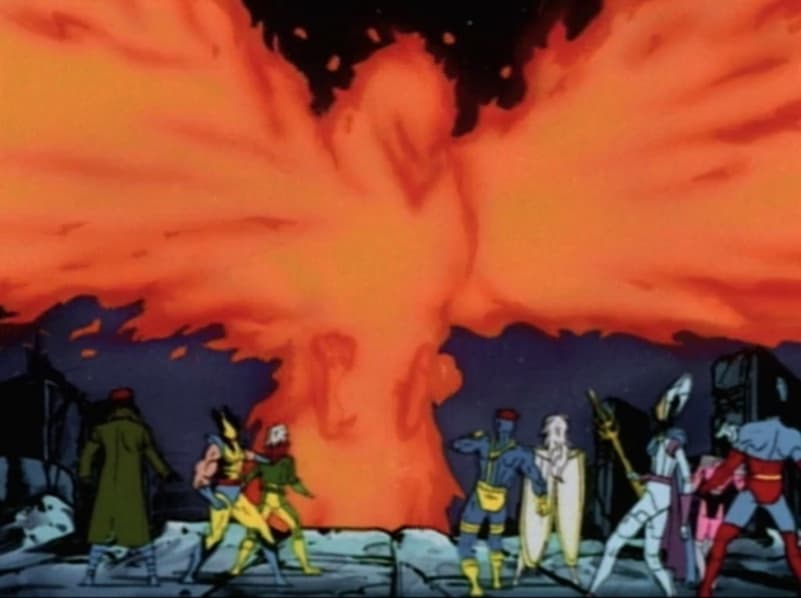 One of the series' standout multi-parters, "The Phoenix Saga" was an epic stretching five episodes, and became the tent pole event of Season 3. It is also (arguably) one of the best onscreen adaptations of the classic comics event.
For showrunner Eric Lewald, bringing this story to life from the page to the screen offered a unique challenge: "We felt fans of the original [comics] would care about these stories, so we chose to make changes only when we had to. In 'Dark Phoenix' we shifted the point of view more to Cyclops because the great crises were happening to the woman he loved, and it made for the most dramatic and heartfelt story."
Comics fan Larry Houston also included visual references in his storyboards: "I made sure all the off-world locales matched the comic book stories they were based upon. My fanboy memories of Marvel's alien races went back, so I knew all of them at that time. There are a few scenes in 'Phoenix' that I made sure mimicked images from [UNCANNY X-MEN #137], like when the X-Men first appear on the deck of the Shi'ar ship."
3. "NIGHT OF THE SENTINELS"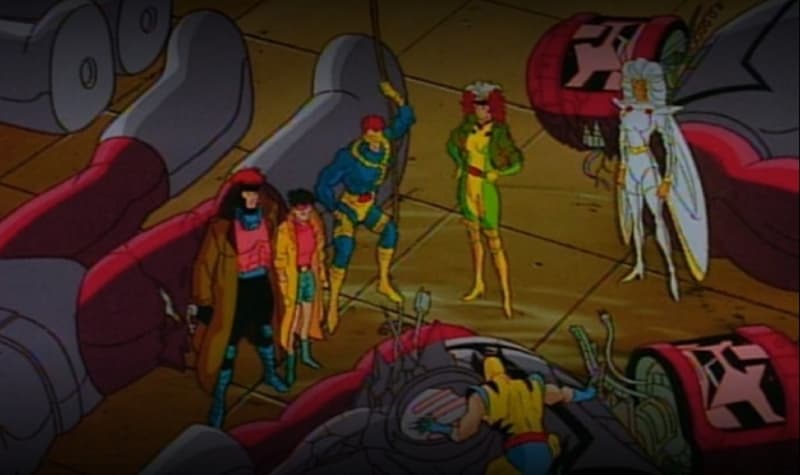 The two-part series opener left an immediate impression on fans, given that it killed off one of the X-Men's primary members, Morph. In the aftermath, Wolverine delivered a gut punch to Cyclops, a moment that Eric Lewald recalled needing clearance from network censors: "That [gut punch] was about a two week discussion. That was almost as long as the death discussion. Both of them came down to [Standards and Practices head] Avery Coburn understanding that it was all about grief and it wasn't gratuitous."
4. "ONE MAN'S WORTH"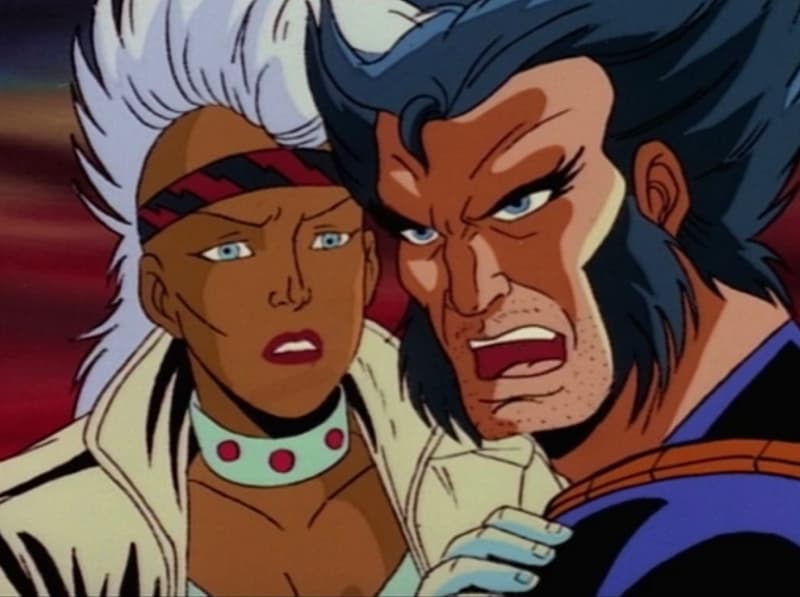 In speaking to his favorite multi-part episode, Eric Lewald has one that immediately jumps to mind: "'One Man's Worth' was the one that felt rightest to me. It's like, here's a story. This is the reason the X-Men exist. Because the question was, 'What would happen if Professor Xavier were killed when he was younger?' I mean, we were ripping off people like It's a Wonderful Life and [Star Trek: The Original Series'] The City on the Edge of Forever… You take your inspirations where you can. When that idea came to me it was like, OK, in four years, this is the best idea I've had for the show."
Larry Houston also revealed an important piece of history in the future Storm/Wolverine coupling: "Eric wrote [one of] the first interracial kisses, interracial marriages, in animation. But something else that Eric did—when he created the story 'One Man's Worth,' Marvel liked it so much that it inspired [comics event] AGE OF APOCALYPSE."
5. THE LOVE STORY OF ROGUE AND GAMBIT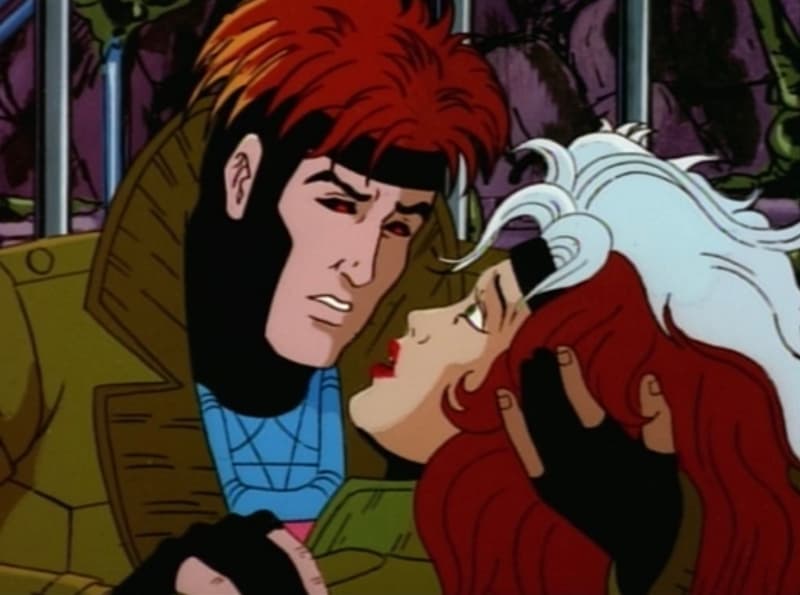 Mutant romance was also a highlight of X-Men: The Animated Series, and for many viewers, the star-crossed love between teammates Rogue and Gambit left them wanting more. In Season 2's two-parter "Reunion," a snafu in the prehistoric Savage Land produced one of Julia Lewald's favorite scenes.
"I love it when [Rogue and Gambit] get their one moment together, when their powers are repressed, and they're able to kiss. Gambit is so true to form when he says, 'Gambit love you.' It was not, 'I love you.' He can't even say it! But it's close enough for me."
6. "NIGHTCRAWLER"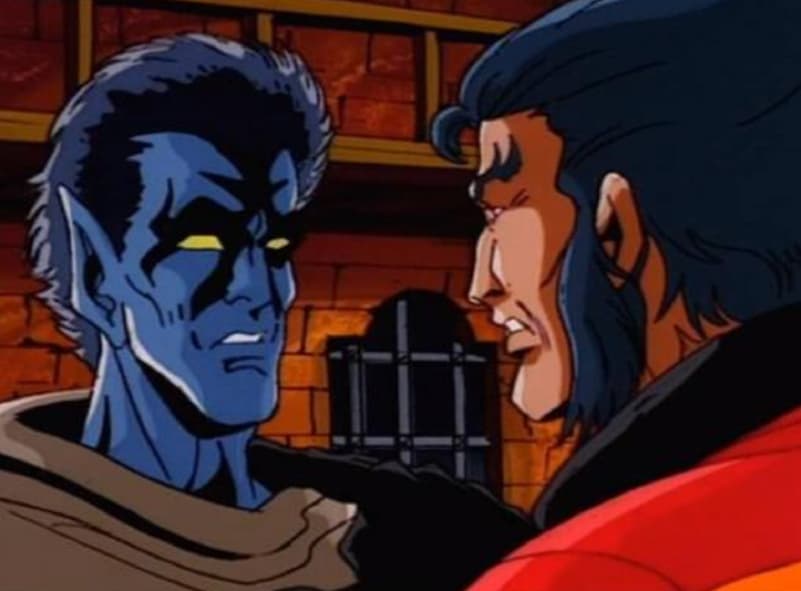 One of its most important attributes, "The Animated Series" was unafraid to tackle heavier themes including loss, heartbreak, and even the nature of faith. Nothing better exemplifies this than Season 3's "Nightcrawler," a powerful episode that introduced viewers to Kurt Wagner—the teleporting mutant with a demon's face and an all-forgiving soul.
"You know, so many folks come up and when we get a chance to actually talk, specific episodes mean so much to them," said Julia Lewald. "I'm so impressed with 'Nightcrawler' because it doesn't proselytize. It doesn't say you have to be Christian, you need to convert. It's a respectful exploration about religion and what it means to one person and what it can or cannot mean to someone else. I don't know if you could get away with telling that story today."
7. TIME FUGITIVES
Why have one time travel-centric plot when you can have two? And in the same episode! Season 2's multi-parter "Time Fugitives" hopped between the years 2055 and the distant 3999, the respective timelines of renegade cop Bishop and Soldier of Fortune Cable. For Larry Houston, animating such world-ending stakes was more fun than work: "I added the scene of Apocalypse growing out of the building. And he shoots his rays, and he kills the X-Men. So it upped the stakes, like, 'Oh, crap. How are they going to get out of this one?' I was having fun with it. Trying to be a fan and be a professional at the same time."
8. "BEYOND GOOD AND EVIL"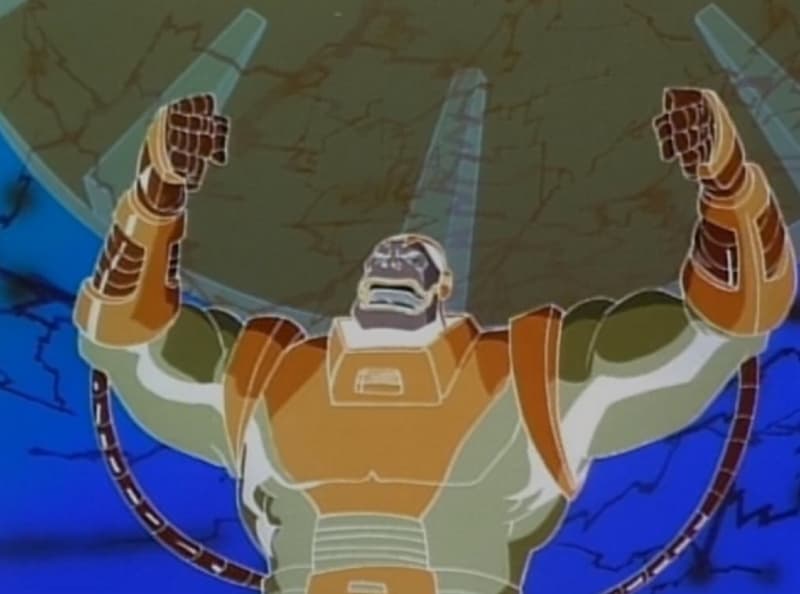 For Season 4's big multi-part story, the show's creators took what they'd worked on previously with time travel, Apocalypse, and Bishop, to build a new epic that revolved around Cable, who appeared early in the first season. Throw in Mister Sinister, his Nasty Boys, Mystique, Sabretooth, Archangel, and the debut of the psychic Psylocke, and you've got one wildly original time travel spectacular.
"It was meant to have been the series finale," shared Julia Lewald. Added Eric Lewald: "Yep. Then we got the telephone call saying, 'Oops. You need some more episodes.'"
9. "DAYS OF FUTURE PAST"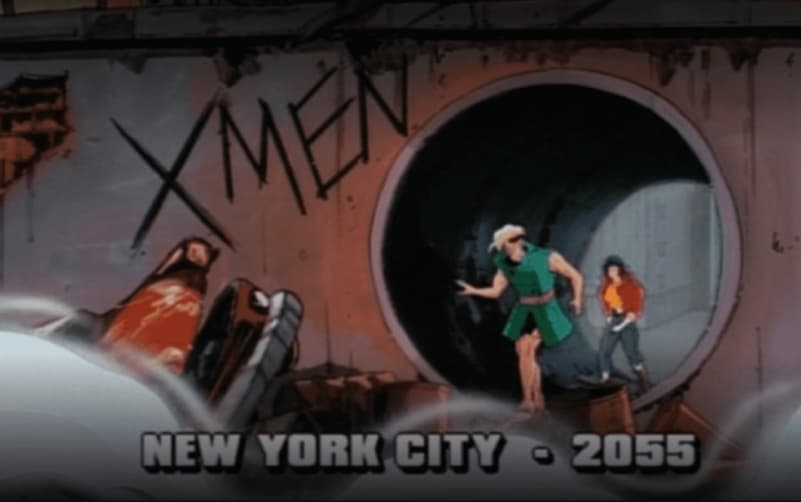 This two-parter takes its own spin on one of the most adapted storylines in X-Men history—DAYS OF FUTURE PAST, found in UNCANNY X-MEN (1963) #141-142. In the comics, it's an adult Kitty Pryde who psychically projects from the future, although the premise of needing to prevent Senator Robert Kelly's assassination by the Brotherhood of Mutants is the exact same.
"I wrote 'Days of Future Past, Part One,'" said Julia Lewald. "And being challenged to write what we were going to write for a Saturday morning kid's show. But everyone—and it started with [Fox executive] Margaret Loesch from the top down was like, 'You do not write down to kids. You write up. Pretend this is a half-hour live action drama at night and just go for it.'"
10. WOLVERINE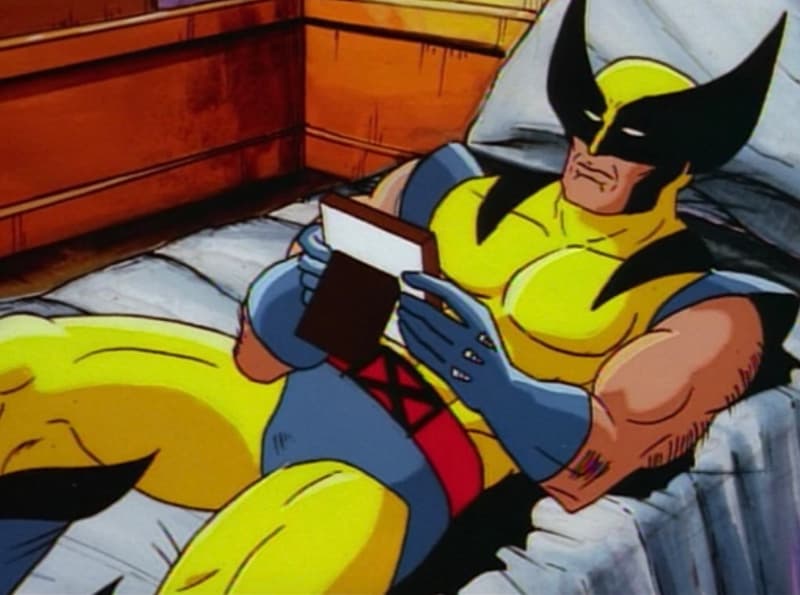 Specifically, Season 2's "Repo Man" episode, written by Wolverine co-creator Len Wein. The screenplay has deep links to the comics, and was the moment where viewers finally learned how Wolverine became the Wolverine.
Finding a voice actor for such an iconic character was no easy feat, but it was critical. "One of the two [auditions] that I can remember immediately was Cal Dodd," recalled Larry Houston on the casting process. "Cal was not a voice actor. He was a singer. And he came in to do the voice on a whim. And as soon as we heard it, you know: Don't let him go anywhere! We got Wolverine!"
Added Julia Lewald: "I love me some Hugh Jackman, but I hear Cal Dodd when I think of Wolverine."
Need more classic X-Men action? Get ready for the return of the animated series in Marvel Studios' X-Men '97, coming exclusively to Disney+ in 2023! Hear from X-Men '97 showrunners on their fandom—and love—of the original series.
Sign up for Disney+ and start streaming X-Men: The Animated Series now! Follow Disney+ on Facebook, Twitter, and Instagram for more.
The Hype Box
Can't-miss news and updates from across the Marvel Universe!