TV Shows
Published August 20, 2020
YDK: 'Marvel's Agents of S.H.I.E.L.D.' and The Many Identities of Daisy Johnson
Can you recall all of Agent Daisy Johnson's aliases?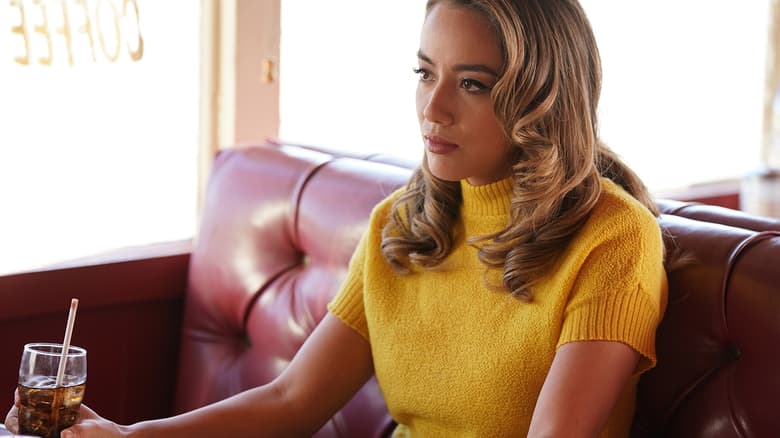 Marvel's Agents of S.H.I.E.L.D. wrapped its seventh and final season last week. At its core, the series was about family — that was what they've been fighting for all along. In the pilot, we meet a hacker named Skye, and by the end of the series, Agent Daisy Johnson has acquired a family.
In its final season, the stakes are high as the team must stop the Chronicoms destruction of humanity. In the episode, "Alien Commies From the Future," Daisy Johnson took on an undercover identity to help the cause. It wasn't the first time Daisy was referred to by another name. Throughout the series' history, she took on many titles. Some are some, some are silly, and some are downright terrifying. In case your memory is hazy on how Skye evolved into Daisy Johnson, let's walk down memory lane and take a look at all the aliases Daisy has used over the years.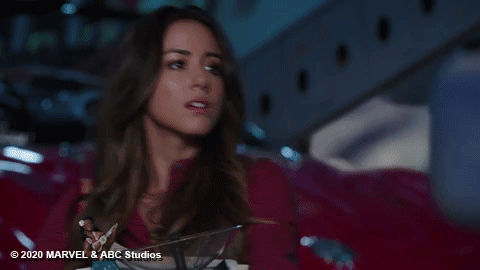 In the show's pilot episode, as Director Phil Coulson is first forming the team, he came across Daisy when she was working with the hacktivist group called The Rising Tide. Growing up an orphan, Daisy didn't know her true identity and took the name, Skye. Impressed by her skills, Coulson recruited Skye to his team, where she became an integral part of defeating Hydra, the Clairvoyant, John Garrett.
[RELATED: YDK: 'Marvel's Agents of S.H.I.E.L.D' and Hydra']
Mary Sue Poots/Daisy Johnson
Season 2 gave fans two revelations when it came to Skye. First, her real name. And second, she is the daughter of the Inhuman Jiyang and Dr. Calvin Johnson. When Hydra supposedly killed Jiyang, she was taken away, unbeknownst to her father. Given to an orphanage, they gave her the name Mary Sue Poots.
Once she learned enough skills as a computer hacker, the first thing Skye did was to erase all records of "Mary Sue Poots" as it was never really her. Calvin would spend the rest of his life looking to gain revenge on Hydra, and more specifically, Daniel Whitehall, who he assumed had killed Jiyang. When Skye and Calvin finally meet, it is here he reveals her real name, Daisy. Daisy would go by this name (relatively) for the rest of the series.
Quake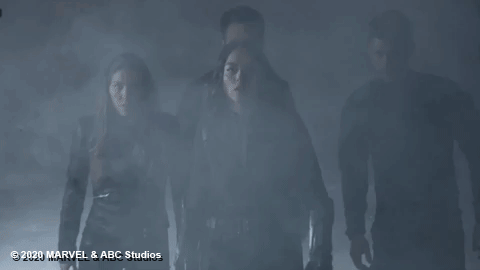 When comic fans discovered Skye was Daisy Johnson, they knew somehow Quake wouldn't be far behind. They were right. The other revelation of Season Two — Daisy was an Inhuman. When she became exposed to the Terrigen Mist, she gained the power to manipulate vibrations, using them to create earthquakes. She would use these powers throughout Season Three to recruit other Inhumans into S.H.I.E.L.D..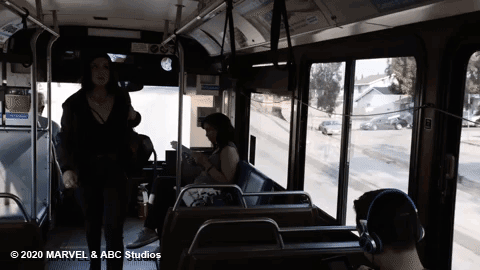 Following the sacrifice of her significant other Lincoln in the Season Three finale, Daisy would leave the team and become a vigilante, finally taking on the Quake moniker.
 Destroyer of Worlds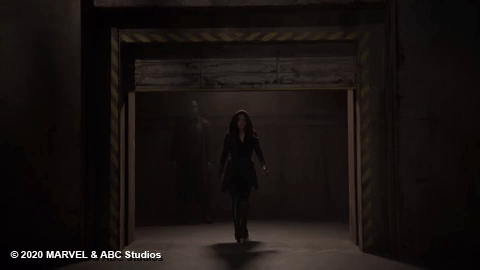 When a planet dies, historical records are probably not the easiest to come by. When the team is sent forward in time to the year 2091, they find out the people of this alternate future think Daisy was the cause of the destruction of Earth.
In reality, Glenn Talbot, who had absorbed Gravitonium to grant himself gravity-altering powers (and a bit of neurosis), had absorbed Daisy's abilities, which resulted in the earthquake that destroyed the planet. The team was able to use this information to return to the present and stop Talbot and save Earth, but at the cost of Phil Coulson's life.
Skye/Quake/Daisy has gone through a plethora of transformations over the years, and each iteration of her identity fit each evolution of her character. What is your favorite identity of Daisy Johnson?
Stream the final season now on the ABC App, On-Demand, and Hulu.
For more information on "Marvel's Agents of S.H.I.E.L.D.," visit ABC.com, follow @AgentsofSHIELD on Twitter, and like "Marvel's Agents of S.H.I.E.L.D." on Facebook for all the latest news and updates.
The Hype Box
Can't-miss news and updates from across the Marvel Universe!