Comics
Published April 27, 2020
Kitty Pryde Is on a Boat
Krakoa, ahoy! 'Marauders' #1 drops on Marvel Unlimited.
And she's also the captain.
Last week in Marvel Unlimited: The Dawn of X began, ushering in a new Age of Mutant that expands on the world built in HOUSE OF X/POWERS OF X.
Charles Xavier and Magneto have co-founded the mutant nation-state of Krakoa, a sentient island somewhere in the Pacific. Krakoa is capable of producing flowers that can perform medical miracles for humanity, and give mutants easy access to every corner on Earth.
The Quiet Council has promised that Krakoa's flowers will be available to all… who have recognized mutant sovereignty. Right now, the world's nations aren't quite on the same page about mutants' overpowered role in society, with some countries banning their citizens' entry to Krakoa.
That's where Captain Kate "Kitty" Pryde and her crew step in.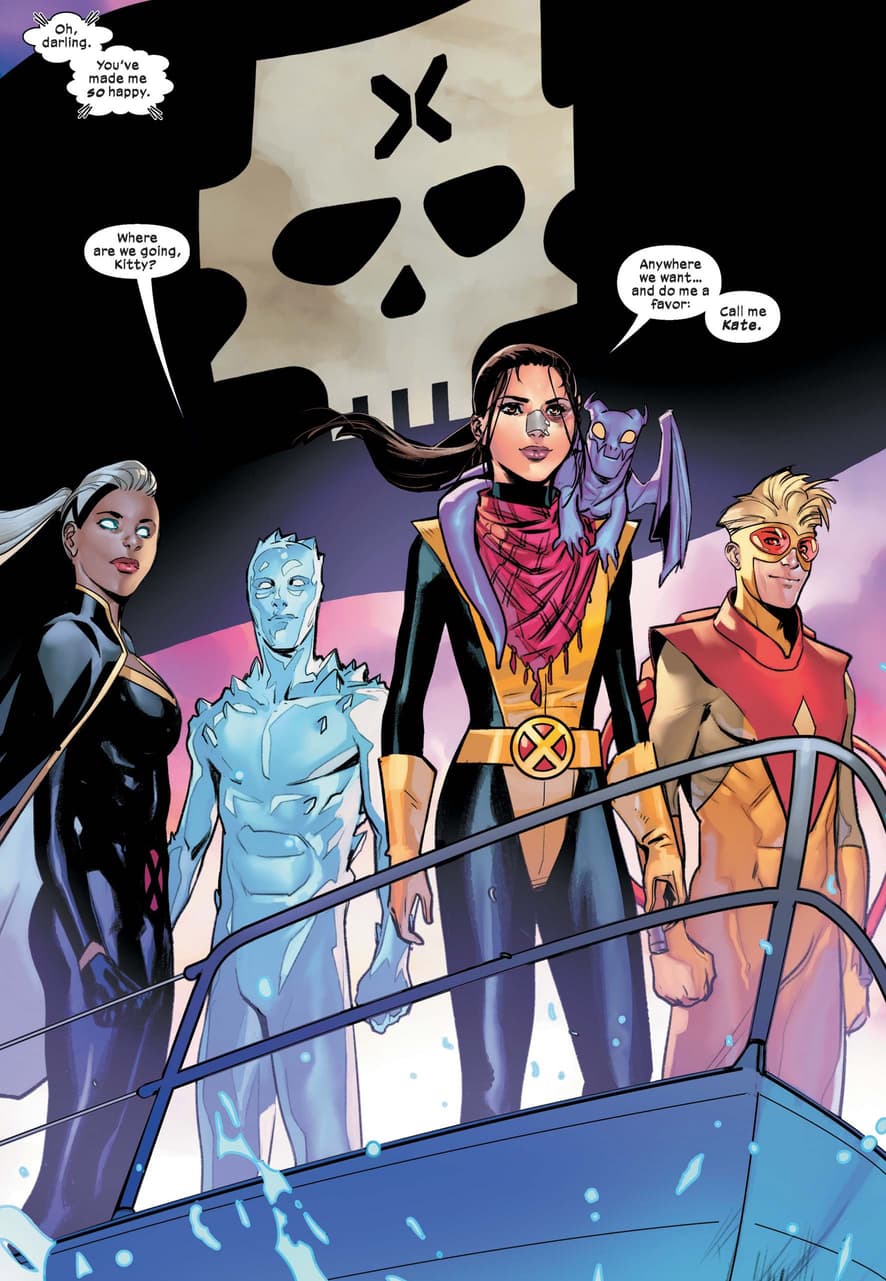 MARAUDERS (2019) follows a band of pirate X-Men whose mission is to provide safe passage to the homeland. Quiet Council members Emma Frost and Sebastian Shaw have set up a black market port in Hellfire Bay. Under their newly-formed Hellfire Trading Company (HTC), Frost and Shaw handle legal and not-so legal commerce with the human world. And the business model is simple—Krakoa's flowers are smuggled in to unsanctioned countries, mutant refugees are ferried out.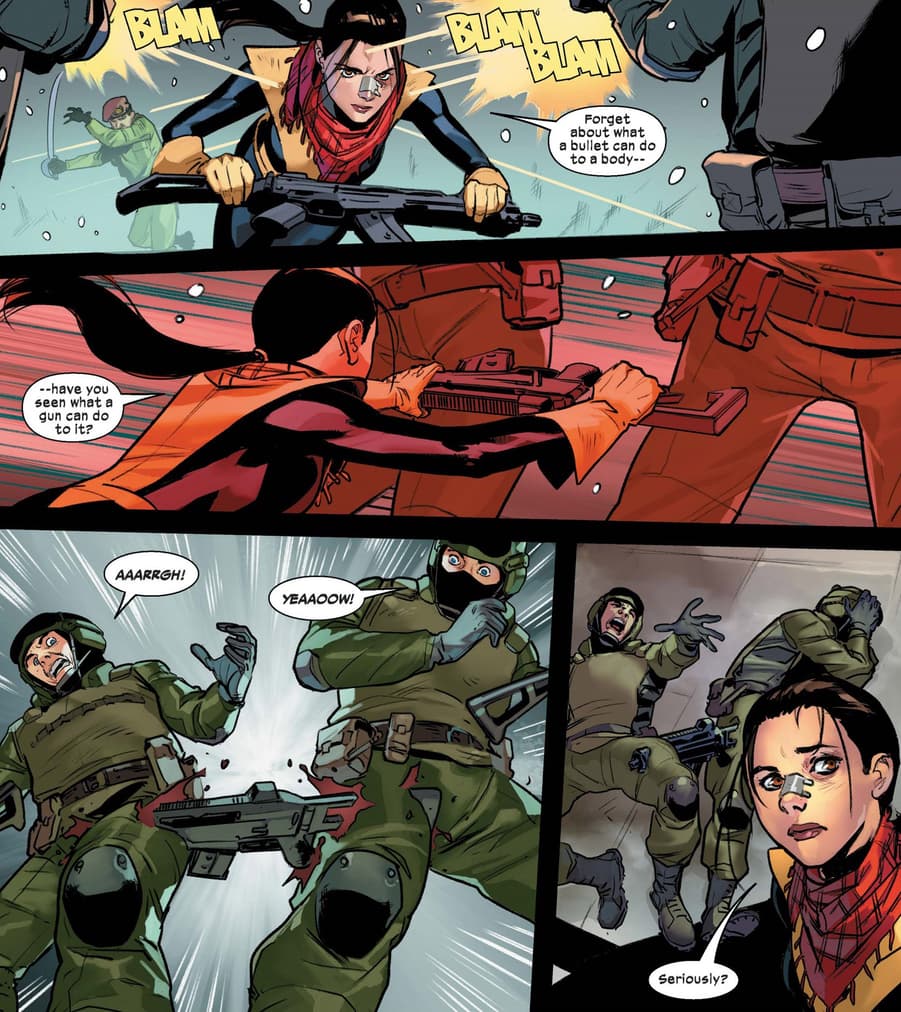 Frankly, Captain Kate is no "Kitty." The X-Men's perennial teen hero is now the grown pirate commander of The Marauder, willing to do just about anything for her mutant brothers and sisters. But Kate's own place on Krakoa is far from secure: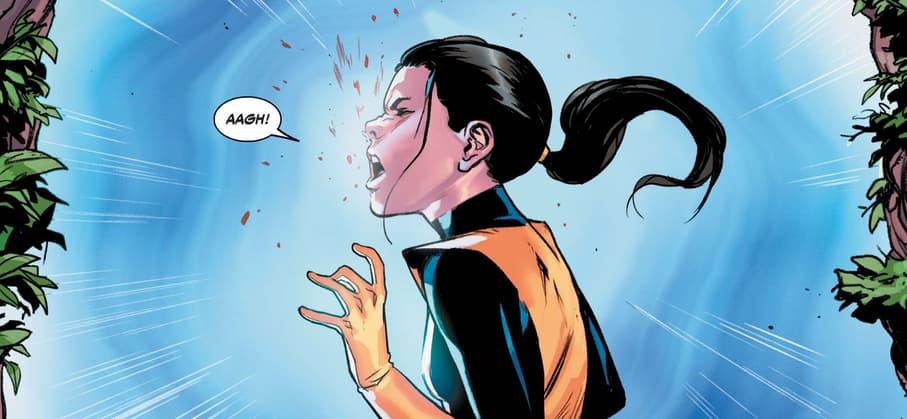 Senior X-Men Storm, Bishop, and Iceman pitch in as Kate's swashbuckling rogues, with a former X-foe on deck too. Creators Gerry Duggan, Matteo Lolli, Federico Blee, and Russell Dauterman enter uncharted waters, but an opening arc in Madripoor offers some familiar landscape… plus cutthroats around every corner.
MARAUDERS is a "sister" series to X-MEN (2019), so read issue #1 from the flagship before starting the rest of the Dawn of X lineup. Grab more info on each series here, plus our guide to the mutant world, and follow along weekly with these eXcellent additions.
See this week's new Marvel Unlimited titles here, with a fresh slate of Throwback Thursday arrivals hitting the library April 30.
NEW ON APRIL 27
Continue Dawn of X weekly with Marvel Unlimited—and choose from over 27,000 more comics—right now! What will you be reading this week? Join the conversation at @MarvelUnlimited, and stay tuned to our Twitter and Facebook channels for more weekly announcements and updates.
For more of Marvel's greatest comic books in print, please reach out to your local comic book shop to ask about services they may offer, including holding or creating pull lists, curbside pick-ups, special deliveries and other options to accommodate. Find and support your local comic book shop at http://comicshoplocator.com.
The Hype Box
Can't-miss news and updates from across the Marvel Universe!