Comics
Published November 19, 2021
This Week's Infinity Comics
Shang-Chi! Ghost Rider! And the mutants of Krakoa! See the new exclusive stories we're reading on Marvel Unlimited.
Have you tried Marvel Unlimited yet? It's your all-access pass to over 29,000 Marvel comics, available at your fingertips. Download our all-new, supercharged app on the App Store or Google Play today and save 50% off your first month!
New on Marvel Unlimited: The origin of Shang-Chi continues as the family reunion heats up, Ghost Rider: Kushala versus Doctor Doom for the Multiverse, and the X-Men's Quiet Council passes their final judgement over Nature Girl!
This week's exclusive, vertical stories can be read on the Marvel Unlimited app right now. Get a sneak peek at this week's new Infinity Comics below: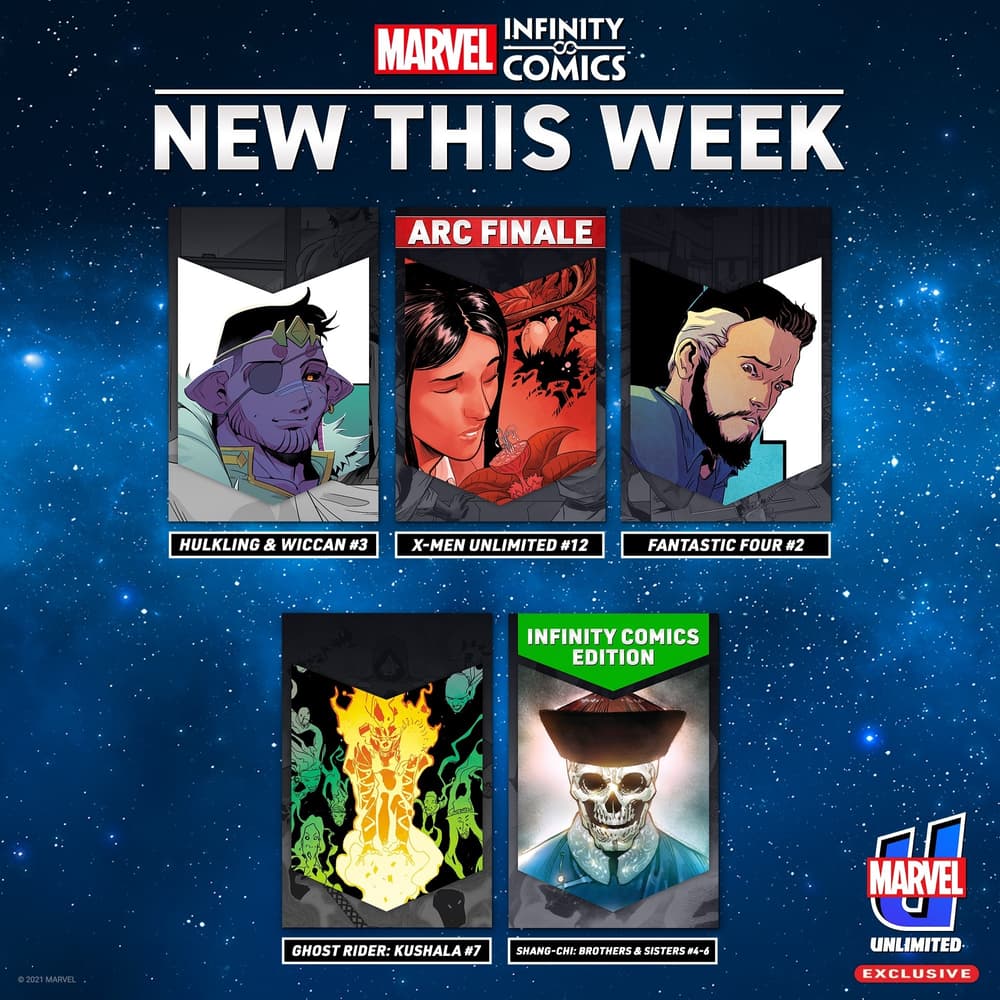 SHANG-CHI: BROTHERS & SISTERS #4-6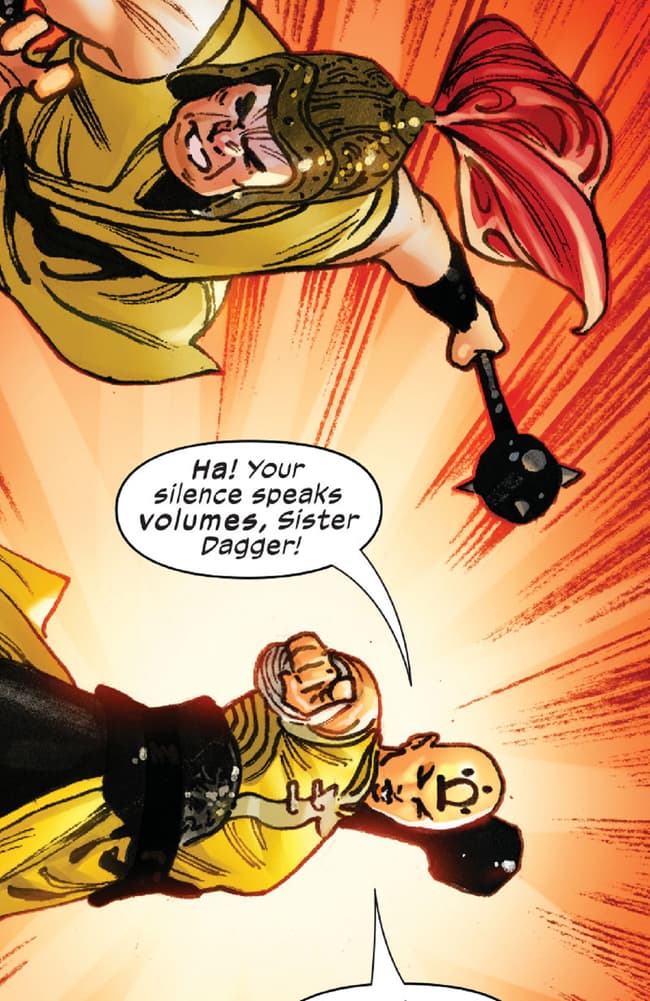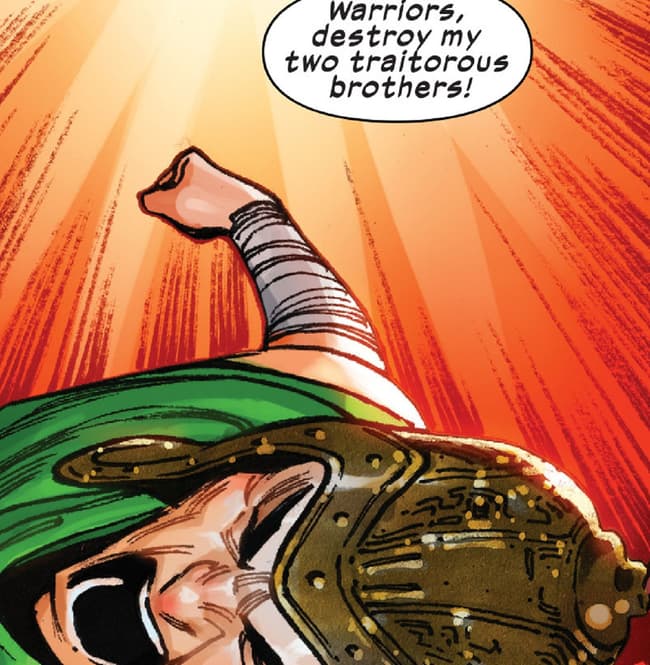 Fresh issues of the Infinity Comics edition of SHANG-CHI (2020) from Gene Luen Yang, Philip Tan, and Dike Ruan!
An ancient and evil secret society has stayed in hiding since the death of their leader, Zheng Zhu. But now his successor has been chosen to shift the balance of power in the world—Zheng Zhu's son, Shang-Chi!
In issues #4-6 of its vertical adaptation, Shang-Chi gets to know the family he never knew he had... But which of his siblings can he trust, and which are trying to kill him? The horrifying origin of Shang-Chi's father reveals deep-rooted secrets, some that may save the Deadly Warrior from a mortal wound.
X-MEN UNLIMITED #12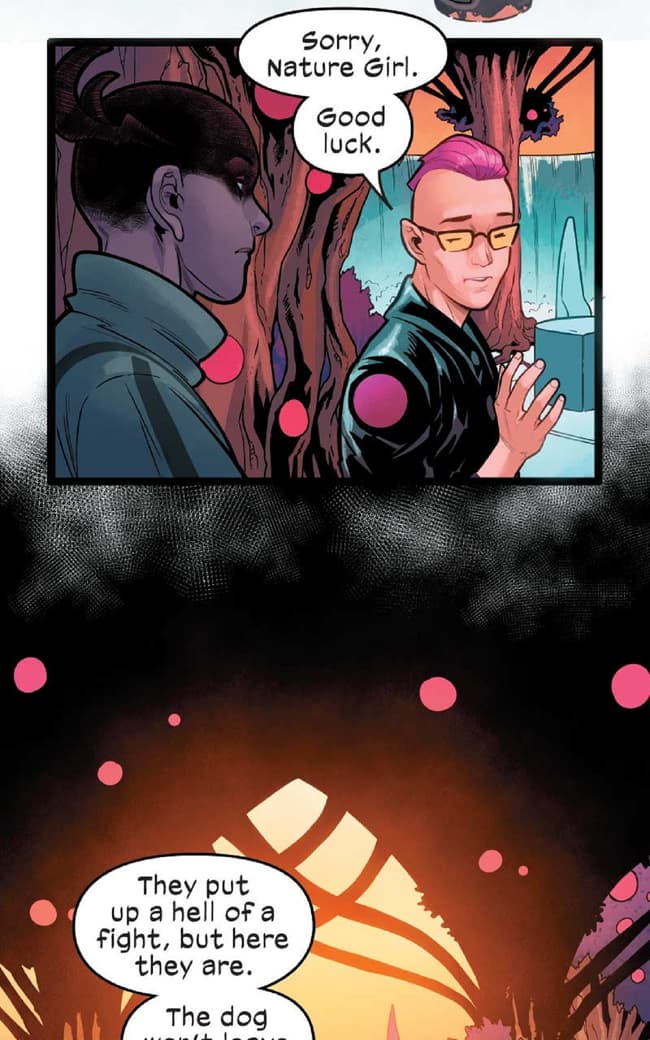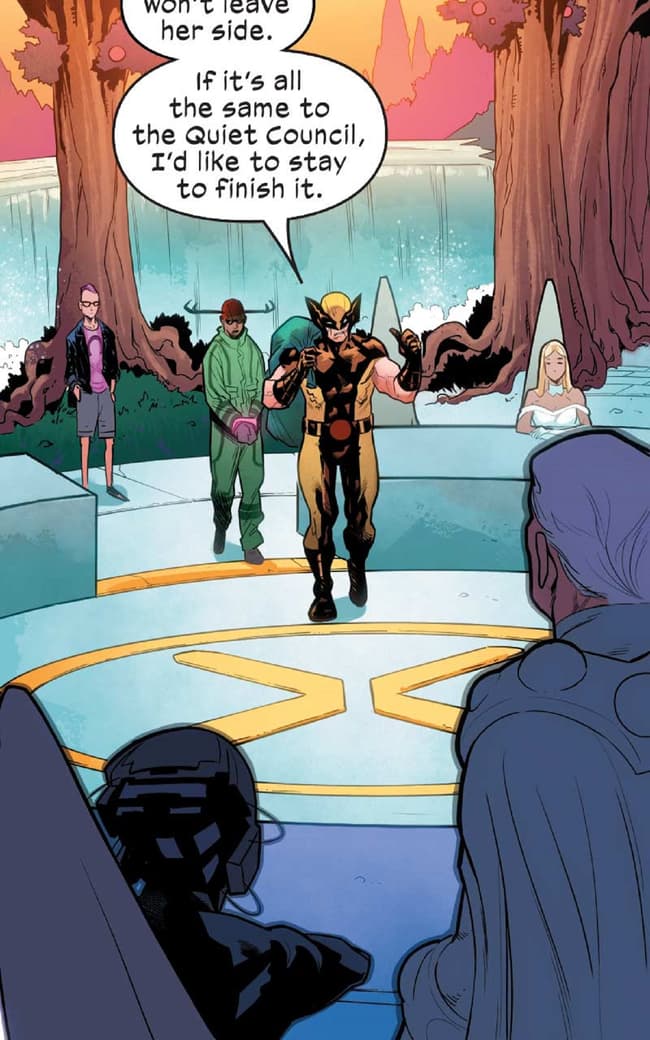 The final chapter in the "X-Men: Green" storyline! It's been a long, evolutionary journey for Nature Girl and her sidekick Curse. Now, Magneto and the entire Quiet Council have sentenced the two young mutants to a fate worse than death. But Nature Girl's connection to Krakoa has shifted, and the Living Island has its own judgement...
Plus: A new story arc kicks off in this fan-favorite anthology series on December 6! Following a short hiatus, an all-new storyline featuring Deadpool and Juggernaut will pick up with an all-new creative team. Prison breaks, punches, and good ol' fashioned law-breaking–stay tuned for "Paradise Lost" right around the corner.
GHOST RIDER: KUSHALA #7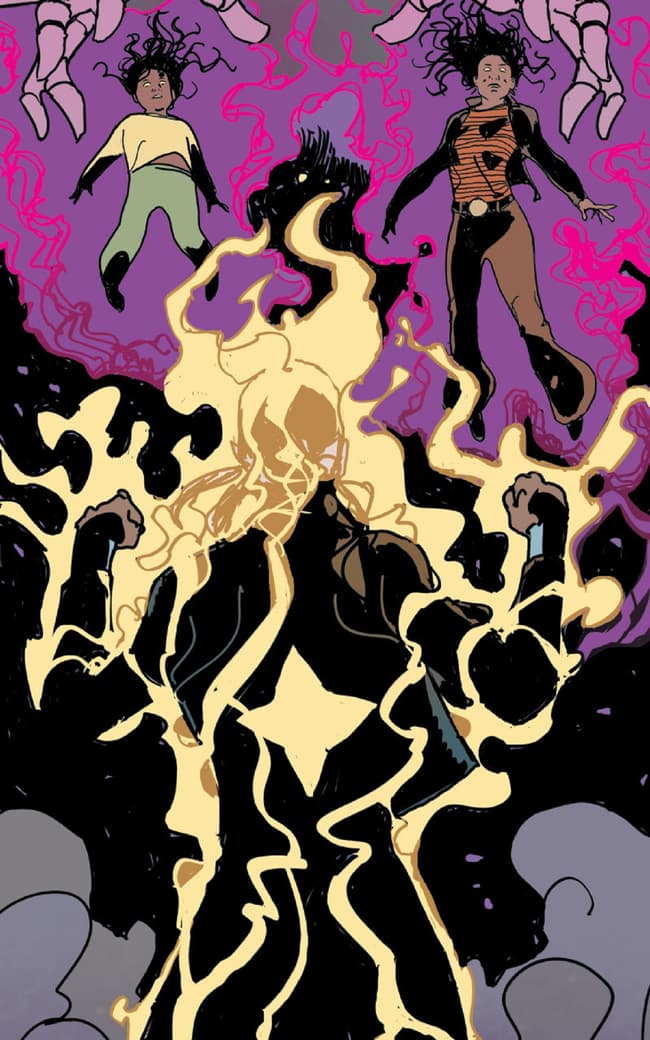 She's the Sorcerer Supreme of the 1800s and a Ghost Rider-turned-Spirit Rider—the only one who's managed to tame her spirit of vengeance. But when someone comes after Kushala and her ancestral line, all hell breaks loose. Taboo (of the Black Eyed Peas) and B. Earl join with artists Guillermo Sanna, Vanesa Del Rey, and Jordie Bellaire for a wild ride through the past, present, and future of the Marvel Universe—and tell the story of the one extraordinary family who must fight to save it all.
In its penultimate series finale, Doctor Doom takes over the Multiverse! So long free will!
HULKLING & WICCAN #3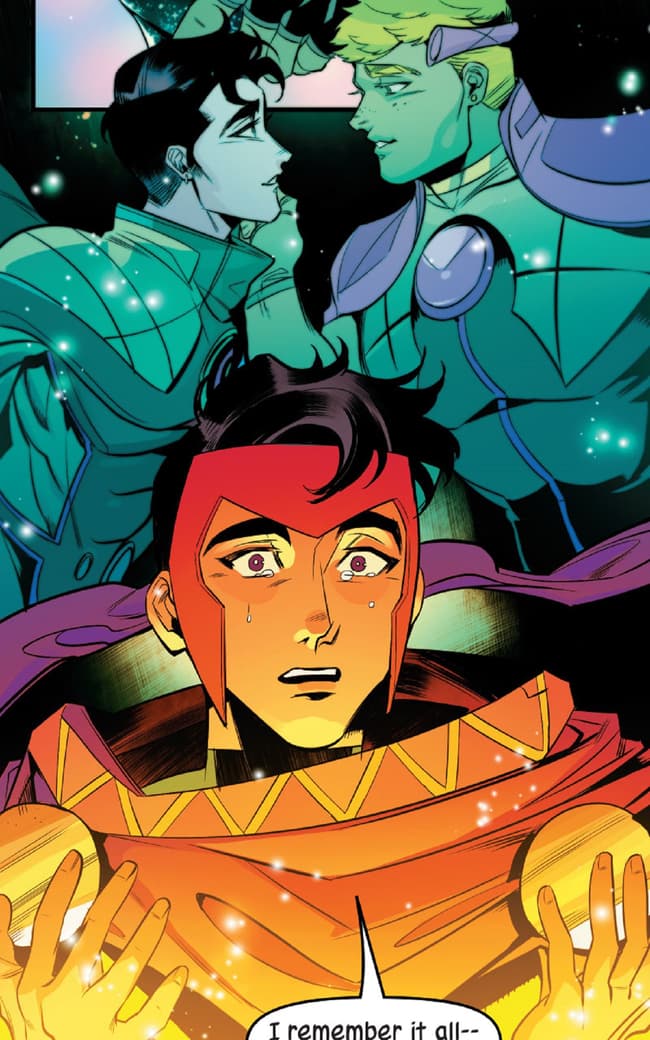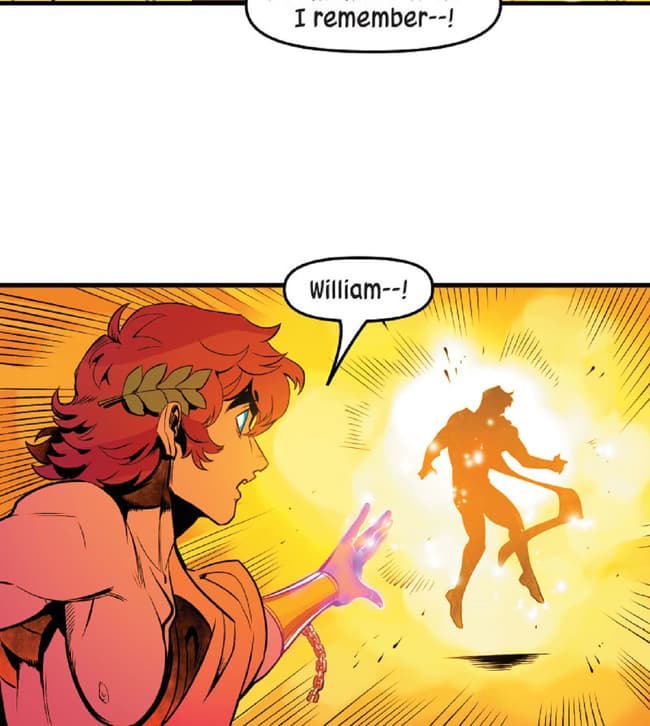 The four-part series by Josh Trujillo, Jodi Nishijima, and Matt Milla continues! Hulkling and Wiccan may have found their "Happily Ever After," but when an artifact shows them the paths not taken in life and in love, will Billy and Teddy find their way back to each other? And how does Agatha Harkness factor into all this?
This issue, a breakthrough! Hulkling and Wiccan experience a powerful revelation that disturbs their present romances... and the cosmic balance.
FANTASTIC FOUR #2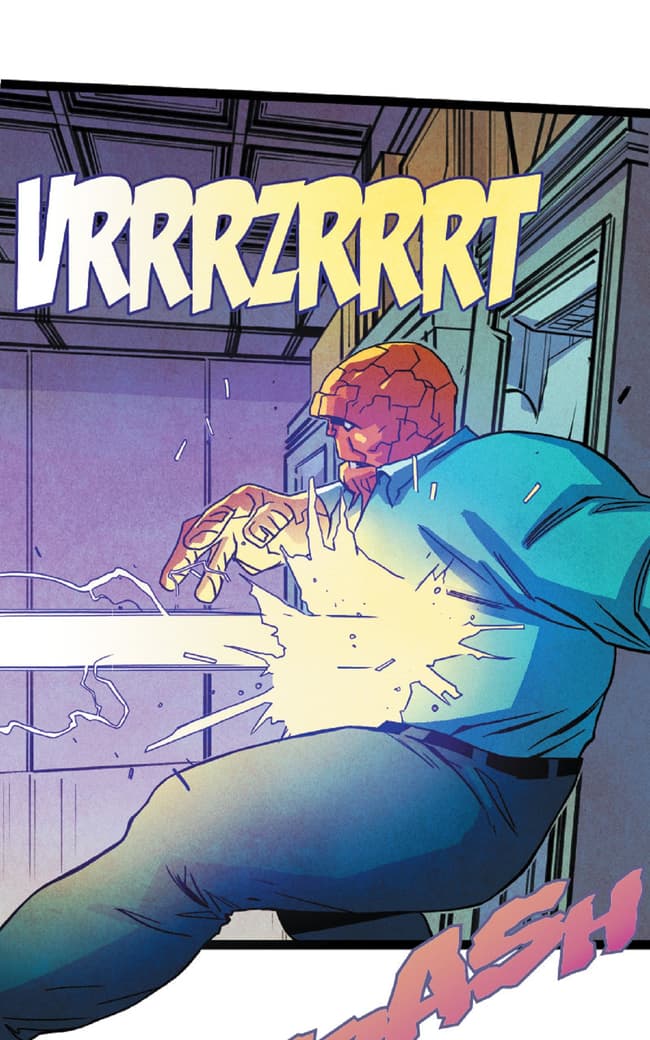 Mister Fantastic, Invisible Woman, The Thing, and Alicia Masters don't get much down time. But a double date evening out at an interdimensional restaurant turns from appetizing to dangerous, when their entire group is taken hostage by a gang of aliens set on robbing the place!
Don't miss the First Family's glitzy night out in this 4-part run by creators Zac Gorman, Stefano Landini, and Ian Herring!
Read these exclusive stories, plus 29,000 other digital comics on Marvel Unlimited. Download the app for iOS or Android devices today.
Follow Marvel Unlimited on Twitter and Facebook to stay tuned in to weekly announcements, articles, and more, all at @MarvelUnlimited. Follow us today to join the conversation with thousands of fellow fans, and let us know what you're reading!
The Hype Box
Can't-miss news and updates from across the Marvel Universe!