Comics
Published July 24, 2023
SDCC 2023: Coming Soon to Marvel's Infinity Comics
Gambit and Rogue, Thor, Kate Bishop, and more! Preview the upcoming story arcs coming to the Marvel Unlimited app's exclusive vertical comics lineup.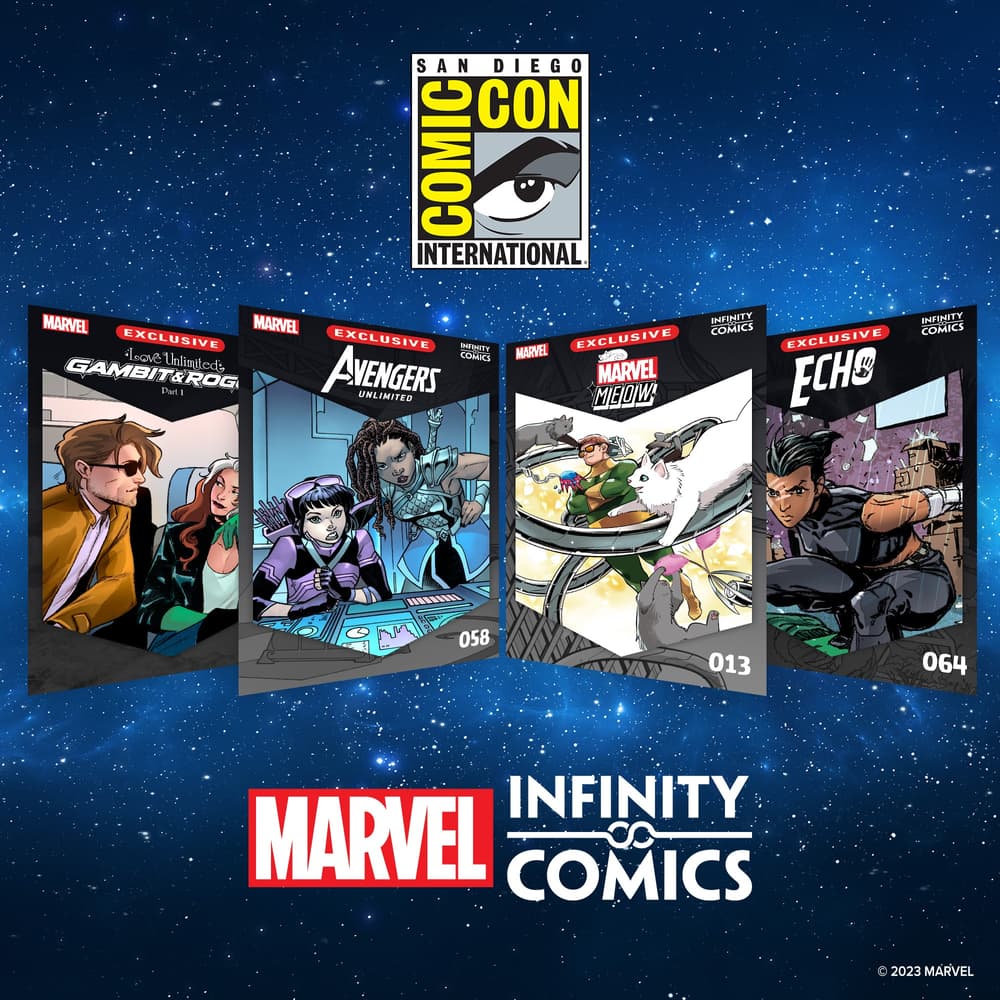 A one-stop destination for Marvel digital comics, Marvel Unlimited is also home to all-original vertical series, offering weekly anthology runs starring the Avengers and the X-Men, the romance of LOVE UNLIMITED, and even the "Friday Funnies," entry point series designed for readers of all ages and those who love the lighter side of Marvel.
As announced over the weekend, here are all the new and upcoming story arcs hitting the Marvel Unlimited app:
MARVEL MEOW #13
Writer, Artist and Colorist: Nao Fuji
Coming July 28
The "Friday Funnies" series returns for a new six-issue arc at the end of the month! The Marvel Universe's most fearsome foes finally meet their match… cute cats. Watch as Black Cat's cats foil Doctor Octopus' plans.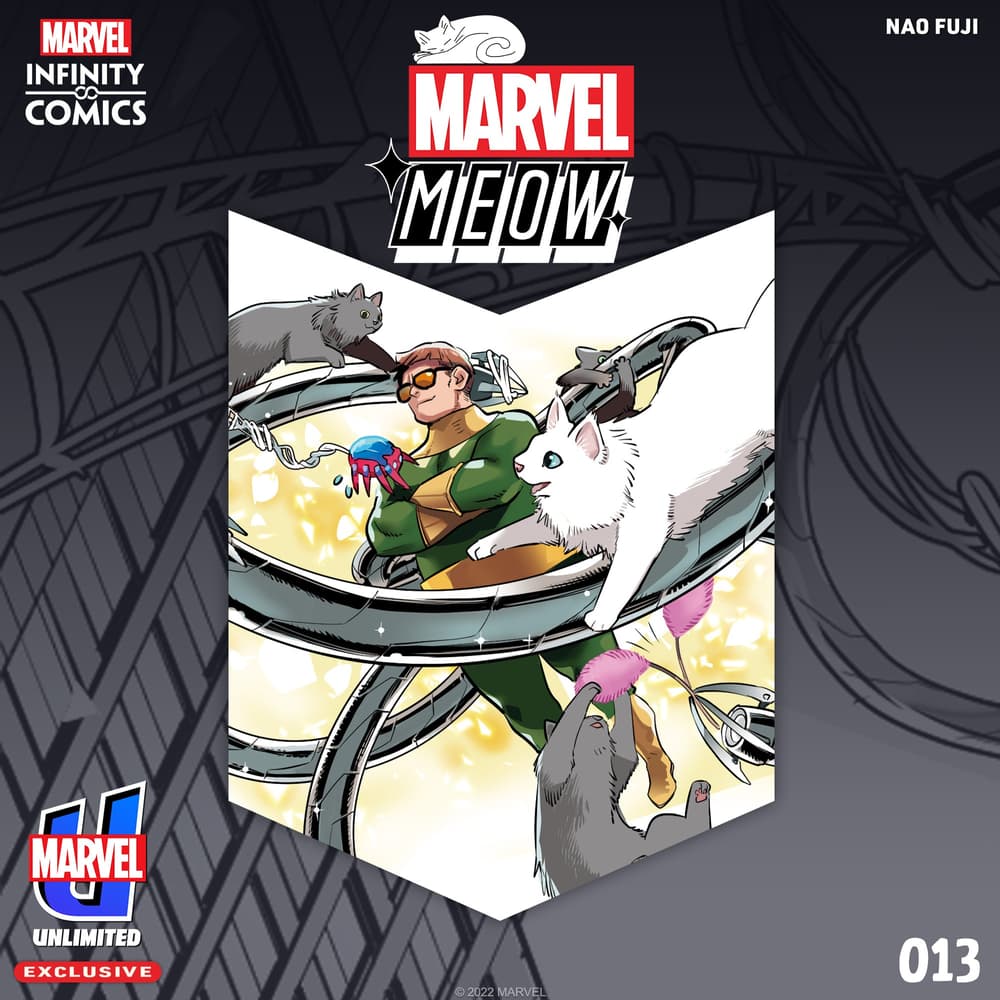 LOVE UNLIMITED: GAMBIT & ROGUE #61
Written by Preeti Chhibber
Art by Carola Borelli
Colored by Carlos Lopez
Coming August 3
A new six-issue arc kicks off in Marvel Unlimited's romance anthology! Everyone's favorite X-couple Gambit and Rogue are looking for a little excitement—and when the opportunity arises for the heist of a lifetime, who are they to turn it down?!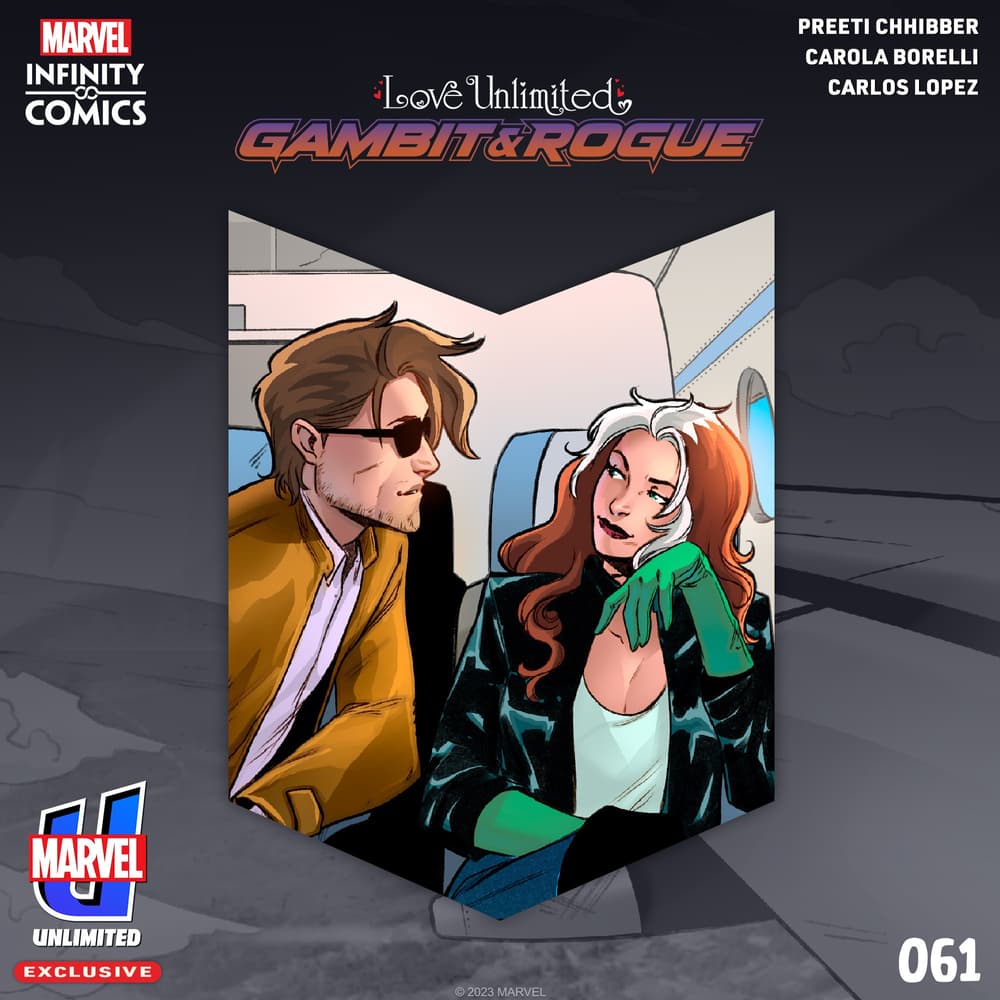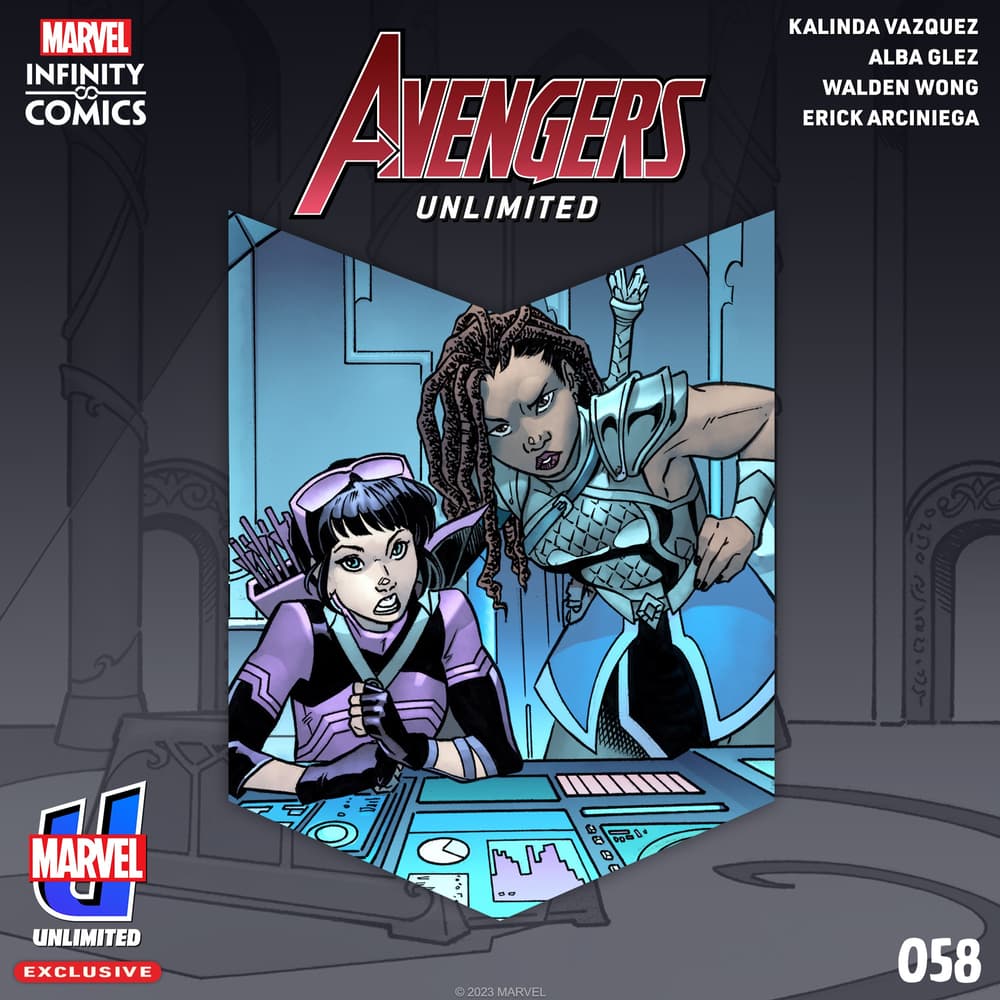 X-MEN UNLIMITED #100
Written by Steve Foxe and Stephanie Williams
Art by Noemi Vettori
Colored by Pete Pantazis
Coming August 14
100th issue special! A new six-issue arc picks up in the aftermath to this year's Hellfire Gala. Who won? Who lost? And who is even left standing? See the Hellfire Gala from the perspective of the candidates who lost the annual X-Men Vote. But trust us: those aren't the only losses of the night…
MARVEL'S VOICES: ECHO #64
Written by Melissa Flores
Art by Kyle Charles
Colored by Carlos Lopez
Coming August 16
A new six-issue arc from the Marvel's Voices anthology series featuring ongoing stories and one-shots by a diverse set of celebrated creators! In the wake of surrendering the Phoenix Force, Echo is called home to the reservation to help her friend and former love interest, River. But what started off as a simple rescue turns into a mind-bending journey that may claim them both!
[RELATED: Meet Echo, Maya Lopez AKA the Original Ronin]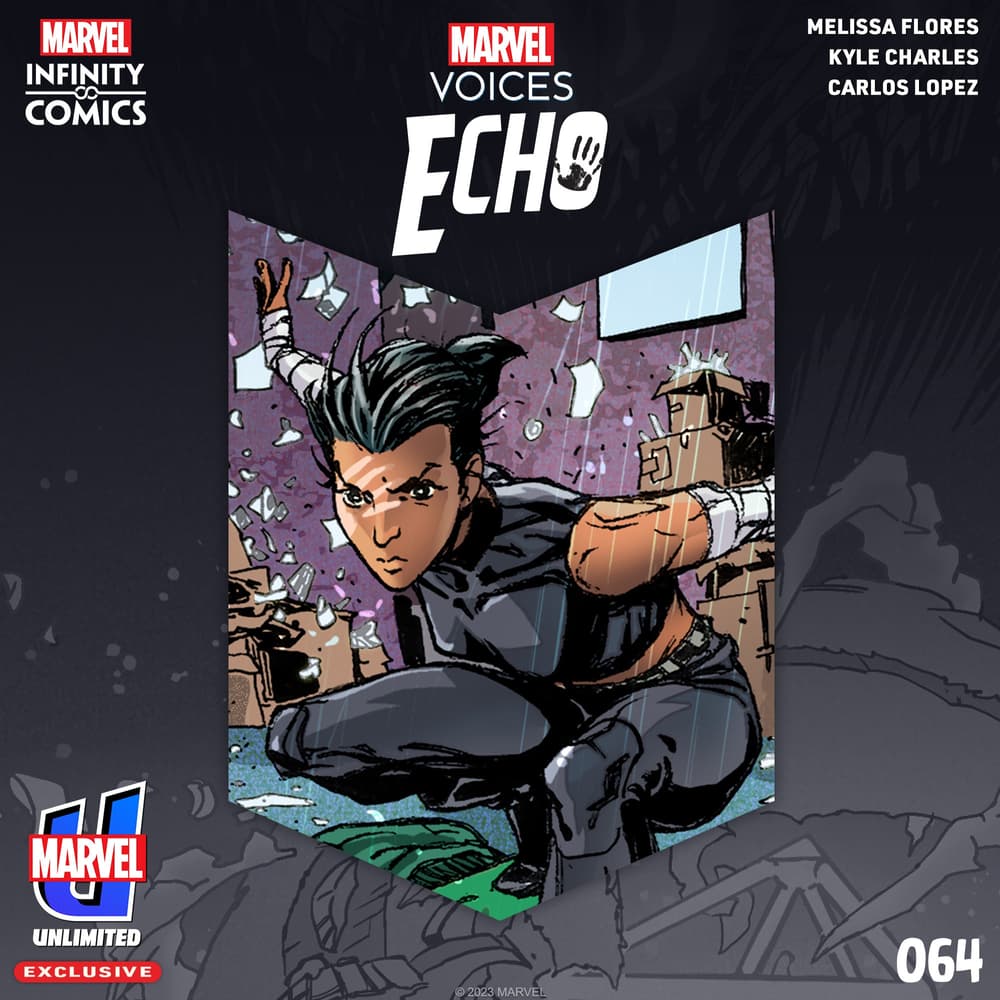 MARVEL'S VOICES: NIGHTSHADE #71
Written by Stephanie Williams
Art by Hector Barros
Colored by Andrew Dalhouse
Coming August 25
MARVEL'S VOICES: NIGHTSHADE picks up brand-new character Logan Lewis from her debut in this year's MARVEL'S VOICES: PRIDE! Logan is the newest super hero on Chicago's crowded streets, but it turns out "gave myself power over my own body chemistry" isn't the resume line that employers are looking for. When a job offer finally comes in, the desperate Logan jumps for it—but her new employer may not be all that she seems. Stephanie Williams and Hector Barros reunite for an all-out adventure featuring a surprise legacy villain!
Download the Marvel Unlimited app today for iOS or Android devices to read 800+ vertical comics exclusive to the Infinity Comics lineup. You'll also gain instant access to 30,000+ digital issues spanning 80 years of Marvel Comics.
For all the Marvel news that came out of SDCC 2023, follow us on Marvel.com, YouTube, Instagram, Twitter, Facebook, TikTok and Twitch.
The Hype Box
Can't-miss news and updates from across the Marvel Universe!