Comics
Published February 14, 2023
Valentine's Day Reading on Marvel Unlimited
Feel the love with Deadpool, Spider-Man, the X-Men, Loki, and more!
Spend Valentine's date night with Marvel Unlimited! Save 50% on your first two months of the digital comics super-service by using code QUANTUM at checkout.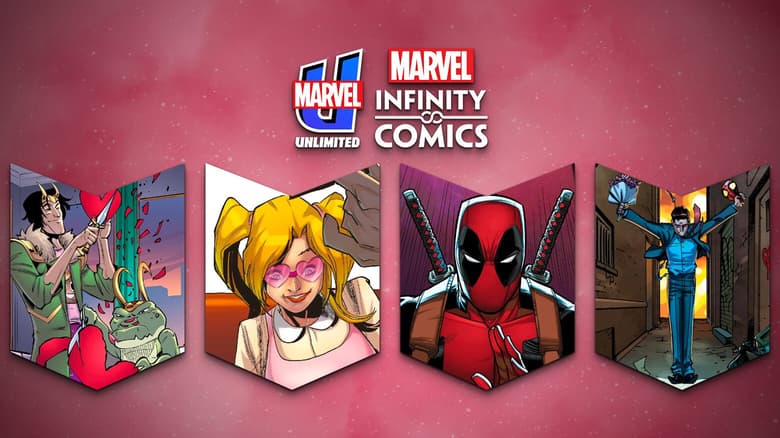 Celebrate a day of love—all week long—on the Marvel Unlimited app! Get ready for Valentine's date night with brand-new exclusive vertical comics from the app's Infinity Comics lineup. Starring fan-favorites like Deadpool, Alligator Loki, Spider-Man, Black Cat, Dazzler, and more, there's a special story for every lover of the Marvel Universe.
Read about each new or upcoming Valentine's special, and stay tuned to Marvel.com for more breaking announcements from the Infinity Comics slate!
X-MEN UNLIMITED #74 (OUT NOW!)
Starring the explosive all-ladies crew from fan-favorite series X-TERMINATORS (2022)!
Creators Leah Williams, Bruno Oliveira, and Manuel Puppo celebrate the "Galentines"! It's Valentine's Day and love is in the air. Or, at least, it would be if Boom-Boom wasn't such a disaster of a date. Thankfully, Dazzler, Jubilee and Wolverine: Laura Kinney are here to save the day.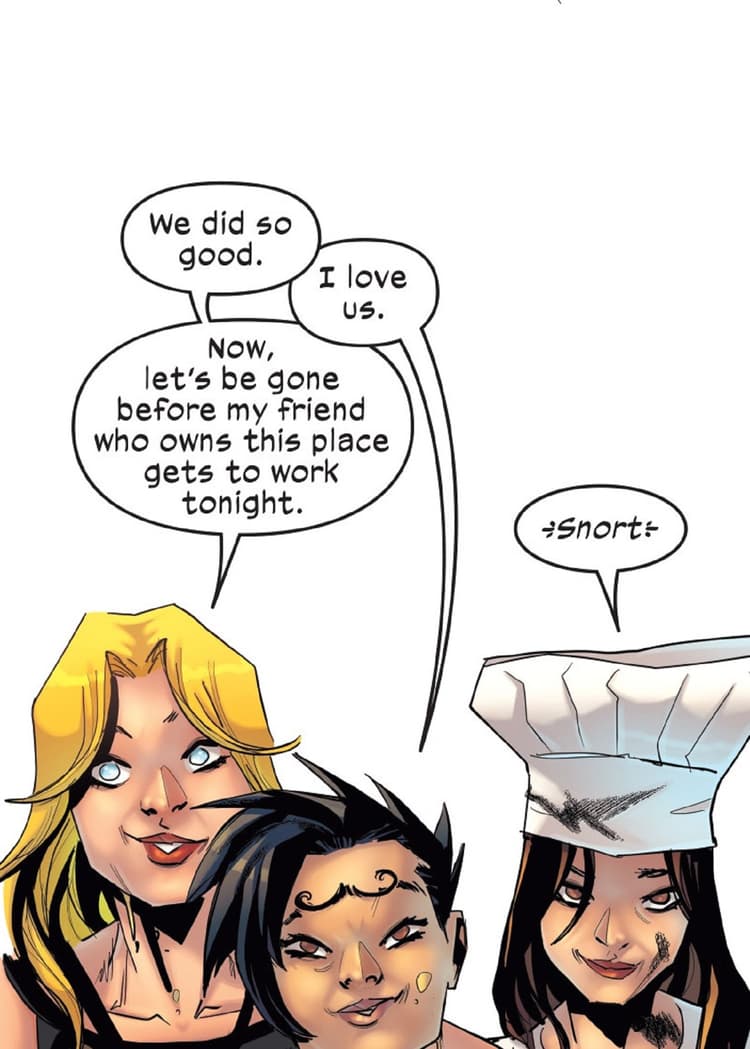 LOVE UNLIMITED: DEADPOOL LOVES THE MARVEL UNIVERSE #37 (OUT NOW!)
From creators Fabian Nicieza, Salva Espin, and Israel Silva: Finally—a story focused on the Marvel Universe's foremost expert on romance…Deadpool. Wait, that's not right! …but that's what it says here… "Wade Wilson, certified love expert, teaches the world about love."
When Marvel's mouthiest merc discovers a magical belt that teaches him all there is to know about the world of romance, he has no choice but to spread the news: "Love is all you need!" It all goes down in LOVE UNLIMITED: DEADPOOL LOVES THE MARVEL UNIVERSE #37, the first chapter in a six-part story arc from weekly romance anthology series LOVE UNLIMITED.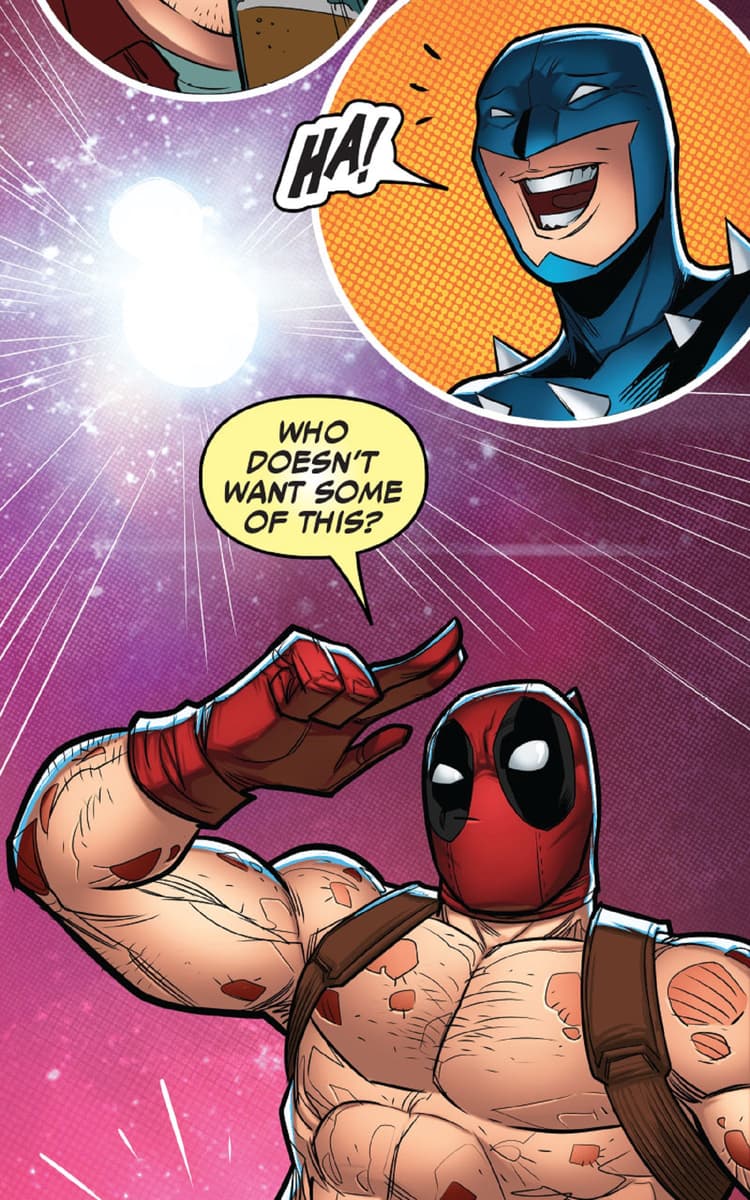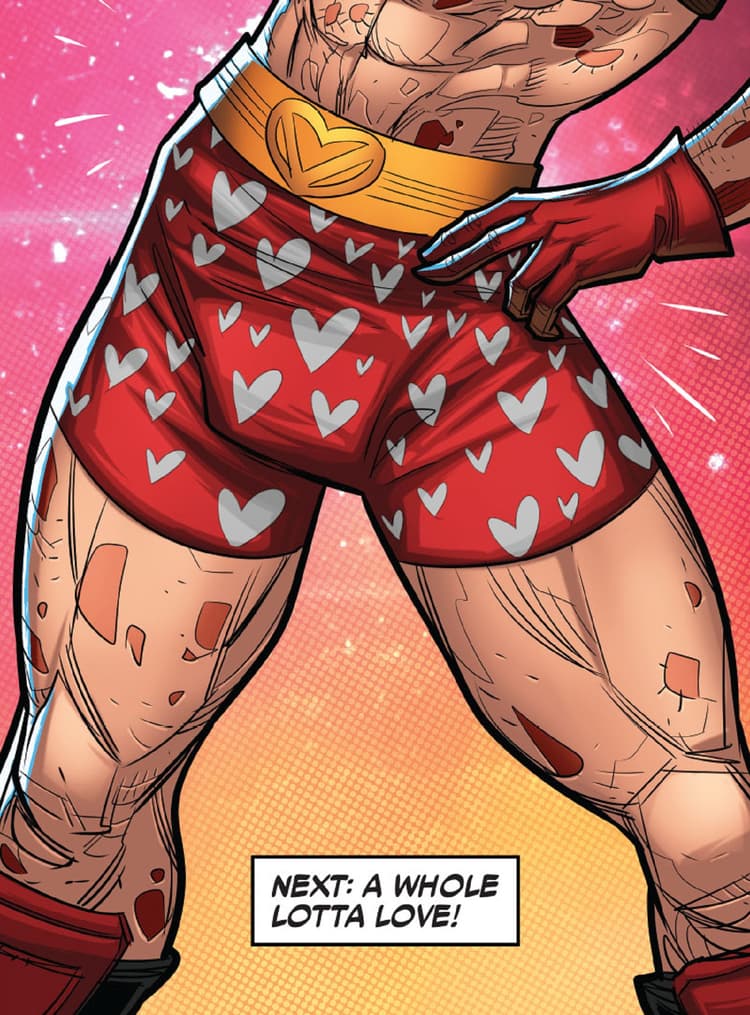 SPIDER-VERSE UNLIMITED #37 (OUT NOW!)
From creators David Pepose, Nathan Stockman, and Fer Sifuentes-Sujo: It's a trial against the clock this Valentine's Day as Spider-Man races across town for a very important date. But will the Vulture Gang somehow save his night…or ruin his relationship with Black Cat?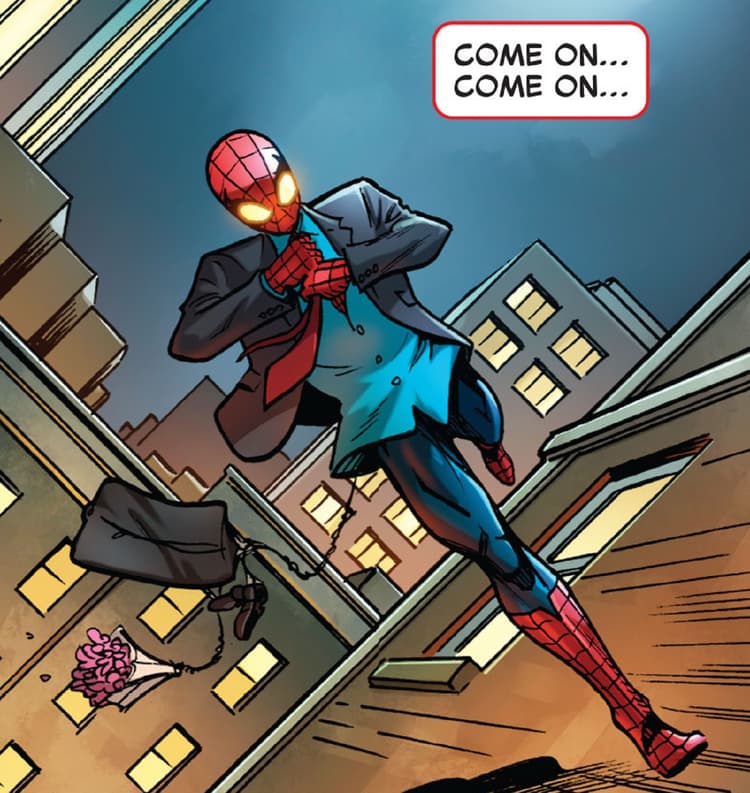 ALLIGATOR LOKI #19 (OUT FEBRUARY 17!)
Happy Valentine's Day from Alligator Loki! How does a reptilian god of mischief celebrate a day of love? With "Hearts and Crafts" of course! From creators Alyssa Wong, Bob Quinn, and Pete Pantazis.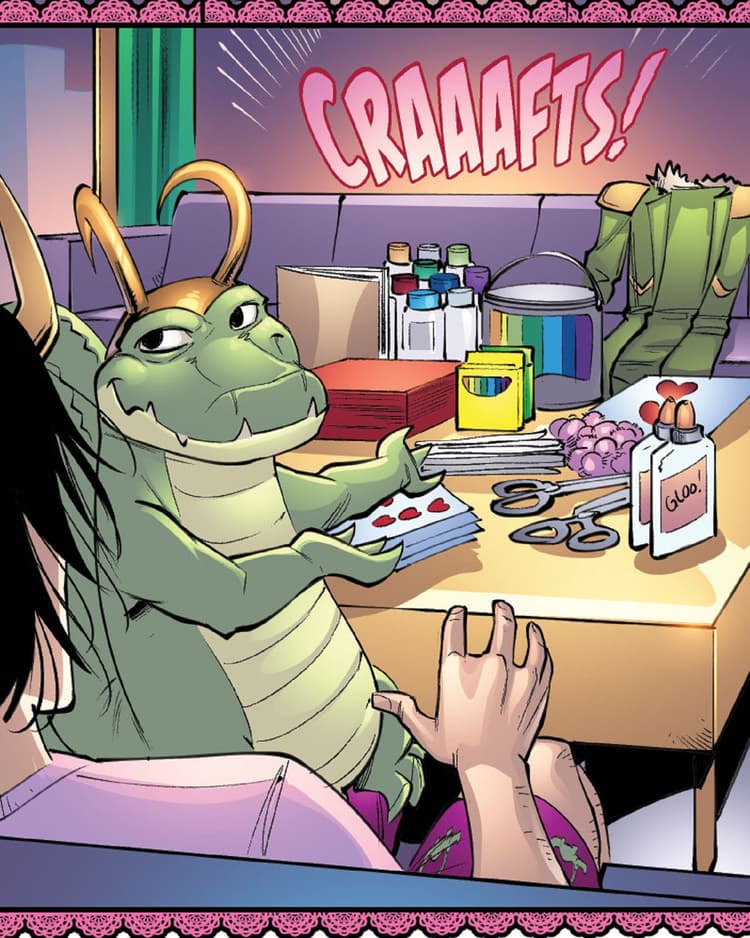 Download the Marvel Unlimited app for iOS or Android devices now for more vertical comics starring favorite Marvel characters. You'll also gain instant access to 30,000+ digital issues spanning 80 years of Marvel Comics.
The Hype Box
Can't-miss news and updates from across the Marvel Universe!