Comics
Published March 8, 2023
Women Leaders in Marvel Comics
From the West Coast to Wakanda, these Super Heroes set the example for what it means to be a leader!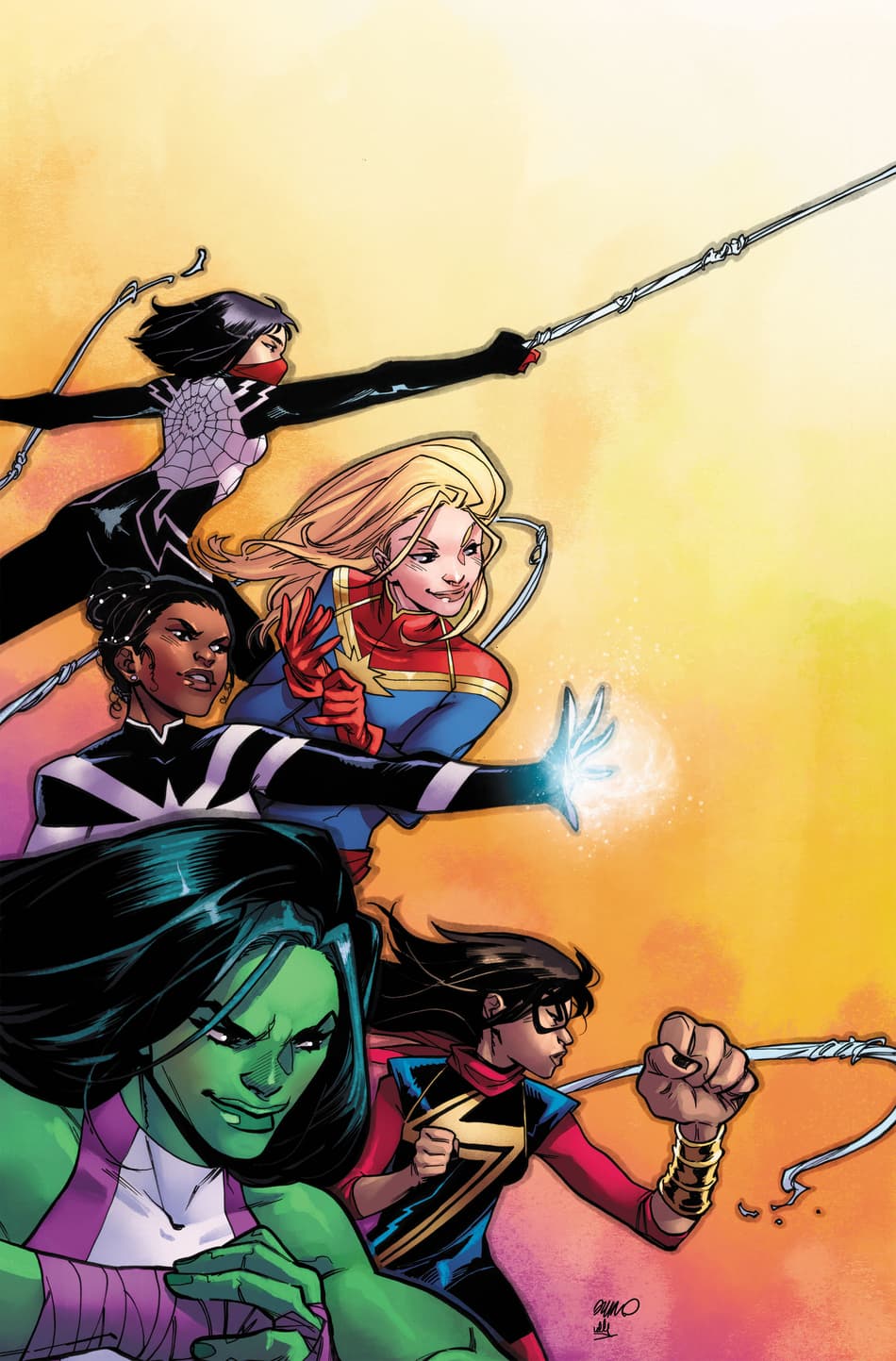 A leader is defined as "the person who leads or commands a group, organization, or country." A great leader, however, not only does that but springs into action and motivates those around them. In the Marvel Universe, there are no shortages on leaders, and there are plenty of women—and girls—that fit the criteria!
March is Women's History Month, and in honor of International Women's Day, we will be highlighting some of Marvel's women leaders. Want to know how these ladies jumped into leadership? Read on to find out!
SHURI: QUEEN OF WAKANDA & BLACK PANTHER
Born the Princess of Wakanda and younger sister of T'Challa, Shuri is an inventor of genius intellect who longed to become her country's protector, the Black Panther. She would be given this honor (on more than one occasion), the powers that came with it—enhanced human strength, stamina, speed, and healing—and cool gadgets. Shuri was named the next Panther in BLACK PANTHER (2009) #5 after stepping in for T'Challa, who was temporarily comatose; she was designated as princess-regent in issue #8 but was not officially recognized as queen until FANTASTIC FOUR (1998) #607.
[RELATED: Shuri as the Black Panther]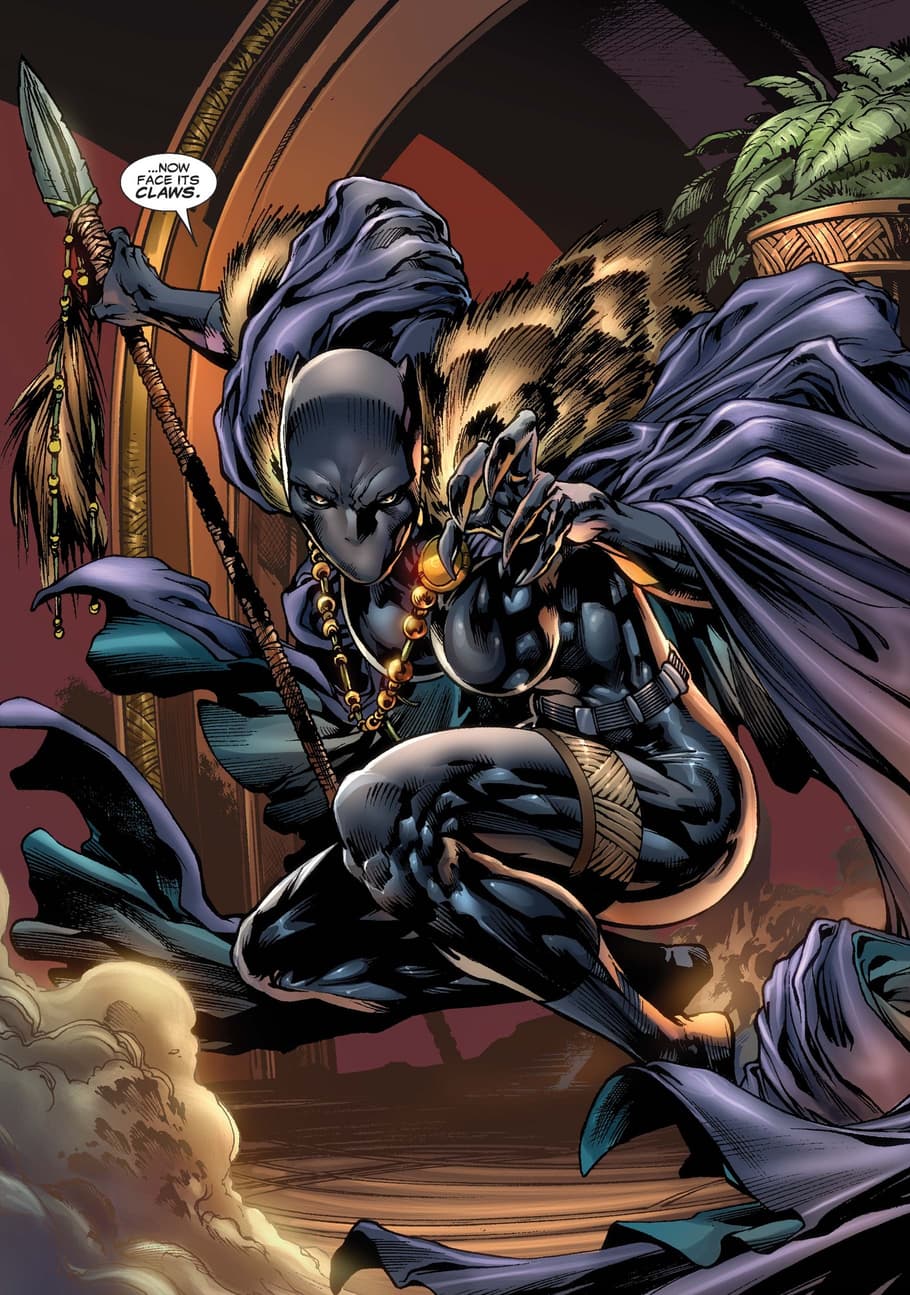 BLACK WIDOW: LEADER OF THE RESISTANCE
A former Russian spy, Natasha Romanoff became an agent of S.H.I.E.L.D. and a member of the Avengers. During her time in the Black Widow Ops program, Natasha was trained in espionage and combat; she also gained resistance to aging and diseases plus her signature Widow's Bite gauntlets, electro blasts that can send charges of 30,000 volts. Ouch! During SECRET EMPIRE (2017) #2, Natasha became frustrated with the remaining heroes because they would not commit to the task at hand—assassinating a Hydra-influenced Captain America. So, she departed, but the Champions came with her. As the most experienced hero in their ranks, Natasha became their leader and created a version of the Red Room to train the Resistance in their undercover mission against Hydra.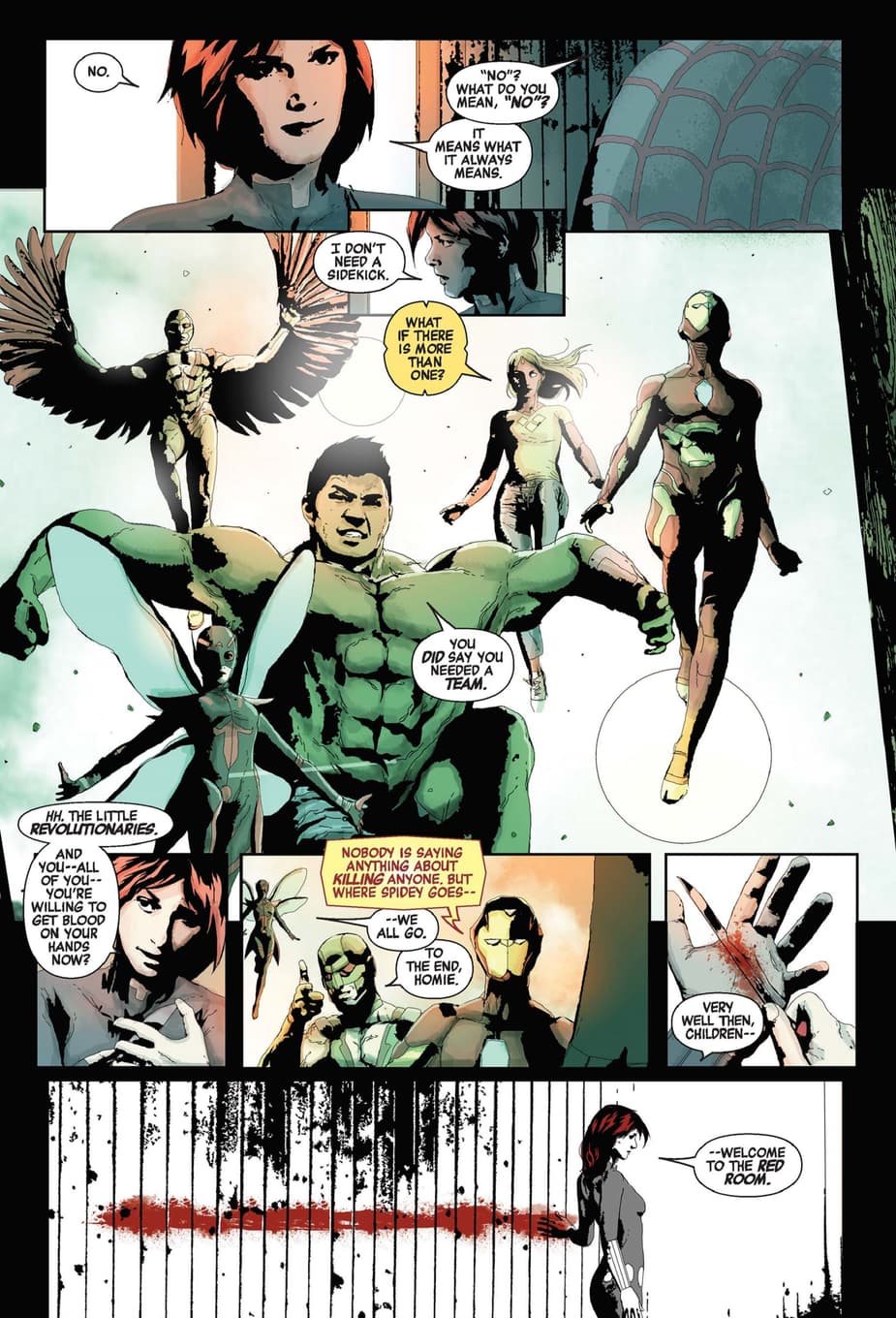 HAWKEYE: LEADER OF THE WEST COAST AVENGERS
Daughter of wealthy Manhattan socialites, Kate Bishop aspired to be a hero and sought out the Young Avengers. Due to her upbringing, Kate became extremely skilled in archery and other forms of combat such as fencing and boxing. After unofficially co-leading the Young Avengers for a time with Patriot, she moved to the West Coast to establish Hawkeye Investigations, her PI service. It was there that she—with help from Clint Barton—revived the West Coast Avengers as the West Coast had no protectors.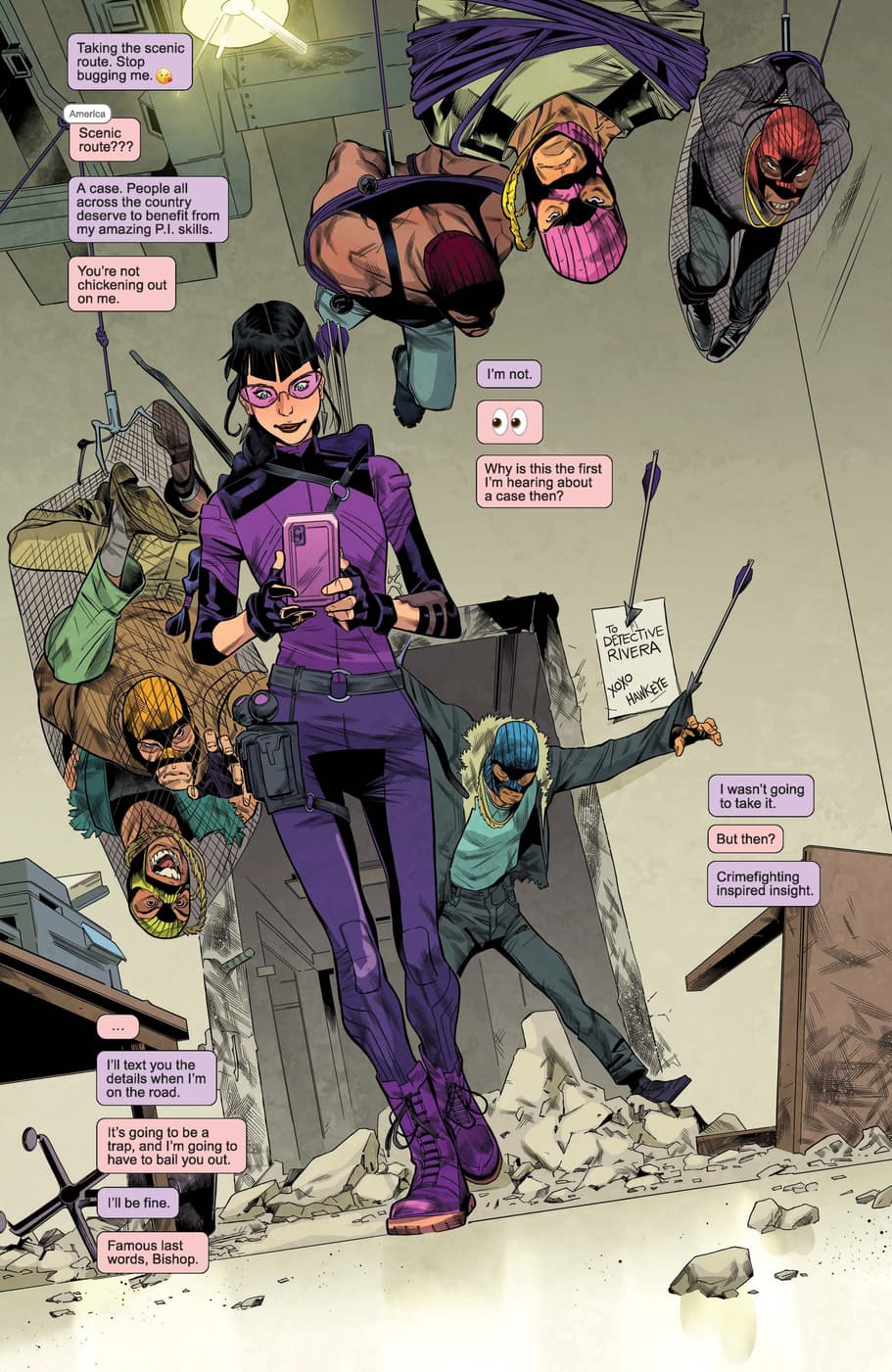 MS. MARVEL: LEADER OF THE CHAMPIONS
After sneaking out one night, Kamala Khan was enveloped by the Inhumans' Terrigen Mist and underwent an extraordinary change. She transformed from an average teenage girl who loves fanfics, Super Heroes, and video games to the hero of Jersey City…who loves fanfics, Super Heroes, and video games. She can elongate her limbs, alter her size and appearance, and possesses a regenerative healing factor. While serving as an Avenger, she became disillusioned by the grownups, and left the team to form the Champions. As their leader, Ms. Marvel inspired their mission of "enforcing justice without unjust force."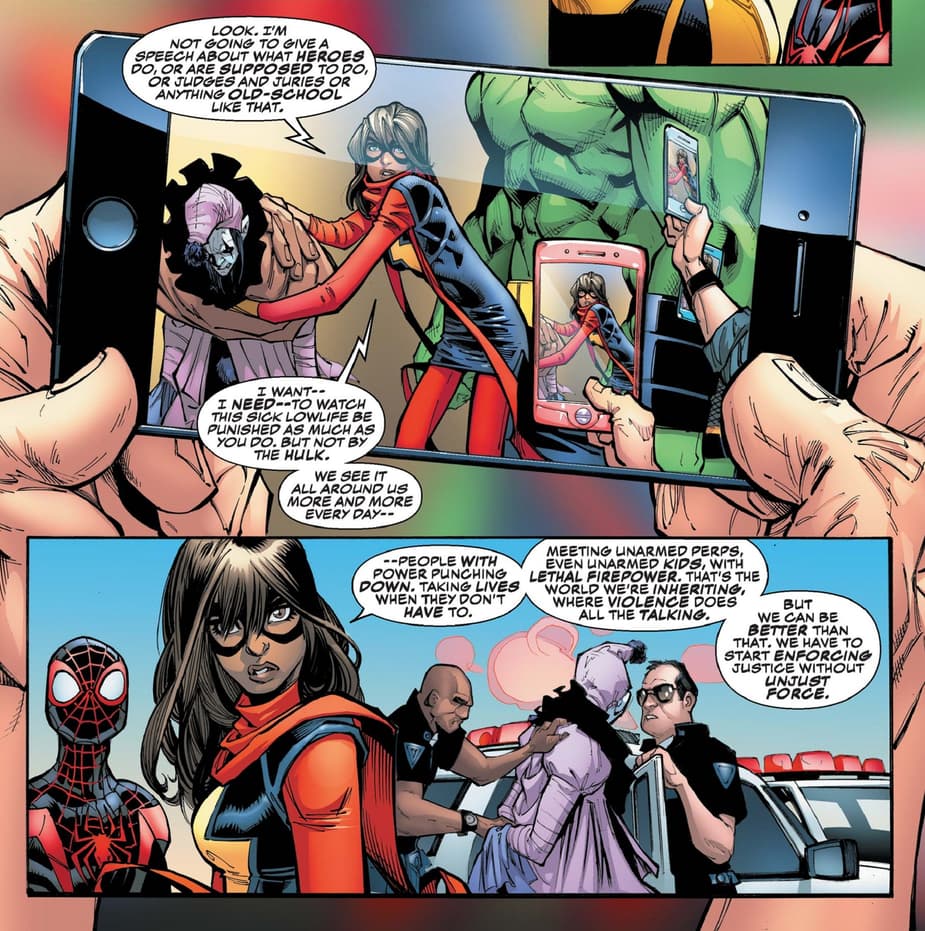 PHOTON, AKA MONICA RAMBEAU: LEADER OF THE AVENGERS
A harbor patrol lieutenant from New Orleans, Monica's life changed after she destroyed an energy disruptor and absorbed its output, becoming the new Captain Marvel. She could fly and adapt the usage of all electromagnetic energy (a "spectrum," so to speak). After the Wasp stepped down as the Avengers' chairwoman, Captain America nominated Monica for the position, and Black Knight seconded it, citing examples of times when she led the team during stressful periods. Monica would eventually accept the nomination and lead quite a unique Avengers roster during her tenure!
[RELATED: Finding Photon: The Cosmic Journey of Monica Rambeau]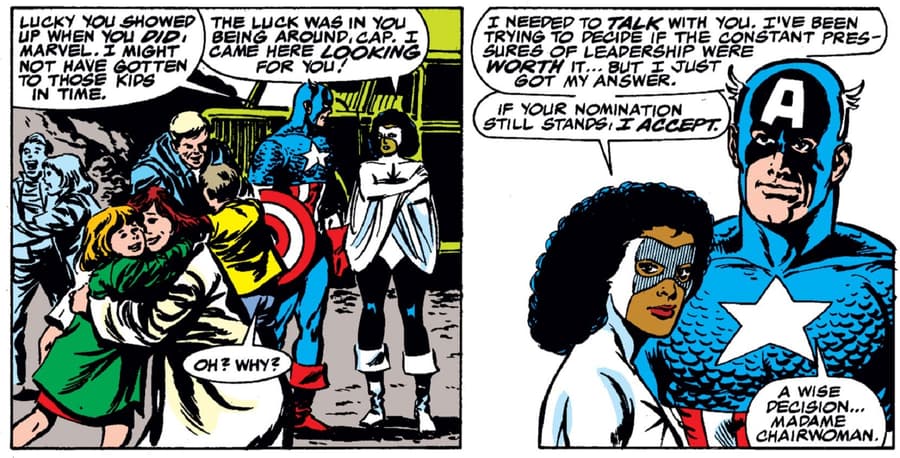 KATE PRYDE: CAPTAIN OF THE MARAUDERS
Approached by Professor X and the Hellfire Club as a teen, Kate (then "Kitty") joined the X-Men, and was the youngest to do so. She would become a pillar among her mutant family, securing a job as a teacher and at one point as headmistress, like her friend and mentor Storm. Kate can phase through solid objects and extend her phasing to other people and objects that she touches. (Also, she has a pet dragon!) Ironically, Emma Frost offered her the opportunity to liberate mutants who couldn't access Krakoa, the living island, via its Gateways. With the right crew, Kate would do so in style, and with a really nice boat!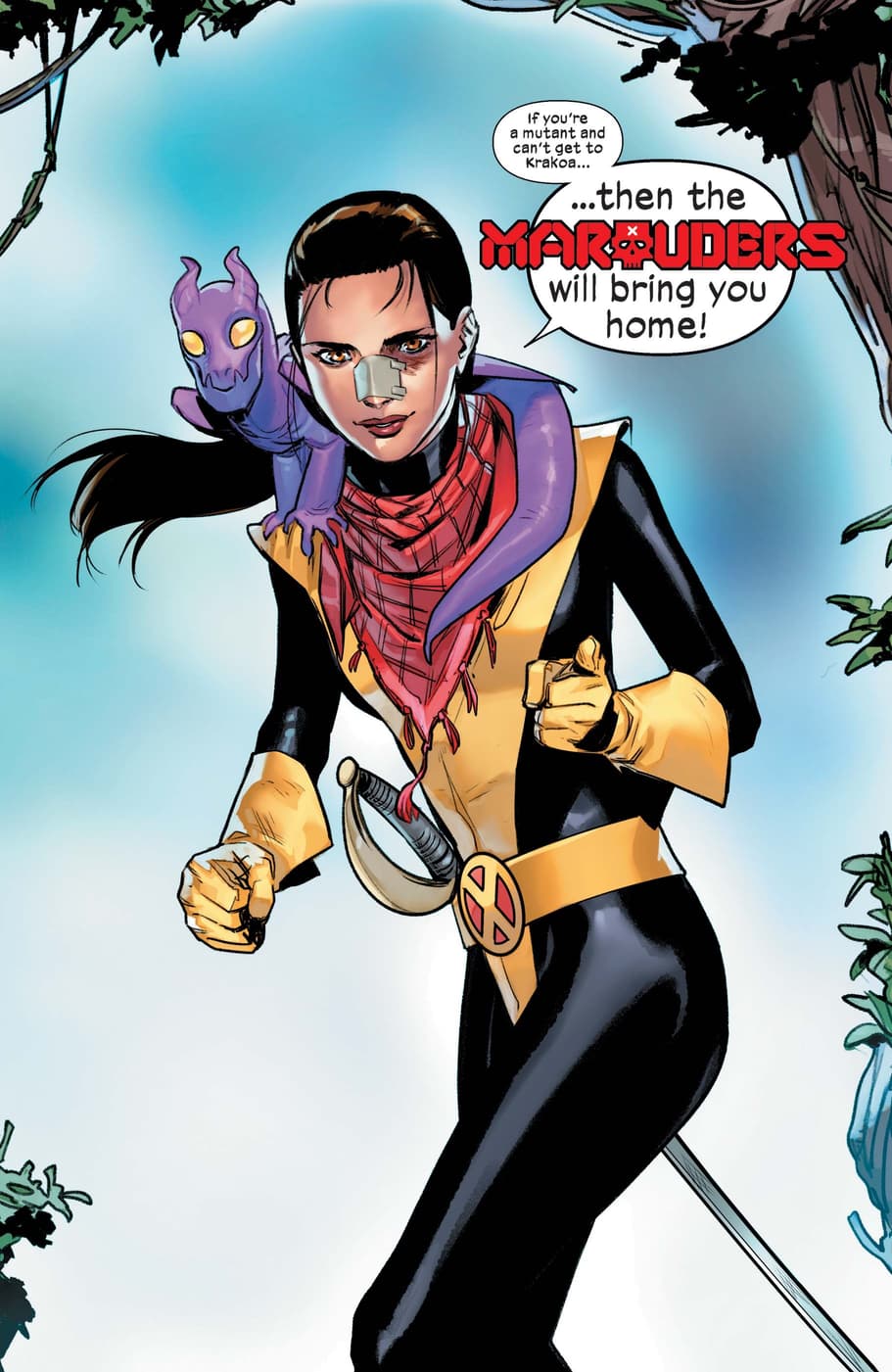 STORM: LEADER OF THE X-MEN & REGENT OF ARAKKO
Goddess of Uzuri, a Kenyan village, Professor X recruited Ororo Munroe when the first class of the X-Men were captured by Krakoa (yes, that same living island). Since then, she further developed her weather manipulation abilities, has leaned more into the magical side of her lineage, and is now one of the few Omega-level mutants in the world. Unlike others on this list, Ororo fought a teammate (Cyclops) and denizens of planet Mars (AKA Arakko) for her leadership positions. Her skill and natural abilities allow her to rise above the rest.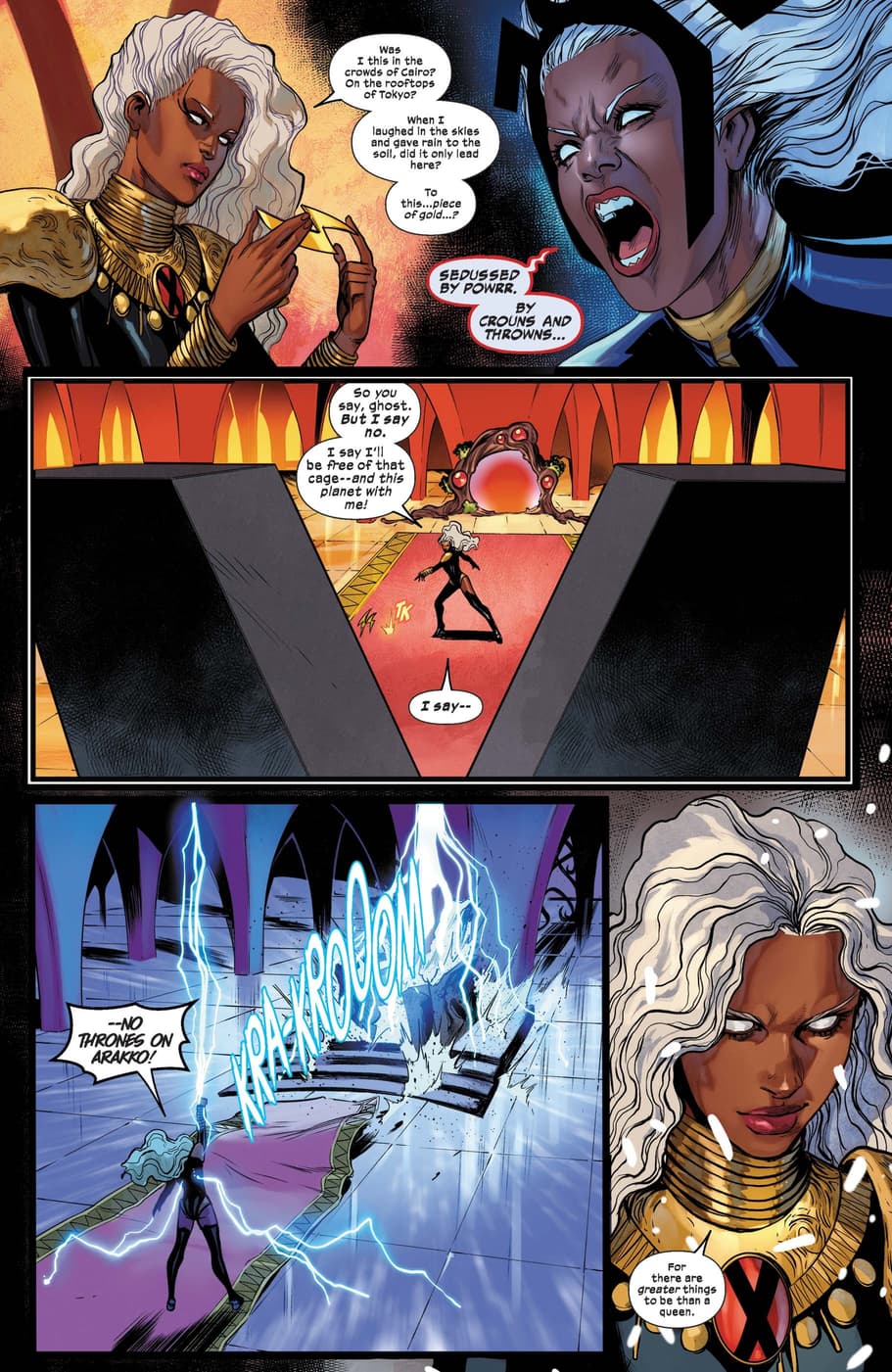 WASP: LEADER OF THE AVENGERS
Once a socialite, Janet Van Dyne became the Wasp to avenge the death of her scientist father, Vernon Van Dyne, and would go on to become a founding member of the Avengers. She can shrink, fly, and shoot "wasp stings," AKA bioelectric energy blasts. After requesting an election of a new chairperson, Janet was unanimously selected to lead Earth's Mightiest Heroes in AVENGERS (1963) #217. She would become a longtime leader of the super-team, guiding the Avengers with courage, class, and an impeccable sense of style!
[RELATED: Meet Janet van Dyne, the Original Wasp]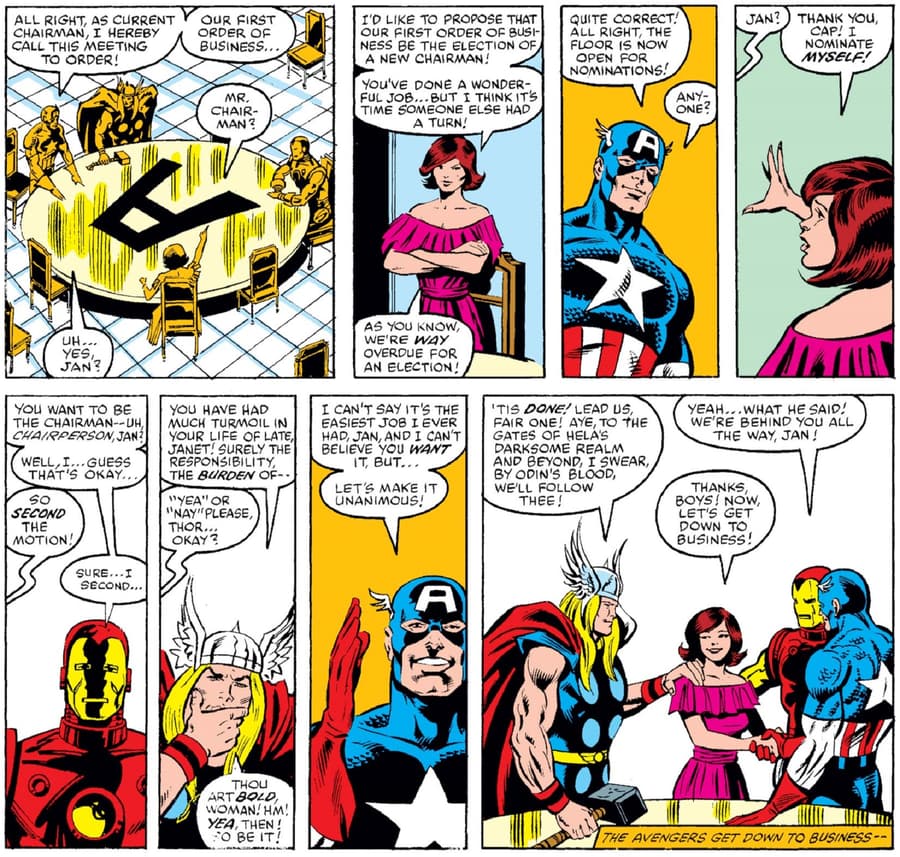 WHITE FOX: LEADER OF TIGER DIVISION
As the last of the Kumiho, a race of nine-tailed foxes that can shapeshift into humans, Ami Han never thought she would fit in with humans because she saw herself as a monster. In addition to shapeshifting, she has enhanced senses, retractable claws, and mesmerism. However, the Director of the South Korean National Intelligence Service (NIS), saw her skills as useful after Ami rescued a kidnapped classmate. As an adult, Ami would be promoted to Director and assembled Tiger Division, South Korea's superhuman response and espionage team.
[RELATED: White Fox and Tiger Division Explained]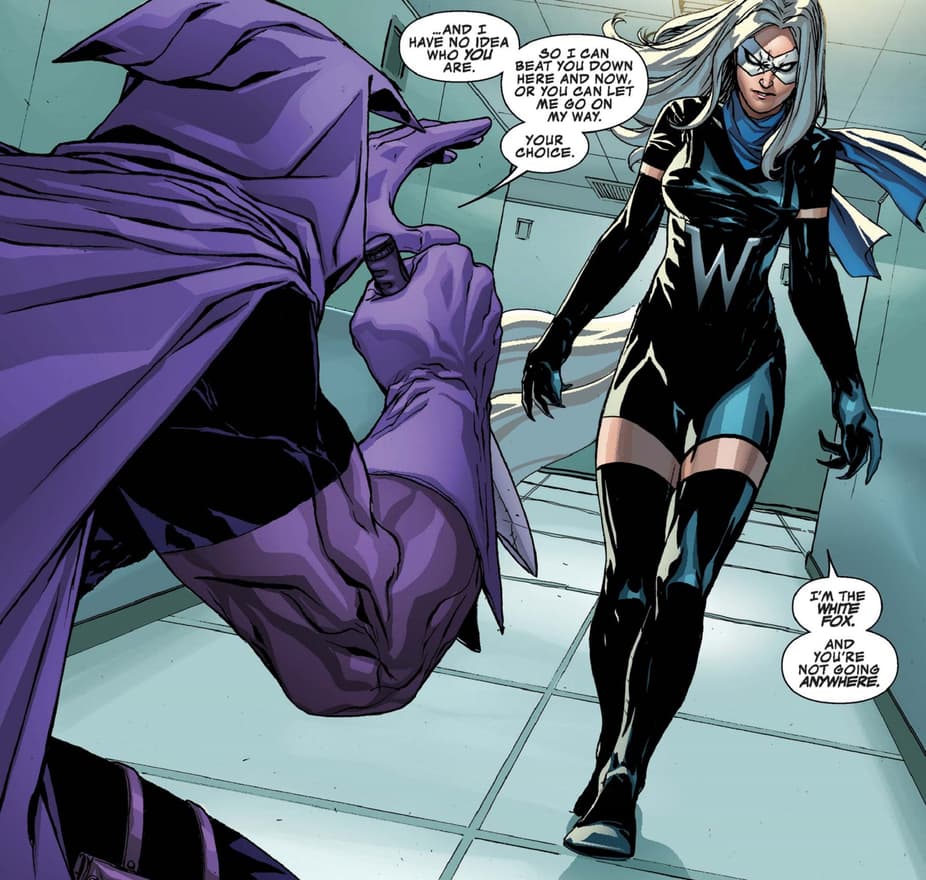 These Super Heroes understand that being a leader is no easy task. It requires dedication, hard work, and long hours. But it's well worth it when you're keeping the world safe from evil and inspiring the next generation of heroes!
All comics mentioned are available to read on digital comics super-service Marvel Unlimited.
The Hype Box
Can't-miss news and updates from across the Marvel Universe!