Comics
Published August 18, 2023
Russell Dauterman's 'X-Men Blue: Origins #1' Cover Spotlights the Greatest Love Story in Mutant History
Nightcrawler's true destiny revealed! Si Spurrier, Wilton Santos & Marcus To unravel a mutant mystery decades in the making in 'X-Men Blue: Origins' #1, a mythos-shattering one-shot on sale in November.
Since his earliest days with the X-Men under writer Chris Claremont, the circumstances of Nightcrawler's birth have been the subject of rumors, half-truths, and heartbreak—until now!
This November, Si Spurrier—the writer who's masterfully guided the character through the Krakoan age—will clear away all the lies to tell the definitive Nightcrawler origin story in X-MEN BLUE: ORIGINS #1! With art by Wilton Santos and Marcus To, this special one-shot will deliver a rousing saga that spans mutant history with revelations that X-Men fans have longed for. 
You think you know the tale of Mystique and Azazel's devilish affair, but what role did Mystique's true love Destiny play? Their beautiful romance has steered the course of mutantdom throughout the century, and when they reunited on Krakoa, they became two of mutantkind's most prominent leaders. Now, with FALL OF X spiraling around them, it's time to spill their biggest secret!
Fans can celebrate this pivotal moment for this iconic Marvel couple with Russell Dauterman's new X-MEN BLUE: ORIGINS #1 variant cover. The gorgeous piece blends the passion and doom of their storied relationship spectacularly and is perfect for what is sure to be one of the most talked about issues of the year!
And X-MEN BLUE: ORIGINS #1 is not the only chapter of Nightcrawler's FALL OF X transformation! The one-shot will spin out of his adventures in Spurrier and Lee Garbett's UNCANNY SPIDER-MAN limited series. After the devastating events of the Hellfire Gala, Kurt Wagner is on the run—and having the time of his life?! On the darkest of days, he is the spark in the shadows!
Swashbuckling about NYC in disguise, the Uncanny Wallcrawler sets aside his mutant angst and dedicates himself to the hero's life: saving civilians, hanging with fellow wallcrawlers, battling baddies, and hunting down the best pizza on the planet. But he can't ignore the mutant plight forever… Between X-MEN BLUE: ORIGINS #1 and this joyful series, Nightcrawler will be shaken to his foundations—and have a hell of a good time doing it! 
"Mystique, she's fascinating and wonderful and would be an utterly unlikable character if it weren't for the fact that everything she does is purely and pragmatically focused on love," Spurrier told Looper in an exclusive interview. "That redeems so much—this idea that she and her wife have this centuries-old romance that is so overwhelming that it threatens to destroy not only everybody around them but also each other."
"They keep coming together and smashing together and then going away and coming back," he continued. "It's this elaborate decades dance, which is such a wonderful thing to think about. Everything they do is focused on each other, so we can, if not quite forgive a lot of what Mystique does and has done, we can at least understand it in that context. That buys her a lot of points in my view."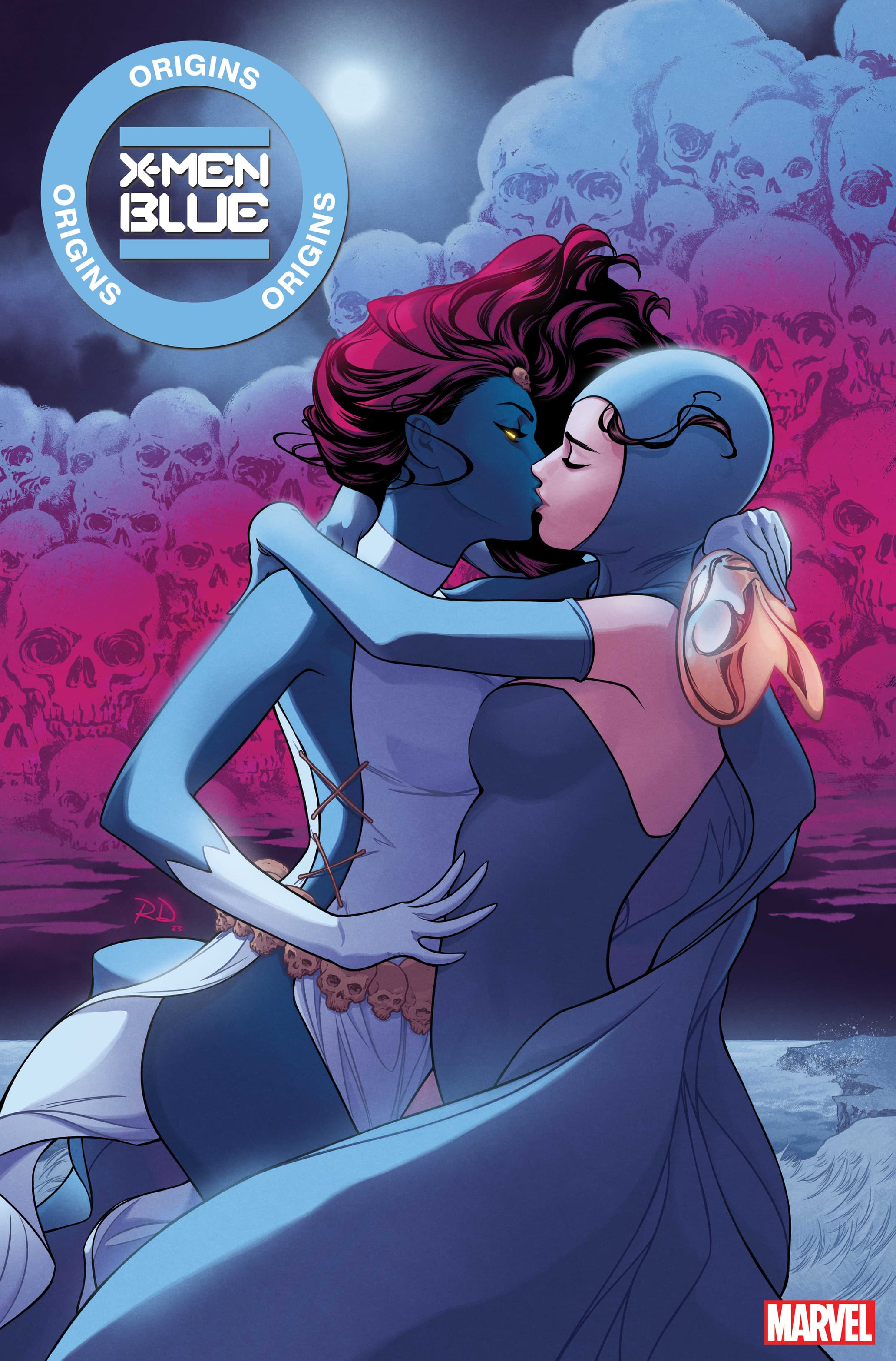 UNCANNY SPIDER-MAN #1
Written by SI SPURRIER
Art by LEE GARBETT
Cover by TONY DANIEL
On Sale 9/20
X-MEN BLUE: ORIGINS #1
Written by SI SPURRIER
Art by WILTON SANTOS & MARCUS TO
Cover by FRANCIS MANAPUL
Variant Cover by RUSSELL DAUTERMAN
On Sale 11/29
Check out Dauterman's breathtaking cover now and learn the truth behind Nightcrawler's birth once and for all in X-MEN BLUE: ORIGINS #1 this November. For Nightcrawler's full journey through FALL OF X, pick up UNCANNY SPIDER-MAN #1 on September 20!
Grab these comics and more at your local comic book shop! Or redeem then read your digital copy on the Marvel Unlimited app by using the code found in your print comic. Find and support your local comic book shop at ComicShopLocator.com.
To read your Marvel comics digitally, download the Marvel Unlimited app for iOS and Android devices. Gain an expansive catalog of 30,000+ comics spanning Marvel Comics history, plus access your entire digital library including comics redeemed from print.
The Hype Box
Can't-miss news and updates from across the Marvel Universe!