Games
Published June 12, 2020
More Updates for You to Play at Home with Marvel Games
Plus, get ready for 'Marvel's Spider-Man: Miles Morales'!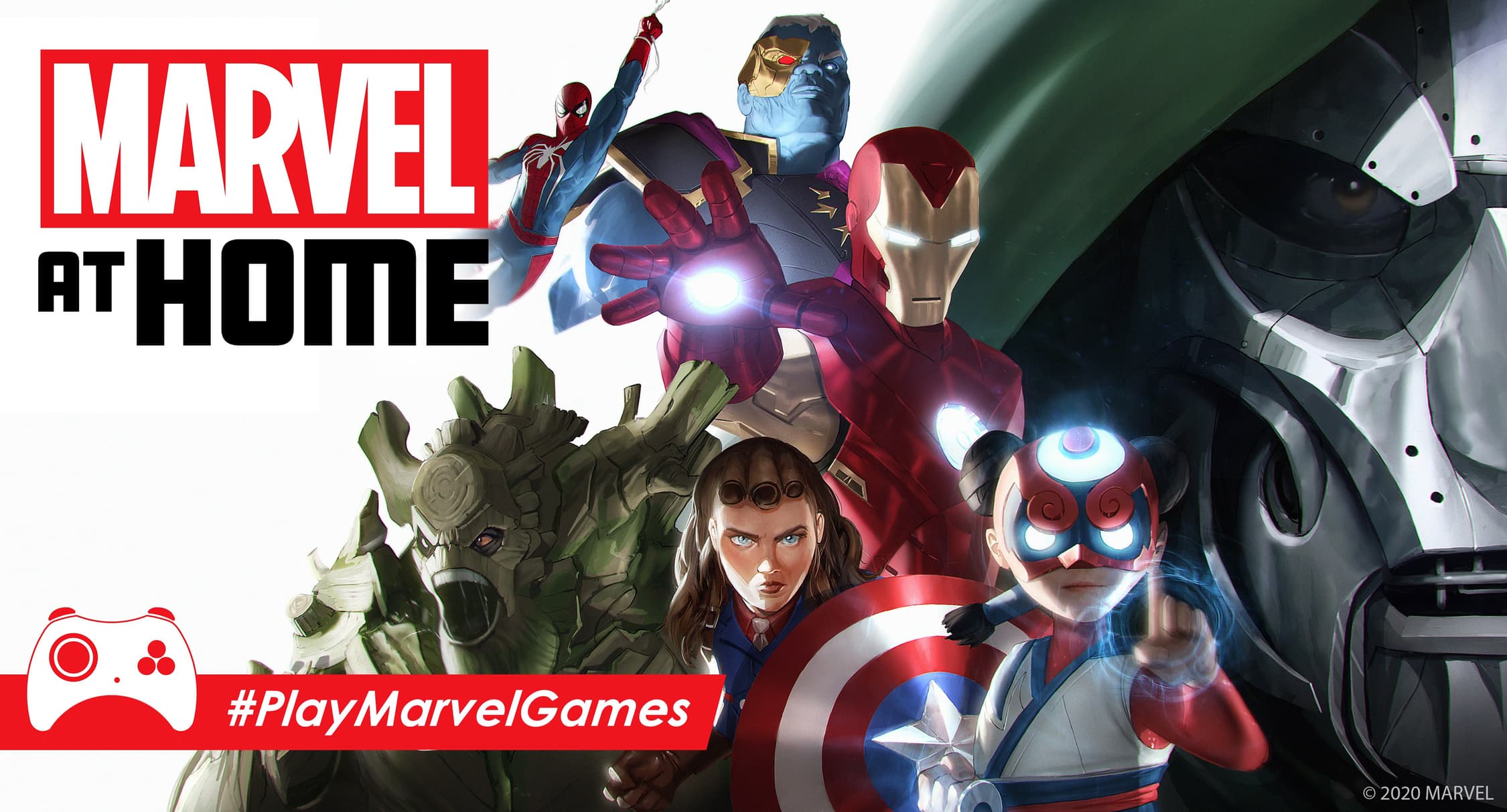 It was another big week for Marvel Games! Between brand-new game announcements and updates coming your way, there's something for every type of gamer out there.
While we'll have to wait a while for some (looking at you, Marvel's Spider-Man: Miles Morales), we've got the latest activities heading to MARVEL Puzzle Quest, MARVEL Future Fight, MARVEL Strike Force, and MARVEL Contest of Champions that allow you to play apart together.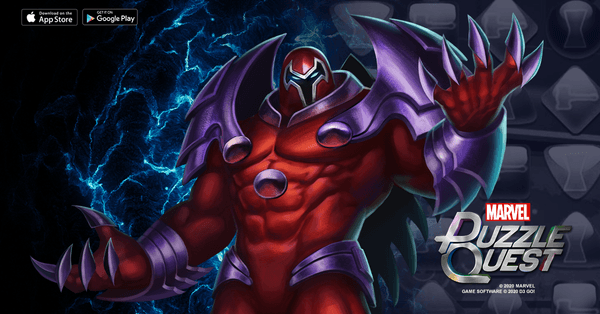 Onslaught is the latest character to join the ranks of MARVEL Puzzle Quest! A psionic entity formed from the mutant minds of both Magneto and Professor Charles Xavier, Onslaught is destruction incarnate. Read all about his playstyle here.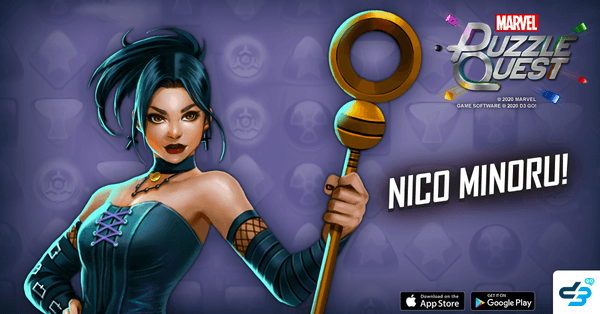 Additionally, between June 16 and June 29, more healing login gifts are available. Players who log in during that time period can claim 10 Health Packs and 400 Shards of Nico Minoru for FREE!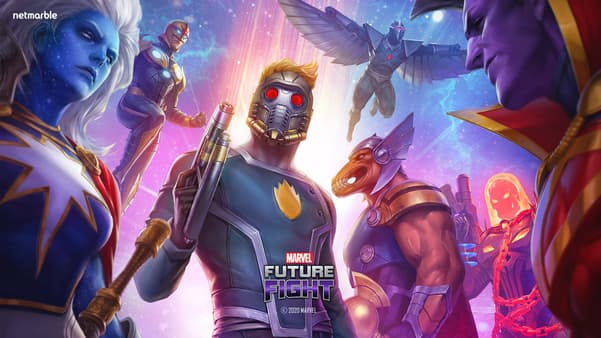 The Guardians of the Galaxy update continues with Silver Surfer (Black)! The cosmic herald attains a new level of power with his new uniform and Tier-3 upgrade.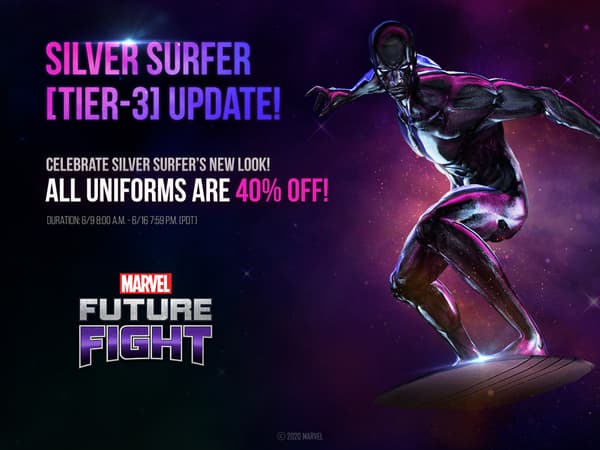 To celebrate Silver Surfer's brand-new uniform, check out the Uniform Sale where all uniforms in the game are 40% off for a limited time.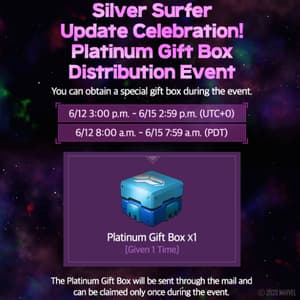 In addition to that, be on the lookout for something special to hit your inbox. A Platinum Gift Box is coming your way this weekend for FREE!
For a recap on the All-New Guardians of the Galaxy update in MARVEL Future Fight, check out Marvel Games Comic Connection and Marvel Let's Play LIVE!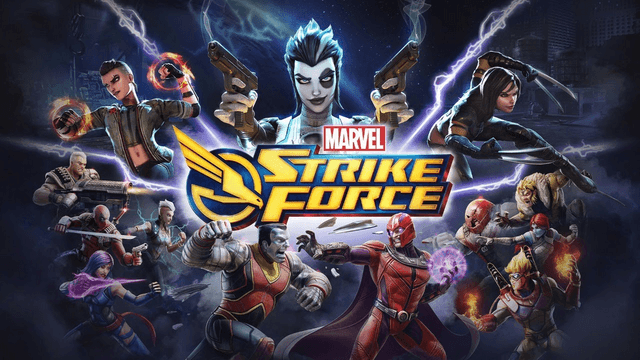 Be sure to tune into the Marvel Let's Play LIVE archive stream for an exclusive hands-on with the new X-Force team, featuring Domino, X-23, and Negasonic Teenage Warhead! Join MARVEL Strike Force's very own Cerebro and Marvel host Josh Saleh as they walk us through the powerhouse team.
Also, grab Domino shards in her upcoming Event Campaign! Starting 06/12 at 5PM PT, journey to Mister Sinister's locked-down dimension and help Domino as she uses her lucky instincts to beat the odds and secure life-saving supplies for a desperate S.T.R.I.K.E. team.
An unlikely duo meets in MARVEL Contest of Champions! Samurai's Journey begins here with a special Motion Comic narrated by Ze Frank! Watch the conclusion of this thrilling tale of Monkey vs. Tiger. Log in today to claim a 2-Star Wild Thing Crystal featuring some of the most ferocious Champions in The Contest!
Tigra is now a playable character in The Contest! Neutralize your opponent and wait for projectile attacks to fly past you as you shift into a pounce. It's not easy being purr-fect and with Tigra it will be that much easier. Check out Tigra's Champion Deep Dive for more!
In case you missed it, Insomniac Games revealed an all-new chapter in the Marvel's Spider-Man series starring Miles Morales, a standalone game coming to PS5 this holiday season! Stay tuned to Marvel.com and the Marvel Games social media channels for updates as we inch closer to the game's release later this year.
Stay tuned to Marvel.com for Marvel Games news and interviews and follow Marvel Games on Twitter for more!
The Hype Box
Can't-miss news and updates from across the Marvel Universe!