Comics
Published July 28, 2023
The Best Cats in Marvel Comics
To celebrate the return of Infinity Comics series 'Marvel Meow,' we've tried to herd the fearless felines—and Flerken?!—that bring cattitude to the Marvel Universe.
The Marvel Universe contains a wide range of characters from the animal kingdom. Dogs, birds, and even more exotic critters like sharks, land sharks, dragons, and dinosaurs! But today, the spotlight is on a particular four-legged phenom: cats!
With the return of Infinity Comics series MARVEL MEOW (2022) on the Marvel Unlimited app, we're herding up (or attempting to herd) some of the coolest cats to ever grace the pages of Marvel Comics! Want even more fierce felines? Read MARVEL MEOW by Nao Fuji today!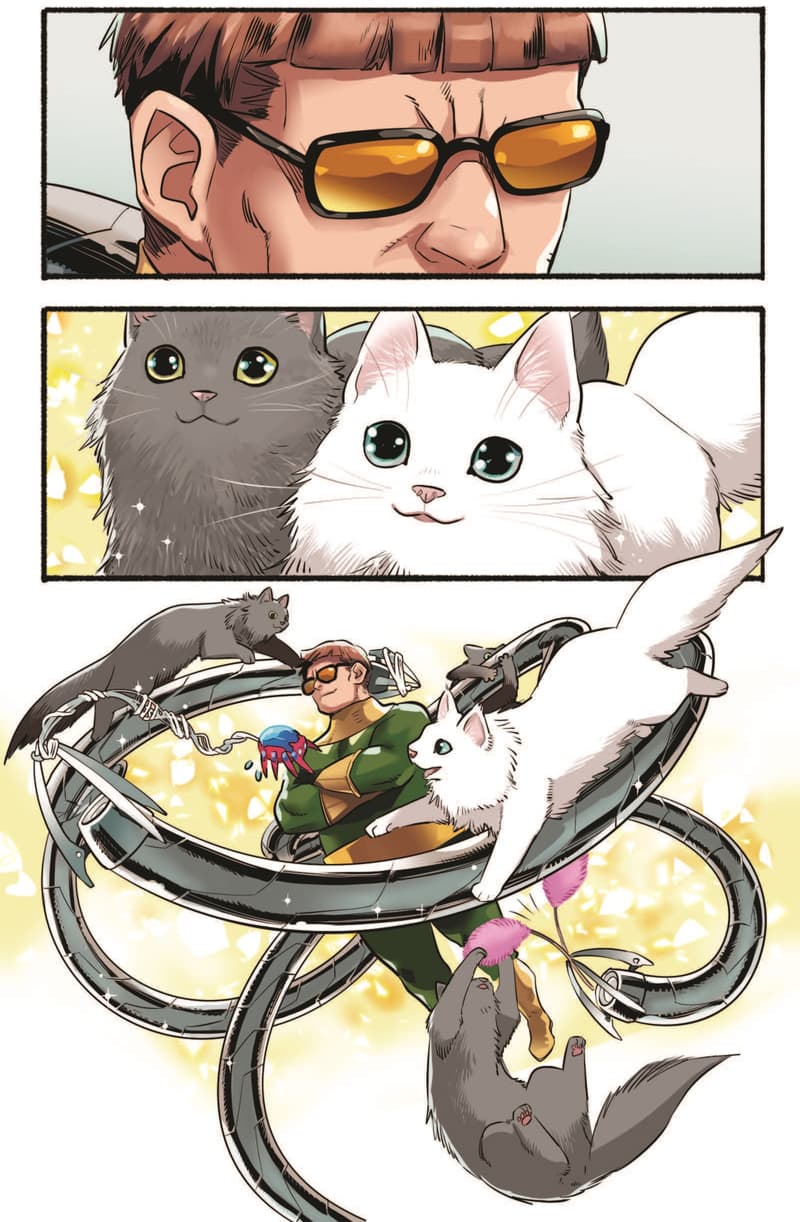 Named "Chewie" because of her resemblance to Chewbacca, Chewie is Captain Marvel's best friend. This little bundle of fur may look like a regular housecat, but she's not! Chewie's species, Flerken, are aliens that look like domesticated Earth cats but possess human intellect and have mastered interdimensional travel. Oh, and did we mention that she has a tentacle mouth and at one point laid 117(!) eggs?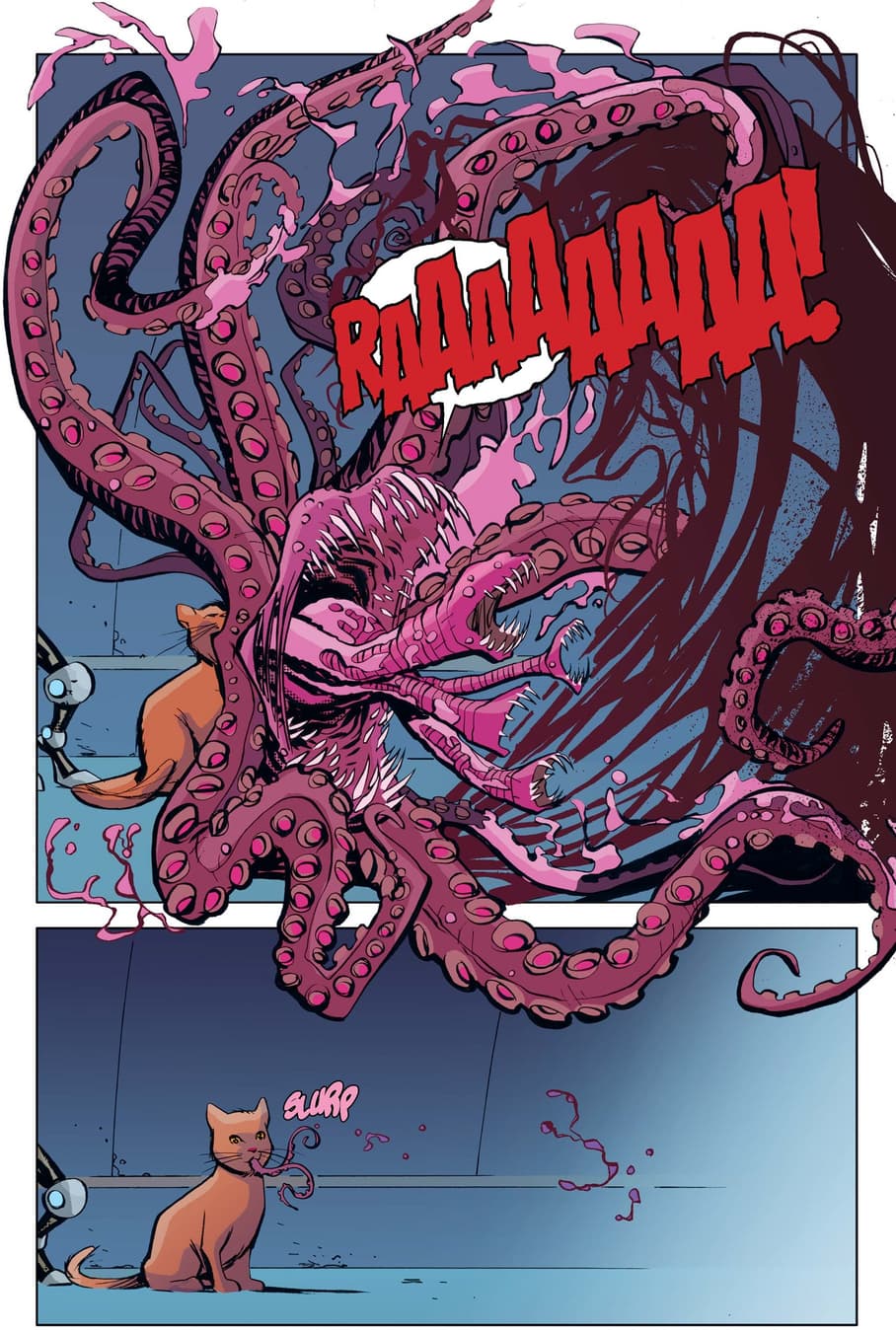 LIHO
A black cat for Black Widow! Once a stray living in Little Ukraine, Liho caught the attention (and the heart, though she'd never outwardly admit it) of one of the world's greatest spies, Natasha Romanoff AKA Black Widow. The super-spy gave the little black cat the name "Liho," or "misfortune." But is she that unfortunate considering she was adopted by one of Earth's Mightiest Heroes?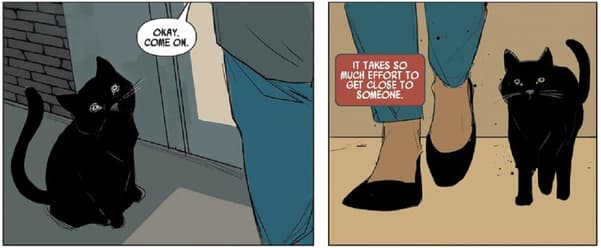 ALPINE
A white cat, Alpine was adopted by Bucky Barnes, the Winter Soldier. She acts as a calming presence to Bucky, as his life is the exact opposite. In MARVEL MEOW, Alpine enjoys play dates with Chewie and Liho and stopping Black Cat's naughty cats from stealing!
DR. SHAPIRO
Ever met a cat with a doctorate in superhuman biology? Well, Dr. Shapiro is the first! He worked at Stark Unlimited and wore a collar to speak with his coworkers. Fun fact: he has his own set of battle armor, so don't get on his bad side!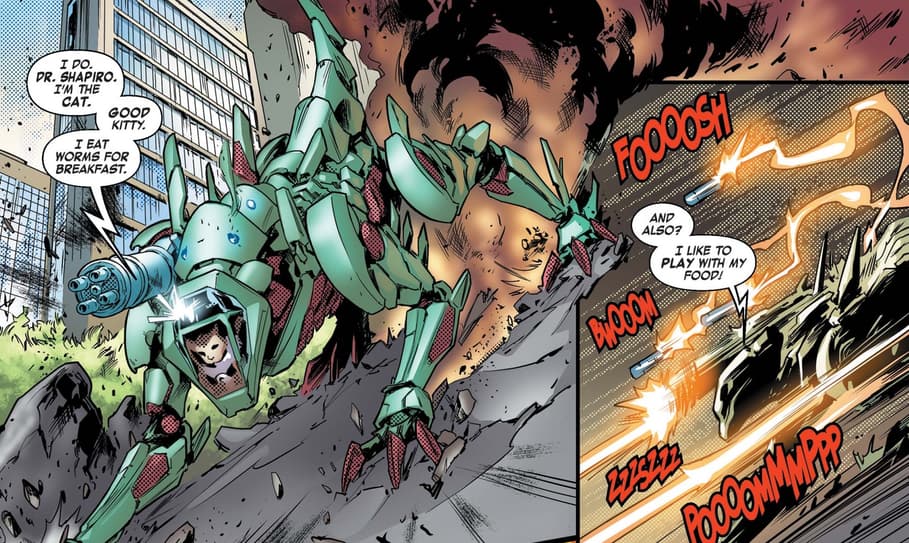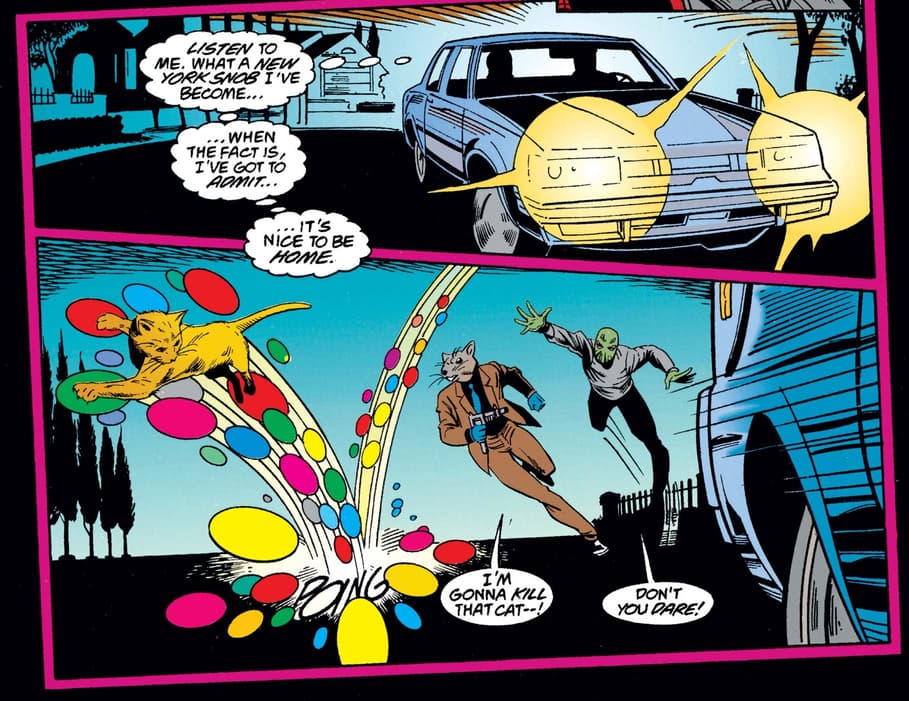 STEVEN MOUSER
Steven was an anthropomorphic cat reporter at the Daily Beagle, along with photographer Peter Porker AKA Spider-Ham. He had the same attributes as his human counterpart, Steve Rogers, but on Earth-8311 was referred to as "Captain Americat." In SPIDER-HAM (2019) #1, he was part of the Sca-Vengers and fought with other heroes to take down the evil Moletron (mole Ultron).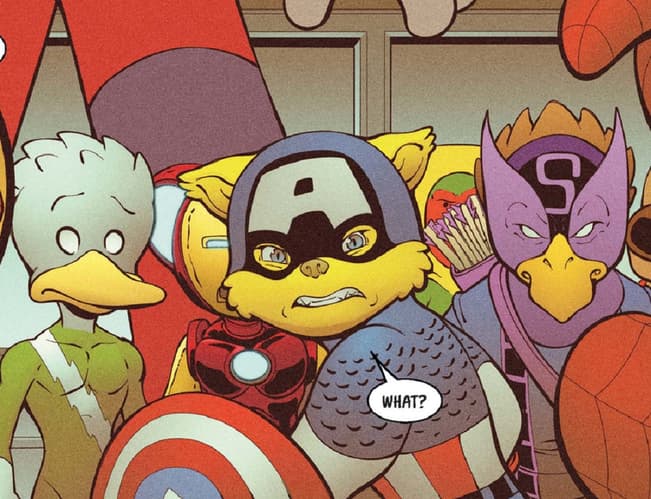 LUPIN, RAFFLES, AND SIMON
This trio of rascals make up cat burglar Black Cat's "Purrfect Purrloiners." Don't let their big eyes and gooey cuteness fool you—these felonious felines won't just steal your heart but your valuables as well!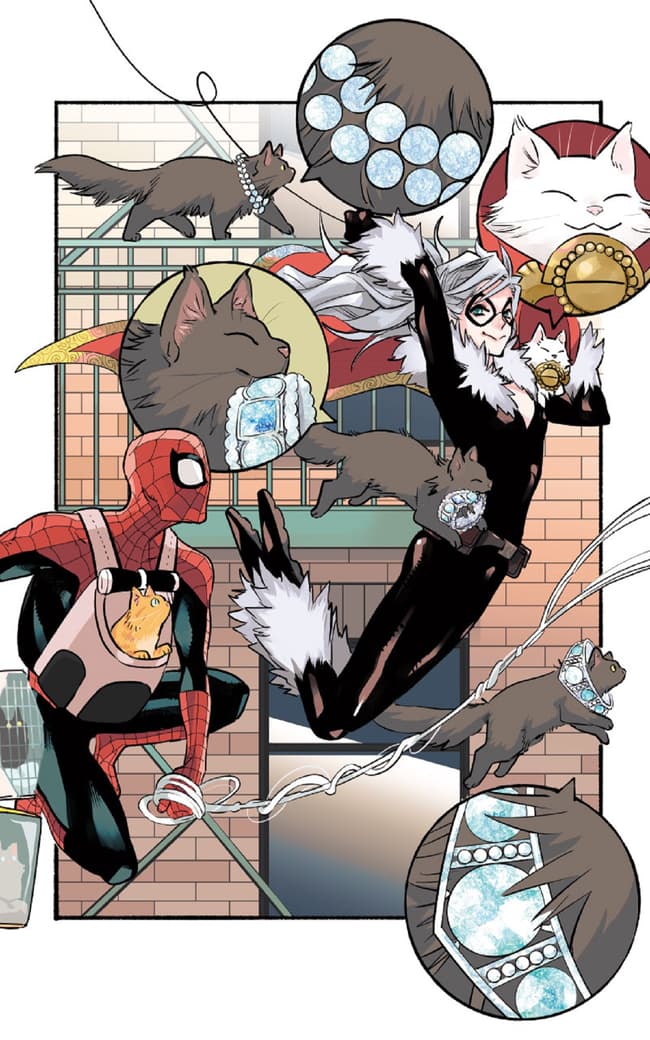 IRENE
Mentioned in BLACK CAT #1, Irene is also part of Felicia Hardy's "Purrfect Purrloiners." She, like the other Purrloiners, could sense something wrong from a rat (controlled by Carnage) that was in Black Cat's apartment. She also has a fabulous fashion sense, as seen in MARVEL MEOW #2 when she rocked Doctor Strange's Cloak of Levitation and the Eye of Agamotto. Talk about looks for the catwalk!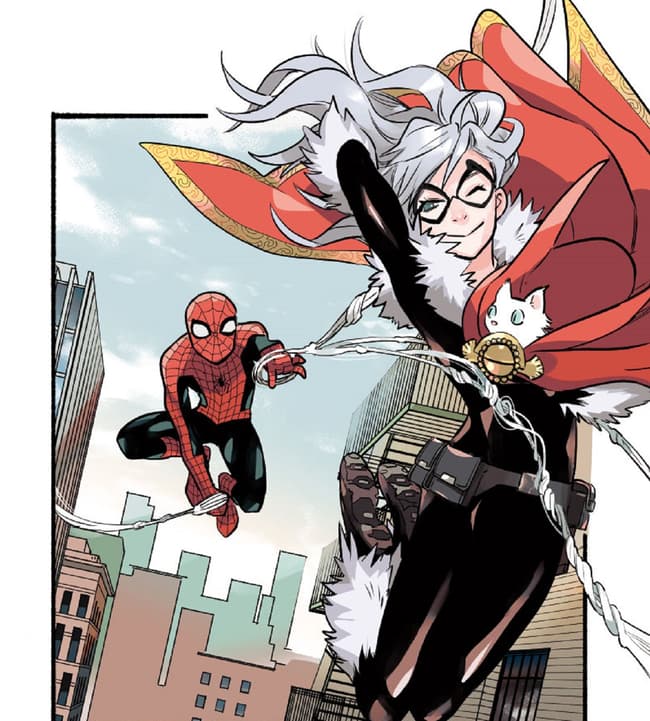 ZABU
The biggest cat on this list, and a Pet Avenger, Zabu is the last known living saber-toothed tiger. He dwells in the Savage Land and is the loyal companion to Ka-Zar, an ally of the X-Men. With his heightened sense of hearing and smell (and ginormous teeth and claws), Zabu makes the perfect tracker and protector.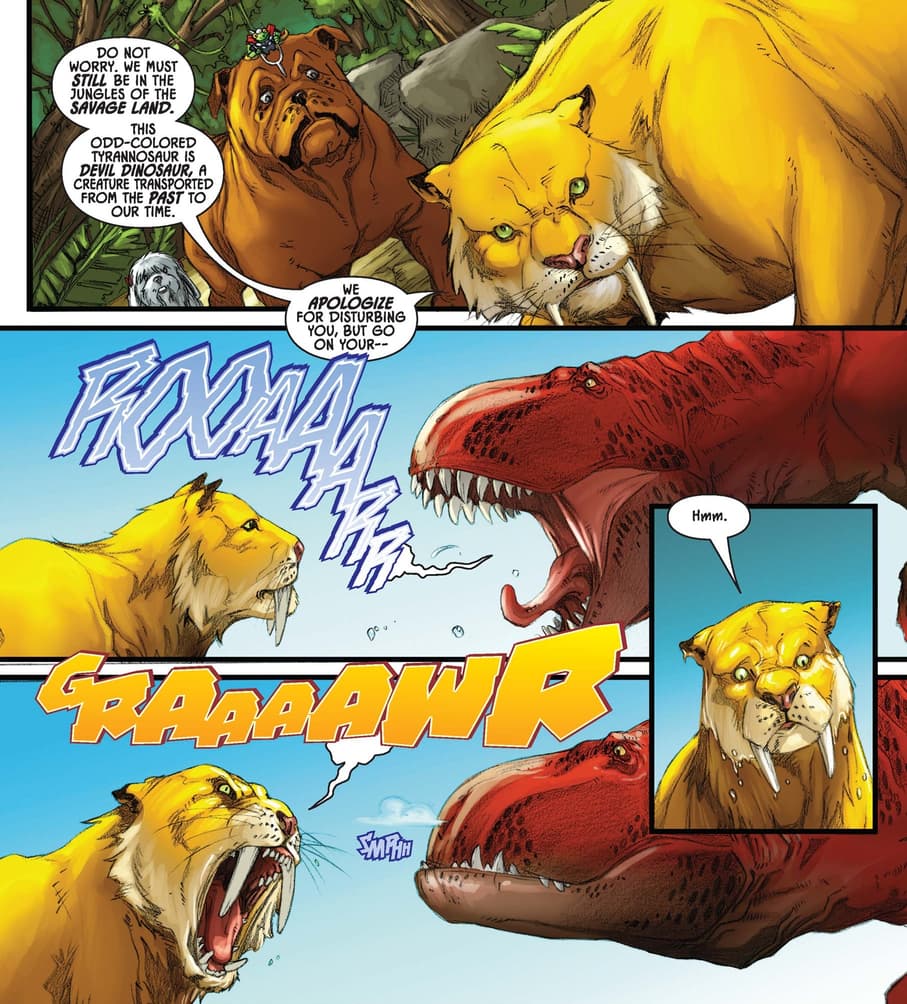 LOKI (DISGUISED AS "CAT THOR")
Wait a second, Loki isn't a cat! You're right, but at the request of Squirrel Girl's BFF, Nancy Whitehead, the trickster god of Asgard transformed his head into a cat while wearing Thor's helmet. He also had his own version of Mjolnir called "Mewnir." Loki would never give up the chance to annoy Thor!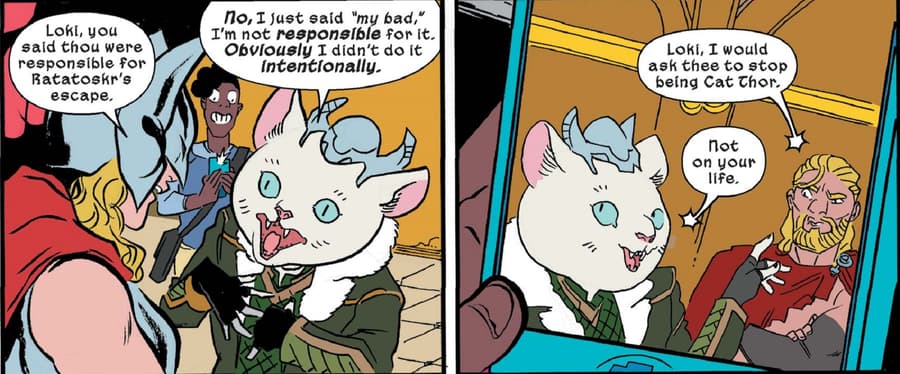 ACTUAL CAT LOKI
First appearance: MARVEL MEOW INFINITY COMIC (2022) #7
Likes: Praise, treats, head pats
Dislikes: Jeff the Land Shark, bath time
"Cat Thor" was only a blueprint for what Loki would do in the future. In the current run of MARVEL MEOW, he fully transformed into a cat—paws and all. He was unrecognizable to the Avengers and was appreciated by them all. However, the Avengers' pets, who also didn't recognize him, feel a bit differently.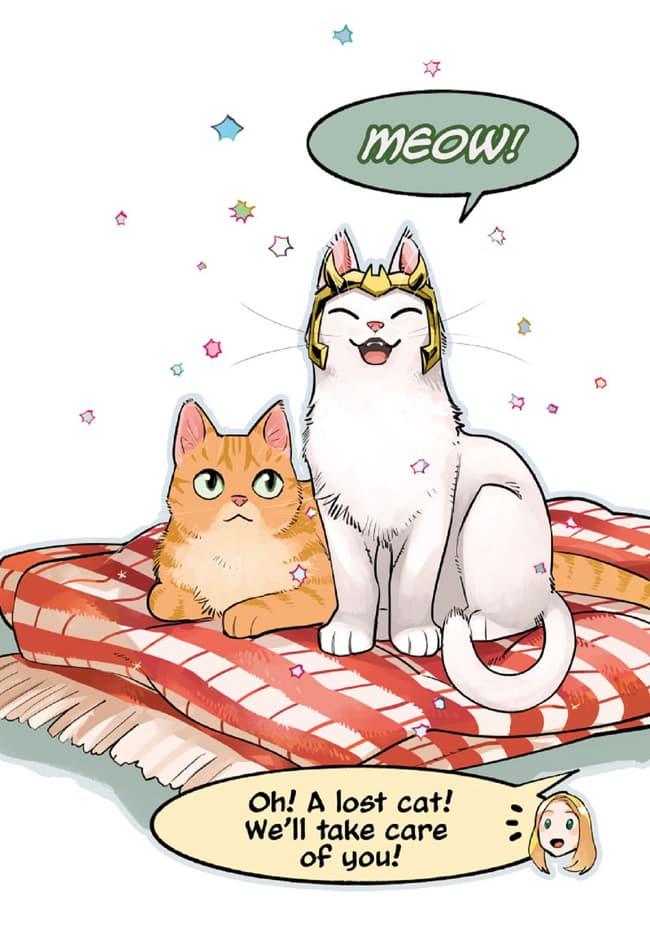 OLIVER, LUCIFER, AND FIGARO
Originally intended to be Sabretooth's snack (yikes!), these pawsome pals were saved by none other than Mystique. After a "slight" tussle at Gambit's apartment, Mystique gifted the cats to him. Instead of being annoyed by Mystique's actions, Gambit adopted Oliver, Lucifer, and Figaro, officially named in MR. AND MRS. X (2018) #5. The trio were not fond of guests but fell for Rogue when they first met her; she reciprocated when she adopted them after marrying Gambit. How sweet!
Catch up on these kitties in MARVEL MEOW INFINITY COMIC, exclusively available on the Marvel Unlimited app!
Download the Marvel Unlimited app for iOS or Android devices now for more vertical comics starring favorite Marvel characters. You'll also gain instant access to 30,000+ digital issues spanning 80 years of Marvel Comics.
The Hype Box
Can't-miss news and updates from across the Marvel Universe!