Culture & Lifestyle
Published July 15, 2023
The New Marvel Books Hitting Stores in July
Revisit the art of 'Spider-Man: Across the Spider-Verse' and enter the Wastelands with the Guardians of the Galaxy!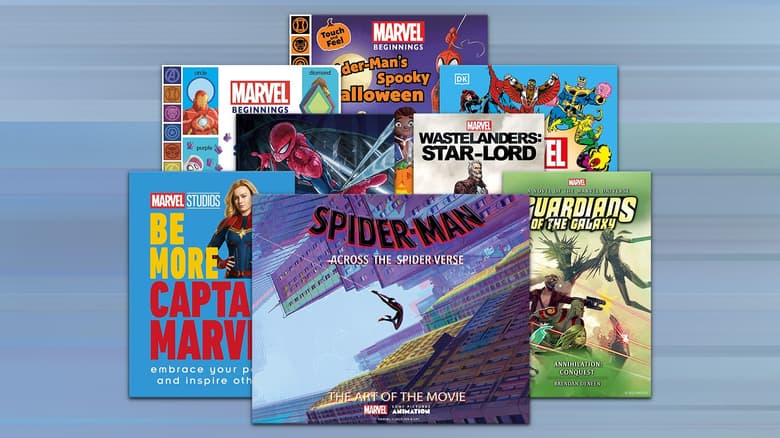 See what new and upcoming prose and graphic novels from the Marvel Universe are coming to bookstores near you!
This July, grab the official behind-the-scenes movie tie-in book, Spider-Man: Across the Spider-Verse: The Art of the Movie, collect retro, vintage stickers of your favorite Marvel heroes, and introduce early readers to the Marvel Universe with board books featuring Spider-Man, Thor, Hulk and more!
Read about each new July release, then order or pick up in stores near you!
The official behind-the-scenes tie-in book to Sony Pictures Animation's Spider-Man: Across the Spider-Verse!
[RELATED: 'Spider-Man: Across the Spider-Verse: The Art of the Film' On-Sale Now]
​Miles Morales returns for the next chapter of the Oscar®-winning Spider-Verse saga, an epic adventure that will transport Brooklyn's full-time, friendly neighborhood Spider-Man across the Multiverse to join forces with Gwen Stacy and a new team of Spider-People to face off with a villain more powerful than anything they have ever encountered.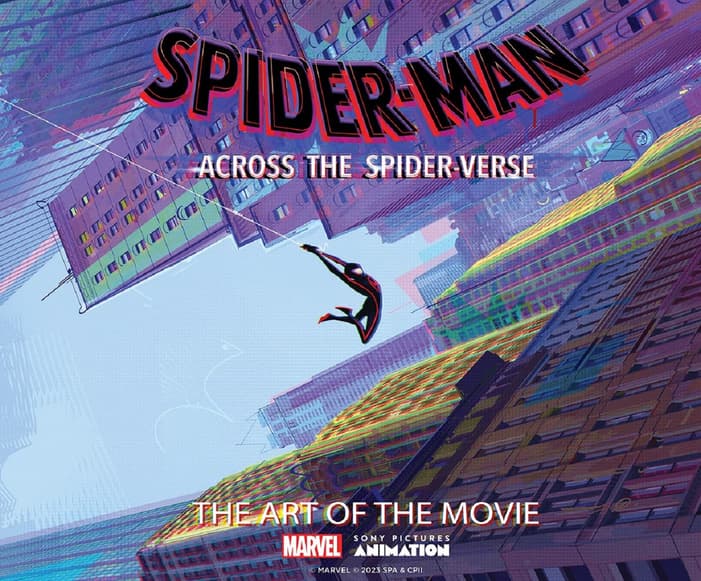 From Aconyte Books: The Guardians of the Galaxy return to Earth to save the world from Doctor Doom in this exhilarating novelization of the acclaimed Marvel scripted podcast series adapted by Sarah Cawkwell.
Star-Lord and Rocket are a little older, a little slower, and a lot saltier than they were during their glory days. When they crash land in the desolate Midwest, they soon discover that Earth isn't what it used to be either, thirty years after Doctor Doom seized control and created his new domain: the Wastelands. They aren't there by choice: the former Guardians are working for the Collector, who's sent them to find the Black Vortex—an ancient relic reported to yield cosmic powers—before the guillotine collars of their employer snap their necks. In the Wastelands, they encounter the ageless telepath Emma Frost, outlaw Ghost Riders, and the bloodthirsty Kraven the Hunter. Who will find the Black Vortex first and what will be the price of its power?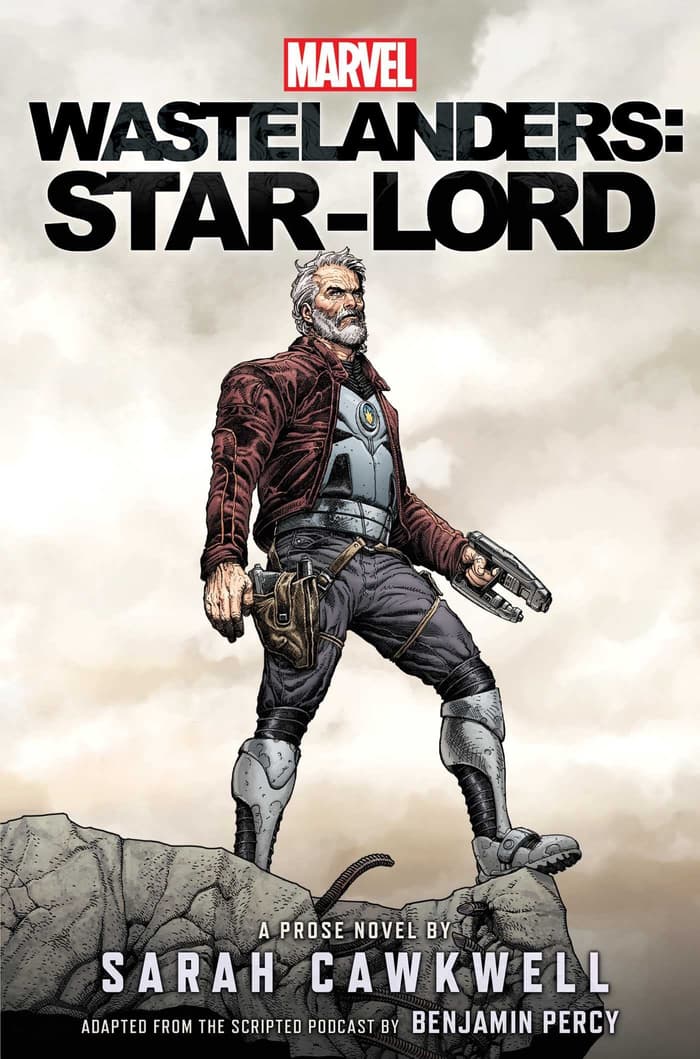 The whole Marvel Universe is teaming up to help your little one with early learning concepts!
Everyone's favorite Marvel characters are back in a new kid-friendly art style that's sure to delight your budding super hero! This padded board book will help your little one explore colors, shapes, and numbers with guidance from Spider-Man, Hulk, Thor, and more. With a compact size, soft edges, colorful illustrations, and familiar faces—First Colors, Shapes, Numbers is perfect for tiny hands and growing minds.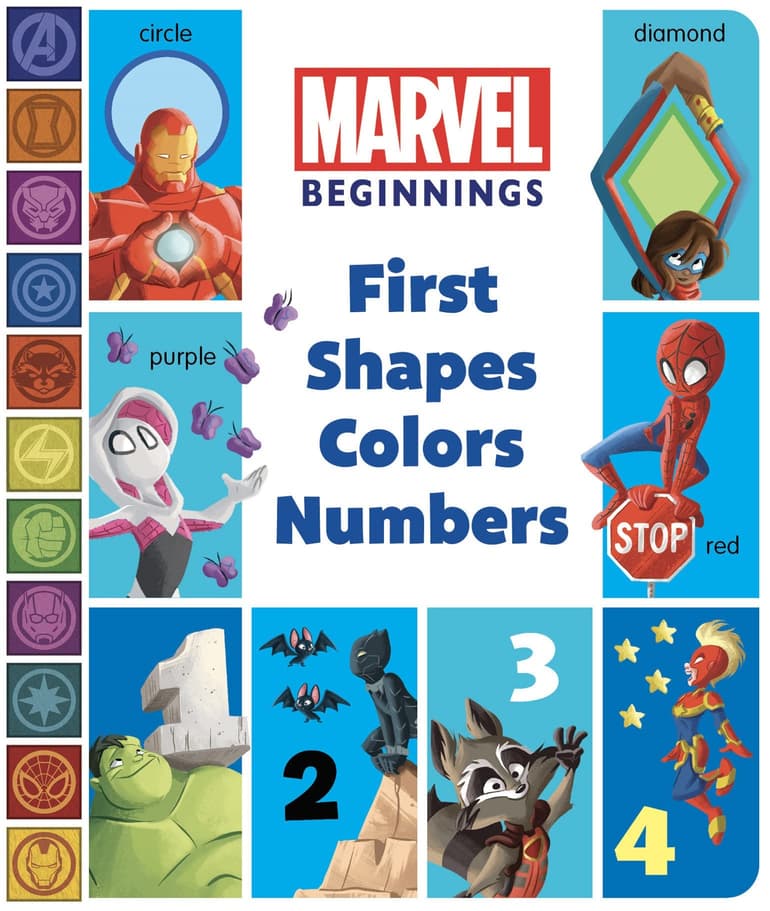 Go trick-or-treating with Spider-Man in this touch-and-feel board book!
Marvel's Spider-Man is here in a new, kid-friendly art style to take your child on a spooky and sensory Halloween adventure. Kids will explore the feel of waxy of pumpkins, crinkly candy wrappers, furry costumes, and more.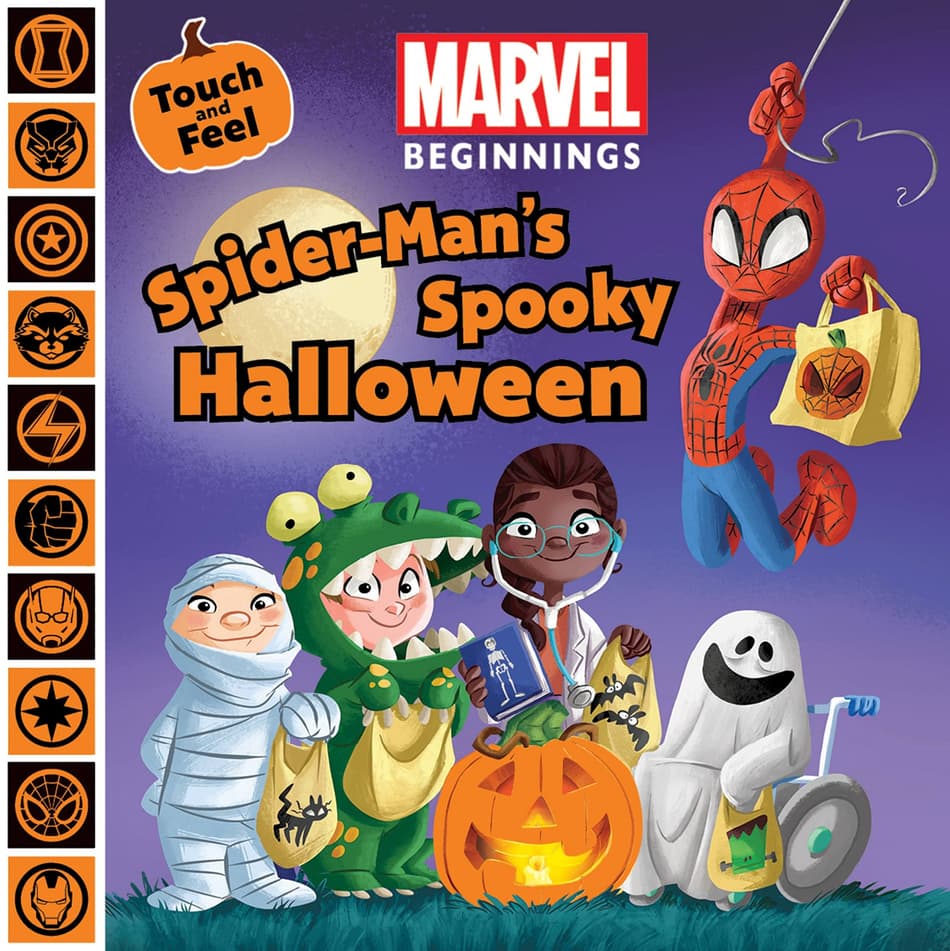 From DK Books: Go higher, farther, faster with Captain Marvel (Carol Danvers) and unleash your stellar potential!
Captain Marvel is one of the universe's most powerful heroes and a star-spanning inspiration for others with her courage, determination, and sharp wit. Follow the Marvel Cinematic Universe's cosmic Avenger as she and her allies triumph over the toughest challenges, emboldening those around them to unleash their full potential. When the call for help goes out anywhere in the universe, Captain Marvel reaches for the stars and lights the way.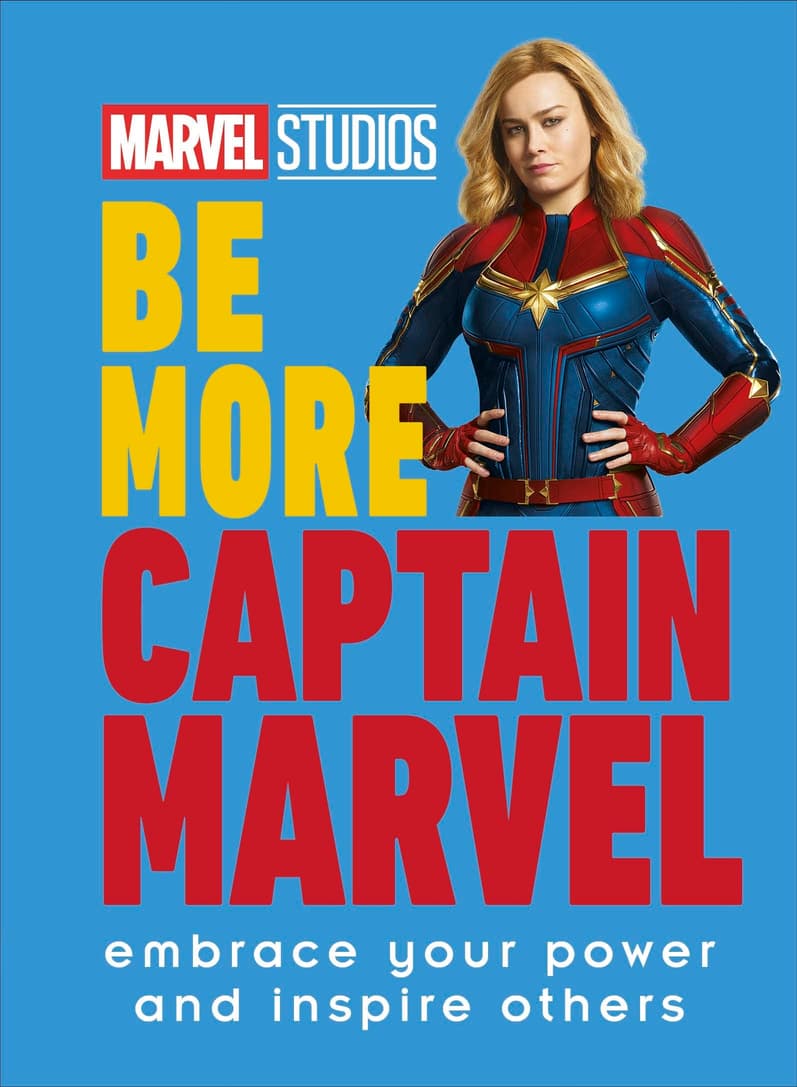 A collection of retro stickers featuring Marvel Comics fan-favorites Captain America, Spider-Man, Iron Man, Black Widow, and many, many more. Celebrate the enduring legacy of Marvel Comics and more than 80 years of history in this collection of vintage stickers! Page after page of this book is packed with beautiful vintage artwork of characters that entertains, delights, and brings back precious memories. Get creative! Adorn your personal items with more than a thousand stickers, create gorgeous artwork and stationery, and enjoy this exquisite anniversary antiquarian book as a celebratory Marvel Comics keepsake.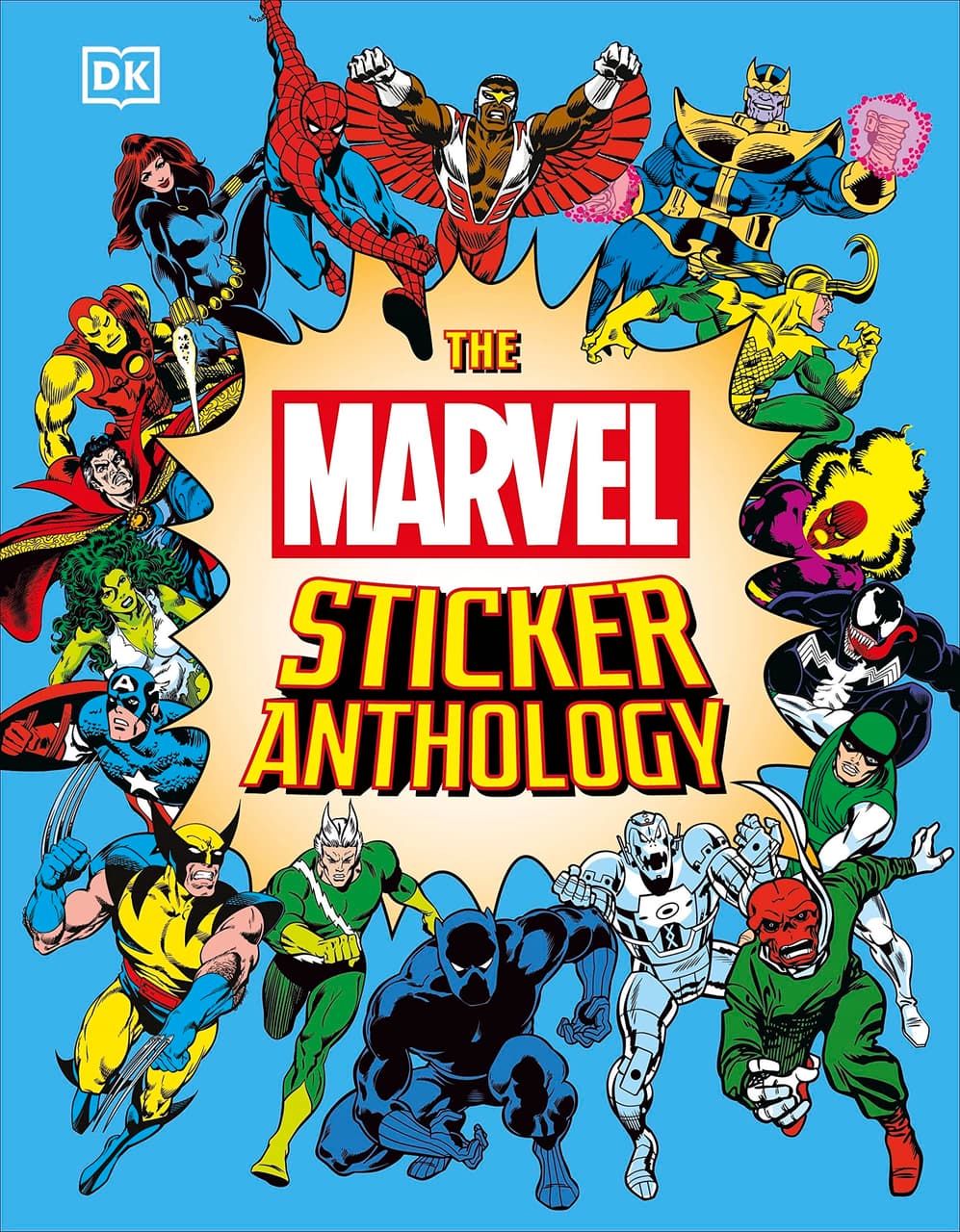 Fans of the Guardians of the Galaxy, those interested in Marvel's cosmic heroes and villains, and readers of space opera:
The Kree Empire is knocked back on its heels when the Phalanx, a cybernetic race that converts hosts using a techno-organic virus, seizes control of Hala, the Kree homeworld. The person who accidentally brought the Phalanx right to the heart of the Kree Empire? Peter Quill, otherwise known as Star-Lord. The remnants of the Kree are in utter disarray, their massive technologically advanced fleets totally susceptible to Phalanx control. Eager to make up for his genuine mistake (and without much choice), Star-Lord and a ragtag team (Rocket, Groot, Gamora, Drax, and Mantis) are drafted into service to help turn the tide. Can a small group of poorly equipped mercenaries and misfits defeat the Phalanx before they consume the known universe?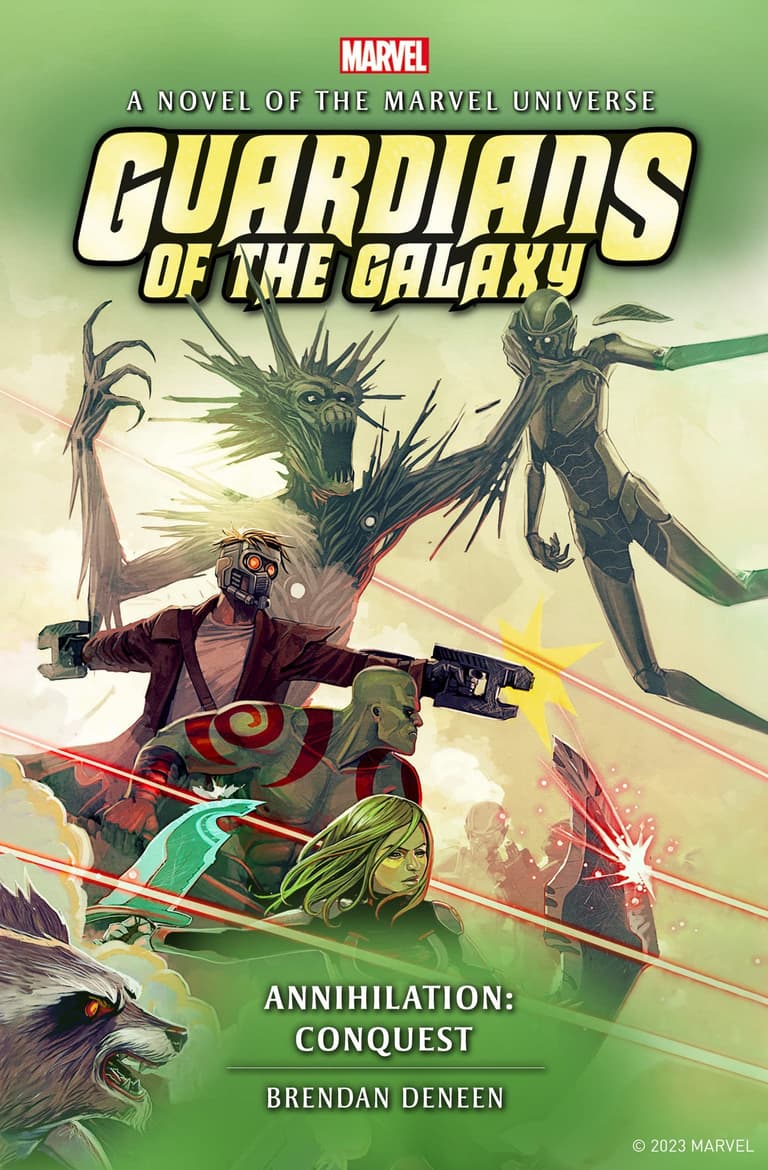 Out in stores July 18 from VIZ Media: Japanese artists celebrate the phenomenon that is the Marvel Universe!
Experience a fresh take on the Marvel Universe with this collection of stunning illustrations from over twenty exceptional Japanese artists, including Yasuhiro Nightow, Akira Himekawa, Peach Momoko, Yusuke Murata, and Yoshitaka Amano. Marvel Comics: A Manga Tribute explores Marvel's rich and enduring legacy as a pop-culture phenomenon by paying homage to its most iconic characters and beloved stories. The book features a range of unique artwork, collected for the first time, celebrating characters from across the Multiverse. A must-have for fans of Marvel Comics and Japanese art alike.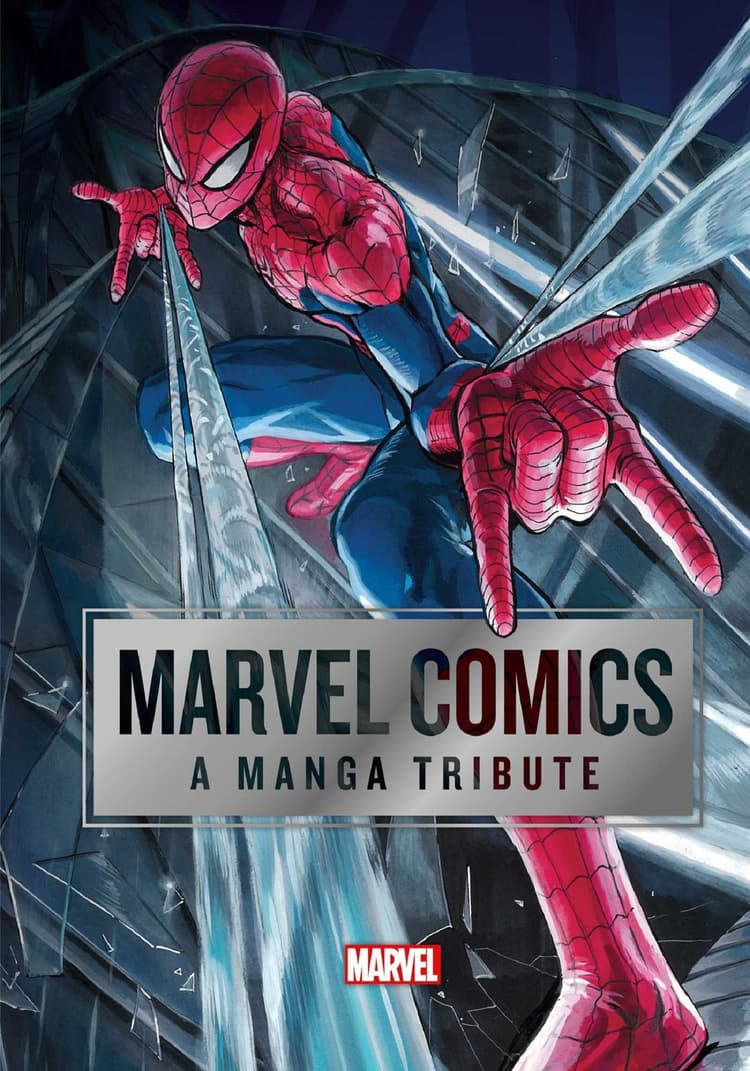 Head to your nearest bookstore this month to pick up any of these new releases!
The Hype Box
Can't-miss news and updates from across the Marvel Universe!