Culture & Lifestyle
Published December 21, 2022
Stan Lee's Quotable Quips
From "Excelsior!" to "'Nuff Said!", here are a handful of the lofty legend's captivating catchphrases!
Join Marvel.com all month long to celebrate Stan Lee's 100th birthday! Share your own favorite Stan Lee memories and creations on Twitter, Facebook, Instagram and more with #StanLee100.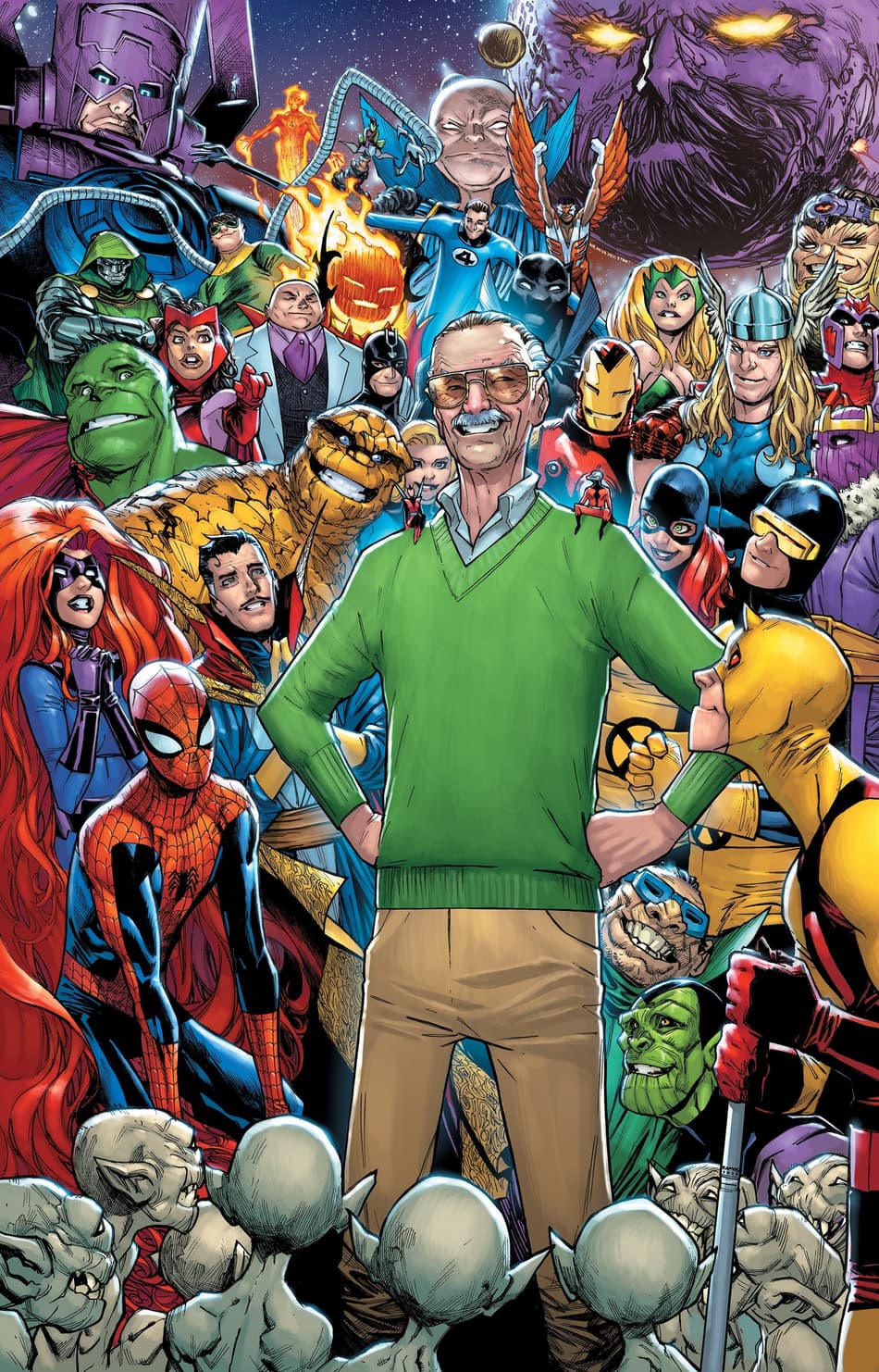 Stan Lee may be known as a foundational creator behind Marvel's House of Ideas, but he is as equally famous for his alliterative audacity and unique turn of phrase! That's right; not only did Stan "The Man" co-create characters like Spider-Man, the Fantastic Four, and the Hulk, he also developed a shorthand of catchphrases that became recognizable to Marvel readers worldwide. After all, no one spoke to his fans quite like Stan, and we've got the proof!
Here are just a handful of Stan Lee's most famous catchphrases.
"FACE FRONT!"

"Face front, frantic one!" One of Stan's favorite segues from his editorial column "Stan's Soapbox," this catchphrase was a direct order for Marvel readers to dig what Stan was sayin'. Or to "hang loose" for what's next!
"TRUE BELIEVER"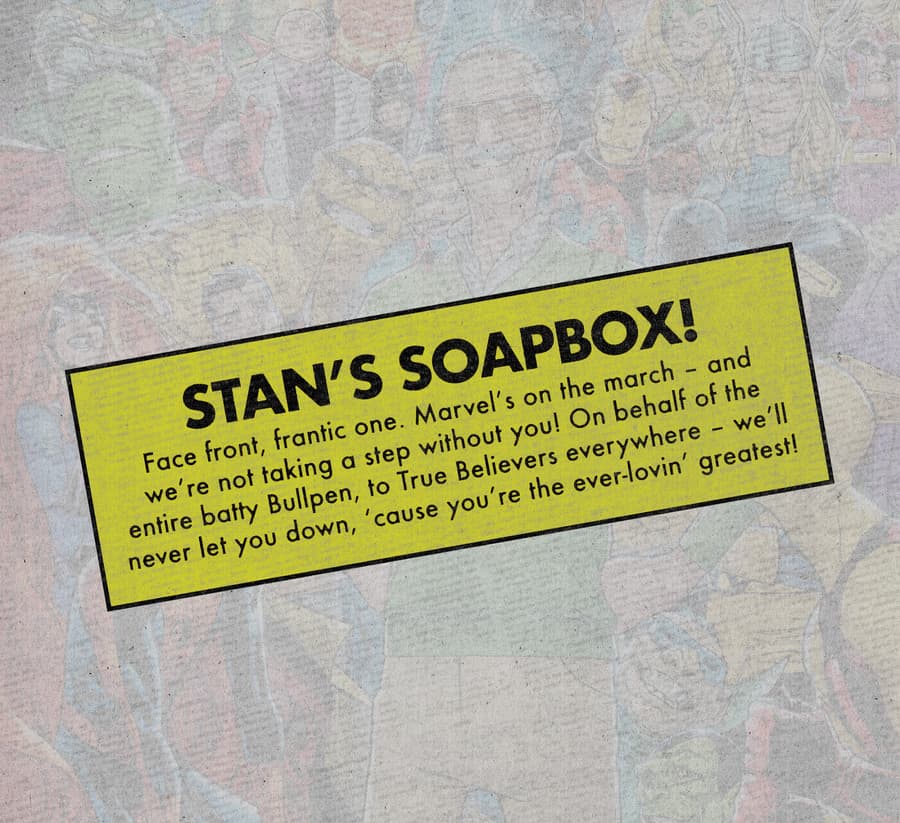 AKA a Marvel fan. Still widely used today, a "True Believer" is a nickname for a devoted reader who follows the latest from Marvel Comics. Stan professed his love for True Believers in a Stan's Soapbox from 1967, along with a promise to deliver only the best to those who believe.
"IRVING FORBUSH"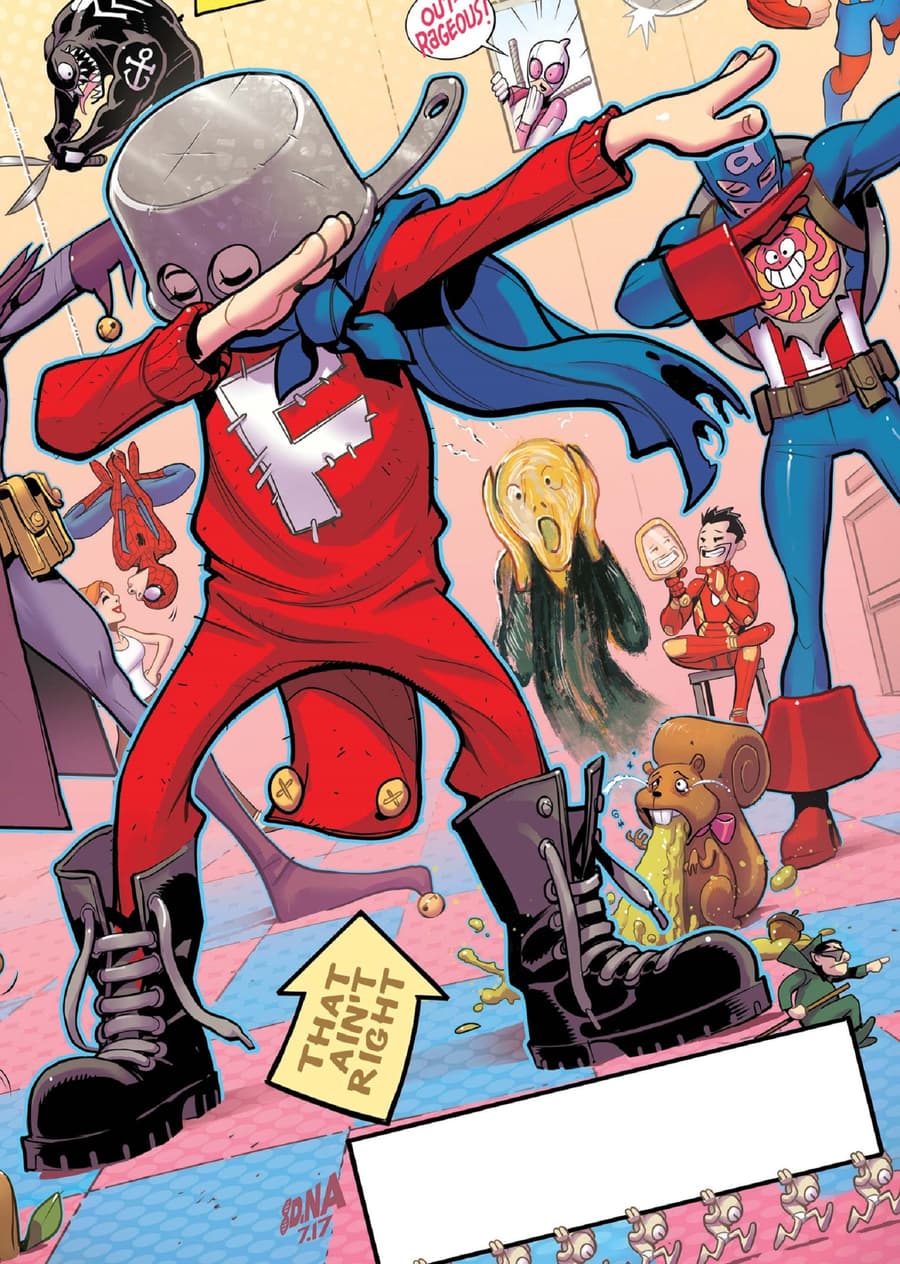 "In the name of Irving Forbush!" Referenced no less than 38 times in Stan's Soapbox, the oft-lampooned Irving Forbush was a fictional gofer of "Marble Comics," a parody of the Marvel Bullpen featured in satire series NOT BRAND ECHH. Equally celebrated and teased, Irving Forbush is no mere editorial assistant—he's also a costumed hero.
In the immortal words of Irving: "It's time to take a troll to tea!"
"'NUFF SAID!"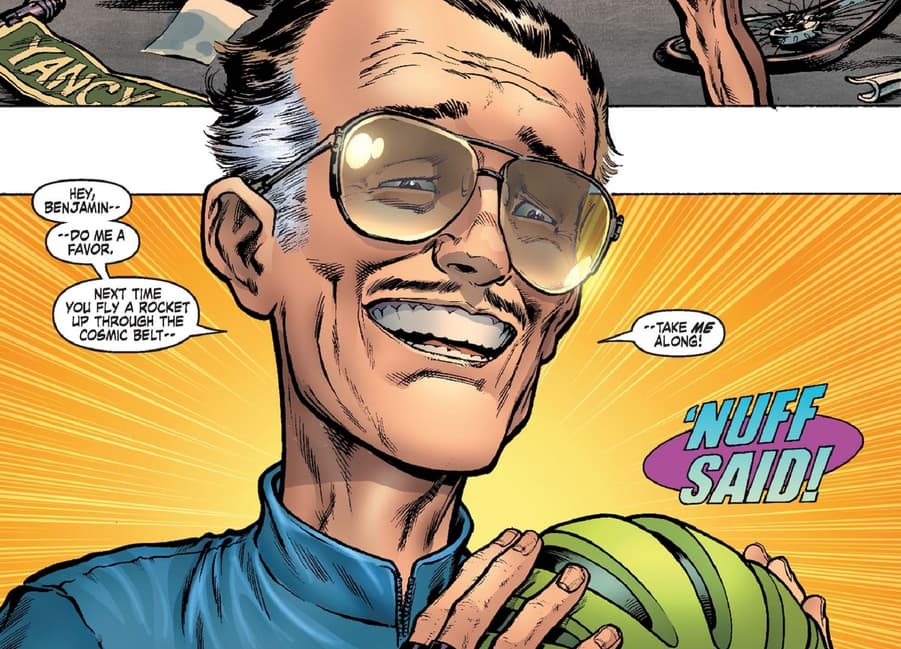 While Lee could be loquacious, sometimes the Marvel maestro kept it brief. And purposely so! While he may not have originally coined the phrase "'Nuff Said," this culminating closer gained popularity in Stan's Soapbox, and even bled into the pages of Marvel comics. "'Nuff Said" was also the name of a 2002 lineup of "silent comics," or issues told with only art and no words.
"EXCELSIOR!"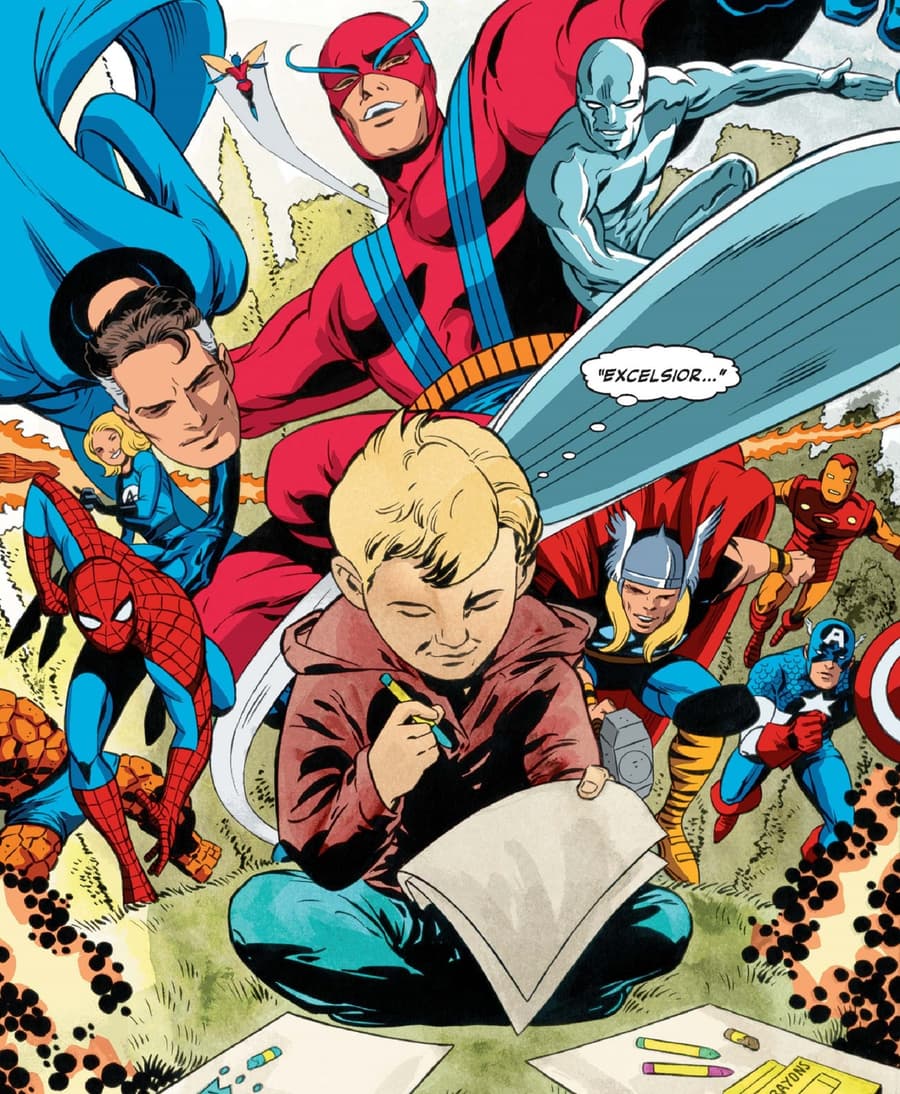 Perhaps his most famous Stan-ism, Latin word "Excelsior" became Lee's signature signoff since it was first used in a Stan Soapbox column circa 1968. While the word's etymology (and usage) has a long history, it has come to be synonymous with Smilin' Stan. It is also representative of the Marvel Comics philosophy: to embrace creative and innovative storytelling, pushing the comics medium to go "ever higher."
"PAX ET JUSTITIA"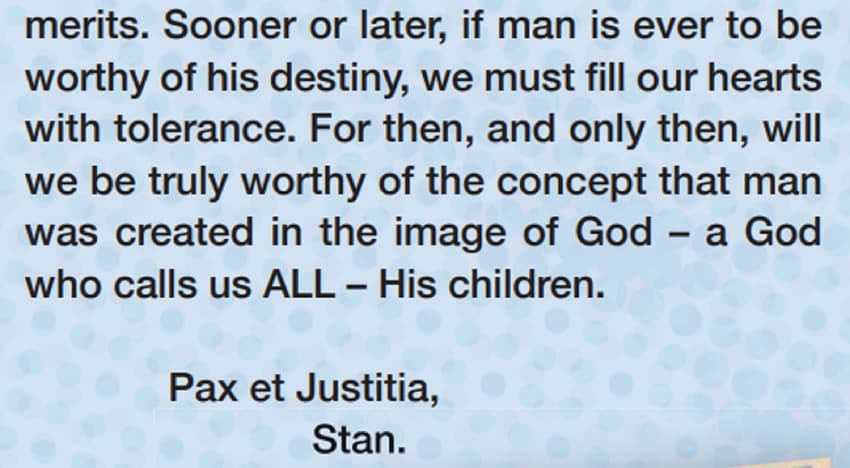 Or, "Peace and Justice." Another signoff from the pages of Stan's Soapbox, Latin phrase Pax et Justitia wrapped up Stan's core value in two simple words: "We [Marvel Comics] believe that Man has a divine destiny, and an awesome responsibility – the responsibility of treating all who share this wondrous world of ours with tolerance and respect – judging each fellow human on his own merit, regardless of race, creed, or color[...] And we'll never rest until it becomes a fact, rather than just a cherished dream!"
[RELATED: Stan's Soapbox]
"NO-PRIZE"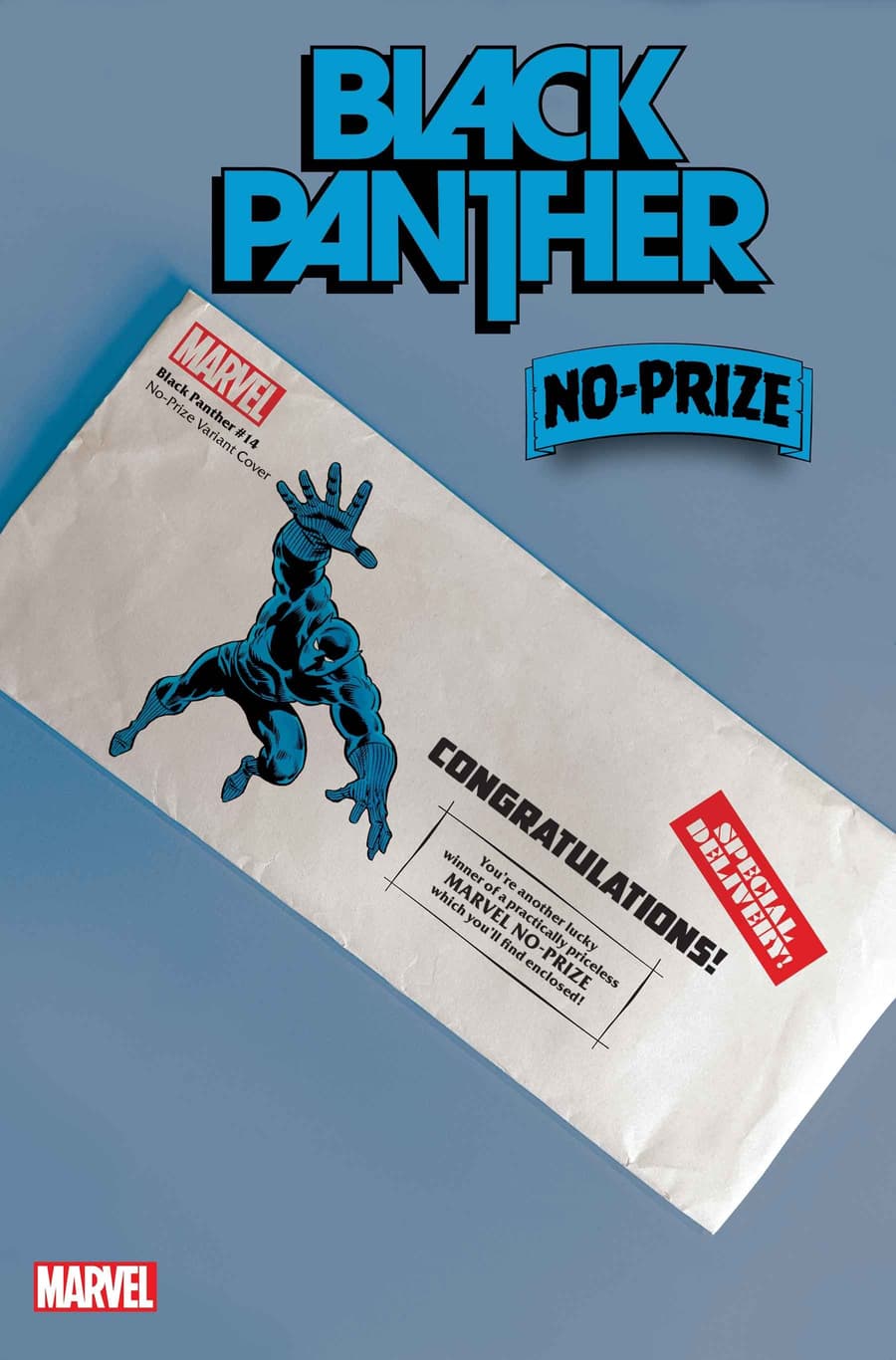 What is a No-Prize, you ask? Well, only the most coveted "non-prize" prize in Marvel Comics history! Plucked from Stan's Soapbox, Lee's "No-Prize" was a minted honor sent to lucky True Believers who had either won a contest or picked up on a continuity error in a Marvel comic. Eagle-eyed fans and winners were mailed an actual envelope too—albeit an empty one. But what else would you expect from a "No-Prize"? Read more about its grand tradition!
[RELATED: New Variant Covers Honor Marvel's Grand Tradition of No-Prizes]
Join us to celebrate Stan Lee's 100th birthday! Every week this month and into January, we'll offer a deep dive on Lee's remarkable history, creations, and contributions. Follow along at https://www.marvel.com/stanlee100.
The Hype Box
Can't-miss news and updates from across the Marvel Universe!