Games
Published August 30, 2019
'Marvel Contest of Champions': Summoner Showdown Recap: Week 5
See the next finalist going to New York Comic Con for the ultimate showdown!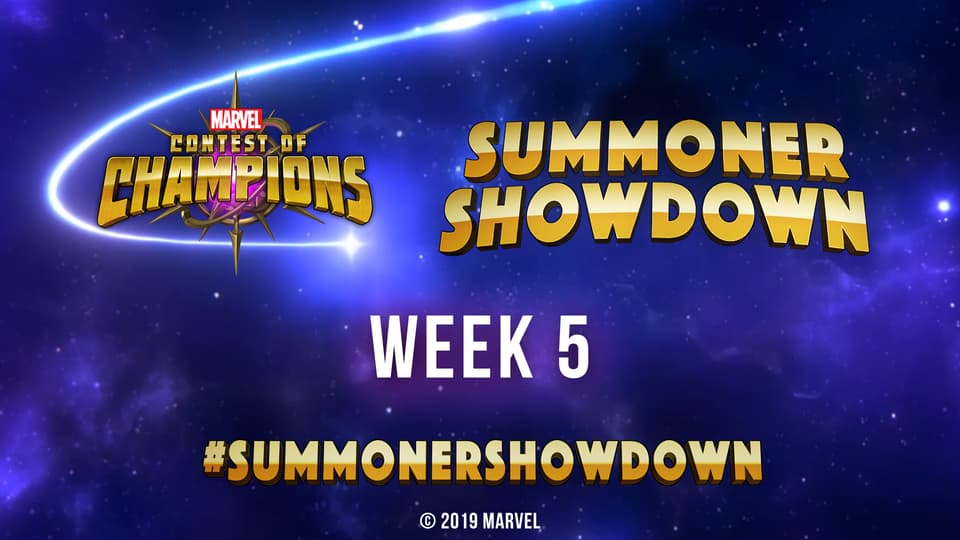 The Marvel Contest of Champions: Summoner Showdown is officially past the halfway point! This week marked Week 5 of the nine-week gaming tournament, and three more players got their fight on at Marvel's New York City HQ on Wednesday, August 28. This week, the big bad boss was Deadpool, and Wild Wade Wilson has a need for speed -- or rather, the three players facing off against him do. This week's winner would be determined by who could land the KO on Deadpool the fastest, and that winner was the tremendously tressed PandamanPete, who knocked out the Merc with a Mouth in 36 seconds! The entire match between PandamanPete and his two competitors -- Dragonfei and Royal.Marshall -- was broadcast during the weekly livestream, which you can tune in to every Wednesday at 4:00 PM ET by visiting Marvel.com/mcocshowdown.
This week's challenge: Deadpool's "Fun" House -- a three-minute speed challenge against the Merc with a Mouth, who could utilize Chaos Node, which switches each player's health levels for a limited time, or Tranquility Node, which clears all buffs and debuffs on a 20-second timer, anything to throw things off at a moment's notice. But what is Deadpool the most famous for (besides his absolutely unmatched sense of humor and ability to break the fourth wall)? His accelerated regenerative powers can replenish his health levels after taking a beating. This is why the champions available to this week's players are the ones who are the best suited for really aggressive attacks.
Here's how Week 5 went down:

First up was PandamanPete, who chose the Human Torch (Johnny Storm) as his champion, a sizzling choice given his Incinerate ability that can slow Deadpool's healing down a notch. His health and blocks aren't his strong suits, but as this week's guest commentator Arbitrarium pointed out, players may be "taking some hits to get some damage in on Deadpool." And right out of the gate, PandamanPete took a slew of hits, his health dropping to single digits -- only for them to come right back up to full health moments later! So the flame was still on for PandamanPete, but not for long. DP laid down a few more hits, bringing PandamanPete back down to a health level in the 20s, with no Incinerates built up to heal him back up. But he came back to knock out Deadpool in 36 seconds, which was even faster than chunkyb's time in Week 1. Consider that gauntlet thrown down!
Next player was Dragonfei, who warmed up with Mephisto but ultimately went with OG Thor for her champion, who can do a lot of damage to our delightful Deadpool. Dragonfei also went the strategy to take a few hits at first so when she switches with Deadpool she won't have as far to go. Their health levels did switch, then switched back before Dragonfei could achieve the KO, so the fight went on. The strategy to take those hits, wait for the switch, then attack hard almost worked, but ultimately the fight went on too long to beat PandamanPete's time and Dragonfei ended up taking the KO.
Last up was Royal.Marshall, who didn't quite have the luck he was hoping for with Venompool in his warmup, so he also went with Human Torch for his champion. Unlike his fellow players, Royal.Marshall didn't take the hits in the beginning that would have brought Johnny's health levels down, which would have stuck the Merc with low health when the switch occurred. Both Torch and DP beat each other up for a while, keeping their health levels evenly matched as the first minute passed by. Now, with a chance to place second, Royal.Marshall still tried to get the KO against Deadpool, but had to dodge some hits to avoid taking more and getting KO'ed himself. It was down to the wire with both players in single-digit health... then finally Royal.Marshall brought Deadpool down to zero, knocking him out.
But he couldn't beat that 36-second time, making PandamanPete the winner of Week 5!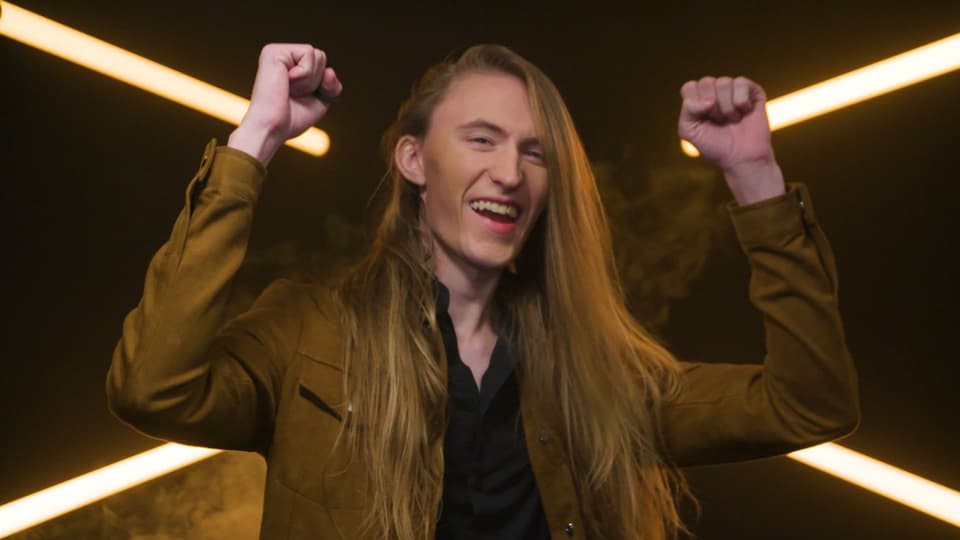 You can watch the whole Week 5 showdown here:
Coming up in Week 6 are these gallant gamers!
Originally from jolly old England, OldManCanned makes YouTube videos when he isn't playing Marvel Contest of Champions!
Born in the Philippines, mvinceable has been collecting Marvel Comics since he was a little kid!
Mutamatt loves the rich strategy, smooth gameplay, and detailed artwork of MCOC, but the community is what keeps him playing!
Who will join chunkyb, BigBlue807, DTMelodicMetal, roastedbagel, and PandamanPete at New York Comic Con in October for the ultimate showdown? You'll have to keep tuning in to the livestream every Wednesday at 4:00 PM ET! Visit Marvel.com/mcocshowdown to watch the action unfold in the Marvel Contest of Champions: Summoner Showdown!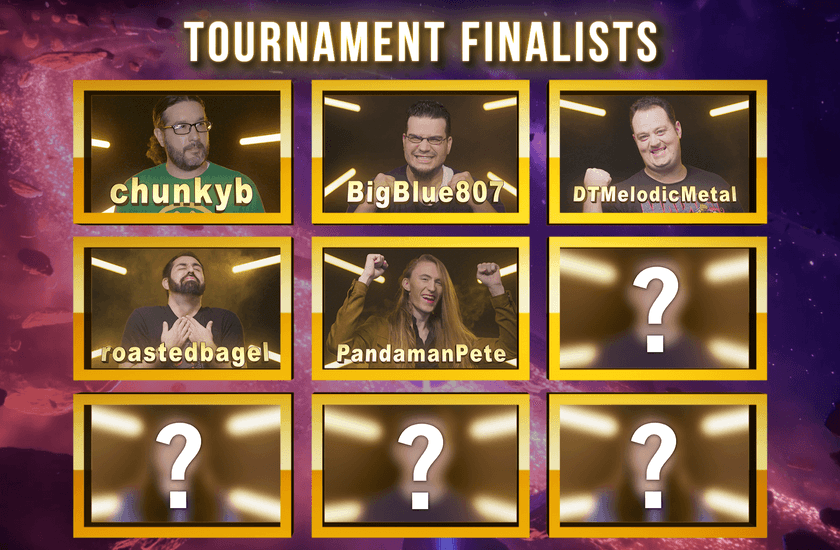 The Hype Box
Can't-miss news and updates from across the Marvel Universe!