Games
Published August 7, 2020
Play at Home with These August Updates from Marvel Games
We round up all the events, character drops, and more from your favorite Marvel games!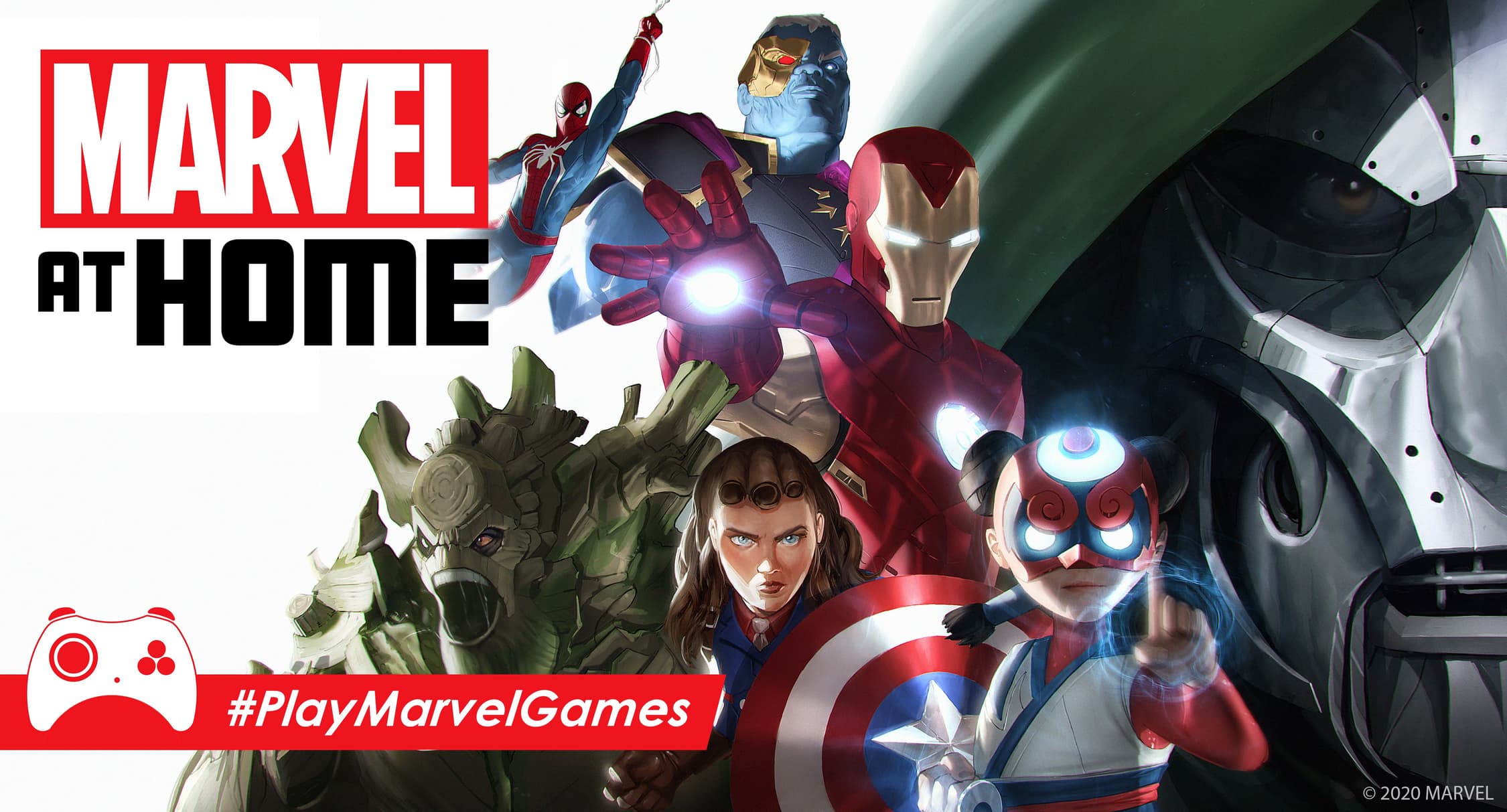 It's a brand-new month and you know what that means – we've got another healthy dose of updates from your favorite games across the Marvel roster!
Between Marvel's Avengers to Marvel's Iron Man VR, MARVEL Puzzle Quest to MARVEL Strike Force, and MARVEL Future Fight to MARVEL Contest of Champions, there's an activity for everyone!
Did you catch the second Marvel's Avengers WAR TABLE? If you didn't, don't worry, you can watch it below, or read our recap on everything revealed during the stream.
Now that you're caught up, you know that August is Marvel's Avengers Beta month! It kicks off this weekend with the PlayStation Advantage Pre-Order Beta. Starting today until August 9, fans who pre-ordered Marvel's Avengers for PlayStation 4 will be the first in the world to get their hands on Earth's Mightiest Heroes.
Beginning next weekend from August 14-16, the Beta will open up to the entire PS4 community as well as those who pre-ordered the game on Xbox One and PC.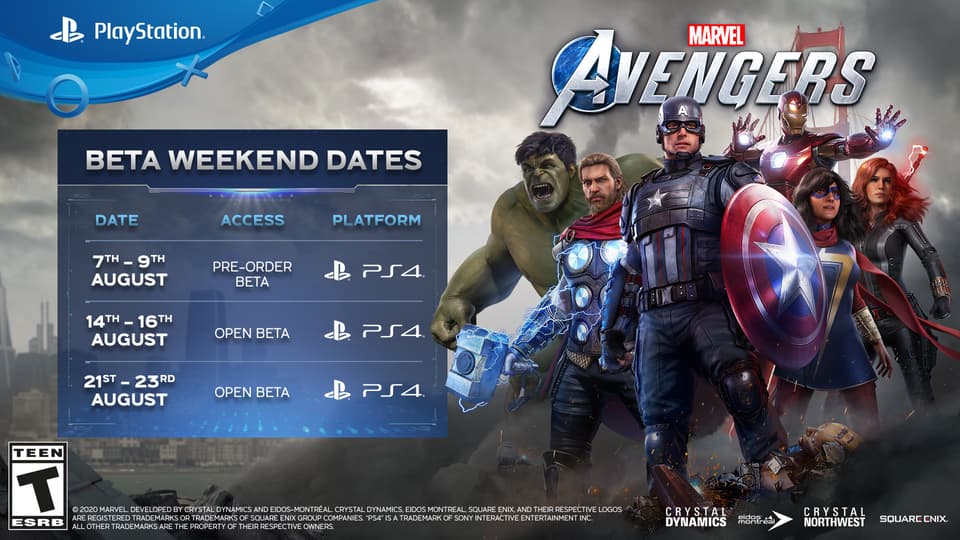 PS4 and Xbox One players who link their Square Enix Members and Epic Games accounts and complete the Marvel's Avengers Beta's three HARM-room challenges will earn the Hulk Smashers Pickaxe with bonus Hulkbuster style in Fortnite!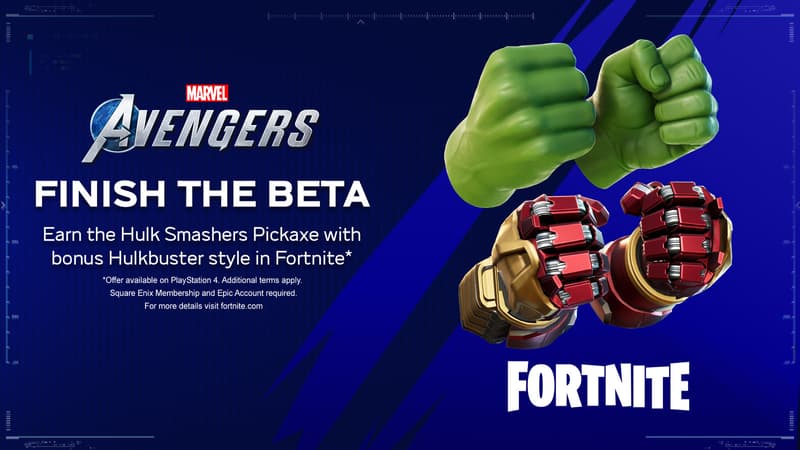 Did you hear? Your friendly neighborhood Spider-Man is heading to Marvel's Avengers, exclusively on PlayStation. Learn more about this unique take on the post-launch Hero here.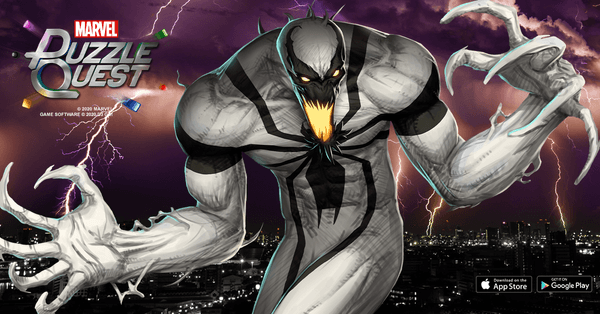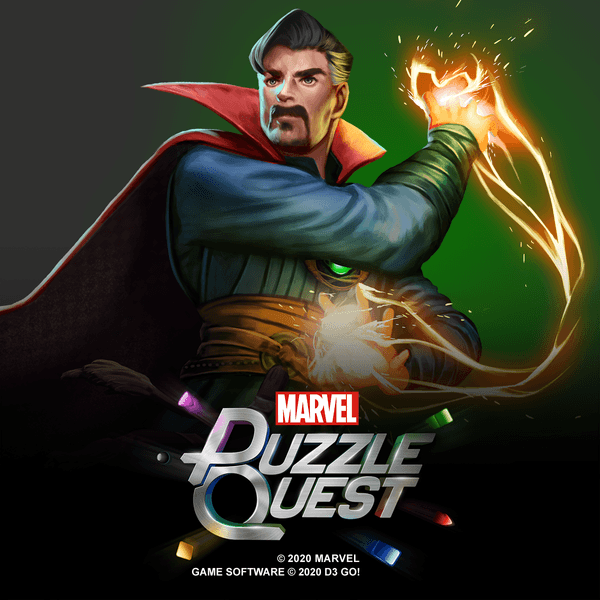 Who doesn't love in-game perks!? Login gifts are available from now until Monday, August 10 – snag those 10 Health Packs and 125 Rescue Shards for free!
Also, as a head's up, don't miss your chance to claim 10 more Health Packs and 300 Doctor Strange Shards, also for FREE. All you need to do is log in between August 11-24.
We've got a new MCoC Motion comic for True Believers everywhere! Is it all a dream?
August Monthly Quest: Annunciation of Ruin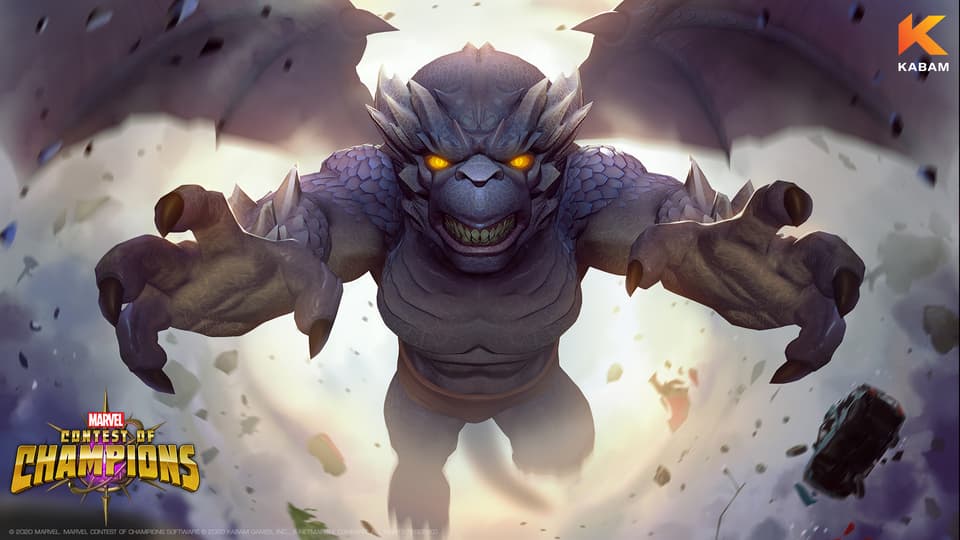 H.E.R.B.I.E. needs your help to find a dangerous subject; Dragon Man! He fears that if DRAGON MAN is exposed to the Iso-Spell of The Battlerealm, that he will turn into the crazed creature he once was! H.E.R.B.I.E. has also heard rumors for the "Salvation of The Battlerealm", a purported end to the entrapment of Champions in The Battlerealm. Whoever is behind the movement is converting others to their cause rapidly. It almost seems like someone is controlling them…
Summoner Showdown
Did you catch our recent announcement that the Summoner Showdown is returning!
Summoner Showdown is back and bigger than ever! For those who remember Summoner Showdown in 2019, The Battlerealm is back in search of the strongest and most skilled Summoner the world has to offer! Summoner Showdown 2020 will start off with in-game Qualifier Sessions, where you will go up against three weekly Bosses to fight and will prove to be some of the most competitive content to date. Each week, you'll face a new Boss powered by game-breaking buffs that will put all your skill to test!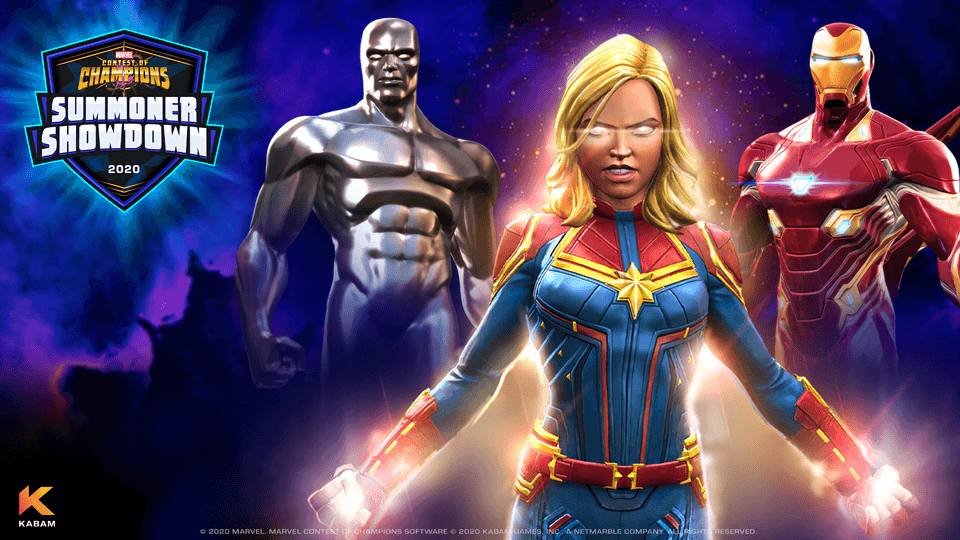 Put these dates in your calendar and get ready to fight this year's Bosses!
Week 1 Silver Surfer
Start: Monday, August 17, 2020 at 10am PDT
End: Monday, August 24th 2020 at 10am PDT
 
Week 2 Captain Marvel
Start: Monday, August 31 2020 at 10am PDT
End: Monday, September 7 2020 at 10am PDT
 
Week 3 Iron Man (Infinity War)
Start: Monday, September 14 2020 at 10am PDT
End: Monday, September 21 2020 at 10am PDT
 
Be sure to visit summonershowdown.com for more information, including the FAQ and rules for 2020.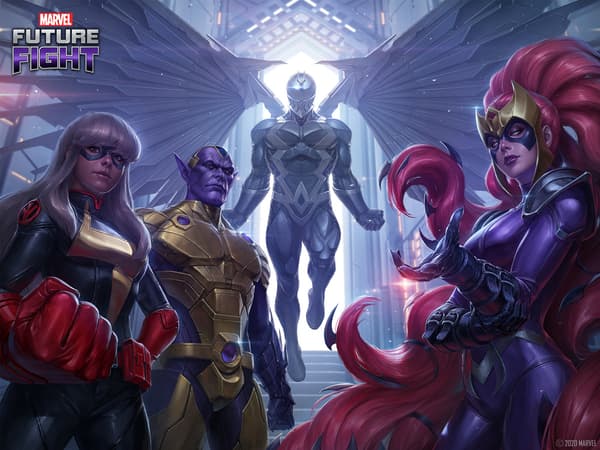 The war between Inhumans and Mutants rages on in MARVEL Future Fight! Check out the latest Inhumans Vs. X-Men update hitting next week, which includes new uniforms for Black Bolt and Medusa, as well as new characters Thane, the son of Thanos, and Dazzler, the mutant popstar. Black Bolt will also receive his long-awaited Tier-3 upgrade and Medusa will be able to Transcend Potential!
Don't forget to participate in the pre-update event from now until Monday, August 10. Level up your game by earning juicy rewards in preparation for the latest release.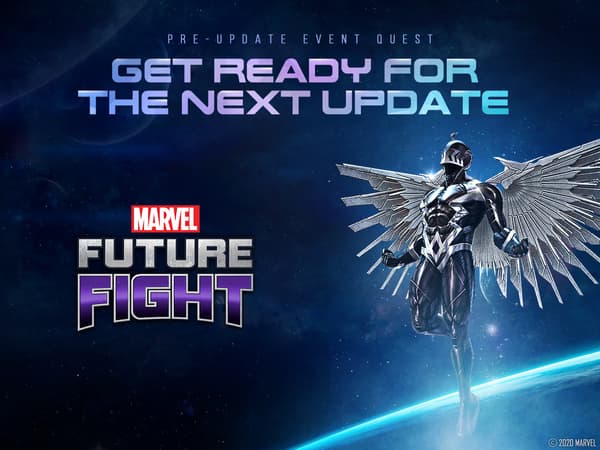 Reap gear rewards in the X Marks the Spot Milestone now! Use members of the X-Force team to fight various battles to score points and earn X-Force character shards, orange gear and more. Use this limited-time event to bolster your X-Force team in preparation for the newest Legendary character: Doctor Octopus.
To recruit this powerful Sinister Six member, you'll need a team of five (5) X-Force members at 5-Stars, including: Domino, X-23, Negasonic Teenage Warhead, Deadpool, and Cable. Begin preparing your team for the start of this event in September 2020.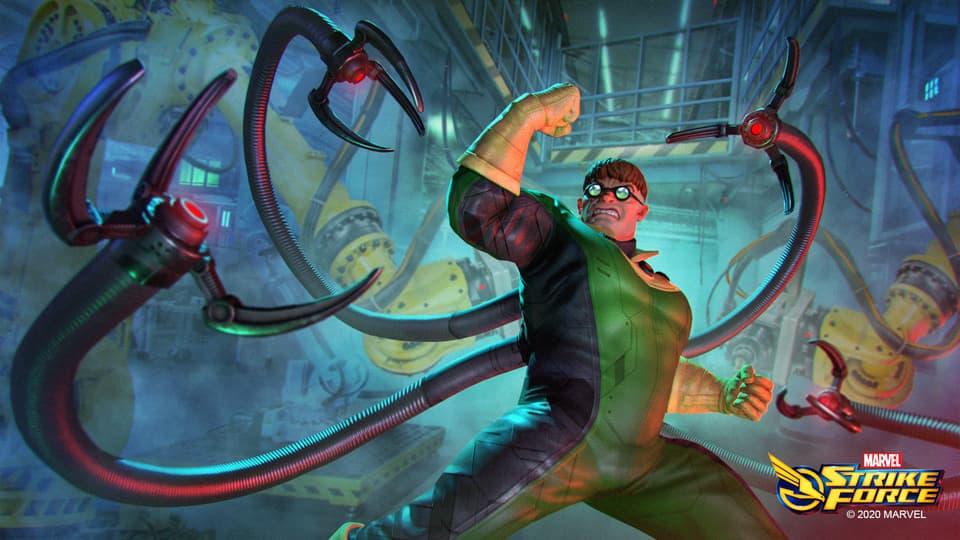 Looking for the perfect tunes to Suit Up to? The Marvel's Iron Man VR digital soundtrack is out now! https://hollywoodrecs.com/MarvelsIronManVR
MARVEL REALM OF CHAMPIONS
Something exciting is on the horizon!
The fog is lifting from Battleworld and we will soon give you a first look at Marvel Realm of Champions! Tune-in to our YouTube channel on Monday, August 10 at 9am PT.
Be sure to keep your eyes peeled, especially on the Marvel Games Twitter account, this coming Monday, August 10, for something out of this realm!
Stay tuned to Marvel.com for Marvel Games news and interviews and follow Marvel Games on Twitter for more!
The Hype Box
Can't-miss news and updates from across the Marvel Universe!