TV Shows
Published March 10, 2021
Elizabeth Olsen and Jac Schaeffer on Wanda Maximoff's Grief and Journey to the Scarlet Witch
The 'WandaVision' star and head writer shed insight into the Marvel Studios original series with Variety!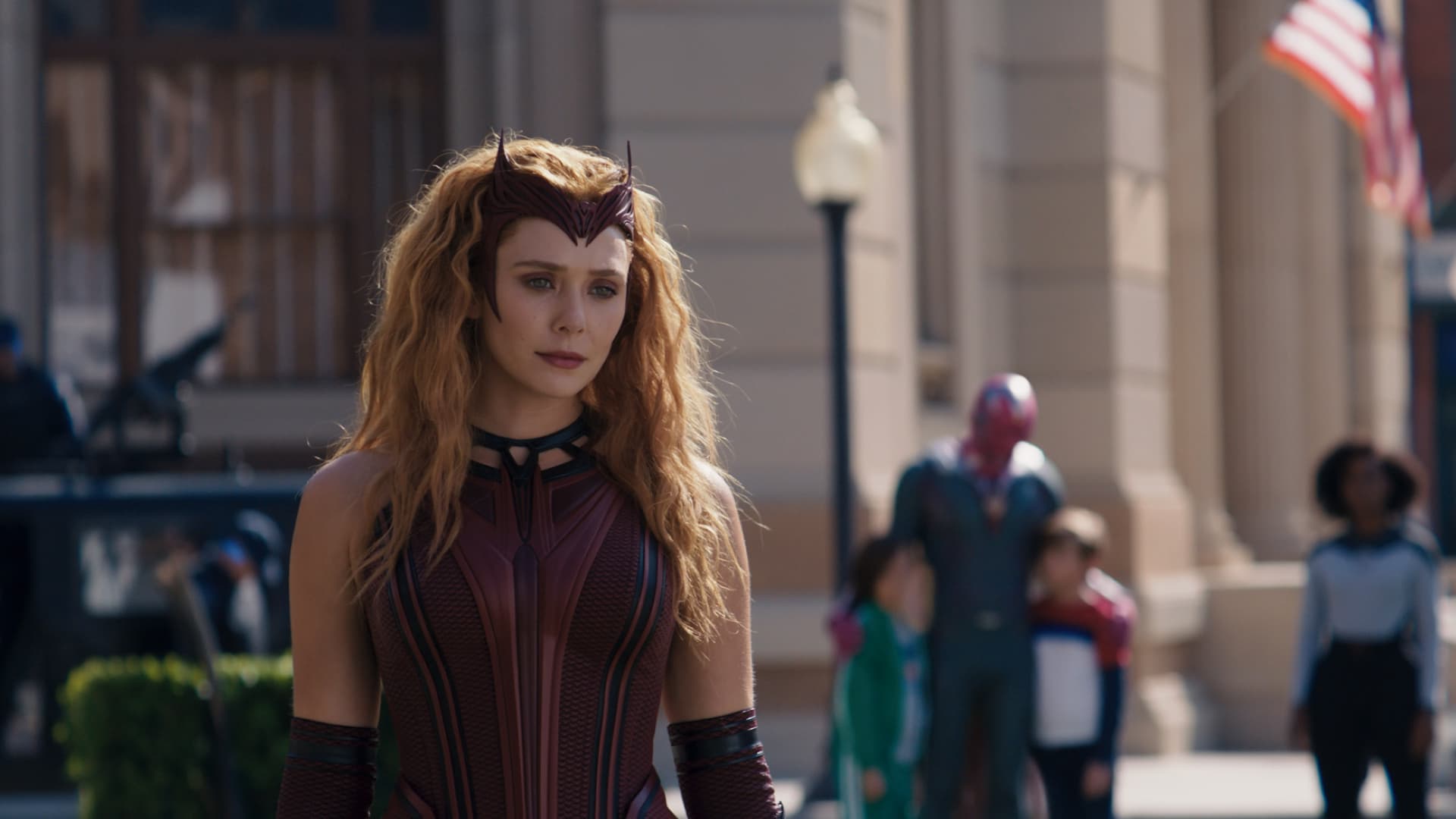 All episodes of Marvel Studios' WandaVision series is now streaming on Disney+. 
In celebration of the Studios first original series, the WandaVision star Elizabeth Olsen and series head writer Jac Schaeffer gathered for this first interview together following the finale for Variety's Dream Teams series.
According to Variety, Elizabeth Olsen and Jac Schaeffer have spent a lot of time crafting the narrative around Wanda Maximoff's grief surrounding the death of Vision in Marvel Studios' Avengers: Infinity War, not to mention her loss following her twin brother Pietro Maximoff's fatal sacrifice in Avengers: Age of Ultron.
Reflecting on her collaboration with Schaeffer on crafting Wanda's story in WandaVision, Olsen told Variety, "It was the first time, though, that it felt like the creative [team] really understood what was in my brain about Wanda and her life. [It was] an acknowledgement of these these little anecdotes and moments she has had throughout the MCU, and then, like, blowing them up, and creating a whole detailed background. It felt like you were being seen for playing this character for such a long time."
As what she was excited about exploring in WandaVision, Olsen revealed, "It was about this story of this young woman who has really had to make her way through so many difficult traumas without having the time to understand them, but really being propelled into making the best with what she had."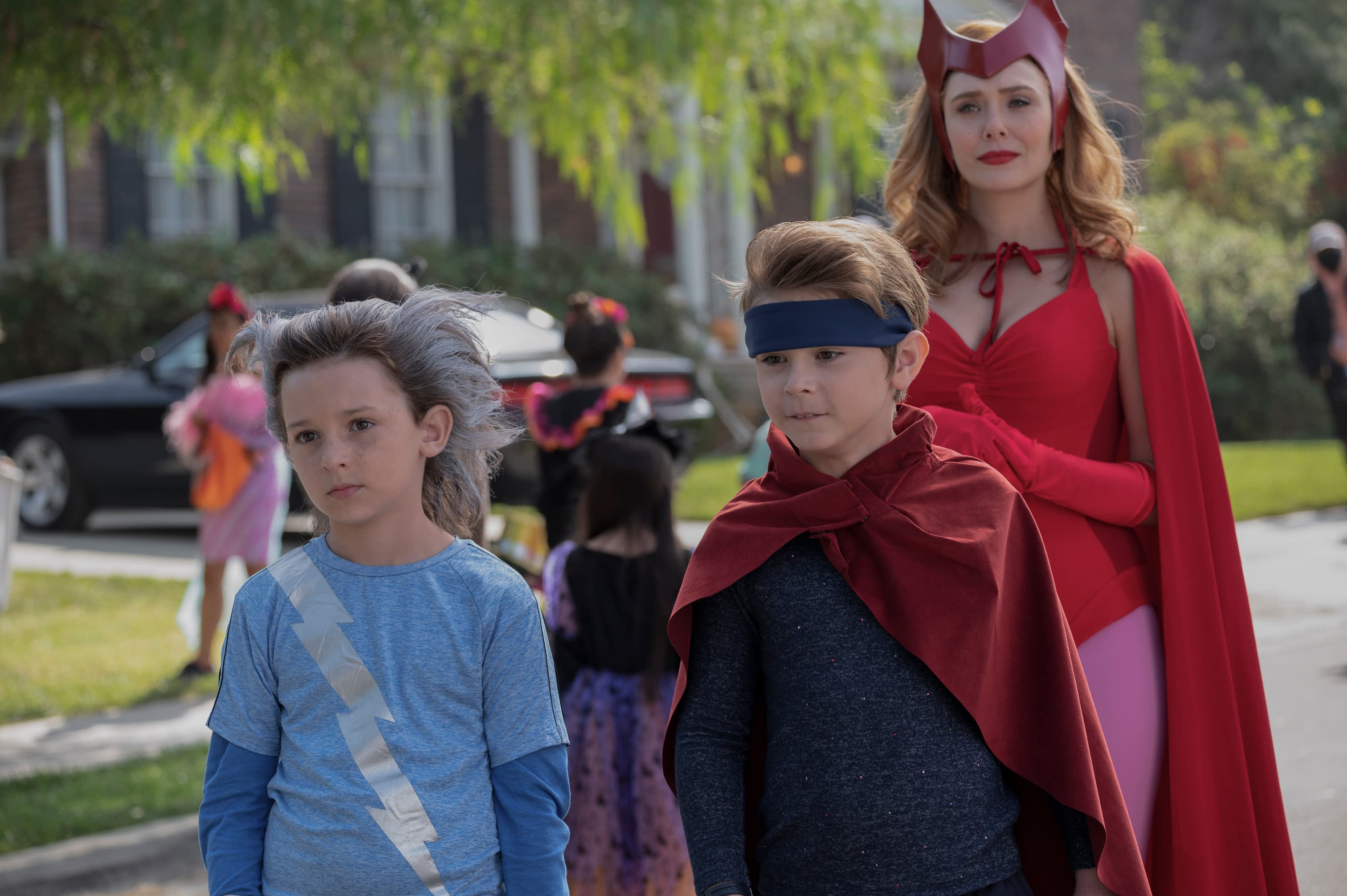 Olsen noted the minute details the creative teams picked up, which Schaeffer elaborated on, "Producer Mary Livanos and I spent so much time poring over the scenes in the MCU of Wanda and Vision and just obsessing over all the little details. I mean that paprikash scene [in Captain America: Civil War] is this classic scene that's held up, and for good reason. There's so much intimacy in that scene. It's this little pause in the middle of all the chaos. It just seemed to me that they had their own little worlds." 
Olsen appreciated the details that tied to Wanda's past, "There's just smaller details of noticing that certain things were authentically Sokovian that we didn't really get to make good use of yet, actually creating a real culture that has a nursery rhyme — really making this fake country tangible." Interested in learning more about the Sokovian nursery rhyme in WandaVision, head over here!
As the series navigated Wanda's stages of grief, Olsen remarked how meaningful it was for the different sitcom inspiration and tropes were able to enhance the situation at hand. "The thing that I that I also loved as an added element of how you structure, the story, which I leaned into was, the actual decade itself and how that decade used sitcom [tropes] to tell these stories is connected to where our character is," explained Olsen to Variety. "She is losing it in Modern Family for a reason, and it's not in the '50s. Because the '50s is everything's all together and we don't see anything that's happening; we're post-World War Two, we're like suburban family and we are having a kick ass economy kind of thing, and you can see that, and they really embraced what was happening with these. It is completely necessary to the story which decade we're in."
Schaeffer was able to maintain her chief vision for the series as they began to flesh what the story was going to be. "The thing that we always held on to is that at the end, it is her choice," shared Schaeffer. "And we also tell the story of her acceptance of herself as the Scarlet Witch. So becomes this this enormous acceptance sandwich."
To hear the rest of Olsen and Schaeffer's chat, head on over to Variety to catch their Dream Team series.
Interested in learning more about WandaVision? Be sure to catch the following breakdowns:

All episodes of Marvel Studios' WandaVision are now streaming on Disney+.
Want more exciting information about Phase 4? Find the latest Marvel Cinematic Universe news right here — and stay tuned for more!
This is just the beginning of the Phase 4 news. Stay tuned to Marvel.com for more details! And be sure to follow Marvel on Facebook, Twitter, and Instagram.
Looking for more Marvel movies and shows to stream? Check out everything on Disney+, Hulu, and ESPN+ right here, and where to find all your favorite Super Heroes right here. Sign up for Disney+ and start streaming now!
The Hype Box
Can't-miss news and updates from across the Marvel Universe!