Comics
Published May 26, 2021
Celebrate AAPI Heritage Month with These Mighty Marvel Moments
Featuring Shang-Chi, Silk, Jimmy Woo, Jubilee, and more!
Have you tried Marvel Unlimited yet? It's your all-access pass to over 28,000 Marvel comics, available at your fingertips. Sign up now to enjoy your first year for $60! 
Marvel celebrates Asian American and Pacific Islander Heritage Month with these Mighty Marvel moments! They are Spider-Heroes, Avengers, mutants, mages and Hulks—incredible fighters and superhumans with a cause. Read the comic stories behind these AAPI characters on Marvel Unlimited, and continue reading with even more tales from AAPI creators.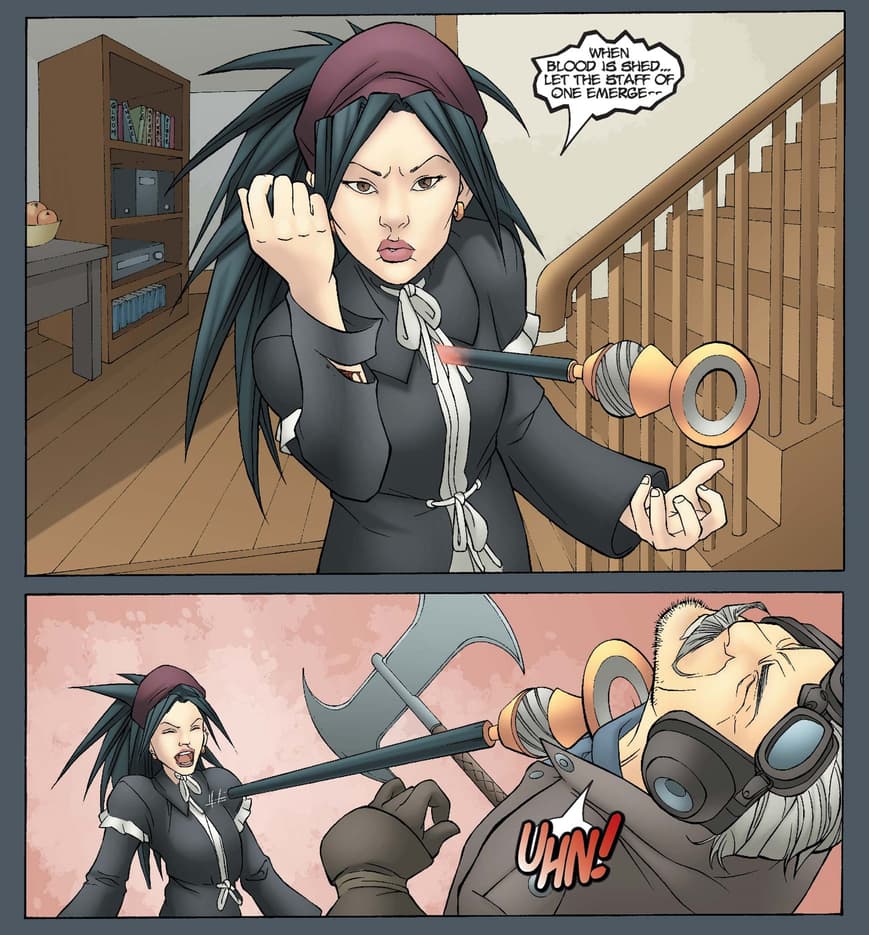 What would you do if you discovered that your parents were Super Villains? For sorceress Nico Minoru and her friends the answer was simple: Run away. In her debut series, RUNAWAYS (2003), Minoru did just that alongside six Los Angeles teens who would go on to form their own super-team as the "Runaways." Armed with her Staff of One, an ancient relic imbued with mystic power, Minoru cast spells to stay alive. Although, her magic operates with two interesting caveats—blood must be spilt to activate the Staff, and she can never replicate the same spell twice. The Staff of One is also a key part of her familial legacy—both of Minoru's parents were sorcerers empowered by the Gibborim, an ancient race of giants.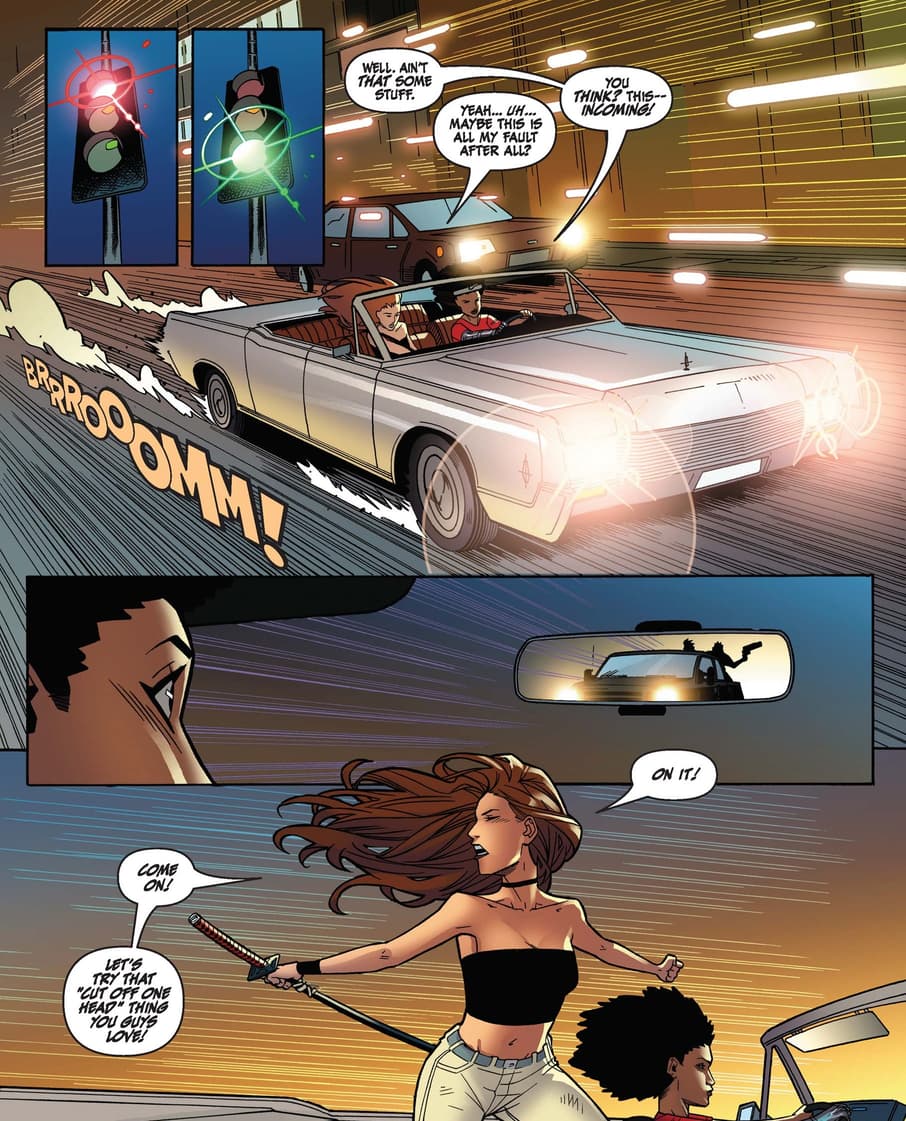 Master martial artist Colleen Wing has spent most of her life fighting for the defenseless, often beside her best friend Misty Knight and longtime allies Luke Cage and Iron Fist. But regardless of whether she's teamed up or solo, this Hero for Hire always comes out ahead!
Since her earliest appearance, Colleen's friendship with Knight evolved into a professional crimefighting partnership, a collaboration that gave rise to their own Hero for Hire business in Knightwing Restorations Inc. Today, the Daughters of the Dragon tackle their own missions, but that doesn't mean they don't come together as one of Marvel's premiere team-up duos.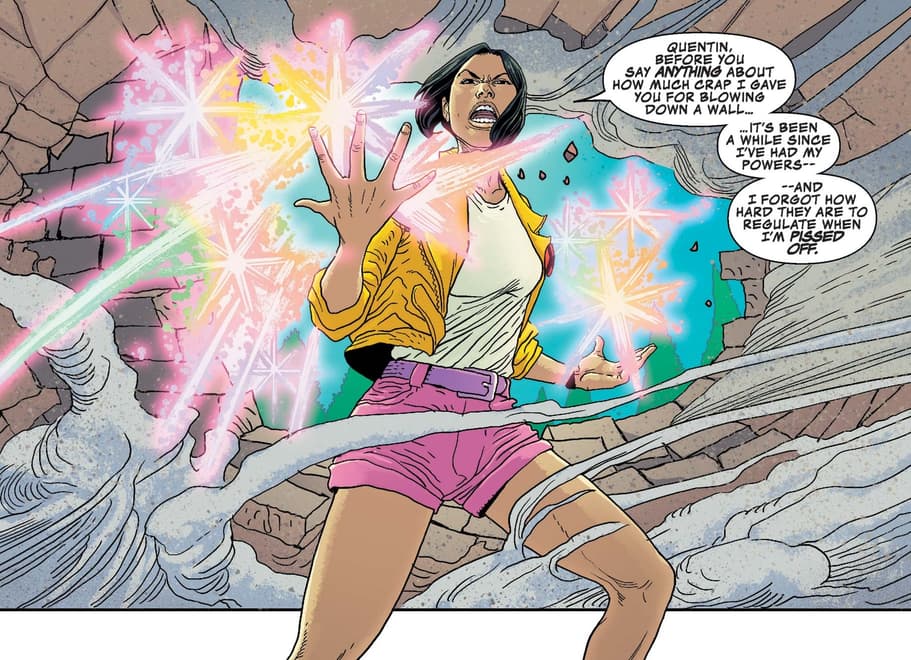 The X-teen-turned-teacher held her ground against the mutant vampire menace in the pages of 2017's GENERATION X, a full circle callback to her time as a student in the series' first volume. After regaining her ability to discharge fireworks in issue #86, Jubilee returned to form against this amalgamation of the St. Croix siblings, duking it out with an explosive light show to save her students and the school.
Need more Jubilee dazzle? Say no more.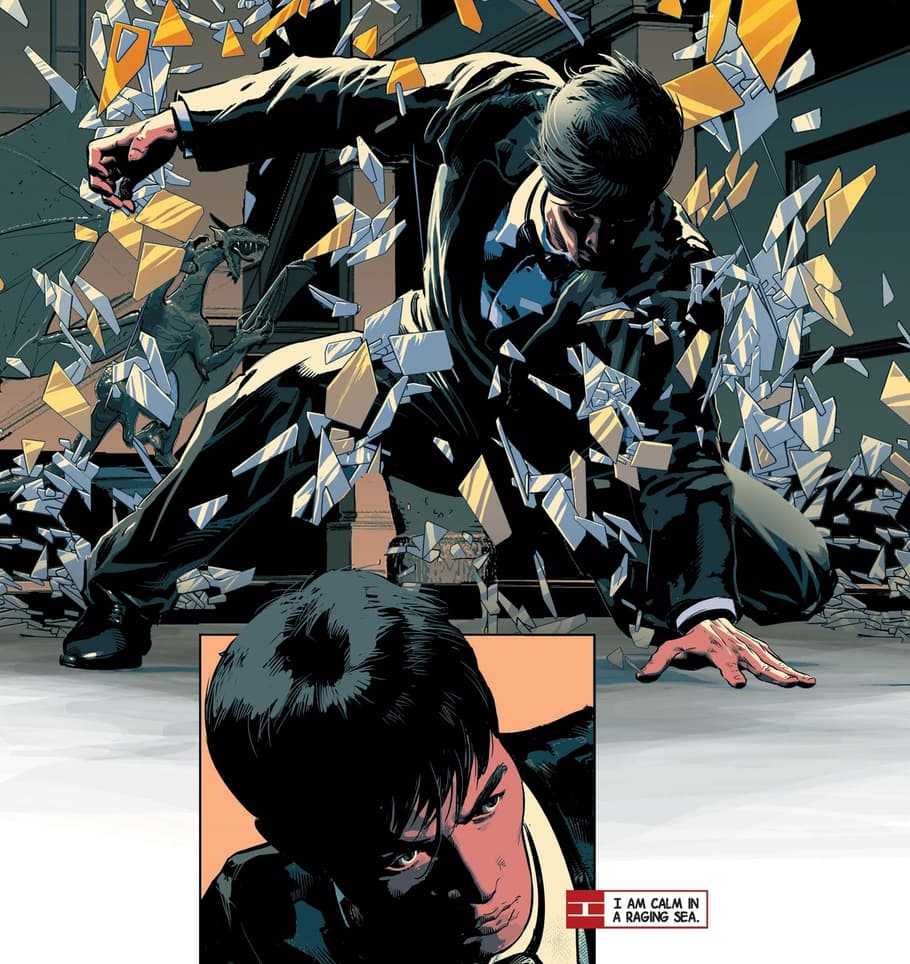 After becoming a newly minted member of Earth's Mightiest Heroes (2013's AVENGERS #11), Marvel's greatest fighter traveled with the Avengers to a Macanese casino that served as a front for illicit A.I.M. dealings. Shang-Chi slipped into his James Bond best to crack the secrets behind this evil agency's growing arsenal, a concerted effort in the war to come. Continue with the complete INFINITY event, or read even more Shang-Chi starter stories here!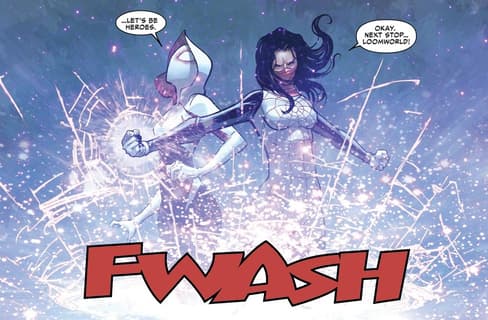 Read Silk's fight against the Inheritors in the pages of AMAZING SPIDER-MAN (2014)!
Bitten by the same radioactive spider that gave Peter Parker his abilities, young Cindy Moon, AKA Silk, was at first terrified by her newfound spider-powers, and was sequestered away for a considerable amount of time by magnate Ezekiel Sims. Over the course of her imprisonment, Cindy was denied of family, friends, and any shot at a normal life, although she did extensively train to become the hero she is today.
Silk's first battles were against Morlun and his family, the Inheritors, beings who specifically hunted heroes with connections to animal totems. As the Multiverse was combed over for every spider-man, woman, child, and pig, Silk entered the SPIDER-VERSE event to stake her own spider-claim.
Read the complete event on MU now, and continue your reading with Silk's brand-new ongoing series by Maurene Goo, Takeshi Miyazawa, and more.
[RELATED: Maurene Goo Weaves a Web on All Things Cindy Moon, Journalism, and the Korean-American Identity]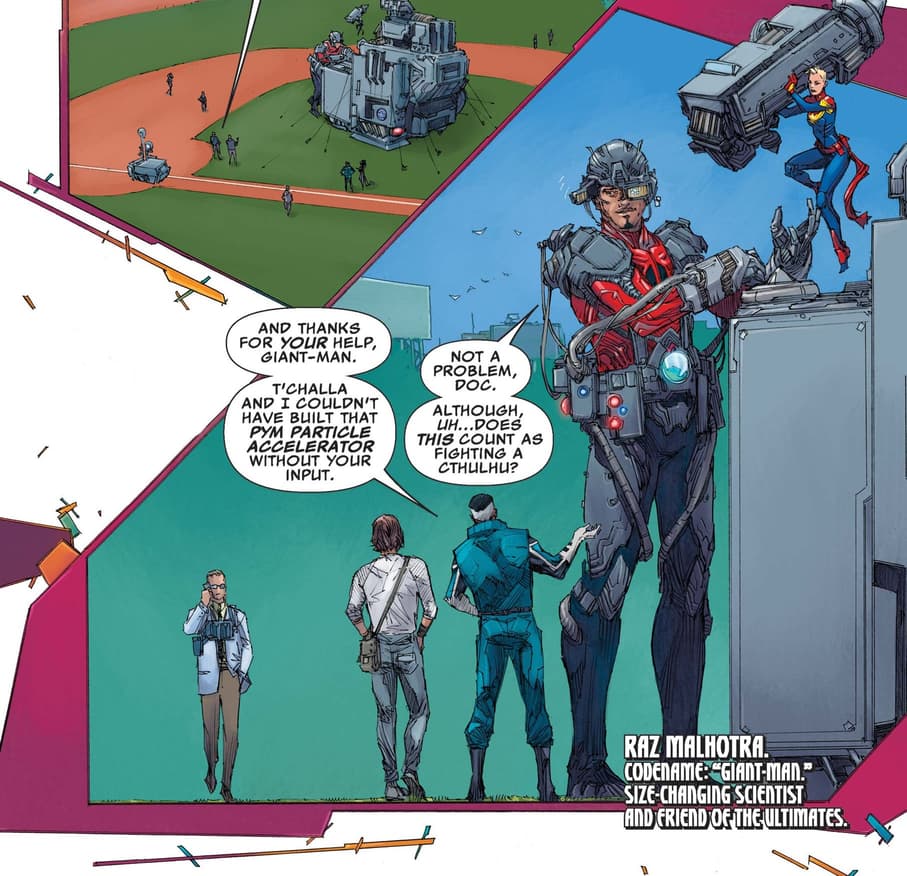 The A.I. technician and biochemist became a super-sized hero all his own in the pages of ULTIMATES (2015)! While serving with Captain Marvel's crew of interdimensional defenders, Malhotra used his advanced knowledge of Pym Particles to create a serum that touched on all three axes of size change: size, strength, and density. Using this enhanced formula against the Infinaut, a cross-reality being of mysterious origin, Malhotra shrunk down the tyrant before they could plant its giant feet on Earth.
All in a day's work for a Giant-Man! Read more of Raz's adventures in WAR OF THE REALMS tie-in series GIANT-MAN (2019).
[RELATED: 5 More Giant Men to Stand with Giant-Man]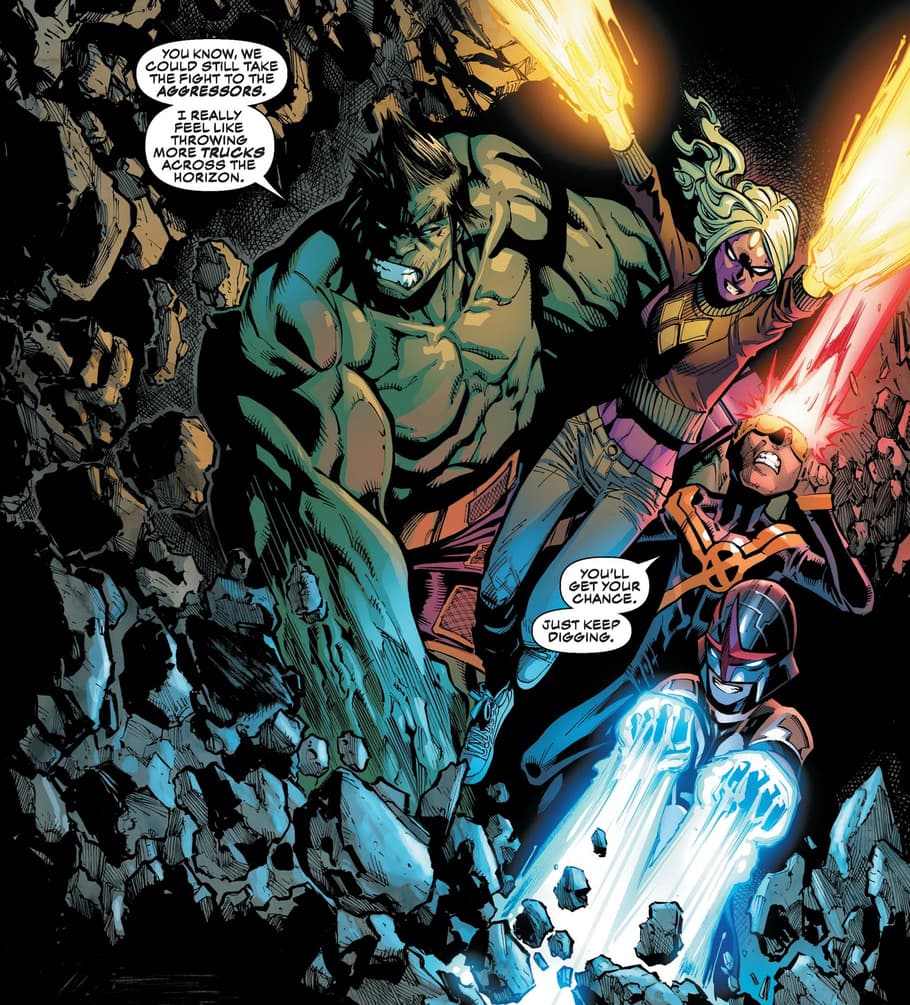 Greg Pak, Frank Cho, and Mike Choi introduced readers to the Gamma-green version of Amadeus Cho in his debut solo series as the "Totally Awesome Hulk"! In order to save Bruce Banner from becoming the center of a radioactive meltdown, teen whiz Amadeus absorbed the original Hulk's powers... without losing his mind.
And, in CHAMPIONS (2016) #1, the newly-minted Hulk became a team member of Ms. Marvel's Champions, a collective of teen heroes that address global issues too messy for the grown-ups. Revisit Amadeus' full heroic history here!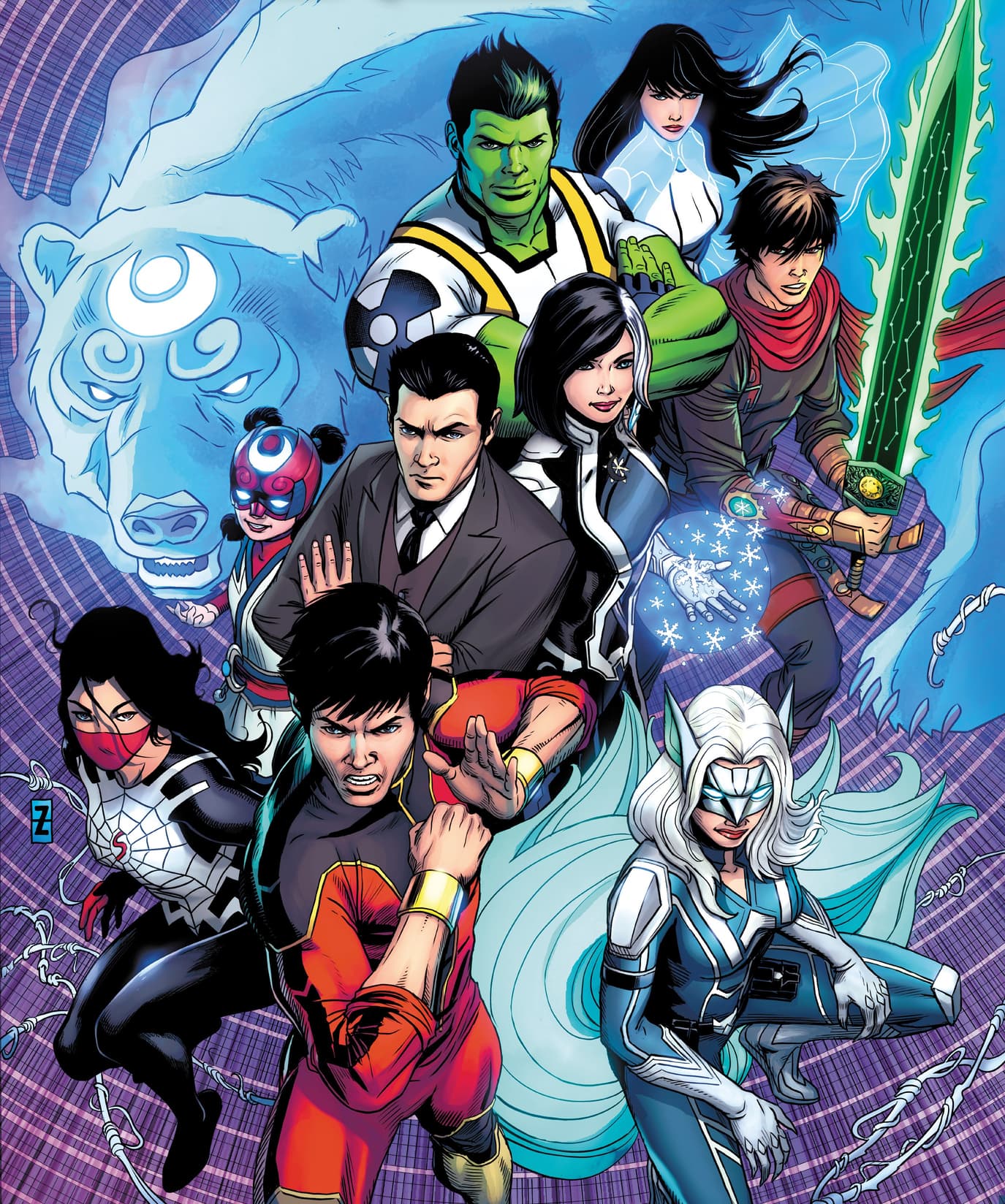 Jimmy Woo. Silk. Brawn. Shang-Chi. Luna Snow. Crescent. Io. Sword Master. Aero. Wave. White Fox.
During the events of WAR OF THE REALMS, super-agent Jimmy Woo pooled together his resources to assemble an all-new Agents of Atlas. Under his foundation, this globe-spanning team was comprised of the newest heroes in the Marvel Universe. Their goal was simple: to defend and protect the Pacific Rim from Sindr, Immortal Queen of Muspelheim.
But the Agents didn't stop there. Once Earth had been successfully defended from Malekith's hordes, the gang got back together in AGENTS OF ATLAS (2019).
This time, the roster had expanded, and Amadeus Cho officially became field leader. The team's imperative mission was to defend the cross-Asian portal city of Pan, a technological dreamworld that was as dangerous as it was visionary. Jimmy's agents paired science with magic (plus the forces of nature), to take down Pan's more monstrous residents.
And, this fan-favorite super-team enters entirely new waters in ATLANTIS ATTACKS, a titanic tale of gods and the underdogs who worship them. This series is now complete on Marvel Unlimited, so catch up today. King Namor: friend or frenemy?
[RELATED: Read the New 'Agents of Atlas' on Marvel Unlimited]
Want to celebrate even more Marvel AAPI history? Read these pivotal comics runs and history-making moments from Asian American and Pacific Islander creators!
Follow Marvel Unlimited on Twitter and Facebook to stay tuned in to weekly announcements, articles, and more, all at @MarvelUnlimited. Follow us today to join the conversation with thousands of fellow fans, and let us know what you're reading!
The Hype Box
Can't-miss news and updates from across the Marvel Universe!