Comics
Published October 18, 2021
New Infinity Comics This Week
X-Men! Ghost Rider! Jeff! Take a look at the digital-exclusive stories hitting Marvel Unlimited!
Have you tried Marvel Unlimited yet? It's your all-access pass to over 29,000 Marvel comics, available at your fingertips. Download our all-new, supercharged app on the App Store or Google Play today and save 50% off your first month!
Hitting the Marvel Unlimited app this week: Three all-new vertically-scrolling issues from the Infinity Comics lineup, stories designed exclusively for phone and tablet as told by Marvel's top creators!
[RELATED: Introducing Marvel's Infinity Comics]
Enjoy new issues from Marvel Unlimited-exclusives X-MEN UNLIMITED, GHOST RIDER: KUSHALA, and fan-favorite IT'S JEFF rounding out the week this Friday!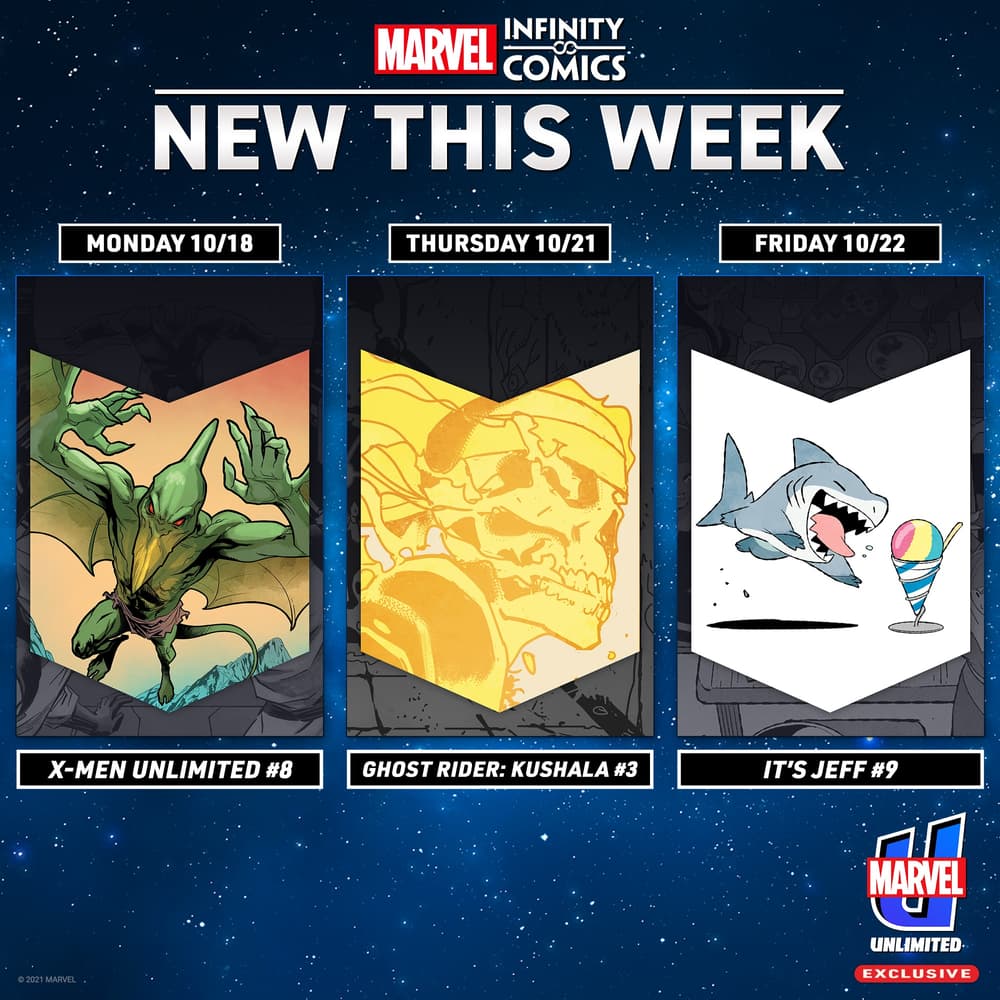 Read up on each new Infinity issue below, and stay posted to @MarvelUnlimited on Twitter and Facebook for more breaking announcements.
X-MEN UNLIMITED INFINITY COMIC #8
Part 4 of the "X-Men: Green" arc! Continue this weekly X-Men anthology series with the next phase in Nature Girl's evolution. Plus, what is Sauron doing in this story!?
X-scribe Gerry Duggan teams with artists Emilio Laiso and Rachelle Rosenberg for this unexpected arc that kicked off in issue #5. When tragedy washes up on the shores of Krakoa, one X-Man decides to take matters into her own hands, going against the wishes of the Quiet Council and the laws of the young mutant nation. But with the planet on the line, she's determined to do what it takes… no matter what the X-Men throw in her way.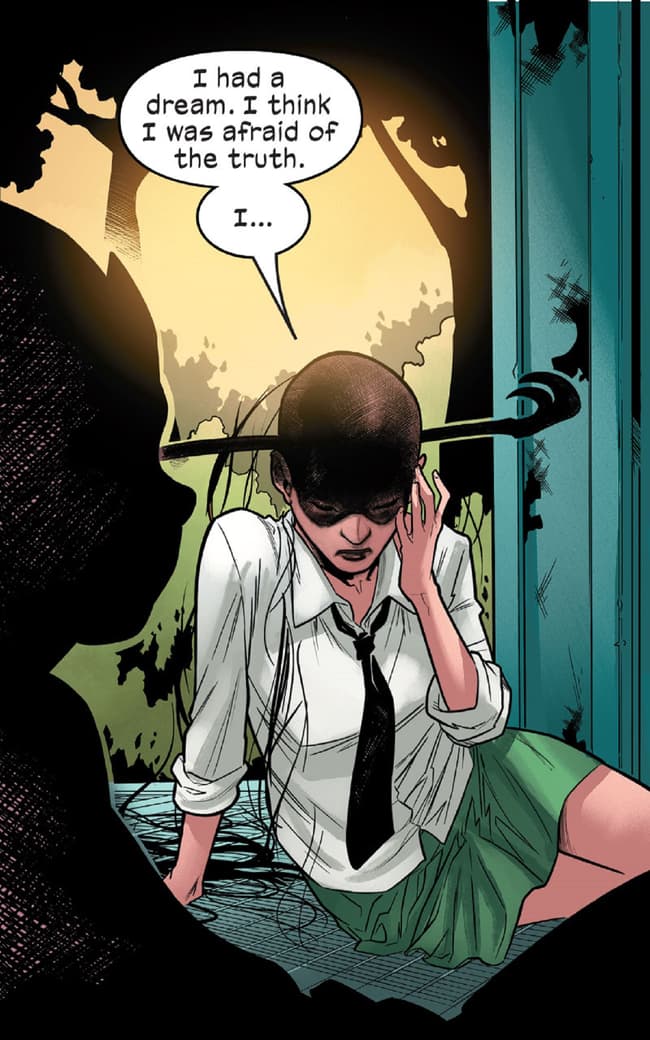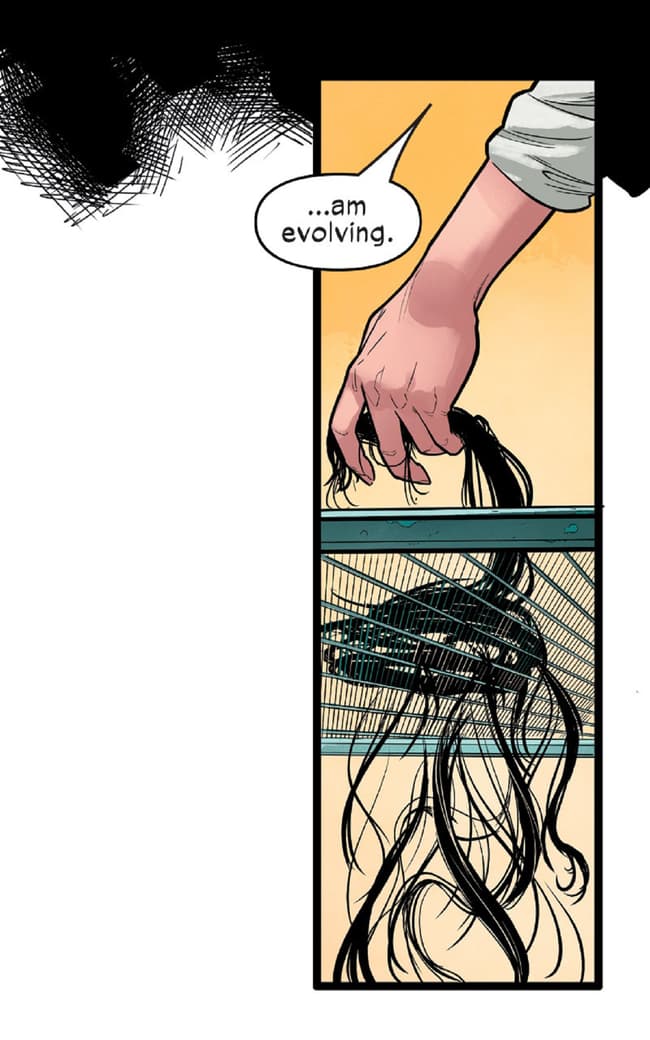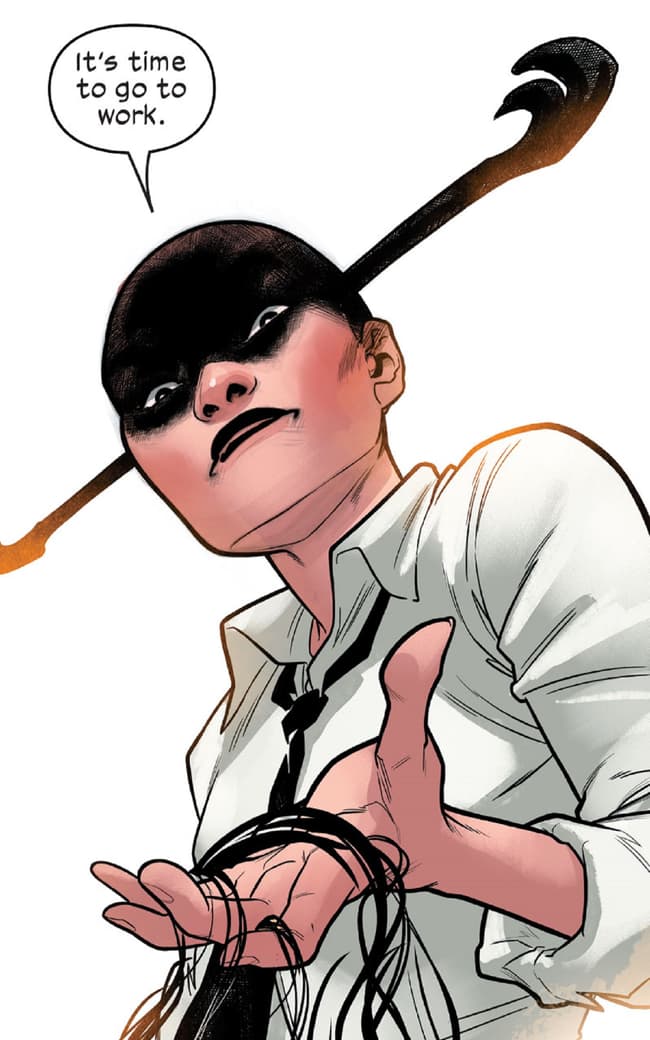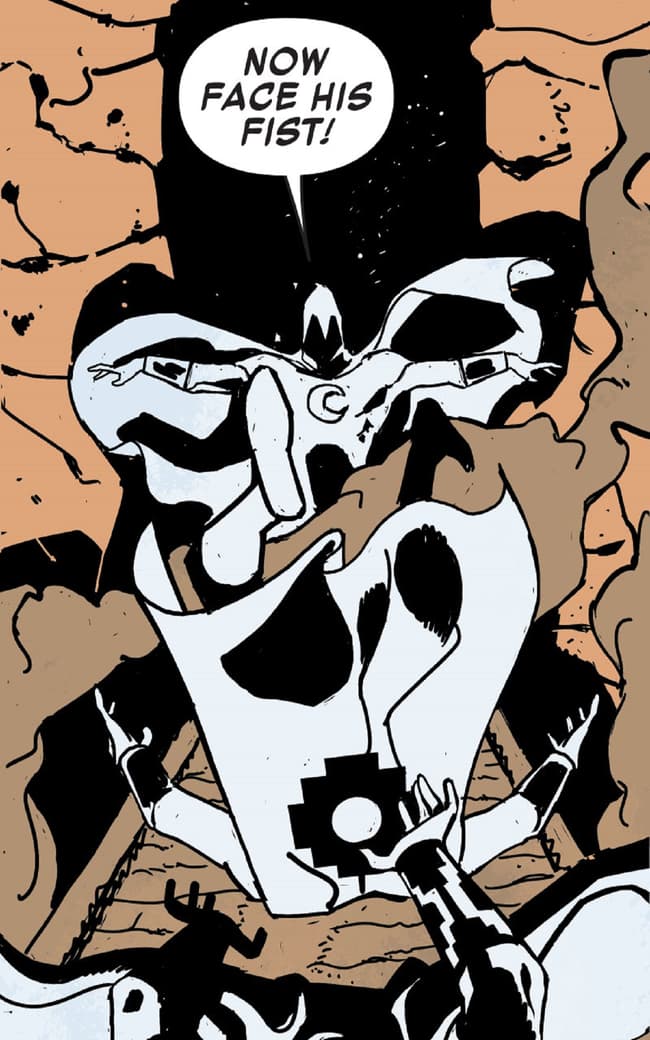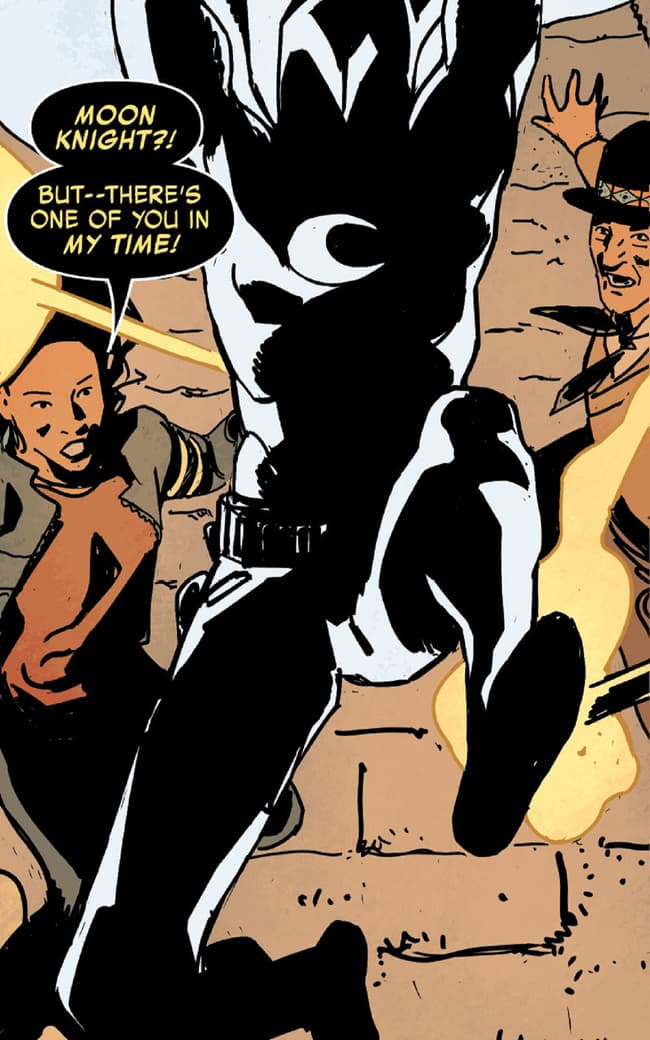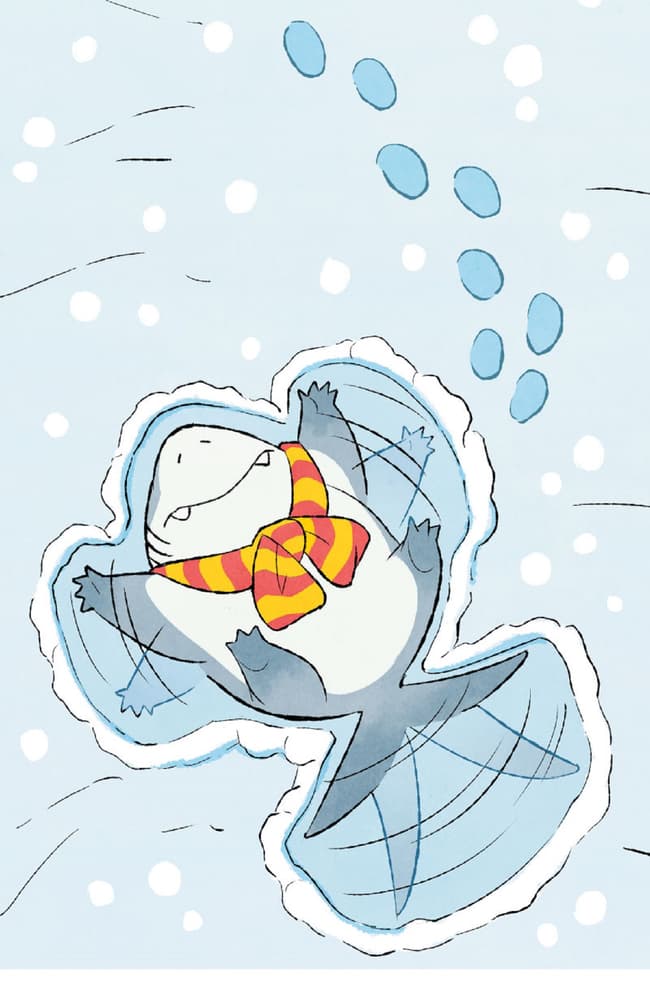 Read up on more of our top comic picks of the week, and start your comics reading with the all-new, all-different Marvel Unlimited! Download the app for iOS or Android devices today to gain this award-winning experience.
Follow Marvel Unlimited on Twitter and Facebook to stay tuned in to weekly announcements, articles, and more, all at @MarvelUnlimited. Follow us today to join the conversation with thousands of fellow fans, and let us know what you're reading!
The Hype Box
Can't-miss news and updates from across the Marvel Universe!