Comics
Published April 14, 2022
The Past, and Future, Wolverine
Read the complete 'X Lives/X Deaths of Wolverine' event, a special bonus release now on Marvel Unlimited!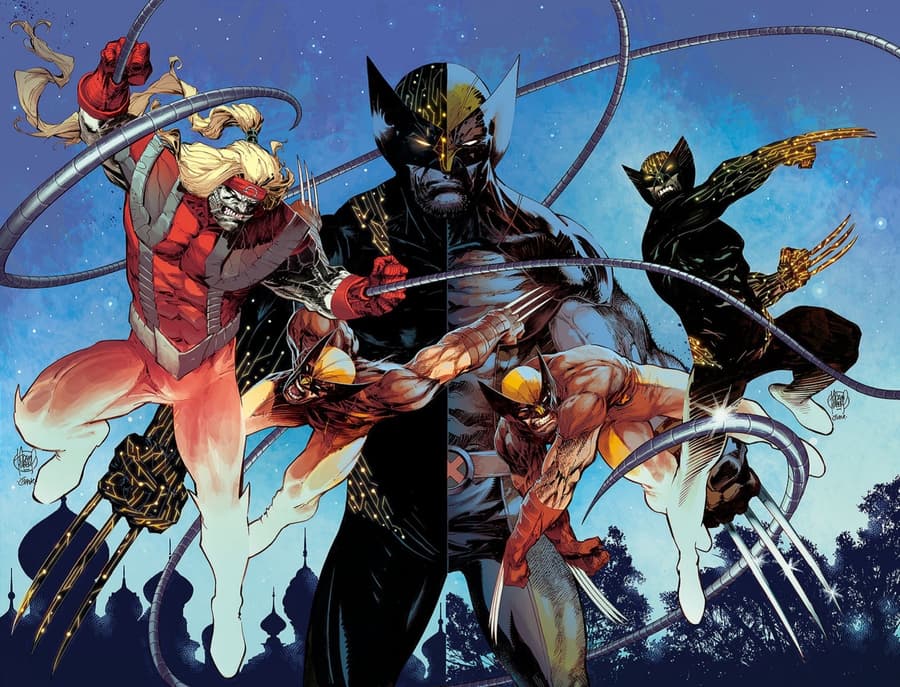 New on Marvel Unlimited: Two interlocking series. One unwritten future. A special bonus release that's just dropped today, X LIVES OF WOLVERINE (2022) and X DEATHS OF WOLVERINE (2022) are now available to read in full! From writer Benjamin Percy and artists Joshua Cassara, Federico Vicentini, and Adam Kubert comes this journey across Wolverine's history (and future), a transformative epic packed with revelations and exciting developments not just for Logan but for all of mutantkind!
To prevent a tragedy, the mutant known as Wolverine must travel to various points in time to prevent the death of a key figure in mutant history—Professor Charles Xavier. But that is only the beginning…because for every life, there is a death! Fan-favorite eras, and the future yet to come, are explored anew in this 10-part, time-shredding saga.
And, one of the main antagonists in this event is Mikhail Rasputin, an Alpha-level mutant who is working with the anti-mutant organization, XENO. To make things extra awkward, he is not only an enemy of Krakoa but the older brother of Colossus and Magik. With the Cerebro Sword in his possession and his matter manipulation powers, Mikhail sends longtime Wolverine enemy Omega Red through time with a crucial goal: kill Professor X. If there's no Xavier, there's no Krakoa. But do you think the nation of Krakoa is going to let that stand? No way!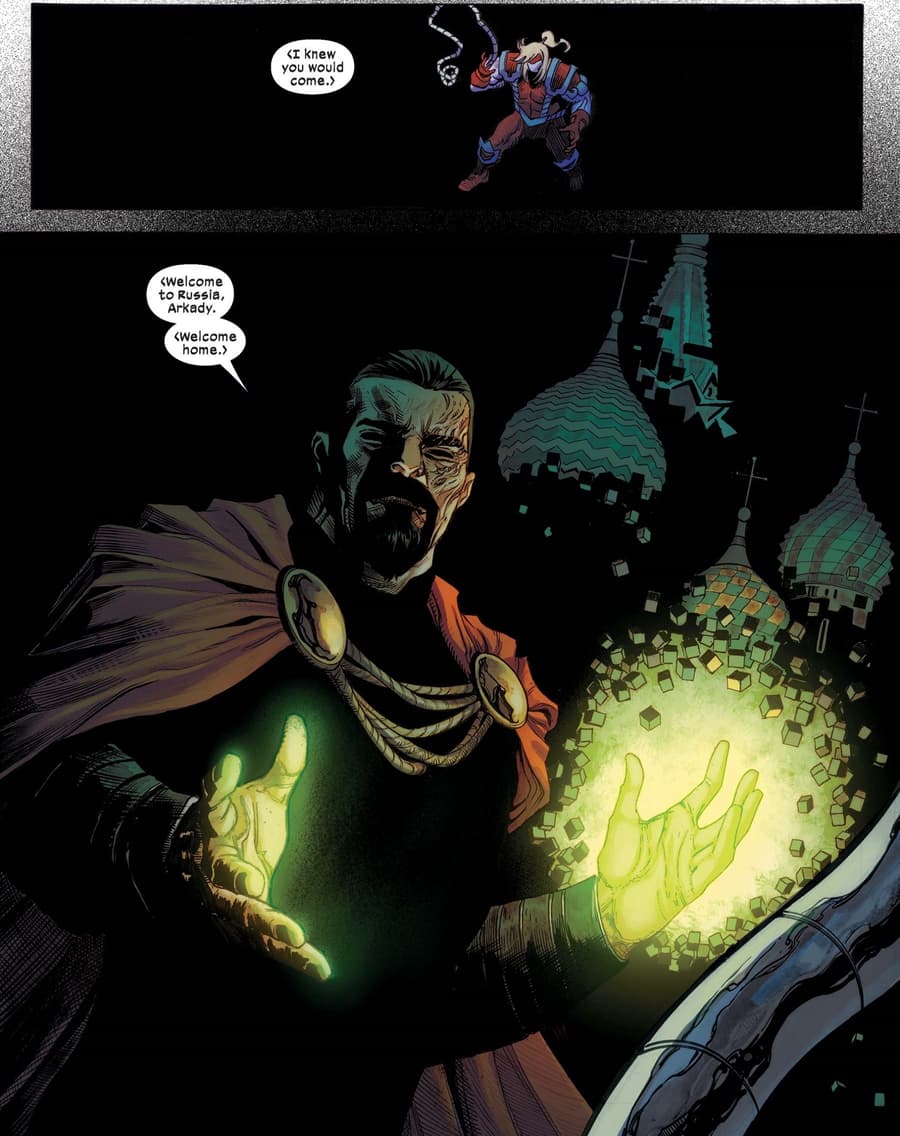 Looking for even more backstory on the X LIVES/X DEATHS event? Read the 10-part LIFE OF WOLVERINE Infinity Comic on the Marvel Unlimited app for a deeper exploration of Wolverine's history—in chronological order!
Now, let's take a look at some of the Wolverines seen during this wild race against time.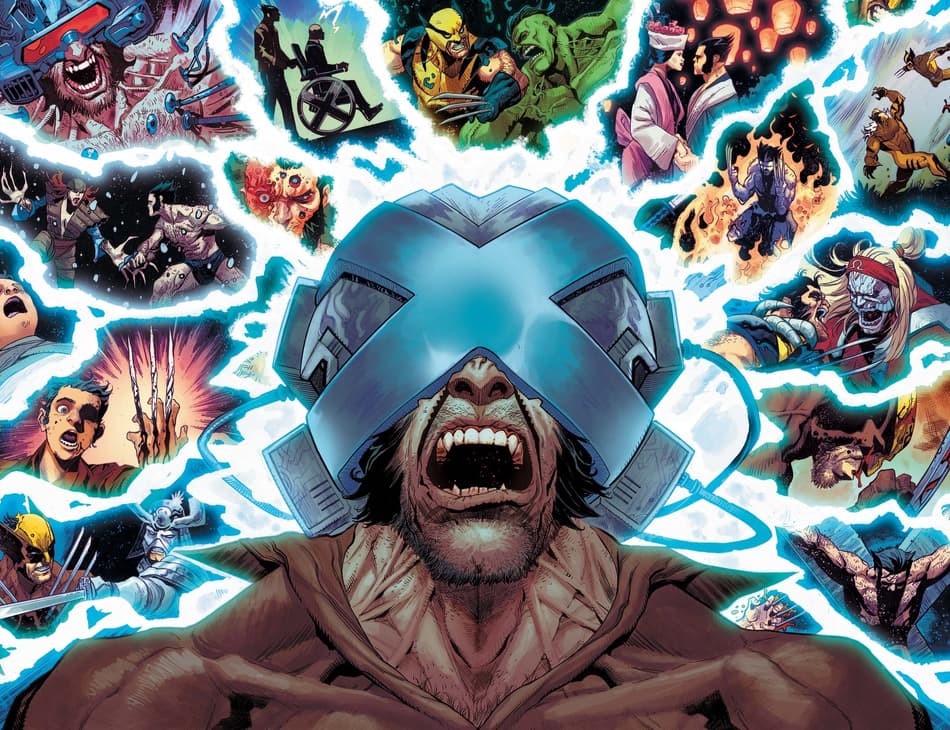 You know him, you love him, he's the present Wolverine! He's been tasked with tracking down Omega Red through time to defend Professor X and the entire Xavier bloodline. The only catch? Wolverine must relive his past too while keeping his mentor—and family—alive. To pull off this time warp, Wolverine's consciousness is transposed by Jean Grey and Xavier into past iterations of himself such as when he was a Team X operative, a World War II soldier, and even Weapon X. He doesn't appreciate when Omega Red possesses his body—during a Team X mission in Colombia—and lets Omega Red know in the present by slicing him in half.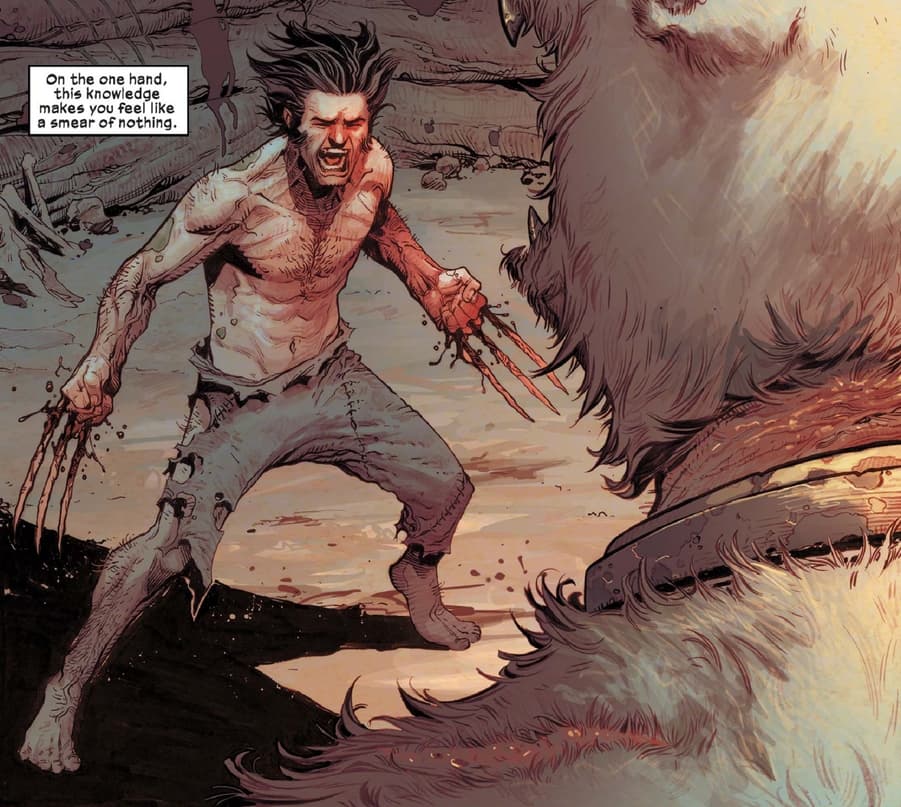 Logan is a skinny teenager in 1900's Northern Canada. When the story shifts to him, he's in the middle of fighting a polar bear for sport. After the fight, he travels to the coastline to protect Captain Benedict Xavier from his crew and a whale, all possessed by Omega Red! Logan saves the captain, and he is so thankful that he offers to arrange Logan English citizenship as a Royal Navy cadet. Logan declines; he's all about the wilderness. As a token of gratitude, the captain gives him a watch/compass, which the present Wolverine still holds to this day.
[RELATED: The Complete History of Wolverine: The Origin Begins]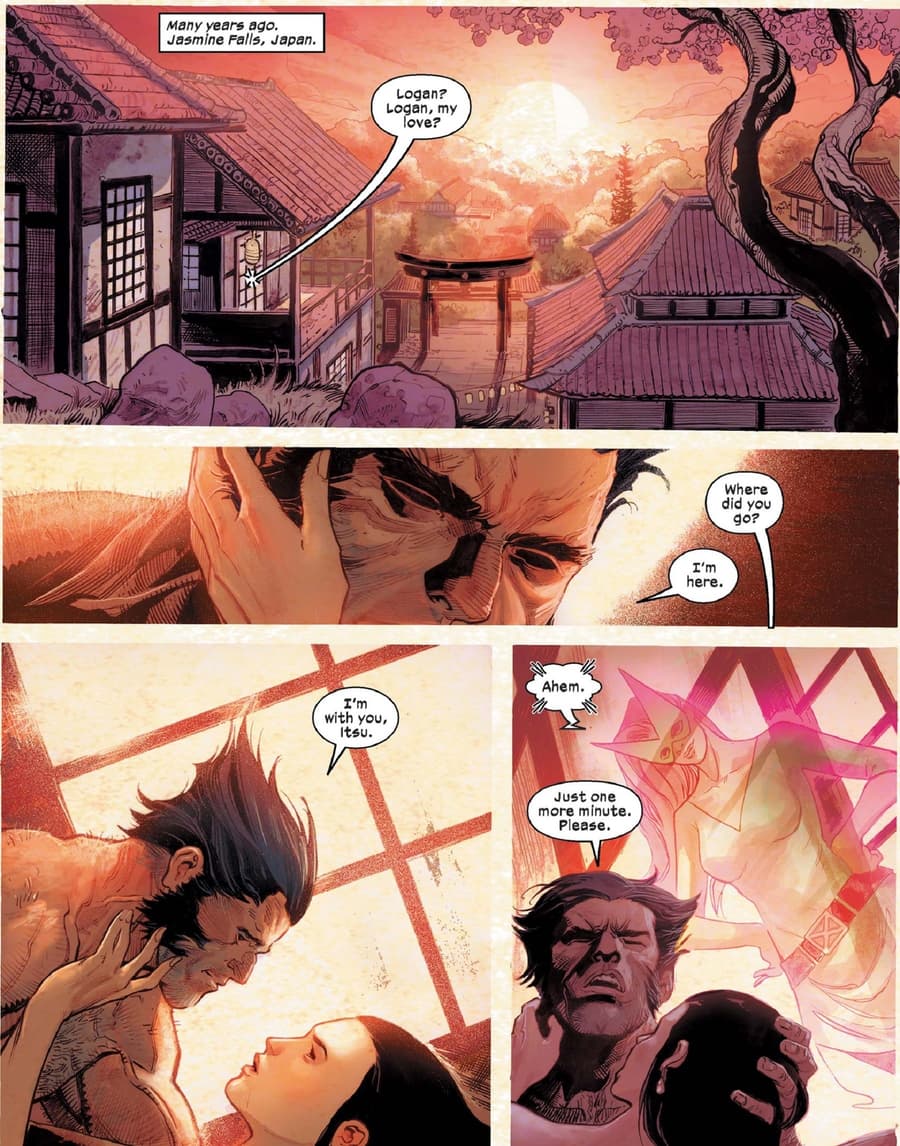 Wolverine is back in Jasmine Falls, the idyllic Japanese village he first set roots in after World War II. He gets to see his late wife, Itsu, and tells Jean Grey to let him spend "one more minute" with her. Unfortunately, Omega Red takes control of Itsu, and the sweet moment turns sour! Red has the idea to remove Wolverine from the equation—permanently—so he can kill Professor X without interruption. To add to the chaos, Romulus appears. Wolverine goes berserk, letting out all his anger. Romulus retreats, but Wolverine knows the fate of his family (as revealed in 2006's WOLVERINE #40) and that this won't be the last time he sees the animalistic villain who has ruined so much of his life. Wolverine has a few more seconds with Itsu before he's whisked away to another era…
[RELATED: The Complete History of Wolverine: War, Love, and Espionage]
Wolverine is on a black ops mission with Team X in the Amazon but breaks from the group to find Professor X, who is also there during this time. All of a sudden, Wolverine's possessed by Omega Red, taking the "if you can't beat them, join them" motto to a whole new level. This version of Wolverine is close to achieving Red's goal until Sabretooth steps in, furious at Wolverine for deserting the team. They battle, and ironically enough, Professor X is able to escape his demise as they brawl. Omega Red Wolverine loses via his heart being ripped out and eaten by Sabretooth. Bru-tal!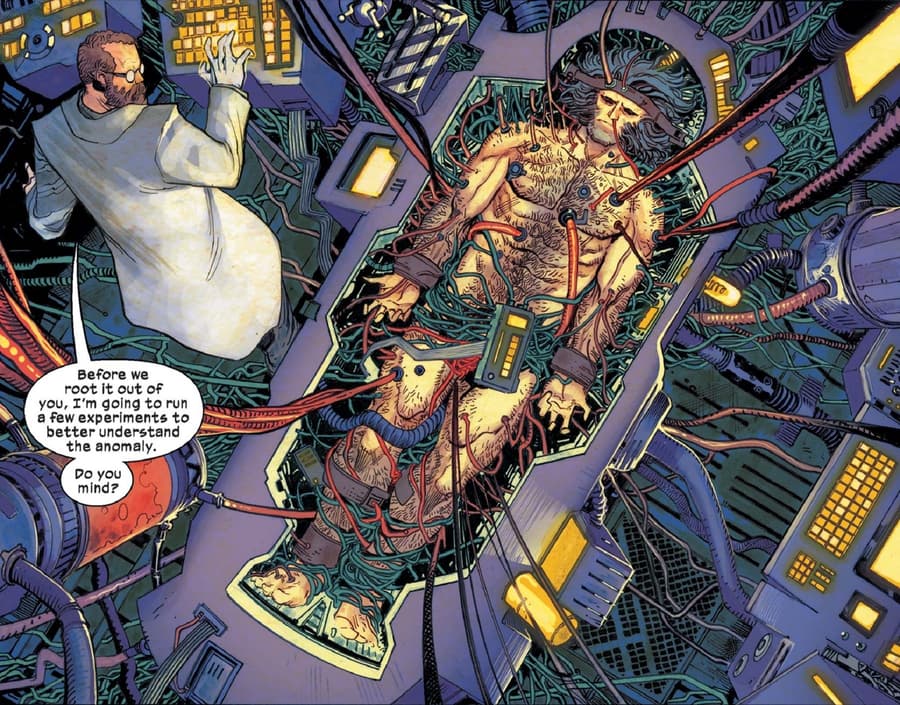 One of the top five worst moments in his life, and he has lots, Wolverine is back in the Weapon Plus Program. Dr. Abraham Cornelius is in the middle of running tests on Weapon X when he notices a "contagion or parasite" in his blood. Surely it couldn't be the symbiote that attached to him during WEB OF VENOM: VE'NAM (2018) #1. Couldn't be! Before this impurity can be removed, Omega Red takes over Dr. Cornelius. Red electrocutes Weapon X, but something weird starts to happen. Weapon X becomes monstrous. He becomes…
[RELATED: The Complete History of Wolverine: From Weapon X to X-Man]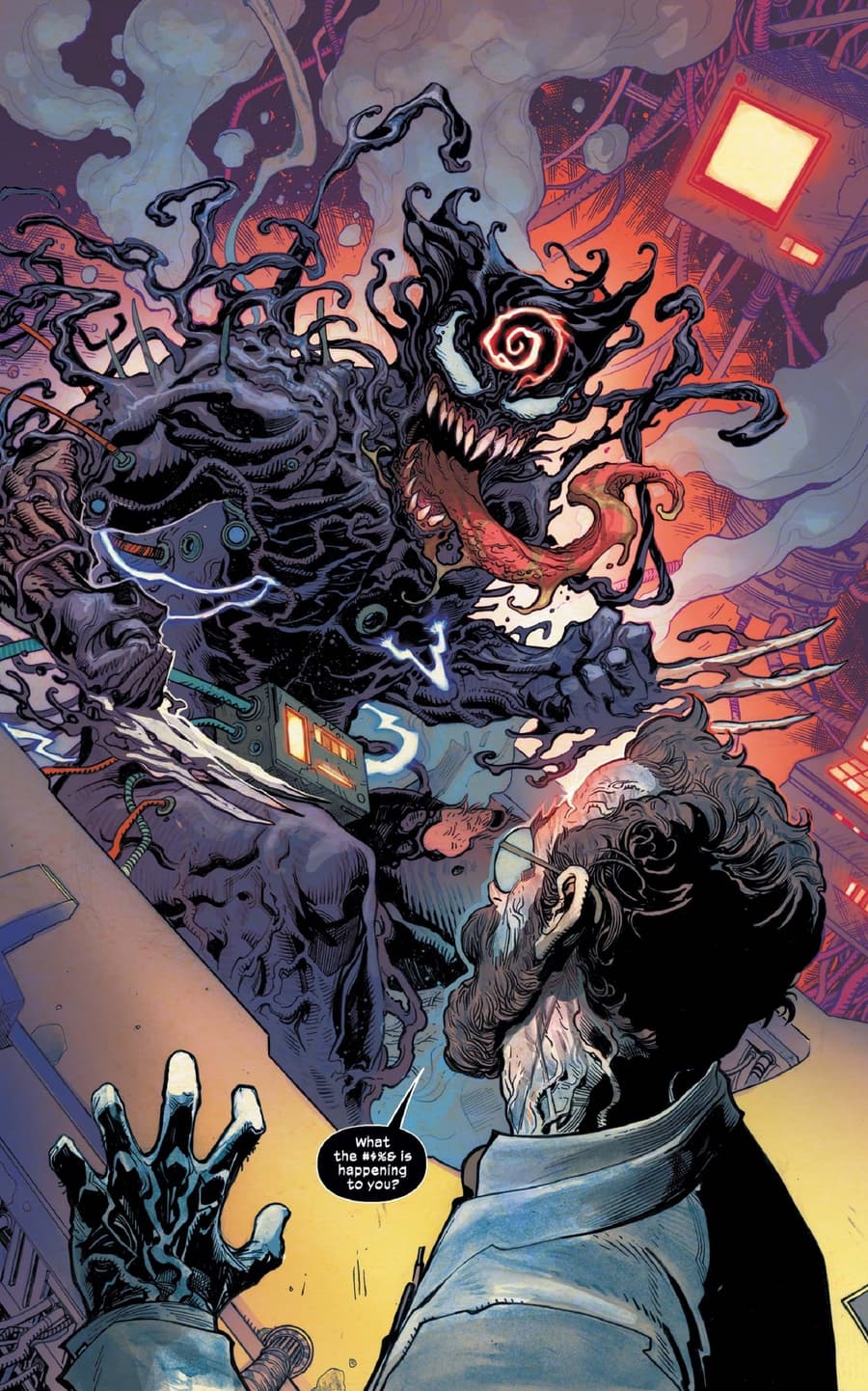 Omega Red's worst nightmare. He's so terrified of this Wolverine that he immediately hops out of Dr. Cornelius' body. Smart decision. Even after Omega Red leaves, this Vemomized Wolverine continues to hunt down the doctor as he has a bone (or two or three) to pick with him. The chase ends when Dr. Cornelius manages to trap this monstrosity and remove the symbiote with fire. A "specimen cleanse," if you will.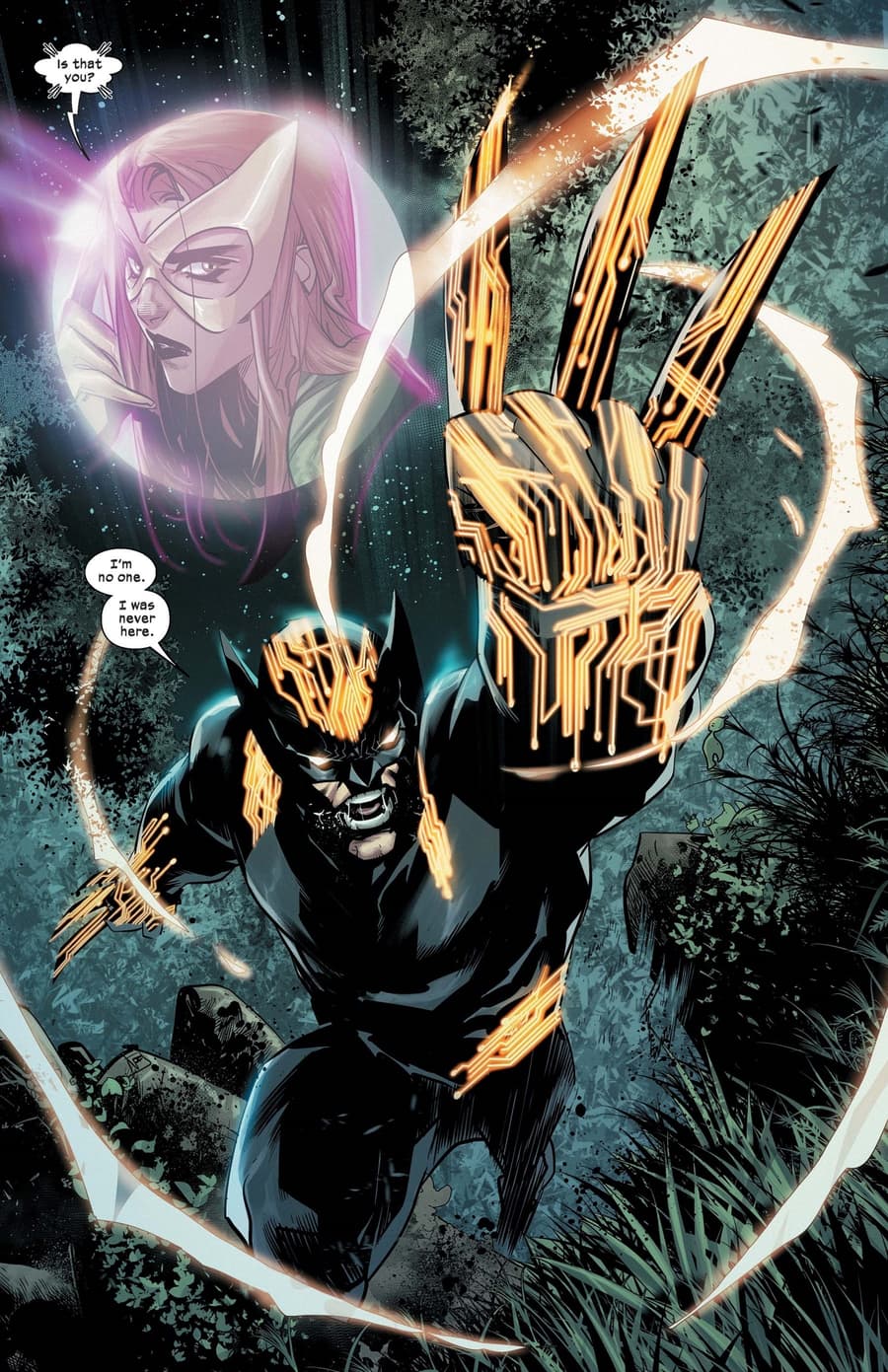 The Wolverine of the future, and he's not doing too great. He is burdened with the knowledge of how every mutant dies (he saw them all) and is infected with the Phalanx's techno-organic virus by Moira MacTaggert. To change this bleak future, he travels to the present to end Moira before she ends all of mutantkind. He teams up with Wolverine (Laura Kinney), Daken, and Scout (Gabrielle Kinney) to stop her and eventually finds her on Krakoa. "Omega Wolverine" achieves his mission, but Moira hits him with a blast from Forge's neutralizer gun, nullifying his healing factor. The Phalanx virus strips Omega Wolverine to his adamantium skeleton, and the only thing on his—their—mind is turning EVERYONE into a member of the Phalanx by corrupting Cerebro. It takes a concerted effort from the Wolverine crew, Sage (who counterprograms the Cerebro Sword with nanites), and the present Wolverine to halt this futuristic menace.
Remembering the past is tough enough but reliving it, without changing anything, is an extra layer of pain. Read the complete X LIVES OF WOLVERINE and the X DEATHS OF WOLVERINE saga on Marvel Unlimited now, along with the other issues mentioned here! Tell us your favorite Wolverine from this event by following Marvel Unlimited at @MarvelUnlimited on Twitter and Facebook!
The Hype Box
Can't-miss news and updates from across the Marvel Universe!