Comics
Published February 7, 2020
Skottie Young Enrolls in 'Strange Academy'
Acclaimed writer and artist Skottie Young takes us inside 'Strange Academy' #1!
Hey Marvel Insiders – did you know reading this article could earn you 250 points?  All you need to do is sign in or join now before you keep reading!
On Wednesday, March 4, Skottie Young and artist Humberto Ramos are taking Marvel's sorcerers some place they've never been before: a magical school! Young and Ramos' STRANGE ACADEMY is an ongoing series that will introduce readers to a brand new generation of magic users who happen to have Doctor Strange and a number of other veteran sorcerers as their mentors. There are wonders ahead for these young students, but magic always comes with a high cost – and the first year of Strange Academy could prove to be fatal for some of the kids.
Ahead of STRANGE ACADEMY #1, Marvel.com spoke with Young about his new series and what inspired him to create it.
"I've always loved coming-of-age stories," said Young. "GENERATION X (1994) was one of my favorite comics when I was in high school, and I always hoped I'd be able to do a project like that someday. Powerful kids learning about themselves, their abilities and each other makes for some fun stories."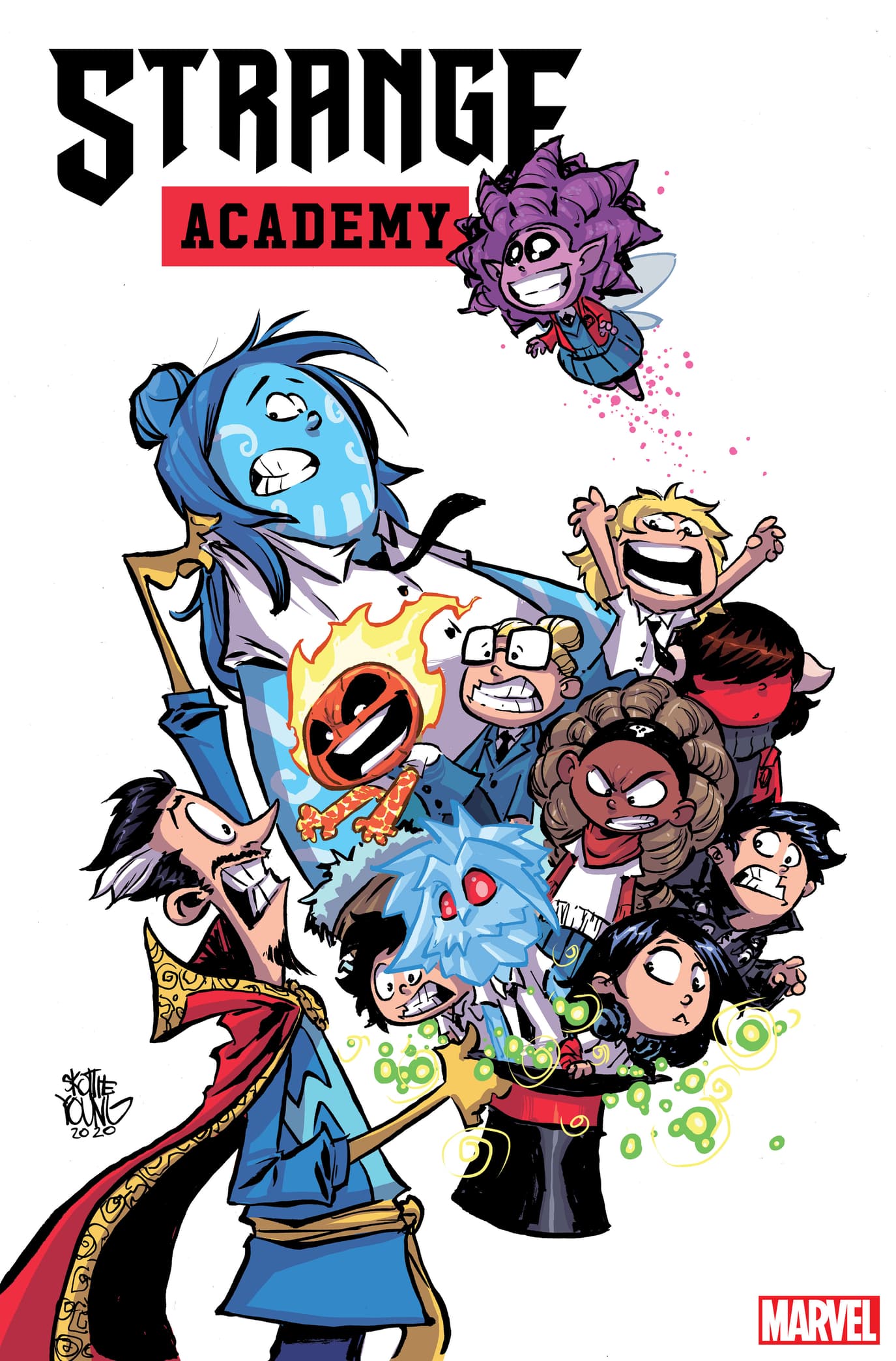 While Young is an accomplished artist in his own right, he turned to Ramos as the illustrator for this series. And for Young, it was a very easy choice to make.
"Humberto has been one of my favorite artists since he first started drawing comics," noted Young. "Over the years, he and I have become close friends and have tossed the idea of doing a project together for some time. When I pitched this to Marvel and they gave me the thumbs up, he was one of my first thoughts because he is so good at drawing kids. This book wouldn't work if we didn't really focus on making these kids look and feel like kids and no one does that better than Humberto. I just didn't think we'd be able to get him!"
Young also tasked Ramos with designing the next generation of Marvel's magicians.
"That's all Humberto," admitted Young. "I described what I saw them as, but the look is all him. I think once or twice, I might have done a quick draw over to show him what I was thinking. That's the fun part of being a writer and an artist is getting to collaborate with my team on the art side while we're building the book."
"I still can't believe that I get a page in my email everyday and it's drawn by Humberto Ramos," added Young. "This guy is one of my heroes. It's amazing, but also intimidating. He's one of the best in our business and has worked with so many great writers and drawn all the characters. It's a fun challenge to make sure someone like that is having a blast on the project. Also, he probably hates me a bit because of how many characters we created for this book."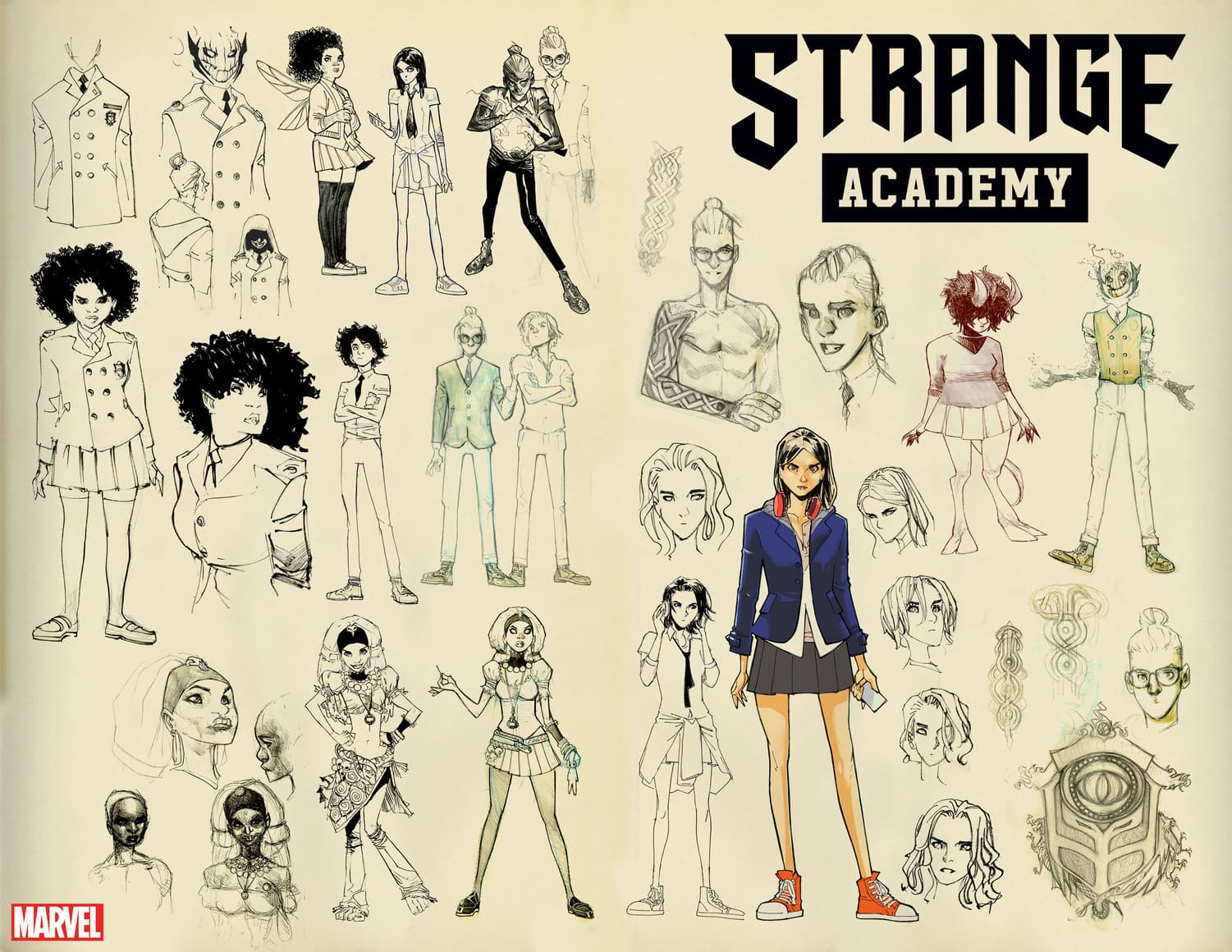 Young also touched upon the reason why Doctor Strange has opened a magic school in New Orleans.
"The world of magic is becoming a scarier place and something is coming," teased Young. "Sometime big, and much more powerful than [Strange]. He made the choice to teach a new generation so that the right side has a better chance of maintaining the balance when things get out of hand."
"[The students are] all new," continued Young. "We have Marvel favorites around the school as [visiting] teachers. But we wanted the reader to see through the eyes of a new character in the Magic Marvel Universe."
Additionally, Young was quick to point out his favorite new characters in the book.
"Doyle Dormammu for sure," said Young. "I love the layers we're stacking with him. I also love Dessy, the demon from Limbo. And I like… you know what? I love them all. Really, they're all equally fun to write and learn about."
Young added that "Zelma for sure [has a major role]. Obviously [Doctor] Voodoo. Other than that, you'll have to read and find out. That's the fun of a book like this, you never know who might show up and join the magic mayhem."
Ultimately, the aspects of the book that Young finds most enticing are "the relationships between all these kids."
"How will twin brothers from Asgard deal with being at school with a Frost Giant? What dark secrets do you think you're hiding from the world and what will you do when Dessy tells you she knows yours? Who likes who? Who likes the same who? Will who kiss who? And of course, I'm all about the big, bonkers magic battles! We have it all."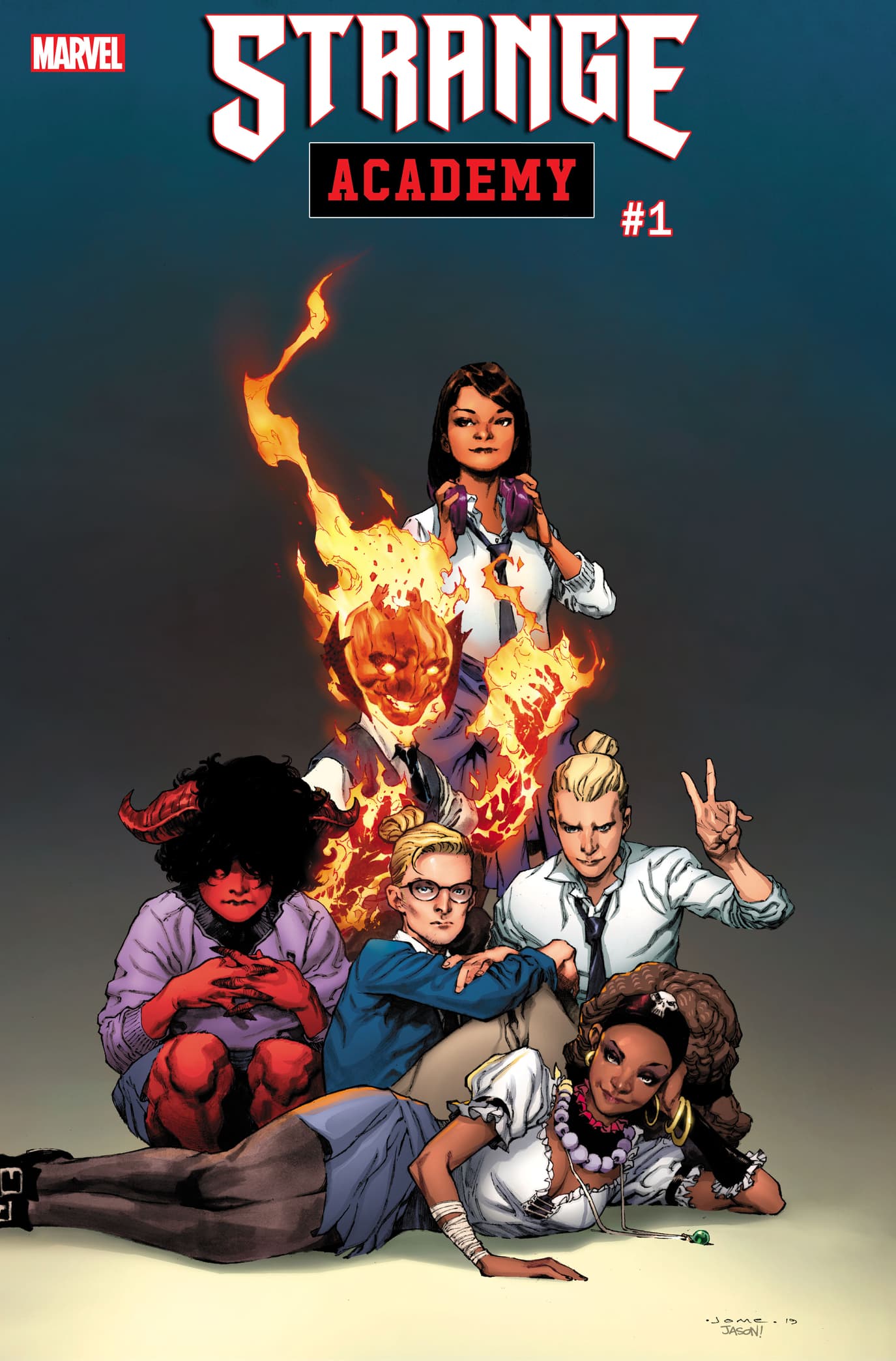 Speaking of magic battles, Young offered a cryptic hint about how Marvel's villains will react when they hear about Strange Academy's existence: "Spoiler alert: they won't like it."
Finally, Young teased his favorite moment from the first issue and some of the upcoming storylines.
"I love the first time we meet Doyle," said Young. "The twins, Iric and Alvi, don't react very kindly. There will be some cool, creepy new magic villains to deal with. We're going to poke around in Doctor Strange's house to see what skeletons are in his closet… or dungeon. And of course, lots of teen angsty drama!"
STRANGE ACADEMY #1, written by Skottie Young with art by Humberto Ramos, goes on sale Wednesday, March 4. Pre-order your copy today online or at your local comic shop!
Have you tried Marvel Unlimited yet? It's your all-access pass to over 25K Marvel comics, all available at your fingertips. Sign up now, and follow us on Twitter and Facebook!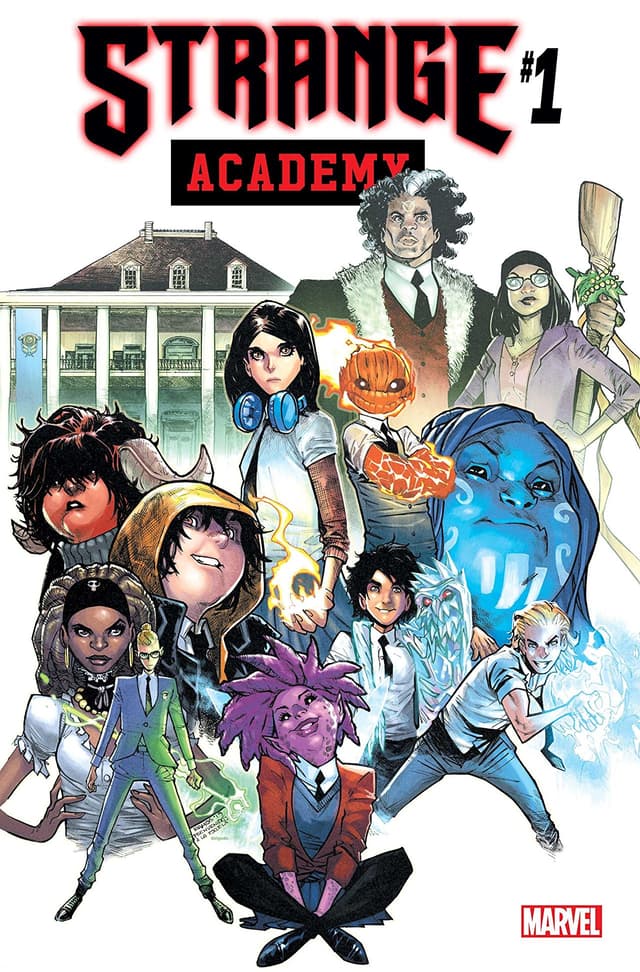 The Hype Box
Can't-miss news and updates from across the Marvel Universe!