Comics
Published August 19, 2022
Ziggy Pig and Silly Seal Return to Claim the Spotlight…By Any Means Necessary
The irreverent duo star in new Infinity Comics series, 'Ziggy Pig and Silly Seal'! We spoke to series co-writer Frank Tieri about what readers can expect.
Have you tried Marvel Unlimited yet? It's your all-access pass to over 30,000 Marvel comics at your fingertips. Start your 7-day free trial, or sign up with plans as low as $9.99 a month.
New on the Marvel Unlimited app: Marvel's most insanely irreverent duo returns in brand-new Infinity Comics series ZIGGY PIG AND SILLY SEAL! Ziggy Pig has hit a dry spell in showbiz, and will do anything to get his name back out there to land a gig (or endorsement). Want to see to what depths he'll plummet? Read the first issue of ZIGGY PIG AND SILLY SEAL INFINITY COMIC by co-writers Frank Tieri, John D. Cerilli, and artist Jacob Chabot!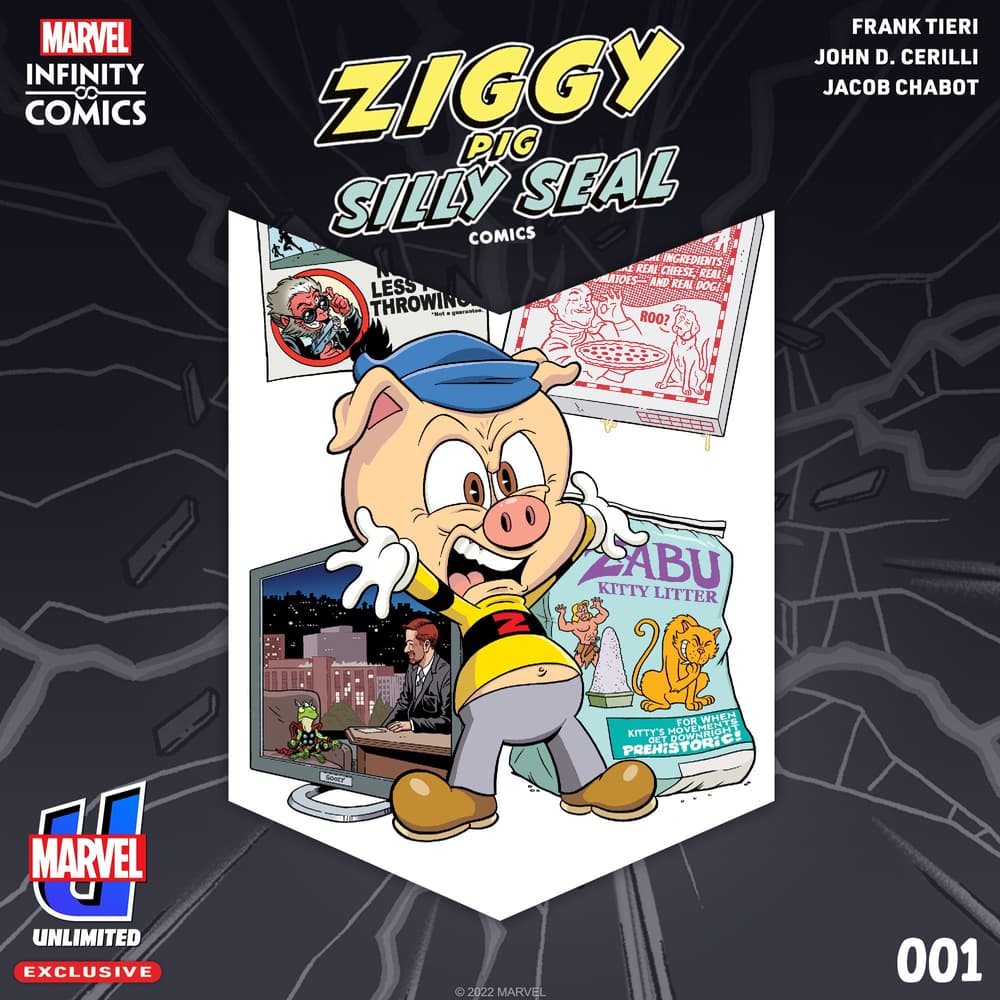 We spoke to Frank Tieri about this screwy story, including Ziggy Pig's latest aspirations and pig-on-pig crime. Read new issues of ZIGGY PIG AND SILLY SEAL each Friday only on the Marvel Unlimited app!
You and John have both worked with Ziggy and Silly a number of times now. Have you always wanted to tell stories starring these two?
FRANK TIERI: The short answer is "no." [Laughs] The truth is, I had never heard of Ziggy or Silly until it was pitched to me and John…by Marvel president Dan Buckley, no less. Turns out Dan had always wanted to bring Silly and Ziggy back and thought I'd have a good voice for Ziggy—which I think I do—but the thing was, we just couldn't figure out the format or the right place to do it. Finally the one-shot [ZIGGY PIG - SILLY SEAL COMICS #1] came out in 2019. And that turned out to be a ton of fun to do, well received, and did well enough to do more—which is why editor Mark Paniccia approached me and John and thankfully our original one-shot artist extraordinaire Jacob Chabot—to get the band back together and do this Infinity comic. And hence why we're speaking now.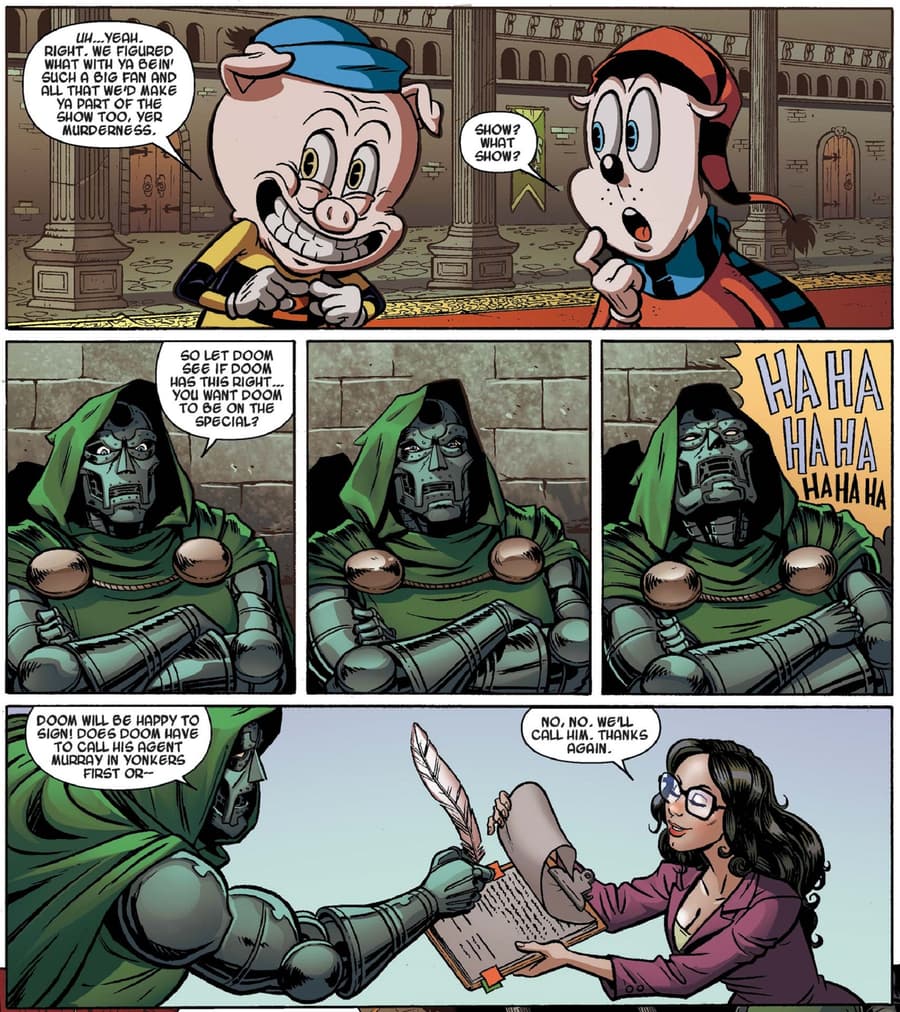 Can you set the stage for us on where Ziggy and Silly are in their lives right now?
FRANK TIERI: We basically pick up a few months after the events of the one-shot. If you recall what happened there, after years of being broke and being reduced to sleazy comic cons in scuzzy alleyways, Ziggy managed to orchestrate a comeback for him and Silly…partly with the help of their biggest fan, Doctor Doom, of all people.
Well now, as what happens with a lot of celebrity comebacks, things have stalled. They're not getting the gigs they were getting, endorsements have dried up…they're essentially yesterday's news already. Instead, the new stars in town are the likes of the Pet Avengers and Spider-Ham...and Ziggy's none too happy about that. And he very much intends to do something about it. And because it's Ziggy and Silly, that something is pretty dumb and reckless, of course.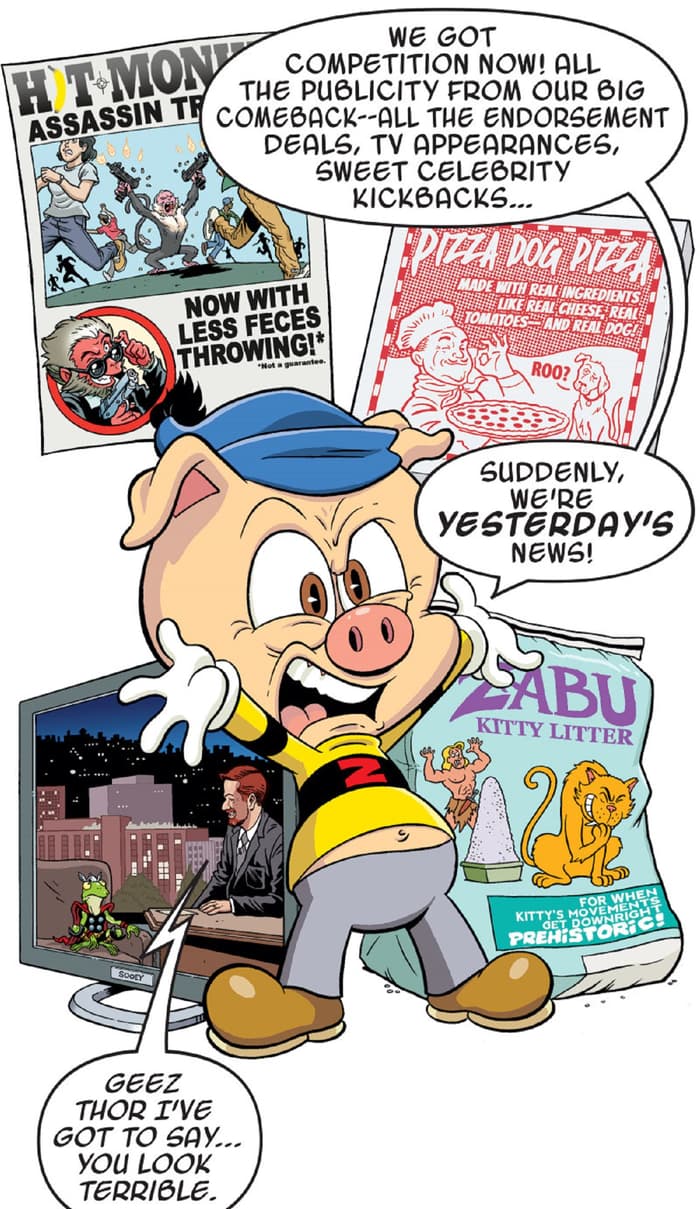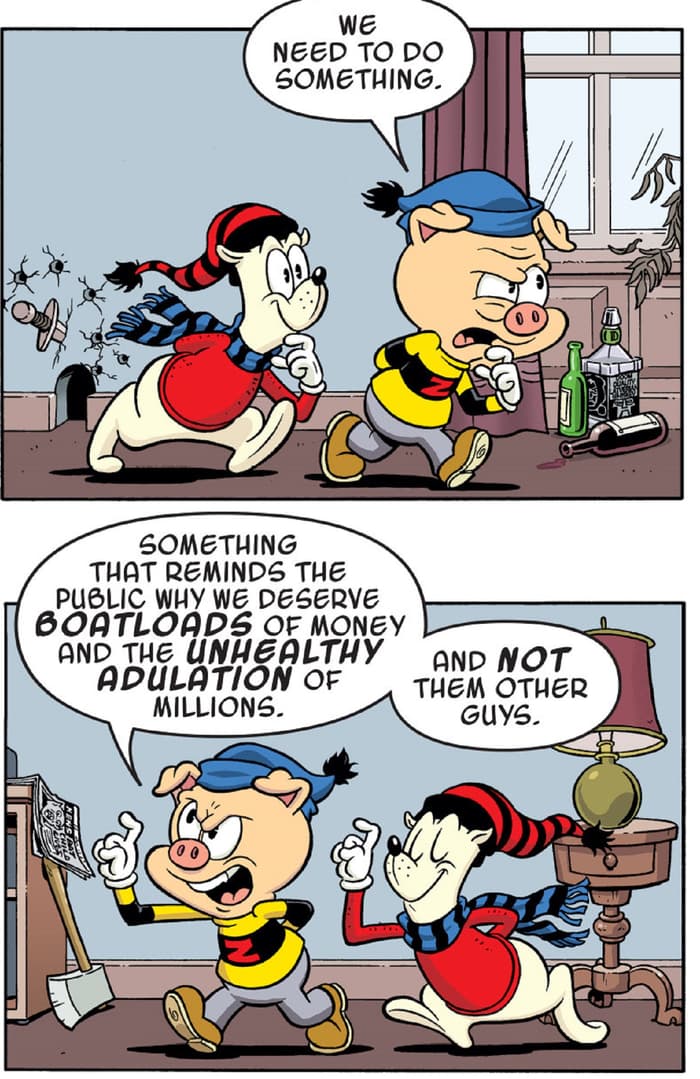 What can readers expect from this series? (Gotta say, I can never look at Spider-Ham the same way after this first issue.)
FRANK TIERI: If you're a fan of the anthropomorphic characters in the Marvel U, then this book is for you! As Ziggy takes his fight to the animal community in order to gain his status back, expect to see plenty of them—the aforementioned Pet Avengers, Howard the Duck, Jeff the Land Shark, Hit-Monkey, Pizza Dog, Cosmo the Space Dog, Alligator Loki…just about every Marvel animal character there is. (And some cameos from other Marvel heroes and villains as well.)
But yes, especially Spider-Ham. Ziggy hates Spider-Ham most of all. And yes, there's a scene with Spider-Ham regarding an endorsement deal he swiped from Ziggy in issue #1 that really has to be seen to be believed. A pig-on-pig crime if you will. And that's all I'll say about that.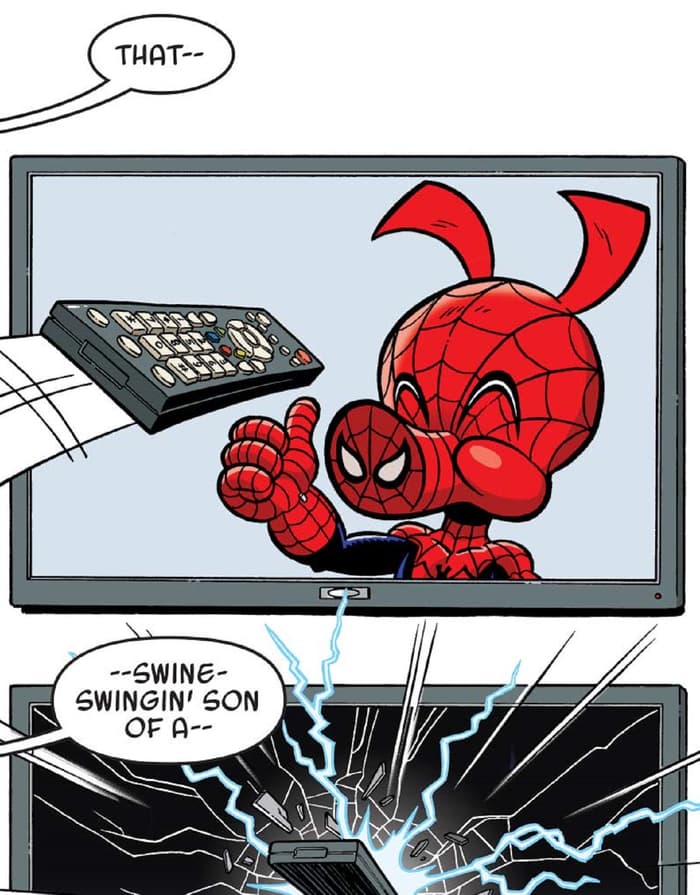 Download the Marvel Unlimited app for iOS or Android devices now for more vertical comics starring favorite Marvel characters. You'll also gain instant access to 30,000+ digital issues spanning 80 years of Marvel Comics.
Follow Marvel Unlimited on Twitter and Facebook to stay tuned in to weekly announcements, articles, and more, all at @MarvelUnlimited. Follow us today to join the conversation with thousands of fellow fans, and let us know what you're reading!
The Hype Box
Can't-miss news and updates from across the Marvel Universe!