Culture & Lifestyle
Published July 22, 2023
SDCC 2023: Day 3 Recap
Exclusive news about Ms. Marvel, the next major Marvel Comics crossover event and more!
Time flies like no other at San Diego Comic-Con 2023 and we're through Day 3 of the con!
At the Marvel Booth (#2329) and on the convention floor, Saturday was filled so much excitement for Marvel fans. From meeting and greeting and getting a "Pawtagraph" from none other than Cosmo the Spacedog, to the huge Cosplay competition to all the amazing news coming out of the con about Ms. Marvel, the next big Marvel Comics event, GANG WAR and a sneak peek at the upcoming TIMELESS!
In case you missed it, here's everything that happened at San Diego Comic-Con 2023: Day 3!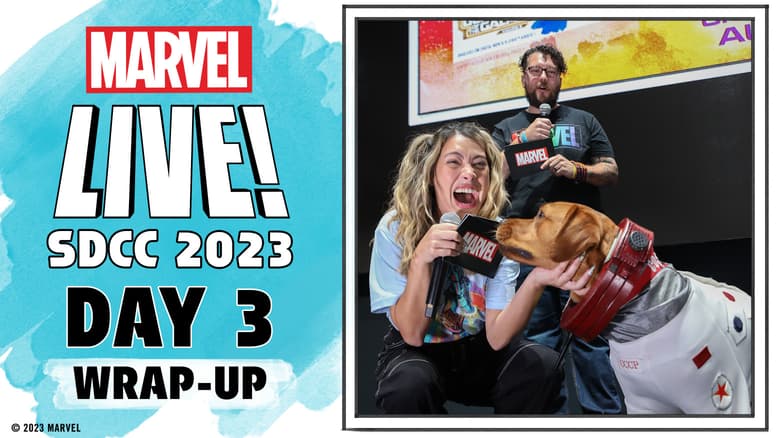 Today at the Marvel: Next Big Thing panel at San Diego Comic-Con, fans were treated to more info as Marvel Comics Editor-in-Chief C.B. Cebulski and series co-writer Sabir Pirzada officially unveiled the main covers for the first three issues and debuted the all-new trailer!
In the thrilling new trailer, see Kamala fight alongside her fellow mutants for the first time as a full-fledged X-Man while donning her brand-new X-uniform designed by Jamie McKelvie! Fans can also check out the covers and solicits below for MS. MARVEL: THE NEW MUTANT #1-3, previously kept secret as "CLASSIFIED" in recent Previews Catalogs!
During Funko's big event at San Diego Comic-Con — Funko Fundays — the pop culture retailer revealed a handful of new Pops coming soon just bursting with holiday cheer (except for Wolverine, of course). Joining the ever-growing collection of holiday-themed Funkos, for 2023 a few new ones join in the festivities, with Spider-Man and Deadpool sporting cozy sweaters, Iron Man coming along with a bag full of toys, She-Hulk decked out with elf ears, and Wolverine just hoping to come in out of the cold!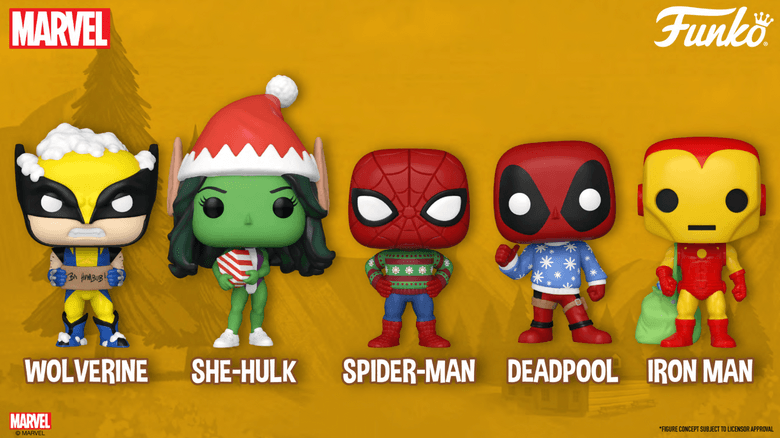 Also at the Marvel: Next Big Thing panel Marvel Comics Editor-in-Chief C.B. Cebulski didn't stop with Ms. Marvel. No! He was joined by Executive Editor Nick Lowe were joined by Senior Editor Jordan D. White, Editor Sarah Brunstad, AMAZING SPIDER-MAN (2022) writer Zeb Wells, GUARDIANS OF THE GALAXY (2023) writers Collin Kelly and Jackson Lanzing, X-MEN (2021) writer Gerry Duggan, and MS. MARVEL: THE NEW MUTANT co-writer Sabir Pirzada to deliver a wealth of thrilling announcements including the reveal of the next milestone Marvel Comics crossover epic: GANG WAR!
Coming to comic shops this November and spinning out of Zeb Wells and John Romita Jr.'s hit run of AMAZING SPIDER-MAN, GANG WAR will see a war erupt between the gang lords of New York City, causing chaos throughout the Big Apple. Villains are fighting villains. Criminals are fighting criminals. Hobgoblin, Mr. Negative, the Owl, Shotgun, Diamondback, A.I.M., Hydra, and more battle with and against each other for NYC supremacy. For Peter Parker, "going on patrol" isn't enough... and he declares his own war on super-crime. It's General Spidey at the helm, leading a group of heroes that includes fellow Spider-Man Miles Morales, She-Hulk, Daredevil, and Spider-Woman. Their goal: take down the super-gangs in under 48 hours. But what does Mayor Luke Cage and the city's strong anti-vigilante laws have to say about it? Will Jackpot gamble on getting involved? And is Shang-Chi a friend or foe? They better all figure it out before two classic villains make a game-changing return!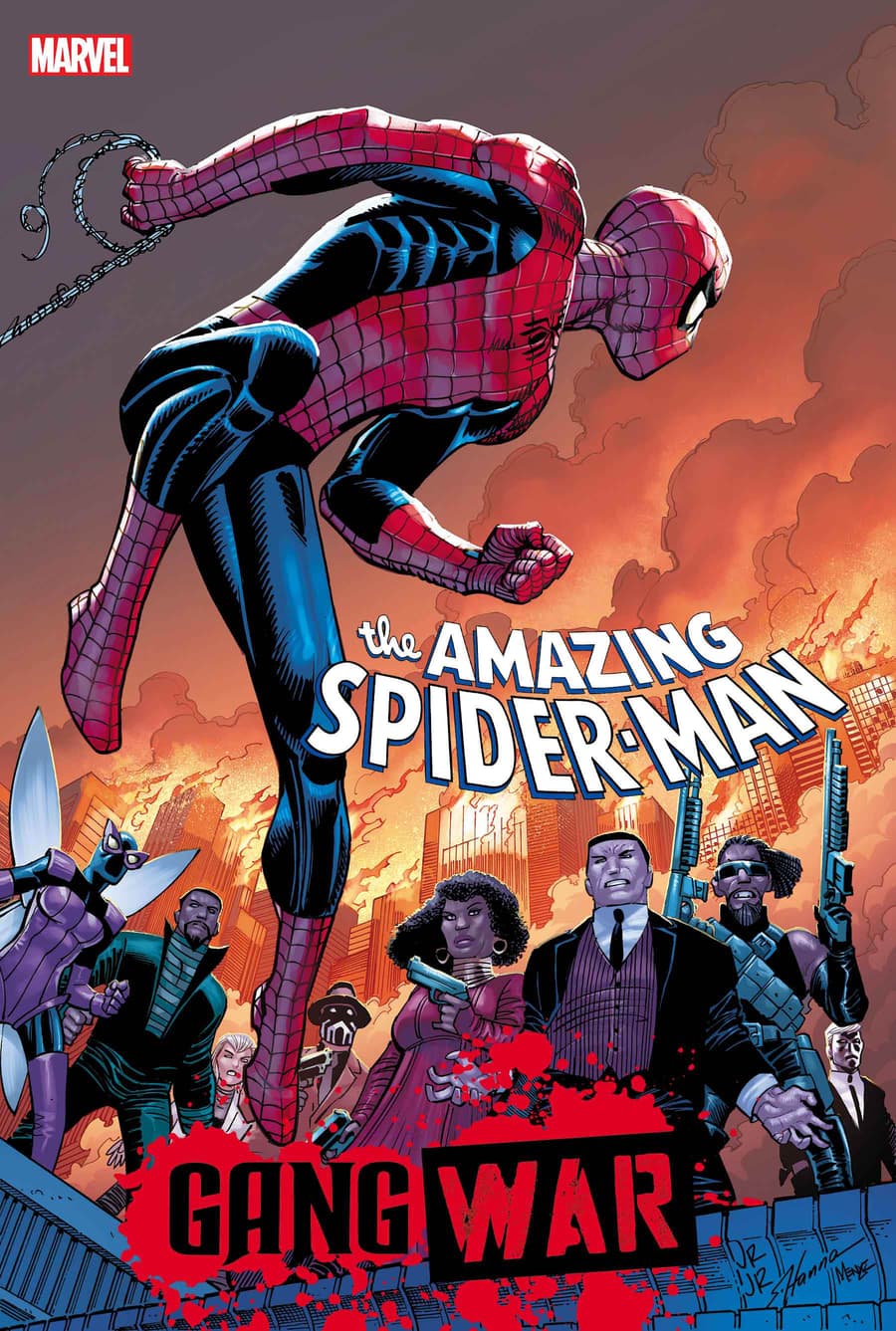 Jazwares unveiled their realistic Spider-Man suit at San Diego Comic Con this year, where attendees found themselves being interviewed by their favorite Daily Bugle reporter-turned-Spider-hero! Spider-Man was all over the convention center as fans talked about what made Spider-Man just so darn special!
Marvel: Next Big Thing panel also delivered some earth-shattering news with this year's edition of TIMELESS, the special year-ending one-shot that sets the stage for upcoming stories in the Marvel Universe. The panel confirmed the one-shot will return for its third year this December!
Joined by acclaimed artist Juann Cabal, writing team Collin Kelly and Jackson Lanzing will be taking over writing duties from previous Timeless writer Jed MacKay. The superstar team, known for their work on the current Guardians of the Galaxy ongoing series, will introduce readers to the dark future of the Marvel Universe, introducing TWO new characters in the process. TIMELESS will be a MUST read this December!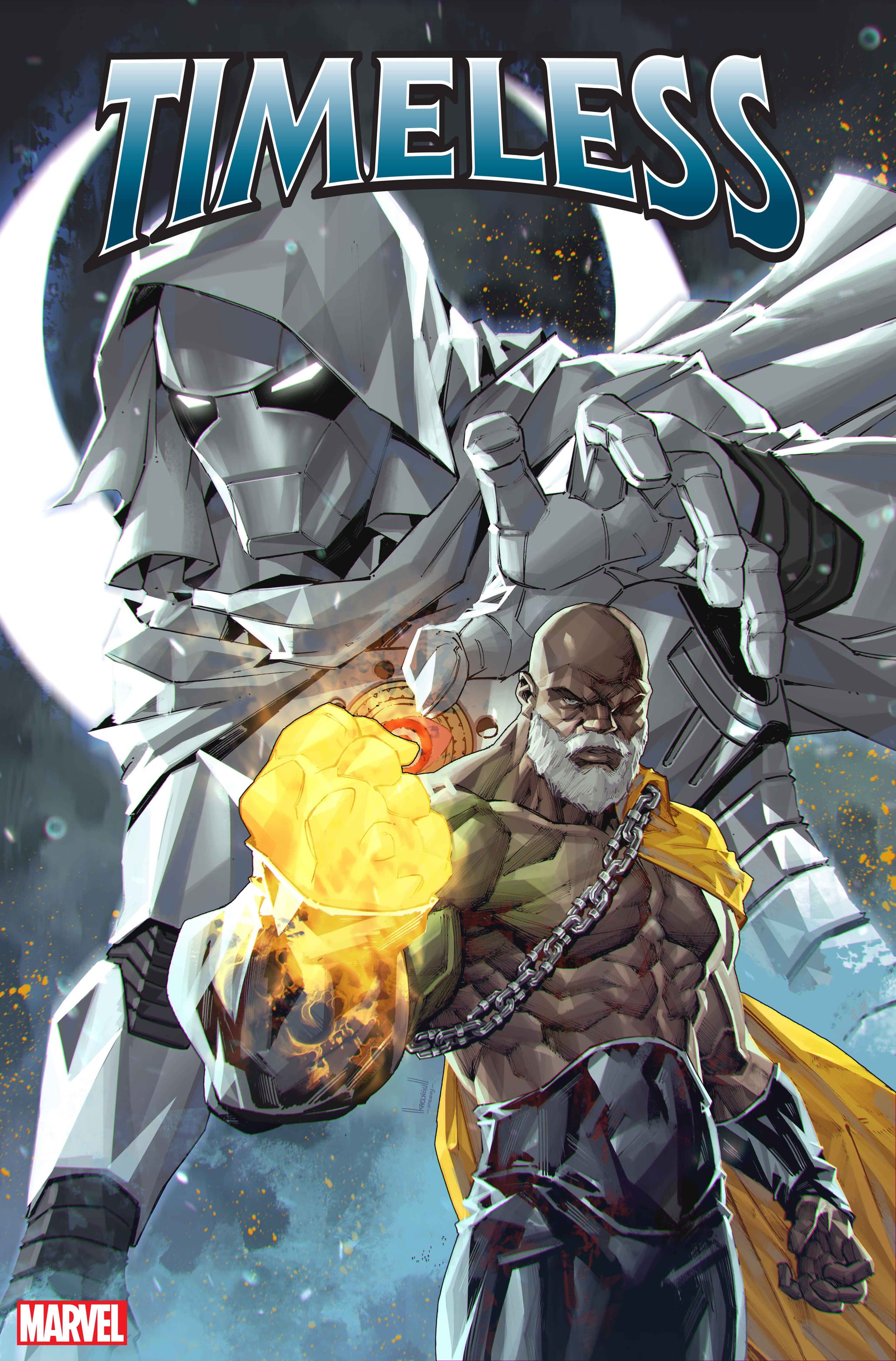 The Hype Box
Can't-miss news and updates from across the Marvel Universe!