Culture & Lifestyle
Published July 21, 2023
SDCC 2023: Day 2 Recap
Exclusive updates from Marvel Studios' 'X-Men '97,' the 'Superior Spider-Man' returns in an ongoing series, the best in Marvel cosplay, and a new Punisher makes his Marvel Comics debut!
Can you believe it? It's another day down of San Diego Comic-Con 2023!
At the Marvel Booth (#2329) and on the convention floor, this Friday was packed with new announcements from the world of Marvel Comics and beyond. Fans were treated to a surprise first look from the highly anticipated animated show Marvel Studios' X-Men '97, an all-new SUPERIOR SPIDER-MAN series was announced for this November, plus Frank Castle: Punisher no more?
In case you missed it, here's everything that happened at San Diego Comic-Con 2023: Day 2!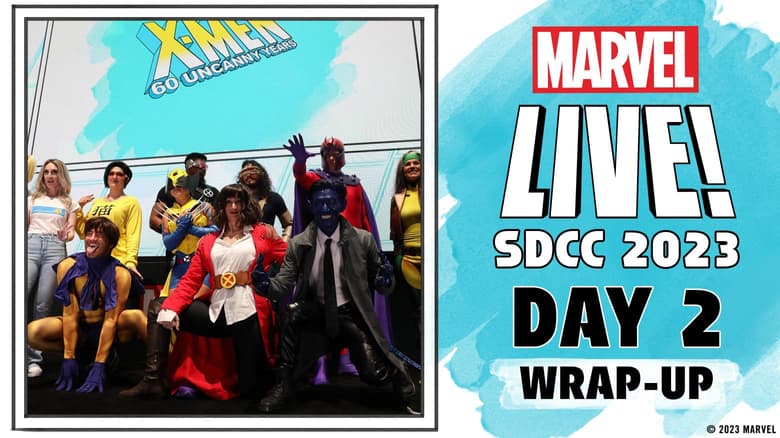 Fans of X-Men: The Animated Series rejoice. At the Designing the X-Men: A This Week in Marvel Special Event panel, audience members were surprised by guests from upcoming animated show Marvel Studios' X-Men '97, coming soon to Disney+! Joining the panel were executive producer Beau DeMayo, supervising producer Jake Castorena, and Larry Houston, director and producer of the original X-Men: The Animated Series. Sharing exclusive details about the show—including a never-before-seen clip from its first episode—we heard more behind-the-scenes info than ever before about its story and production.
So, what exactly did fans see?
"We showed a clip from the first episode that shows the X-Men going off [on] a mission to confront a new Sentinel threat," revealed Beau. "And mid-mission they are unexpectedly attacked and have to use their Danger Room practice skills to save themselves."
Larry Houston also assured fans that X-Men '97 picks up the torch from X-Men: The Animated Series. "You have an entire crew working on this show that are all dedicated fans to the mythology and the lore and legacy of the X-Men. And everyone who's involved really believes in the story and the characters. I think you guys are going to really enjoy it when it comes on the air."
Amidst exciting announcements for new titles, collections, and variant covers at today's exclusive retailer lunch hosted by Diamond Comics, attendees were the first to learn that industry legend Greg Capullo will make his long-heralded return to Marvel Comics later this year!
Capullo, an artist who catapulted to stardom after his acclaimed work on X-FORCE in the 90s and numerous impactful runs across the comic book world, is back at Marvel for the first time in decades. Marvel Comics is proud to welcome Capullo back into the fold, and right now, fans can check out his first new work for the Marvel mythos: an explosive variant cover for WOLVERINE (2020) #37! Previously listed as a top secret "classified" variant cover, the cover will hit stands on September 20.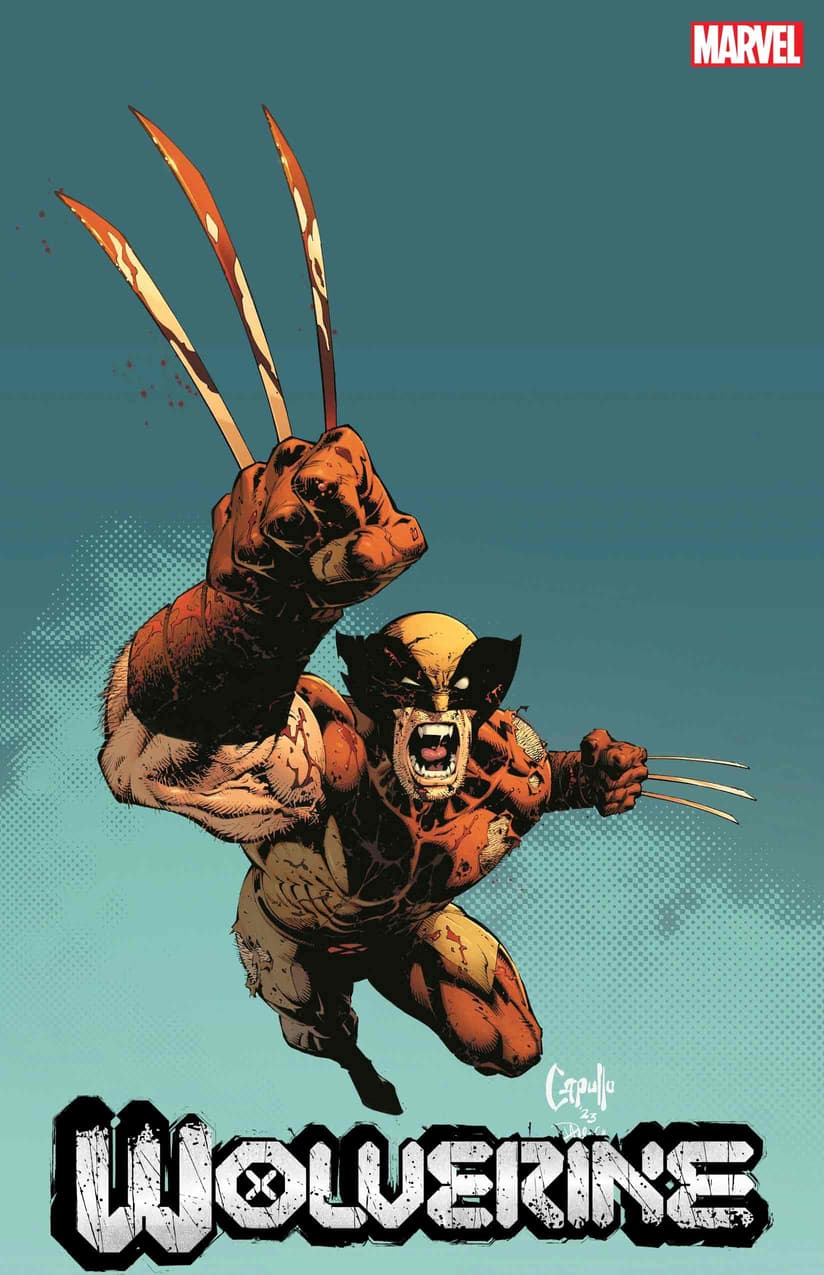 And Capullo will also be providing a glorious and action-packed cover for a special one-shot this November, DEADPOOL: SEVEN SLAUGHTERS #1! Witness seven kills in seven days as fan-favorite Deadpool creators past and future, including co-creator Rob Liefeld, Gail Simone, Cullen Bunn and more, invite readers to a week in the life of Wade Wilson, the best mercenary Marvel's ever had (just ask him)! From facing off with an all-new rival killer to top secret assassinations to Multiverse shenanigans, Deadpool will take on one thrilling mission after the next!
Get your first look at this special one-shot's cover, then stay tuned to Marvel.com for more details about its November release!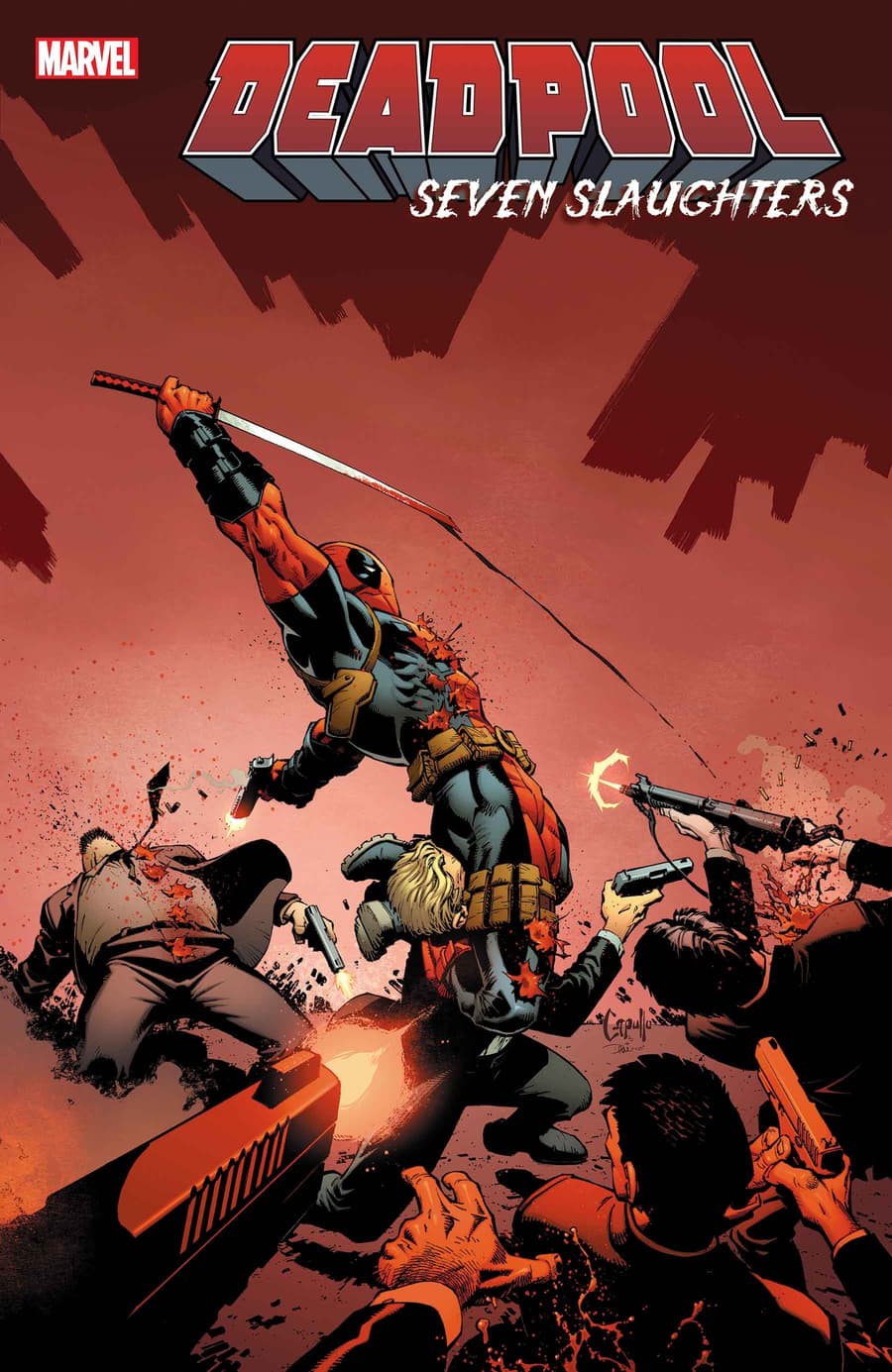 Also announced at the retailer lunch was a brand-new SUPERIOR SPIDER-MAN series, fresh off the heels of the character's 10th anniversary!
Following October's special SUPERIOR SPIDER-MAN RETURNS one-shot, writer Dan Slott and artist Mark Bagley will reunite for a new SUPERIOR SPIDER-MAN ongoing. Spinning out of their current hit SPIDER-MAN run, prepare for a "Superior Reckoning" as Spider faces a brand-new villain from his SUPERIOR past. As she fries New York with all the power of a living star, Doc Ock makes a life-changing discovery in this epic celebration of everything that made Spider-Man Superior. The new villain will make her first appearance in SUPERIOR SPIDER-MAN RETURNS before unleashing her revenge on Otto Octavius, Peter Parker, and more in the new series.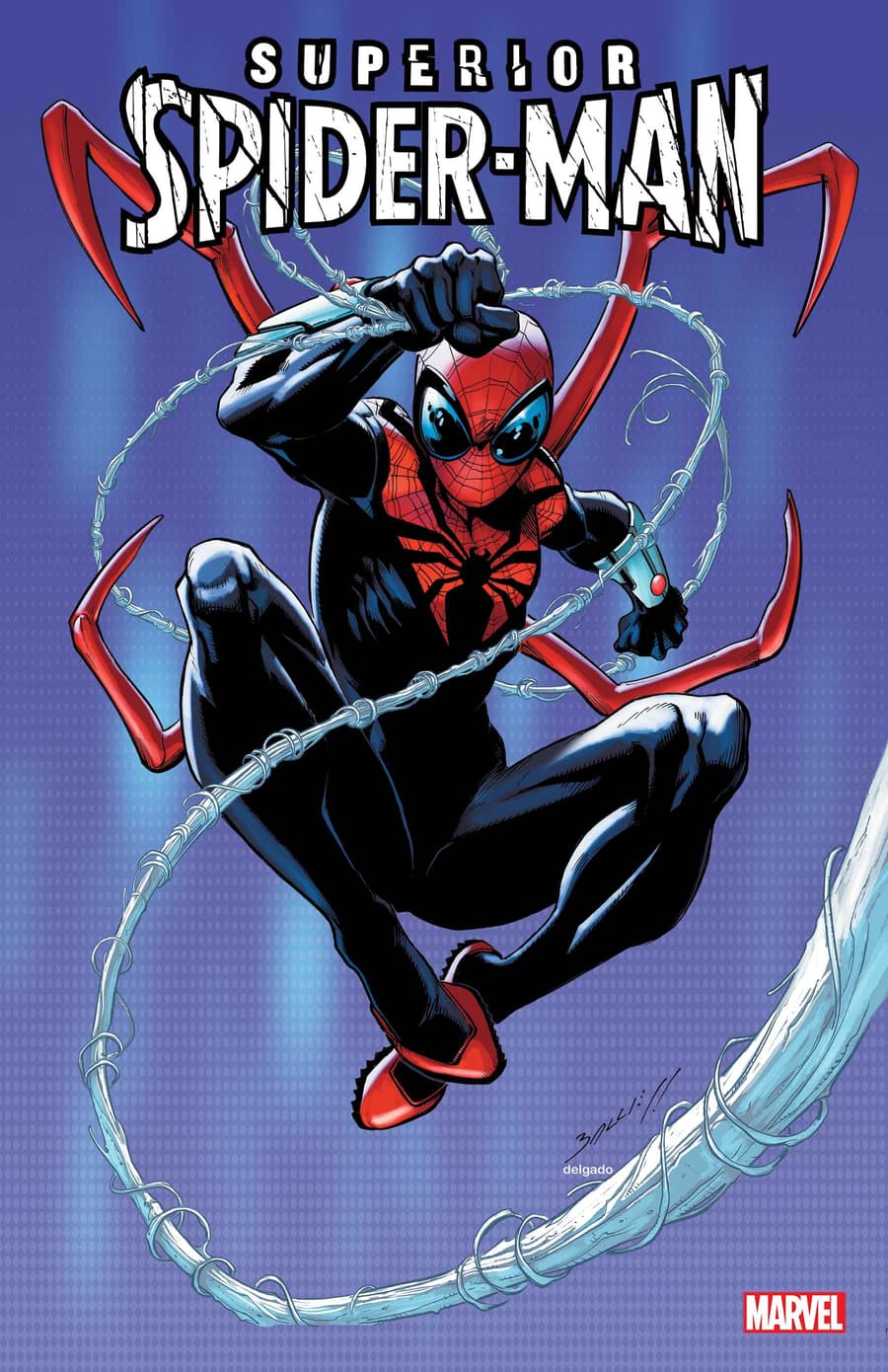 A new Punisher will make his vengeful debut in an all-new ongoing comic series, hitting comic stands November 8! Revealed during the Marvel: Heroes, Hulks, and Super-Soldiers panel, the new comic series will be penned by award-winning writer David Pepose and drawn by superstar artist Dave Wachter. Covers will be illustrated by artist and industry veteran Rod Reis.
Last week, Marvel Comics teased a single question: Who is the Punisher? And series writer David Pepose revealed the answer: Joe Garrison.
"The man might be different, but the punishment remains the same," said Pepose. "I wanted to introduce the Danny Ketch to Frank's Johnny Blaze."
In this action-packed new PUNISHER saga, Frank Castle has disappeared, but evil will always need to be punished. With all-new threats rising to claim innocent victims, criminals will need to beware of a dangerous vigilante hunting them from the shadows. Enter a new Punisher: retired S.H.I.E.L.D. black ops agent Joe Garrison. Pepose continued, "I asked myself 'How do we build a bigger table? And how do we invite as many readers as possible?' For existing fans of the Punisher and for new fans, this is a story that's not going to sacrifice any of the attitude, any of the action, and we are not letting the pedal off the metal."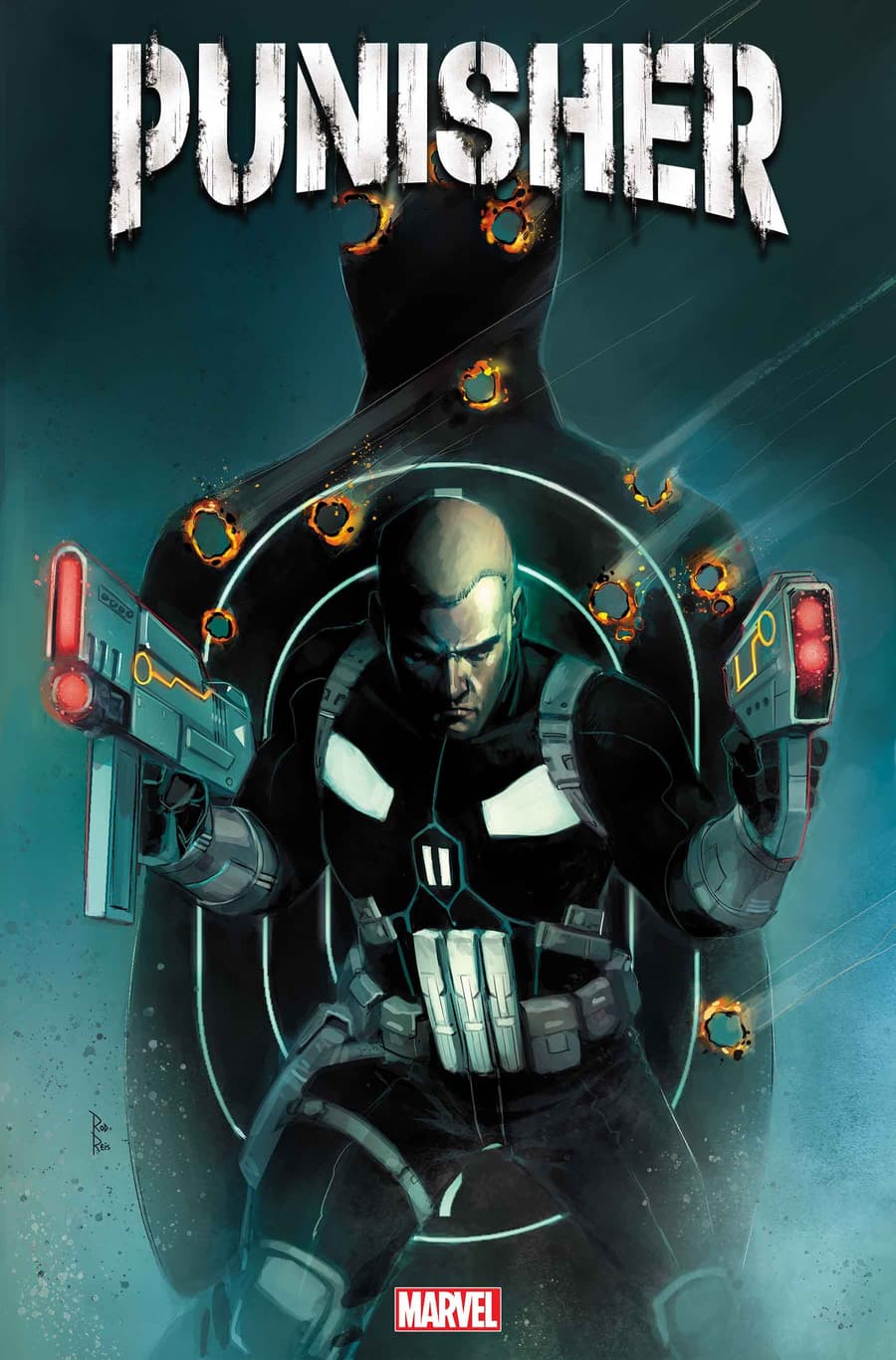 If this is what it's like at the X-Men Hellfire Gala, we're going to have a hard time picking our favorites…!
Every year Marvel cosplayers show up to shine at San Diego Comic-Con, and 2023 is no exception. Gathering from all corners of the Marvel Universe, cosplayers arrived ready to represent their favorite Marvel characters with excitement, creativity, and skill. Check out our daily gallery for the "best of" picks!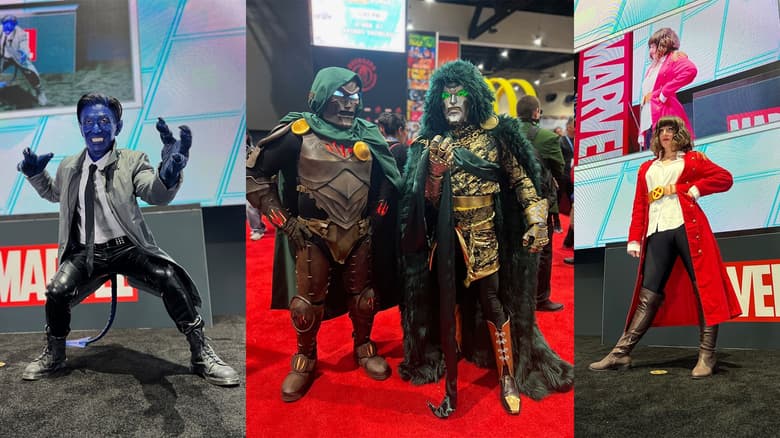 Mutants have invaded San Diego Comic-Con! During Hasbro's panel dedicated to all things Marvel Legends and beyond, a slew of brand-new items were revealed featuring everyone's favorite members of the X-Men... and also Deadpool. 
Joining the Hasbro ranks include new Titan Hero figures, along with Epic Hero Series figures, and role-play items, too. If you've ever wanted to channel the master of magnetism and/or just Wolverine in general, these new items are for you. The new items are rolling out now through the rest of the summer, but, if you happen to be at SDCC 2023 yourself, stop by booth #3213 to find pre-order codes available now, with more to come throughout the rest of the weekend. Shop all Marvel Hasbro items now at Hasbro Pulse!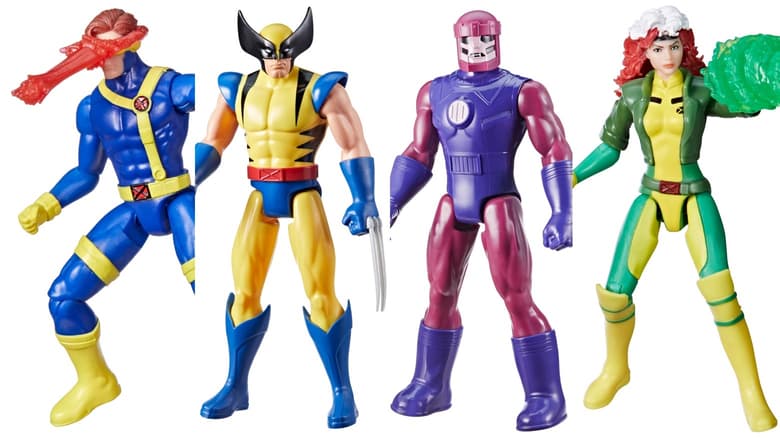 The Hype Box
Can't-miss news and updates from across the Marvel Universe!