Comics
Published March 4, 2020
Introducing the Next Generation of Marvel Magicians in 'Strange Academy' #1
Spoiler alert! Read through a full analysis of today's landmark debut!
Warning! This article contains spoilers for today's STRANGE ACADEMY #1, so read on at your own risk, Marvel mavens!
There's something strange happening in the Marvel Universe. Or rather, something even stranger than usual.
It wasn't that long ago when Earth nearly lost its connections to the supernatural in DOCTOR STRANGE: THE LAST DAYS OF MAGIC (2016). But since magic has returned to the world, Doctor Strange, Doctor Voodoo, and an assortment of Marvel's most famous sorcerers have decided to pass on their knowledge to a new generation. This week, STRANGE ACADEMY #1 has finally arrived, and series creators Skottie Young and Humberto Ramos have recaptured the spirit of GENERATION X (1994) and RUNAWAYS (2005) with a roster of almost completely brand-new characters.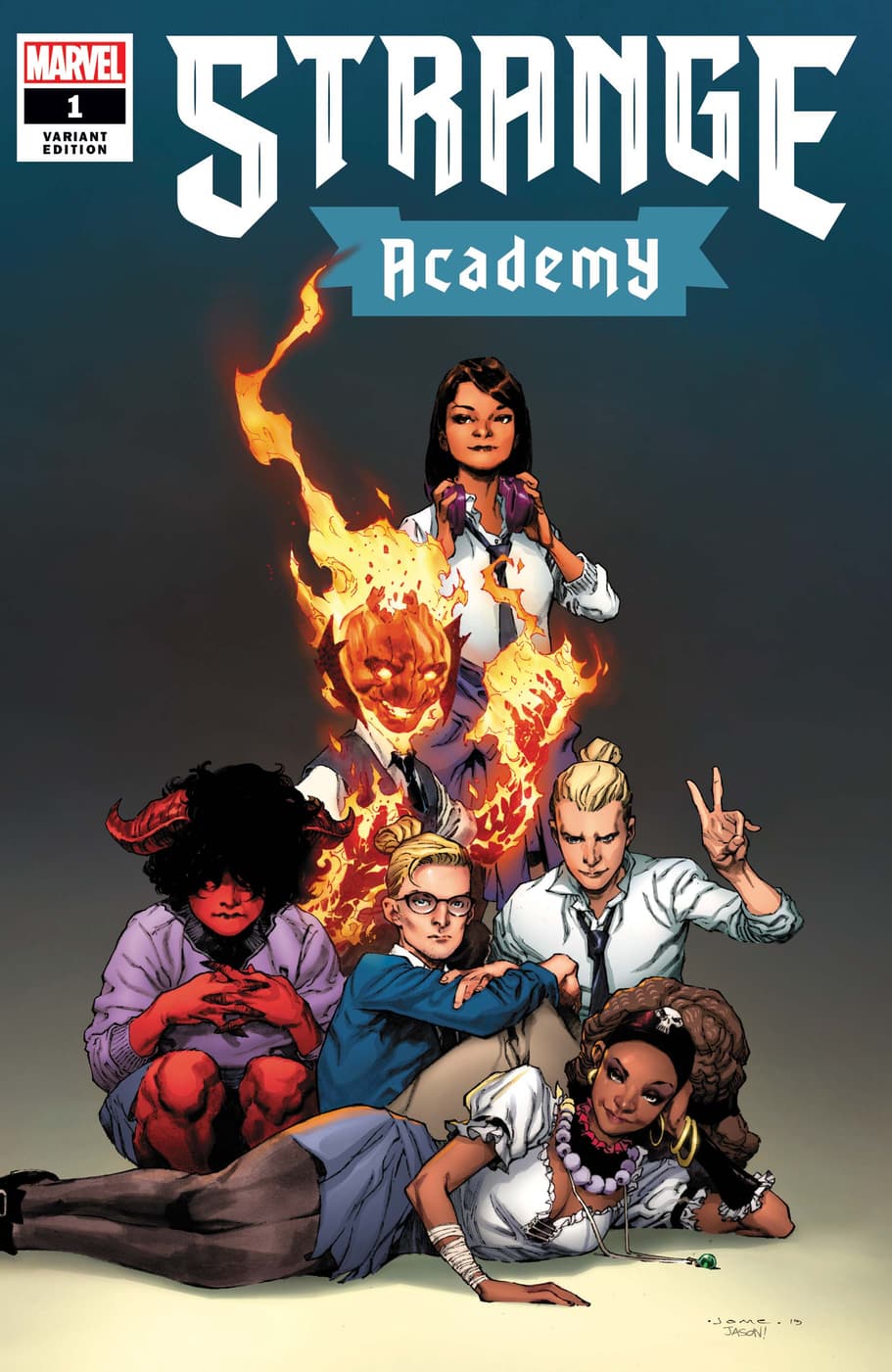 Emily Bright is the focal point of STRANGE ACADEMY's debut issue, and it's unclear how or why she was blessed with such incredible magical powers. Within these pages alone, young Emily channels magic with ease that ordinary magicians may never master. Emily also finds a way to literally keep death at bay when her dog's life is threatened. But all of that power comes at a cost, and Emily's lack of training has put a target on herself and her family.
That's where Zelma Stanton enters the picture. Zelma debuted in DOCTOR STRANGE (2015) #1 before later becoming Stephen Strange's apprentice. She may not be a full sorcerer yet, but Zelma has mastered enough magic to save Emily's life and to guide her to Strange Academy in New Orleans. Zelma also reveals that New Orleans was chosen as a location because it would allow the school's student body a chance to fit in with the city's equally unusual residents.
The rest of the student body comes from a wide selection of Marvel mystical realms and backgrounds. Emily's new friend and roommate, Shaylee Moonpeddle, is a half-human and half-fairy from Otherworld who may be Strange Academy's most eager student. The fact that Shaylee hasn't met her human father makes us wonder if he's someone that Marvel readers have seen before... As for Doyle Dormammu, we've definitely met his father. The Dread Dormammu is one of Doctor Strange's greatest foes. But does Dormammu realize that his illegitimate son is training on Earth?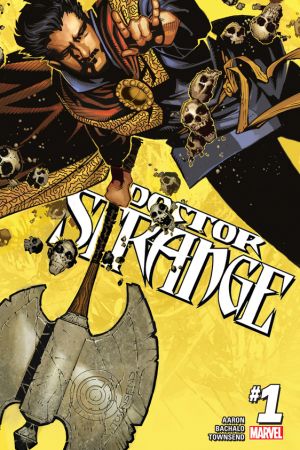 Two Asgardian brothers, Iric and Alvi, also get a big introduction in this issue as they briefly attack Doyle during a misunderstanding. They at least have some passing knowledge about Earth culture, but it appears to be largely second-hand. Additionally, the brothers reveal that they are far outside of Thor's inner circle. In their realm, Thor is the All-Father and the most famous of the Asgardians. Iric and Alvi are simply his subjects and they've yet to earn greater recognition.
Regardless, Iric and Alvi were instantly reverential towards Loki after the God of Mischief introduced the Ice Giant, Guslaug, as a fellow student. Intriguingly, Loki displays a romantic interest in Zelma that suggests a deeper history together than we've previously seen. She's fast to shoot down his advances in front of the students, but Loki doesn't seem convinced to entirely let Zelma go.
Two of the other students represent very deep cuts into Marvel lore. Zoe Laveau is related to the Voodoo priestess, Marie Laveau, who has been an occasional adversary for Doctor Strange. But the strangest student on campus has to be Toth, who appears to be a hybrid of a Man-Thing and a Crystal Warrior from Weirdworld. THE SAGA OF CRYSTAR (1983) rarely comes up in modern comics, although the Crystal Warriors are an established part of Weirdworld after SECRET WARS (2015). As for Toth himself, he appears to understand English even if he has no inclination or ability to speak it. For now, he's simply an enigma.
Calvin Morse appears to be the fanboy of the students, as he's very familiar with the Asgardian heroes. By contrast, Germán is far more reserved, but his Animage powers are also on display in this issue. The final student, Dessy, is a demon from Limbo with a knack for prophecy. She can only tell her fellow students that they are together "because of death. Because of you. Because of us. Because of life." She also privately tells Zoe that she's fully aware of her secret—whatever that may be.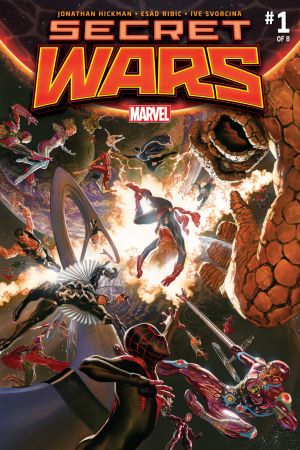 At the orientation, Doctor Voodoo formally introduces himself and the school's other faculty members. The Ancient One and Mindful One are joining the school full time, while Scarlet Witch, Magik, Shaman, Daimon Hellstrom, and Nico Minoru will be occasional teachers. It's fascinating to see Nico take her place among the assembled faculty because she's so close in age to the students. Nico has built her legend in RUNAWAYS and A-FORCE (2016), and now it's her turn to become a mentor as well.
As for Doctor Strange himself, he finally appears at the orientation while battling a large Throzil in front of the school. Strange invites the students to help him defeat the creature, and it's the first time that we see all of them use their powers together. However, their joyful exercise ends on a somewhat grim note when Strange's introduction to his new charges essentially boils down to four ominous words: Try not to die.
It's a strange world and an even stranger universe, and we're going to see it all as STRANGE ACADEMY continues.
Pick up the landmark mag for yourself at your local comic shop today!
The Hype Box
Can't-miss news and updates from across the Marvel Universe!