Comics
Published August 14, 2023
The Major Characters Behind This Year's X-Men Hellfire Gala
The Hellfire Gala event—including prelude issue 'Fallen Friend' #1 and two new tie-in Infinity Comics—have just dropped on the Marvel Unlimited app.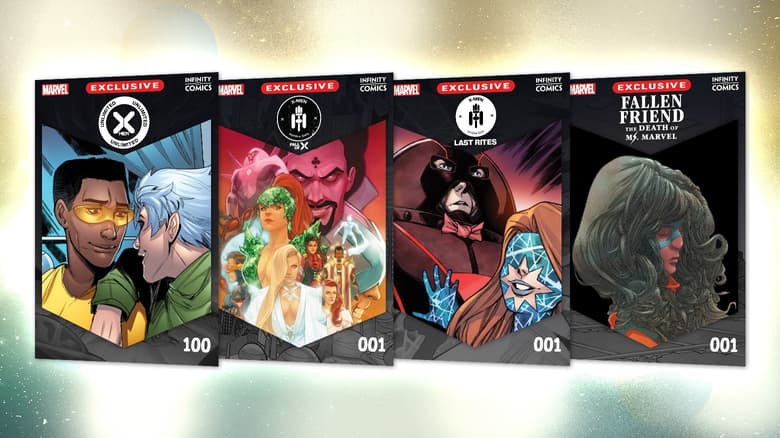 Catch all the action from this year's X-Men Hellfire Gala now on Marvel Unlimited. Get your first year for just $1/week with code GALA23. Auto-renewal and other terms apply.
On the island nation Krakoa, the annual Hellfire Gala has given the X-Men and Marvel's mutants a chance to celebrate their accomplishments and flex their diplomatic power. However, this year's Hellfire Gala turned into a night to remember for the worst of reasons.
Now available as a special early release on the Marvel Unlimited app in exclusive vertical format, X-MEN HELLFIRE GALA (2023) #1 is a showstopper of an issue that directly precedes the next phase in mutant history—the FALL OF X. In addition to the Hellfire Gala one-shot, Marvel Unlimited has dropped prelude issue FALLEN FRIEND (2023) #1 in vertical format too, covering the fate of Ms. Marvel: Kamala Khan and her place within the mutant community after her heroic sacrifice in THE AMAZING SPIDER-MAN #26. And two brand-new Infinity Comics, X-MEN UNLIMITED #100 and X-MEN: HELLFIRE GALA LAST RITES #1, will follow the X-Men Vote candidates in the lead-up to mutantkind's big night. These Infinity Comic specials offer a behind-the-scenes peek at the weeks and days before Orchis' most devastating blow to Krakoa yet.
[RELATED: The Most Shocking Moments from 'X-Men: Hellfire Gala 2023']
As the FALL OF X plummets the X-Men into this dark new era, we're taking a closer look at the most important characters from this year's Hellfire Gala by Gerry Duggan, Adam Kubert, Luciano Vecchio, Matteo Lolli, Russell Dauterman, Javier Pina, R.B. Silva, Joshua Cassara, Kris Anka, and Pepe Larraz.
MS. MARVEL
Ms. Marvel was killed in battle while saving Mary Jane Watson from the mystical threat of the Emissary in THE AMAZING SPIDER-MAN (2022) #26. With Kamala's family believing that she also died in the attack, the heroes of the Marvel Universe joined Kamala's friends in a memorial for her in FALLEN FRIEND #1 by G. Willow Wilson, Takeshi Miyazawa, Mark Waid, Humberto Ramos, Saladin Ahmed, and Andrea Di Vito.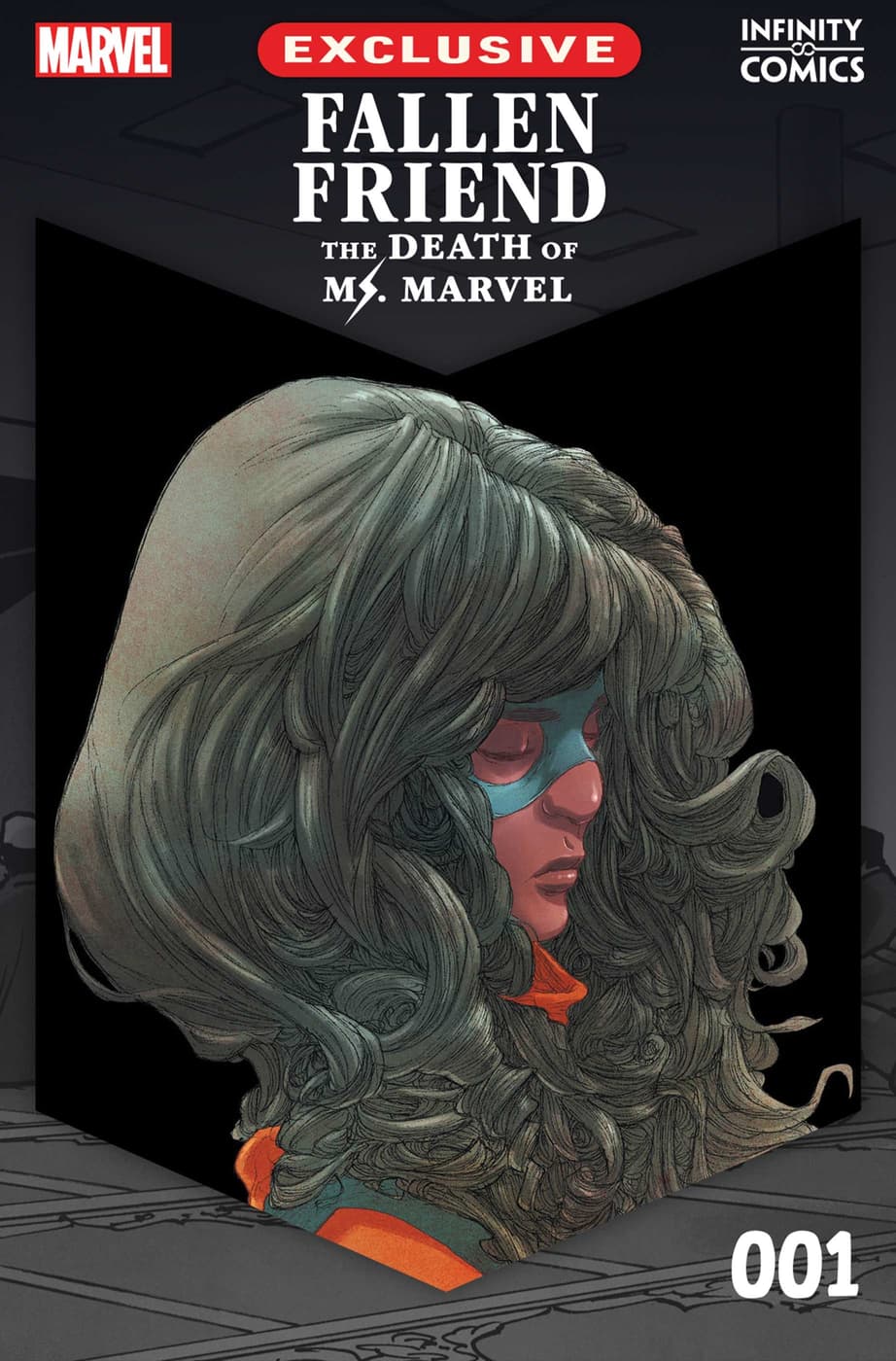 But shortly before Ms. Marvel's death, the X-Men realized that Kamala was a latent mutant. Although Ms. Marvel's "embiggening" powers are a result of her Inhuman heritage, Kamala's status as a mutant meant she could be revived through Krakoa's Resurrection Protocols. Professor X and a group of young mutants called The Five resurrected Ms. Marvel and informed her about her status as a mutant shortly before the attack at the Hellfire Gala. After Emma Frost telepathically erased the memories and evidence of Kamala's death, Ms. Marvel stands ready to help the X-Men and her fellow mutants in their darkest hour in the upcoming MS. MARVEL: THE NEW MUTANT series by Iman Vellani, Sabir Pirzada, Carlos Gomez, and Adam Gorham.
NIMROD
As part of their mission to wipe out mutants on Earth, the mutant-hating masterminds behind Orchis put extensive planning into their Hellfire Gala attack, and the leading edge of that attack was Nimrod. Endlessly adaptable and far deadlier than other Sentinels, Nimrod is the ultimate mutant-killing machine. Although the original Nimrod hails from a dystopian future timeline, Orchis created a new Nimrod in the modern Marvel Universe, a dark achievement that the X-Men have dreaded for years.
While Nimrod had already defeated Professor X and Magneto, he unleashed his full fury at the Hellfire Gala. Moments after Krakoa elected a new X-Men team, Nimrod killed most of its members, including Cannonball, Dazzler, Frenzy, Prodigy, and Jubilee. Nimrod also killed Iceman, an Omega-level mutant, and pummeled the unstoppable Juggernaut. While Orchis may have a vast array of resources to use against mutants, Nimrod still stands as their most dangerous weapon.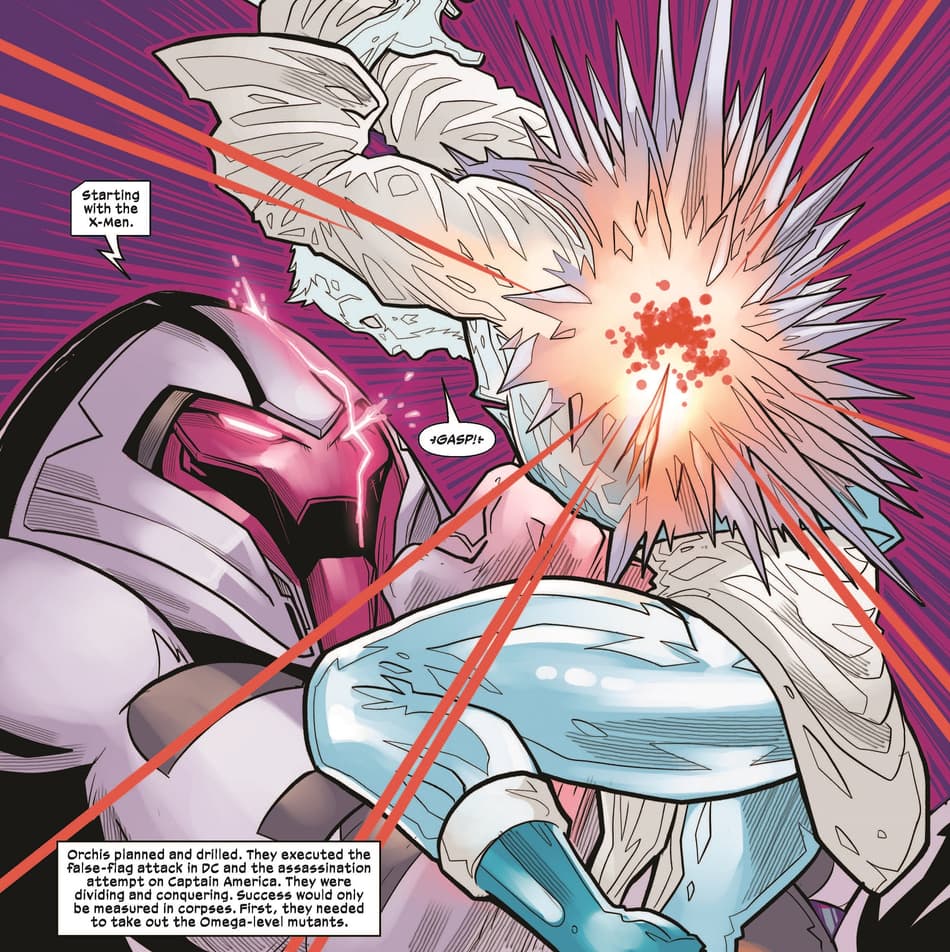 DOCTOR STASIS
Nathaniel Essex was a scientist in Victorian England who wanted to figure out how to stop the eventual rise of machines and prolong his life by creating clones. While one clone became the mutant-obsessed geneticist Mister Sinister, another clone became the mutant-hating scientist Doctor Stasis, who was more interested in genetically enhancing humans. While Sinister's attempts to grab power in Krakoa corrupted the world's mutants and caused a millennium of carnage across the universe in SINS OF SINISTER, Doctor Stasis joined Orchis and helped mastermind the attack at the Hellfire Gala.
[RELATED: The Sinister Clones, Explained]
With anti-mutant sentiment rising after the details of the SINS OF SINISTER future went public, Stasis poisoned the life-saving medicines that Krakoa exports to the rest of the world before the Hellfire Gala. During the attack, Stasis revealed that he could activate a signal which could send anyone who took the medicine into a murderous rage. After making Professor X surrender by killing the humans at the Hellfire Gala, Doctor Stasis now leads Orchis' efforts to permanently eliminate mutants.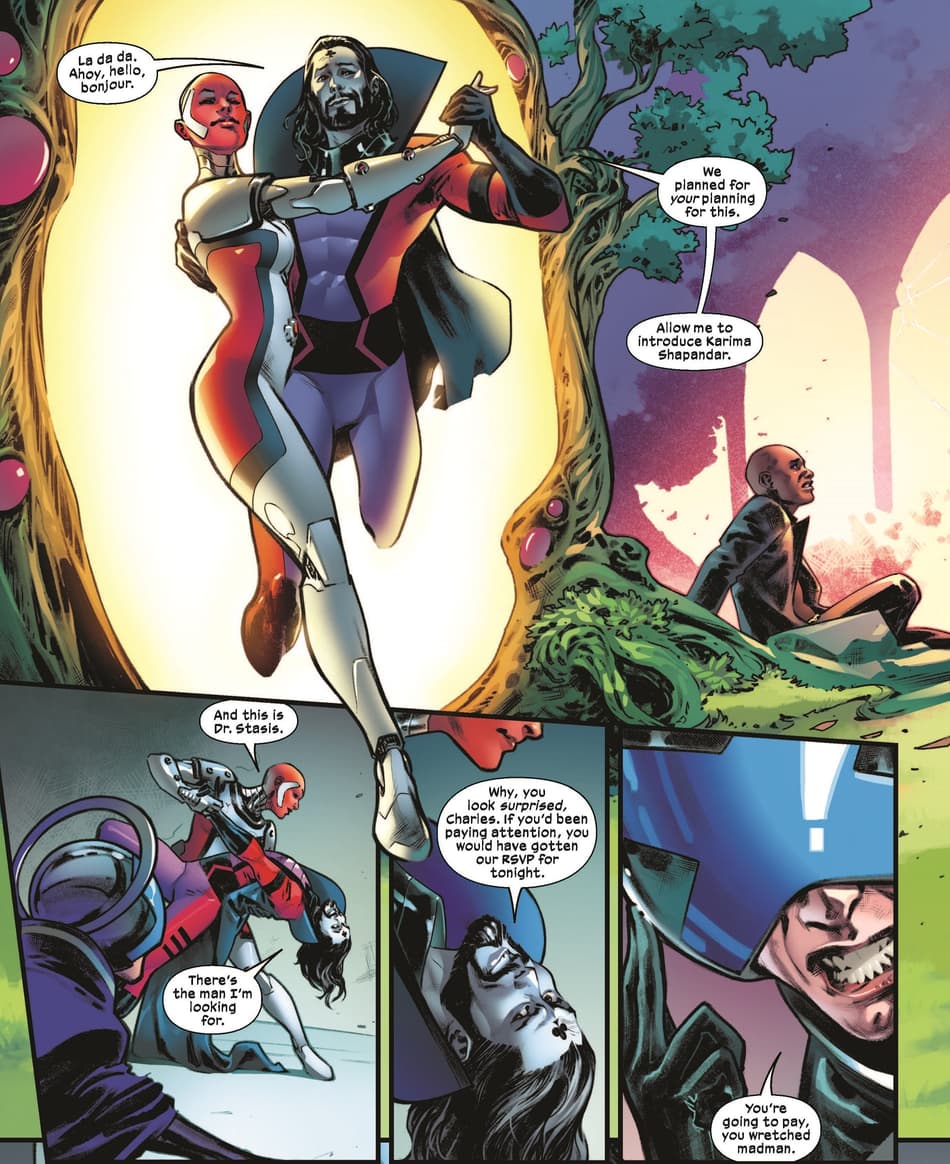 JEAN GREY
Since the X-Men officially reformed as a Manhattan-based team of heroes, Jean Grey has served as one of the team's main leaders. At the first two Hellfire Galas, the Omega-level mutant took a telepathic vote of the world's mutants to elect a full roster for the team. Although Jean and partner Cyclops had already decided to step away from leading the squad, the former host of the Phoenix Force still conducted the telepathic vote to elect a new X-Men team.
After Orchis interrupted the election with their attack, Jean telekinetically hurled Juggernaut at Nimrod and briefly took control over everyone at the event. However, Moira MacTaggert, the longtime X-Men ally turned mutant-hating cyborg, fatally stabbed Jean with a knife covered in the power-dampening substance Blightswill. In her final moments, Jean telepathically said goodbye to Cyclops and Wolverine, and she recruited Firestar to serve as a sleeper agent inside of Orchis. Although Jean is gone, JEAN GREY (2023) #1 by Louise Simonson and Bernard Chang is set to put a dramatic new light on some of the most important moments in her history.
[RELATED: The Key to the X-Men's Future Lies in the Ashes of Jean Grey's Past]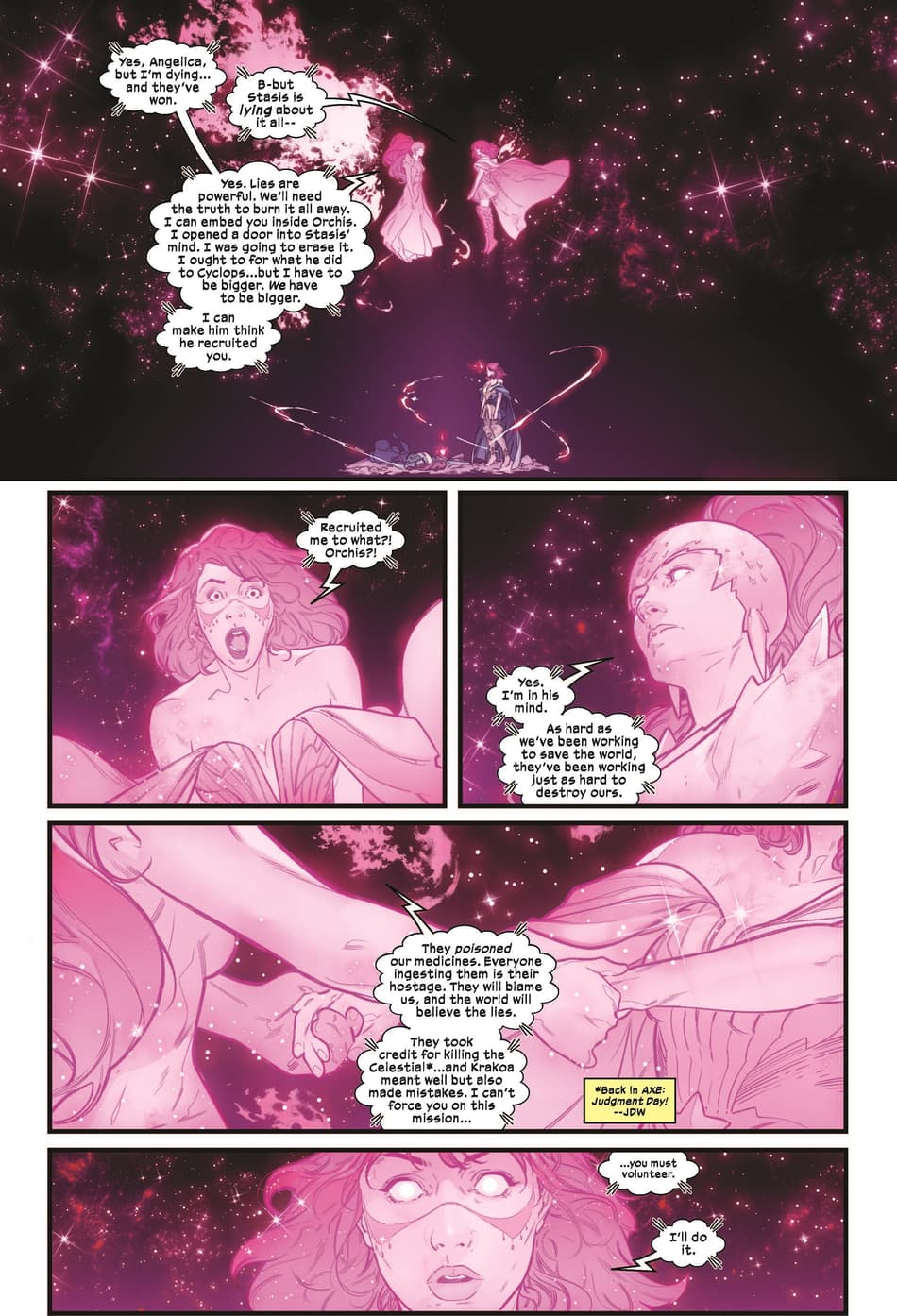 DESTINY
With the mutant power to see potential futures before they happen, Destiny established herself as one of Krakoa's most valuable leaders after being elected to the Quiet Council, mutantkind's governing body. After the SINS OF SINISTER timeline was averted, the precognitive mutant was rocked by visions of more possible futures. In the days leading up to the Hellfire Gala, Destiny ordered her adoptive daughter Rogue to secure the teleporter Manifold and hide him deep within Krakoa.
Sensing what was about to happen, Destiny tried to leave the Hellfire Gala early with her wife Mystique in a FREE COMIC BOOK DAY 2023: AVENGERS/X-MEN #1 story by Gerry Duggan and Joshua Cassara. However, Mystique and Destiny started arguing and returned to the event before the Orchis attack. Like most of Krakoa's mutants, Destiny predicted death, destruction, and the fall of Krakoa as she walked into a portal that took her to parts unknown.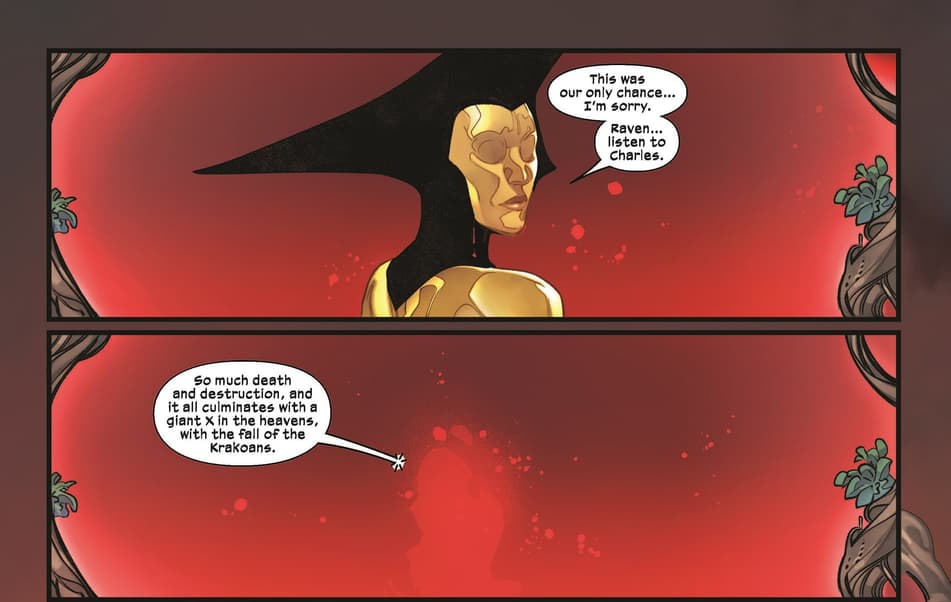 ROGUE
While Rogue may have started as a villain with the Brotherhood of Mutants, she proved herself as a leader with both the X-Men and the Avengers. During the Hellfire Gala, Rogue saved leaders from both teams. Before Orchis attacked the Hellfire Gala, they attacked Captain America: Steve Rogers who activated his Avengers distress signal. Rogue jumped into action and saved Rogers from Orchis' shock troopers.
Then, just as Moira was about to kill Xavier during the Hellfire Gala attack, Rogue emerged from the rubble, tore the cyborg villain in half, and took Xavier back to Krakoa. However, Rogue and Xavier realized that everyone on the island was gone and presumed that they were all dead. Now, Rogue is set to team up with Captain America and take on Orchis in FALL OF X tie-in UNCANNY AVENGERS #1 by Gerry Duggan and Javier Garrón.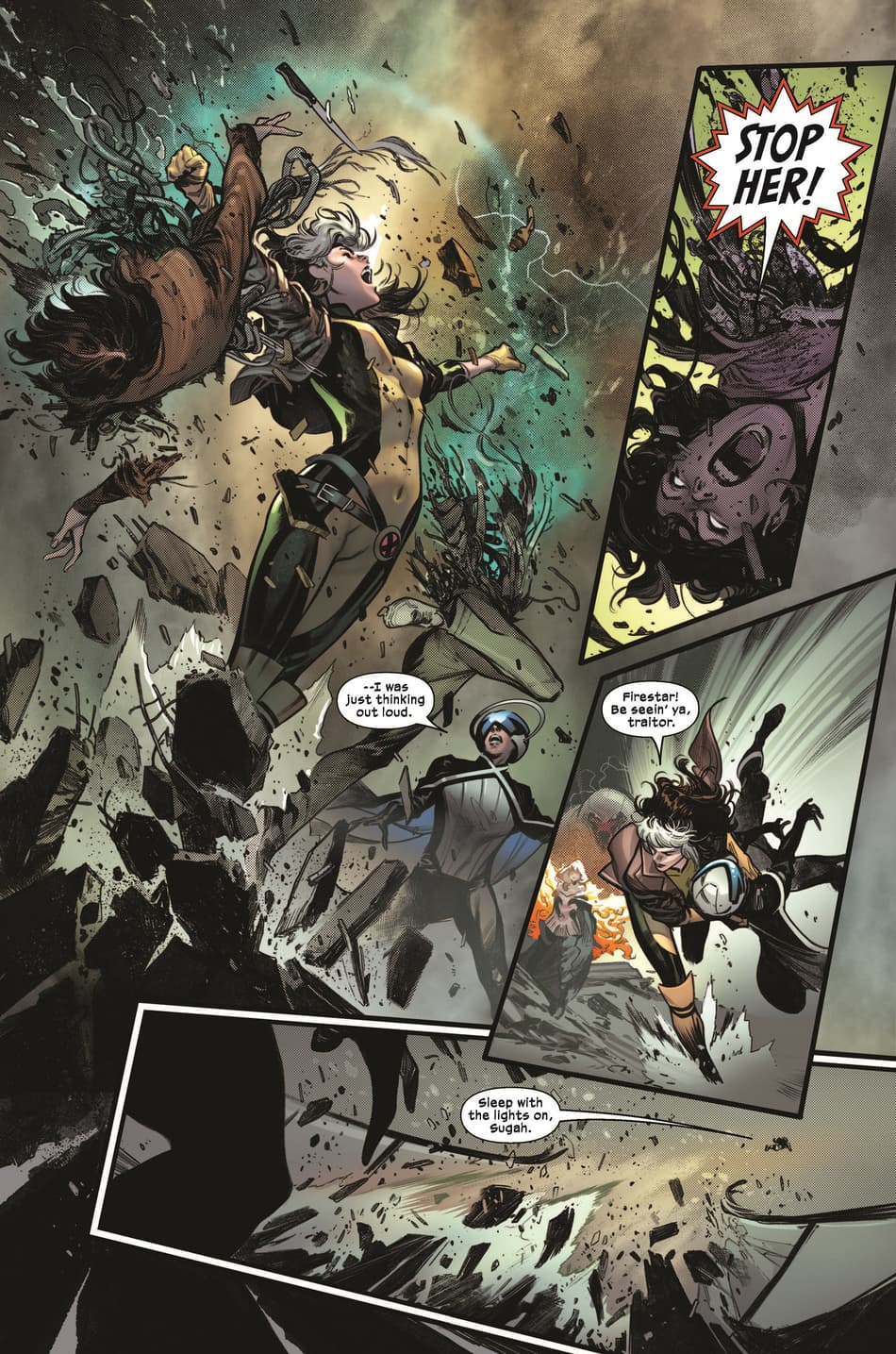 LOURDES CHANTEL
Although Lourdes Chantel was a peer of Emma Frost and Sebastian Shaw at the depraved enclave known as the Hellfire Club, the mutant teleporter never felt comfortable within its Inner Circle for the rich and elite. But Lourdes started dating Sebastian before he joined the Hellfire Club. And, when the Club brought out Shaw's worst qualities, Lourdes looked desperately for a way to escape. With telepathic help from Emma, Lourdes left both Sebastian and the Hellfire Club by faking her death during a Sentinel attack in CLASSIC X-MEN (1986) #7.
After spending years underground, Lourdes emerged on Krakoa and reunited with Frost at the Hellfire Trading Company, where she was named the new Black Queen. After the Orchis attack at the Hellfire Gala, Chantel teleported a handful of surviving X-Men to the basement of an old Hellfire Club building. But after making their escape possible, Lourdes succumbed to the wounds she sustained on Krakoa and died in Frost's arms.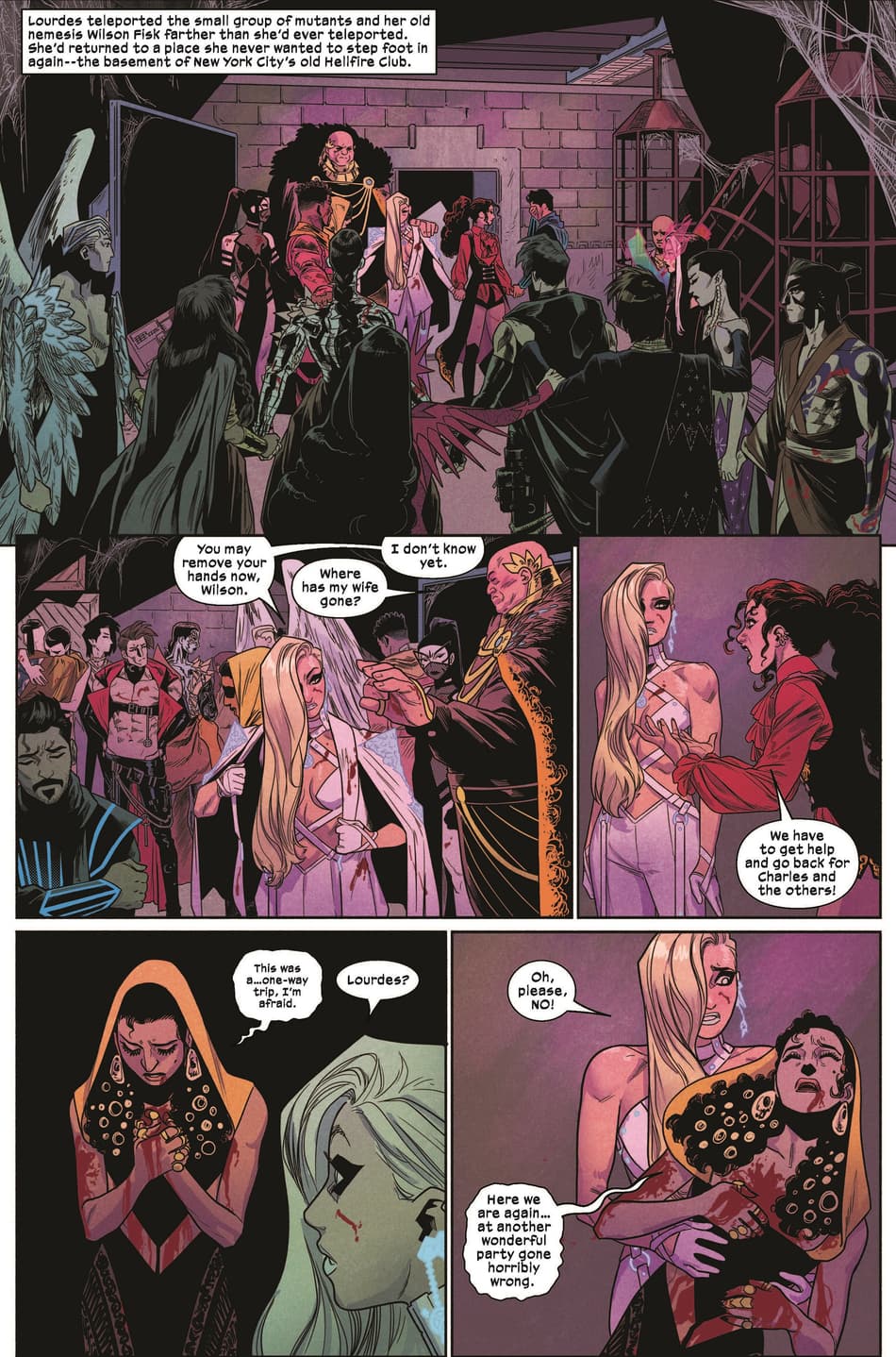 KATE PRYDE
Unlike the rest of mutantkind, Kate "Kitty" Pryde could not use Krakoa's portals due to the technology-disrupting effects of her mutant phasing powers. However, Pryde found a new role for herself as the leader of the sea-faring Marauders, who helped the world's lost and endangered mutants make it safely to Krakoa. As the Hellfire Company's Red Queen and a member of the Quiet Council, Pryde was one of Krakoa's most influential leaders. But after the Hellfire Gala attack corrupted Krakoa's gates, Pryde discovered that she was the only mutant who could still use the portals. 
Driven by grief and anger over the attack, Pryde returned to her Shadowcat identity and embraced the lethal martial arts that she learned under the mystical ninja Ogun. After killing an Orchis squad that tried to capture her, Pryde refashioned herself as a scout and assassin in X-MEN (2021) #25 by Gerry Duggan and Stefano Caselli.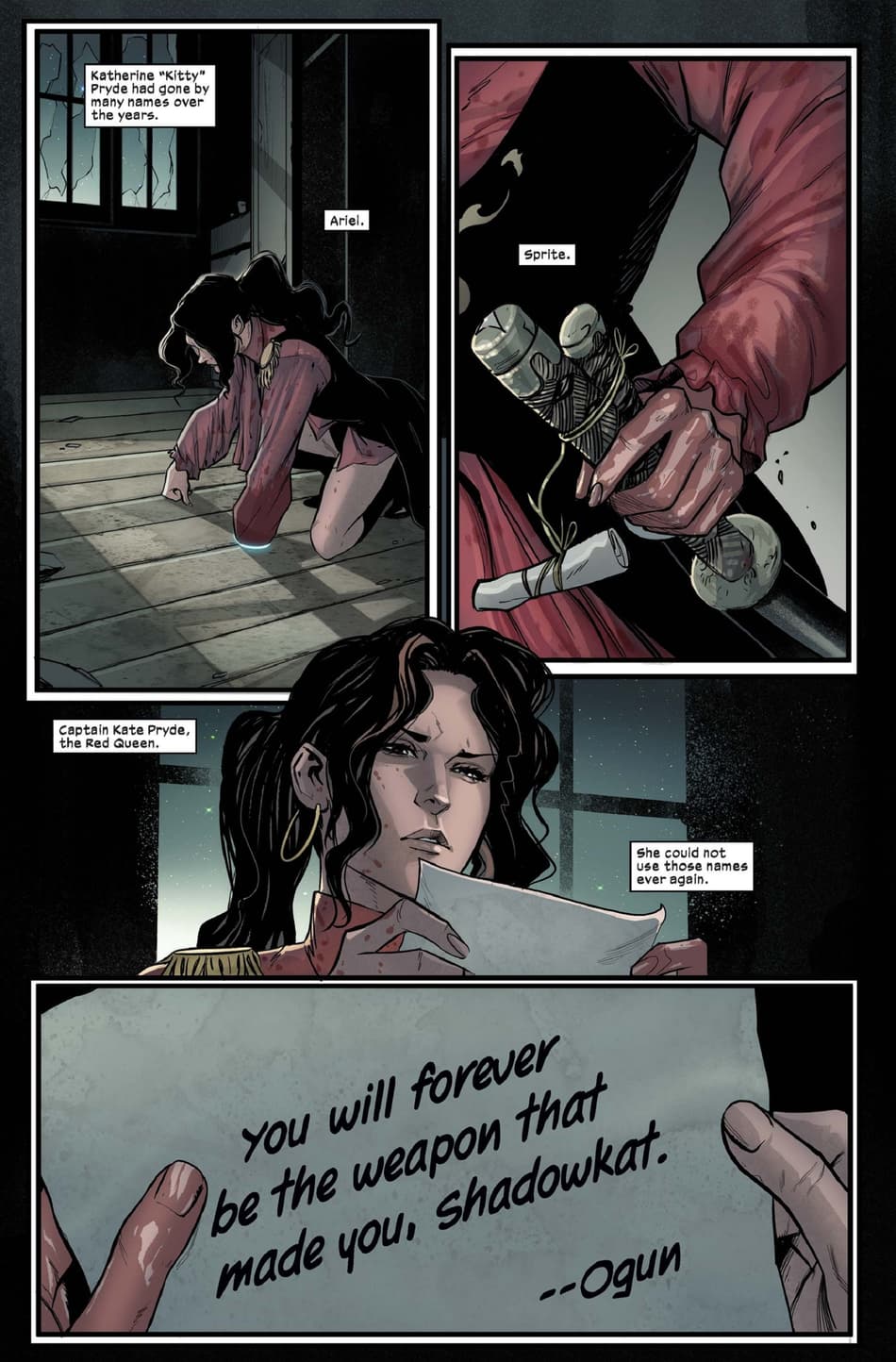 PROFESSOR X
Before the Hellfire Gala, Professor X was not particularly optimistic about Krakoa's future. With Magneto and many of Krakoa's other key leaders dead or gone, Charles Xavier felt unsure about the mutant nation and planned to announce the dissolution of the Quiet Council. However, Orchis attacked the Hellfire Gala before Xavier could make that announcement and handed the X-Men founder one of his most devastating defeats. 
After watching several of his former students suffer brutal deaths, Xavier was compelled to surrender to Orchis to save millions of humans. After taking telepathic control over the world's mutants, he forced them to walk into portals, many of them against their will. While Xavier thought he was sending the mutants to the planet Arrako, he has no idea what happened to them and believes that he killed them all, completely violating the trust that they had put in him. Now, Xavier stands alone on Krakoa, remorsefully protecting what remains of Krakoa from scavengers.
JUGGERNAUT
Even though the Juggernaut is not a mutant, Cain Marko found a place to belong on Krakoa, and his history of villainy was overlooked as he sought to reform his ways. Marko was even granted citizenship and worked with Nightcrawler as a member of his Legionaries. After an encouraging talk with Jean Grey, Juggernaut even put himself forward for a spot on the new X-Men team. As part of his effort to get elected to the new X-Men, Juggernaut emphasized how grateful he was to be a part of Krakoa, as detailed in Infinity Comic X-MEN: HELLFIRE GALA LAST RITES #1.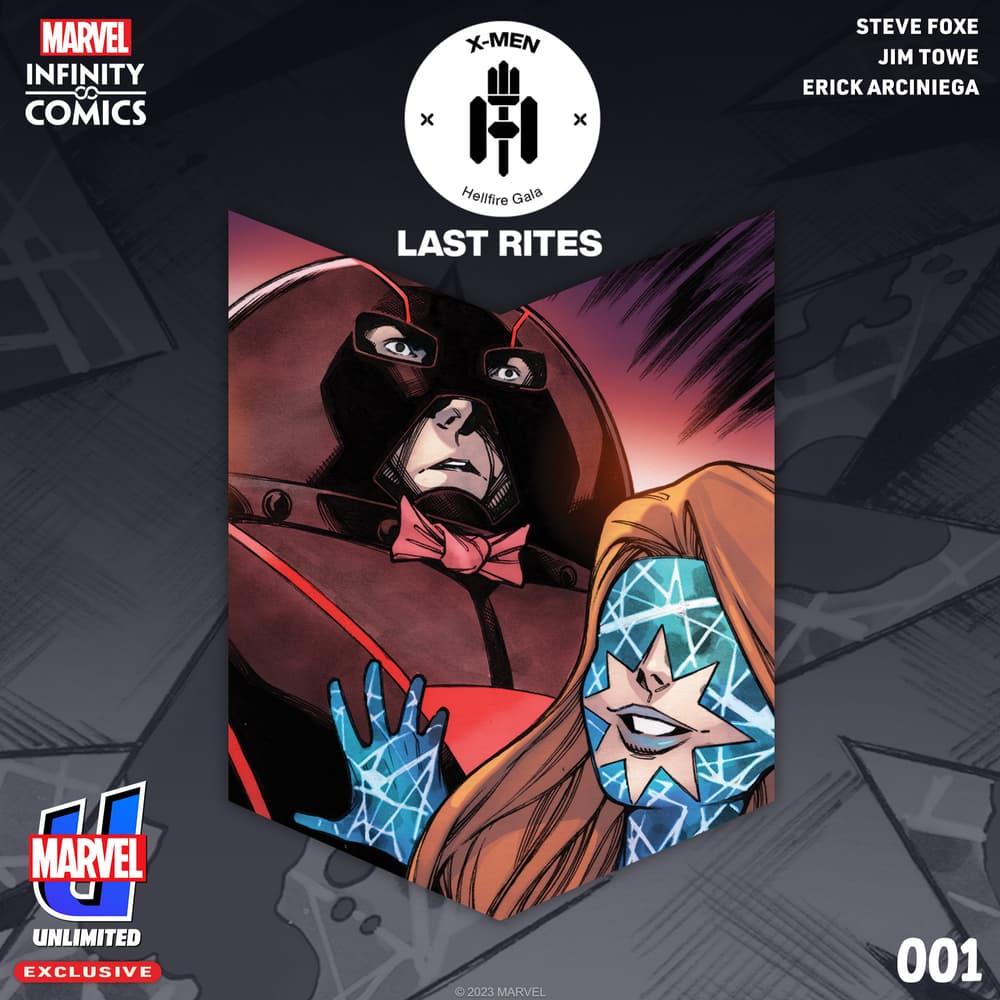 While Juggernaut was successfully elected to the X-Men, Orchis ruined that proud moment. After Cain survived Nimrod's initial attack, Jean Grey sent the unstoppable Juggernaut hurtling toward the killer robot. Although Nimrod ultimately won their island-shaking battle, Juggernaut kept the mutant-killing machine busy for much of the Hellfire Gala and likely saved the lives of (some of) his fellow X-Men.  
Witness the Hellfire Gala in full before the FALL OF X! Read all the stories mentioned above on digital comics super-service Marvel Unlimited, and read new chapters of Infinity Comic X-MEN UNLIMITED each Monday on the app. Get your first year for just $1/week with code GALA23. Auto-renewal and other terms apply.
To read your Marvel comics digitally, download the Marvel Unlimited app for iOS and Android devices. Gain an expansive catalog of 30,000+ comics spanning Marvel Comics history, plus access your entire digital library including comics redeemed from print.
The Hype Box
Can't-miss news and updates from across the Marvel Universe!