Comics
Published September 12, 2022
Marvel Unlimited Celebrates One Year of Infinity Comics
Read some of these fan-favorite, top-read vertical series on the Marvel Unlimited app!
Every single week, Marvel Unlimited app readers enjoy all-new stories that are ideal for phone and tablet, from epic Avengers tales, X-Men anthologies, to the adventures of Jeff the Land Shark. Marvel's Infinity Comics span a range of genres and characters, meaning there's something for everyone to enjoy. And, in its first year alone, the Infinity Comics lineup has grown to over 350 issues, with more stories and series dropping daily.
Read up on some of our top-read series on the app, and stay tuned to Marvel.com for more breaking announcements around Infinity Comics!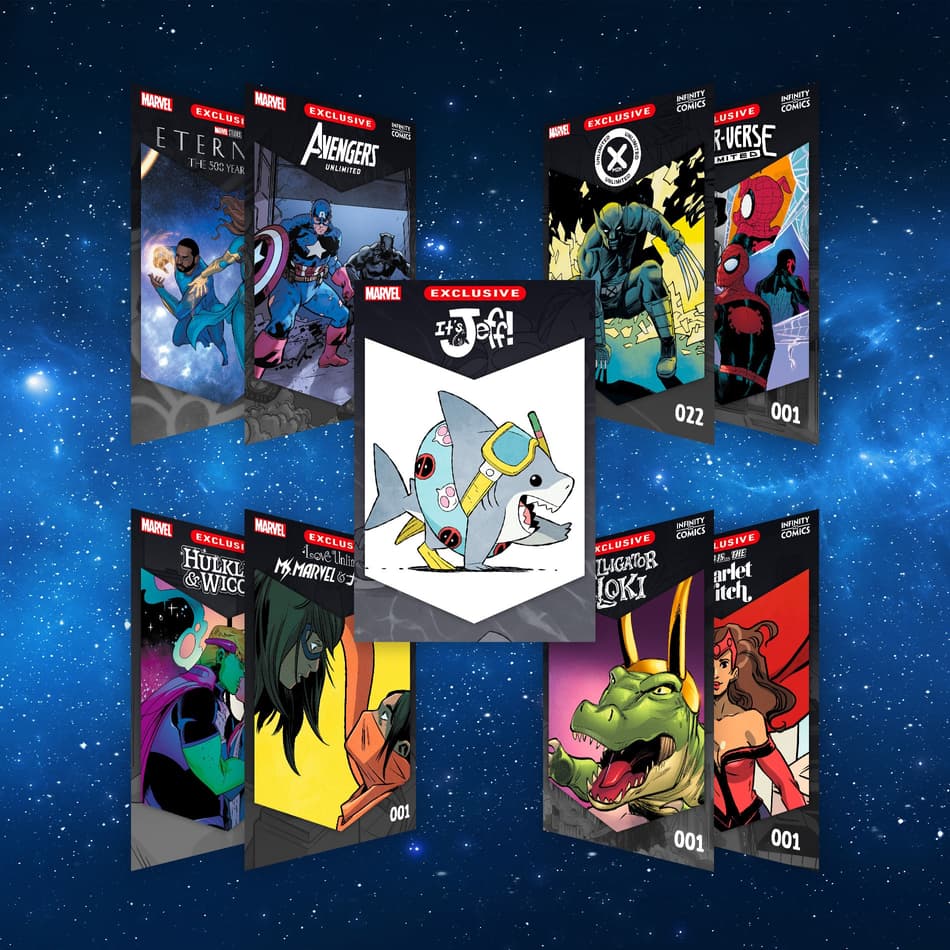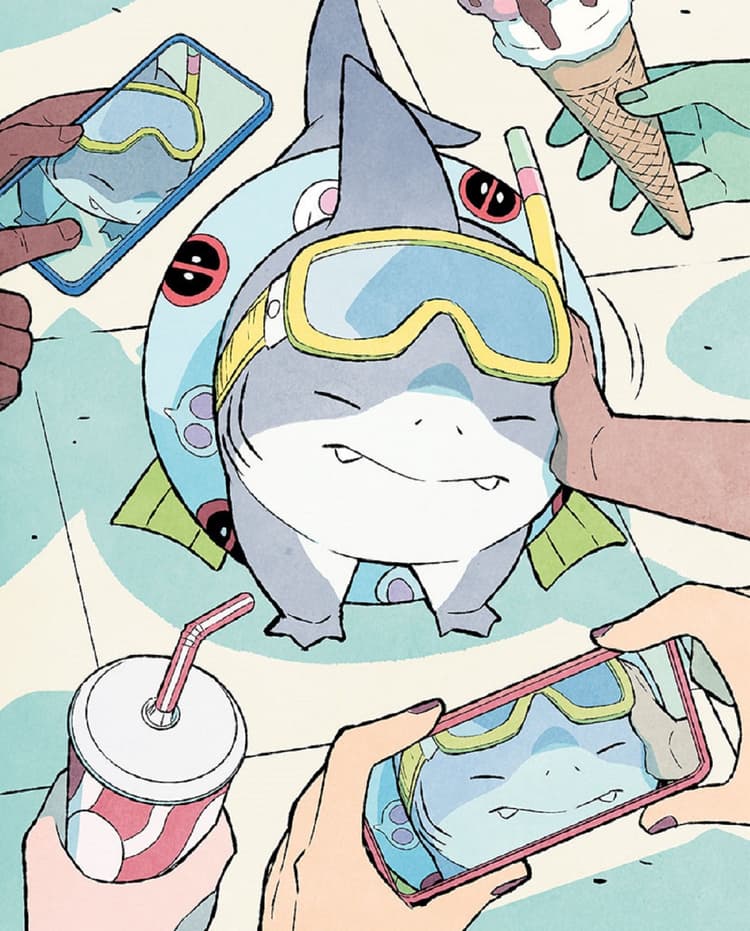 The mutants of earth have risen up and founded the nation of Krakoa…but that has not meant any less trouble for them. An all-star cast of creators including Jonathan Hickman, Declan Shalvey, Steve Orlando, Karla Pacheco and more bring you rotating adventures of the various mutants of the world plus their friends and allies!
Avengers Assemble! Every single week Earth's Mightiest Heroes step into an all-new adventure from the furthest corners of our planet to the vast reaches of space. Currently, creators Murewa Ayodele and Dotun Akande take Avengers Captain Marvel, Iron Man, War Machine, and Captain America to a far-away alien world where the team becomes embroiled in an interplanetary conflict. Start "Kaiju War" on the app today.
Former Young Avengers Hulkling and Wiccan have found their happy ending at last…or have they? When Agatha Harkness and her magical artifact shows them the paths not taken in life and love, will Billy and Teddy find their way back to each other? Will they even want to?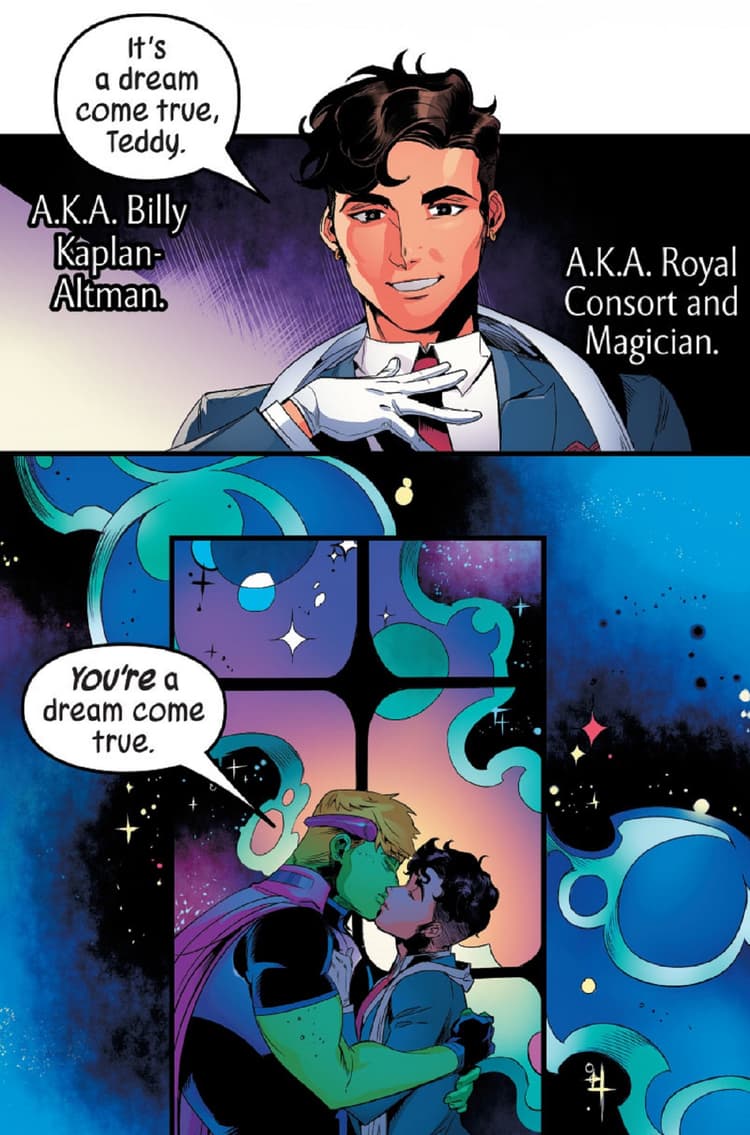 For his entire life Thor has only known one brother, Loki. Known to all as conniving, sneaky, and cunning! But a new Loki is ready to take his place. He may be smaller, he may be cuter, and…an alligator?! But don't be deceived, Alligator Loki has all the same attributes as his human counterpart and is ready to get into trouble!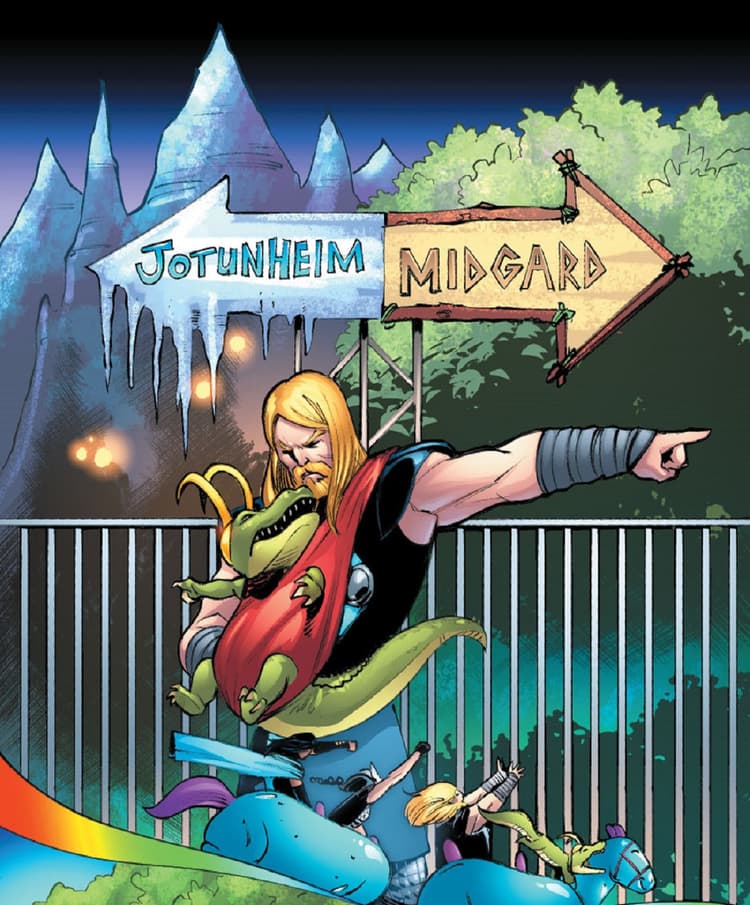 Fall head over heels for this weekly anthology series! Romance and heartbreak! Tension and drama! Angst and elation! Dive deep into the lives and loves of some of Marvel's most swoon-worthy characters and relationships, from the delightfully dreamy to the spectacularly sultry. The series kicks off with two teen heroes and their teenage tension: Ms. Marvel and Red Dagger have shared a kiss…but not their secret identities! When they team up to investigate a series of relic thefts, the chemistry is off the scale. Will they find the courage to take off the masks and give love a chance?
Stories across the Spider-Verse! Peter Parker! Peni Parker! Miles Morales! Spider-Gwen! Read the weekly adventures of Spider-Heroes and Spider-Villains in these rotating tales from superstar creators.
Jean Grey scans Wolverine's mind, bringing us along with her through the memories of the mutant known as Logan, James Howlett, Weapon X, Wolverine and more. For the first time ever, explore the history of Wolverine in chronological order.
[RELATED: The Complete History of Wolverine: The Origin Begins]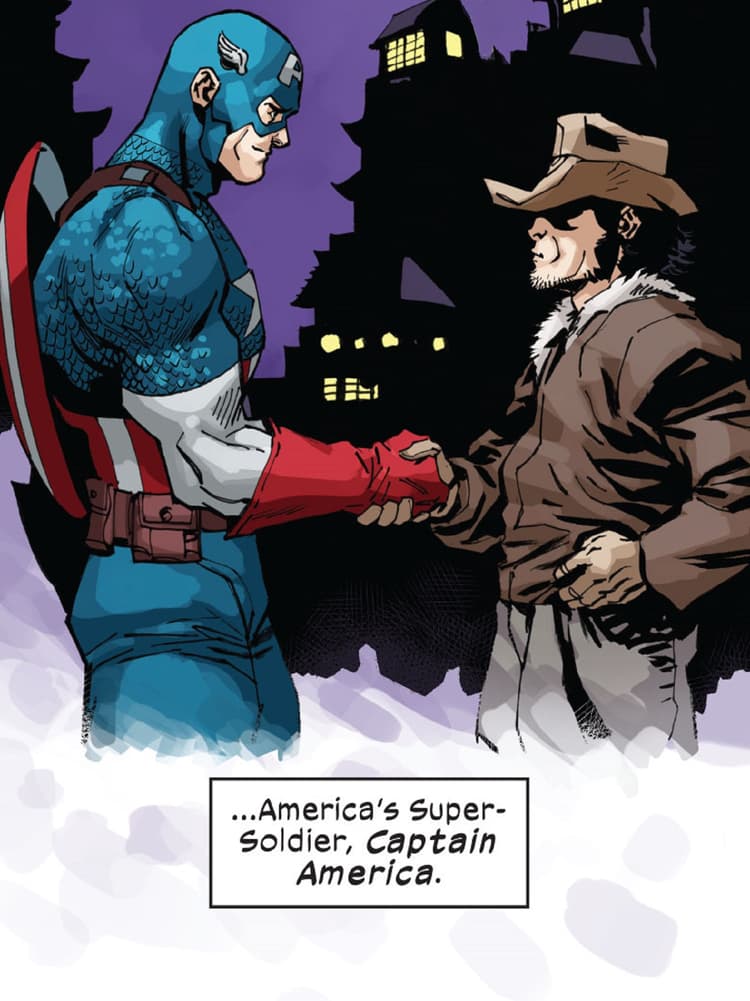 From the acclaimed podcast series to the panel! Kicking off with an Iceman story by Luciano Vecchio, MARVEL'S VOICES features rotating arcs from a diverse and emerging slate of talent. Read on for the Young Avengers, Amadeus Cho, America Chavez and more!
[RELATED: Luciano Vecchio on Bringing Iceman to Infinity Comics]
An international, all-star creative team of writers and artists presents ETERNALS: THE 500 YEAR WAR! Across 7-issues, follow the Eternals in their past encounters against the Deviants. While fighting their longstanding enemies, witness the Eternals interact with different cultures of the human race across time, through the cultural artifacts that were gifted to them.
A horror-tinged Spidey story you have to read to believe! Spider-Man is used to facing bad guys he can punch, but when a new villain gets in Spidey's head and starts to squeeze, Spider-Man is about to get very badly hurt. And when a classic villain joins the fray, things go from bad to worse.
[RELATED: The Official Theme Song to 'Spine-Tingling Spider-Man']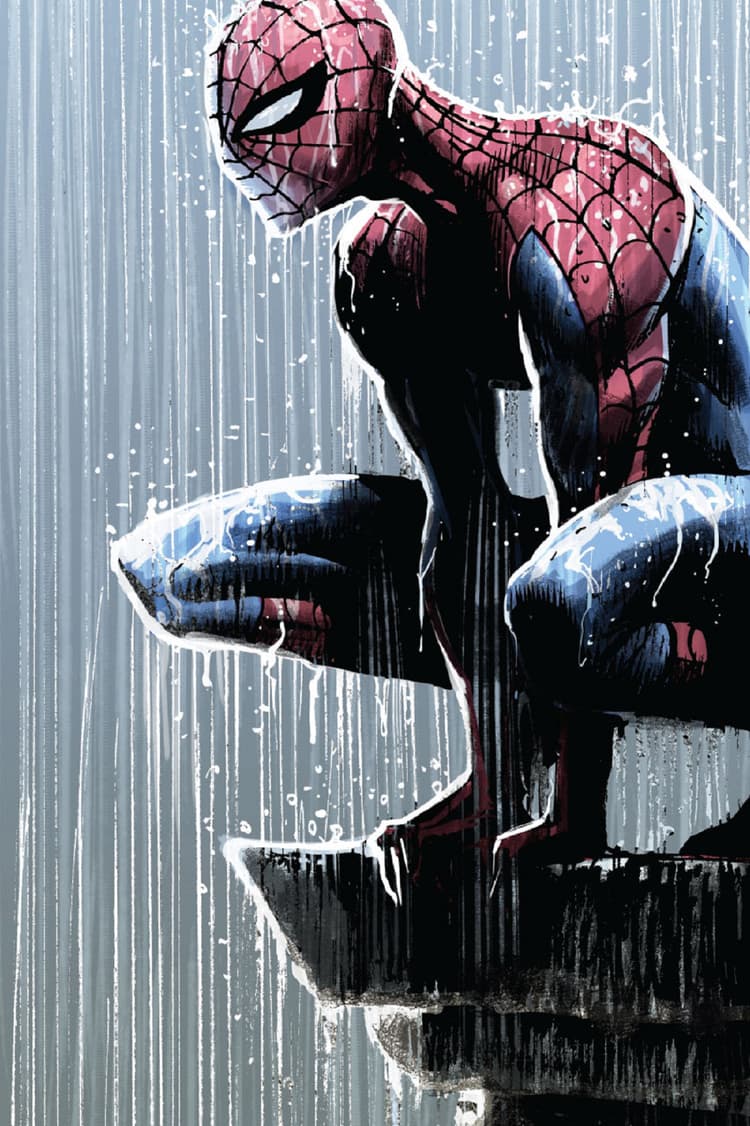 Marvel Comics expands into the culinary arts with T.E.S.T. KITCHEN, a monthly special series from Michelin Star chef Paul Eschbach and artist E.J. Su! Follow Anna Ameyama, a high-end chef who decides to take a shot at running her own food truck. However, when Iron Man crash lands on it by accident, she gets offered the chance of a lifetime: a position at Stark Enterprises! While waiting for issue #3 to hit, try whipping up Chef Anna's recipes for yourself!
Follow Marvel Unlimited on Twitter and Facebook to stay tuned in to weekly announcements, articles, and more, all at @MarvelUnlimited. Follow us today to join the conversation with thousands of fellow fans, and let us know what you're reading!
The Hype Box
Can't-miss news and updates from across the Marvel Universe!